Farmington Hills has a population of 79,740, according to the 2010 census, and is the second most populated city in Oakland County, Michigan, after Troy. It consists of 33.28 square miles of land and 0.03 square miles of water.
Where is Farmington Hills, Michigan?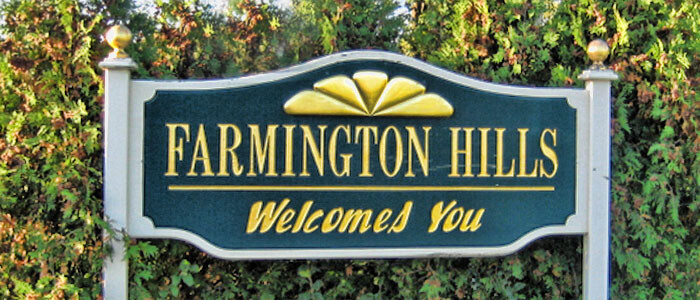 Farmington Hills is a northern suburb outside of Metro Detroit, within Oakland County, and is located in southeastern Michigan. Farmington Hills is bordered by the city of Farmington to the South, West Bloomfield is to the North, while Novi and Southfield border the city of Farmington Hills on the West and East, respectively. It is also only 20 miles from Detroit, via Orchard Lake Road.
Overview
While many people might assume Farmington and Farmington Hills are the same, the reality is they are different, albeit initially each being part of Farmington Township. The Farmington Hills community has numerous features, making it one of the best places to live in Oakland County, MI.
In the city of Farmington Hills, you'll find exotic car dealerships, Farmington Hills parks, Farmington Hills shopping malls, fabulous golf courses, like the Farmington Hills Golf Club, Copper Creek Golf Course, and Glen Oaks Golf Course, a vintage cinema, among other blissful features. Another great hang out spot worth mentioning is Riley Skate Park.
If you are seriously considering a move to Farmington Hills, Michigan, please let us share with you all of the reasons that you are making the right choice!
Why Farmington Hills is One of the Best Places in Michigan
Low Crime Rate
Excellent Public and Private Schools
Cost of Living
Affordable Housing
Low Crime Rate
Wondering if Farmington Hills, MI is safe? The answer is YES! Farmington Hills consistently ranks as one of the safest cities in all of Michigan. In fact, in 2018, Time Magazine ranked Farmington Hills the safest city in Michigan, making it an ideal place to stay with a family. This means that this city is nationally known for its low crime rate.
To put this into perspective, according to Neighborhood Scout, the chances of you becoming a victim of violent crime in the city of Farmington Hills is 1 in 933, compared to the entire state of Michigan being 1 in 212. Bottom line is it's one of the safest cities in the U.S.
Searching for the perfect apartment in the city of Farmington Hills, MI will be a breeze for your family because you can walk free without the fear of your loved one's safety.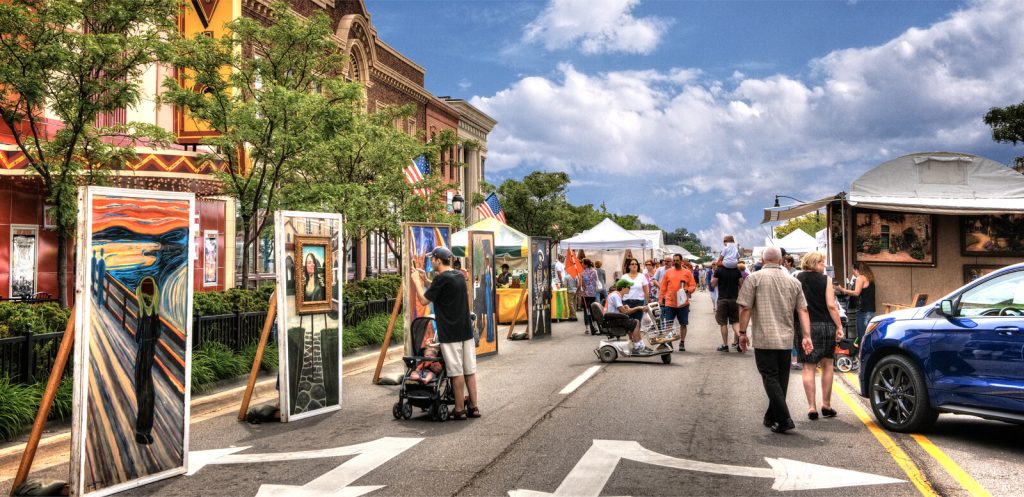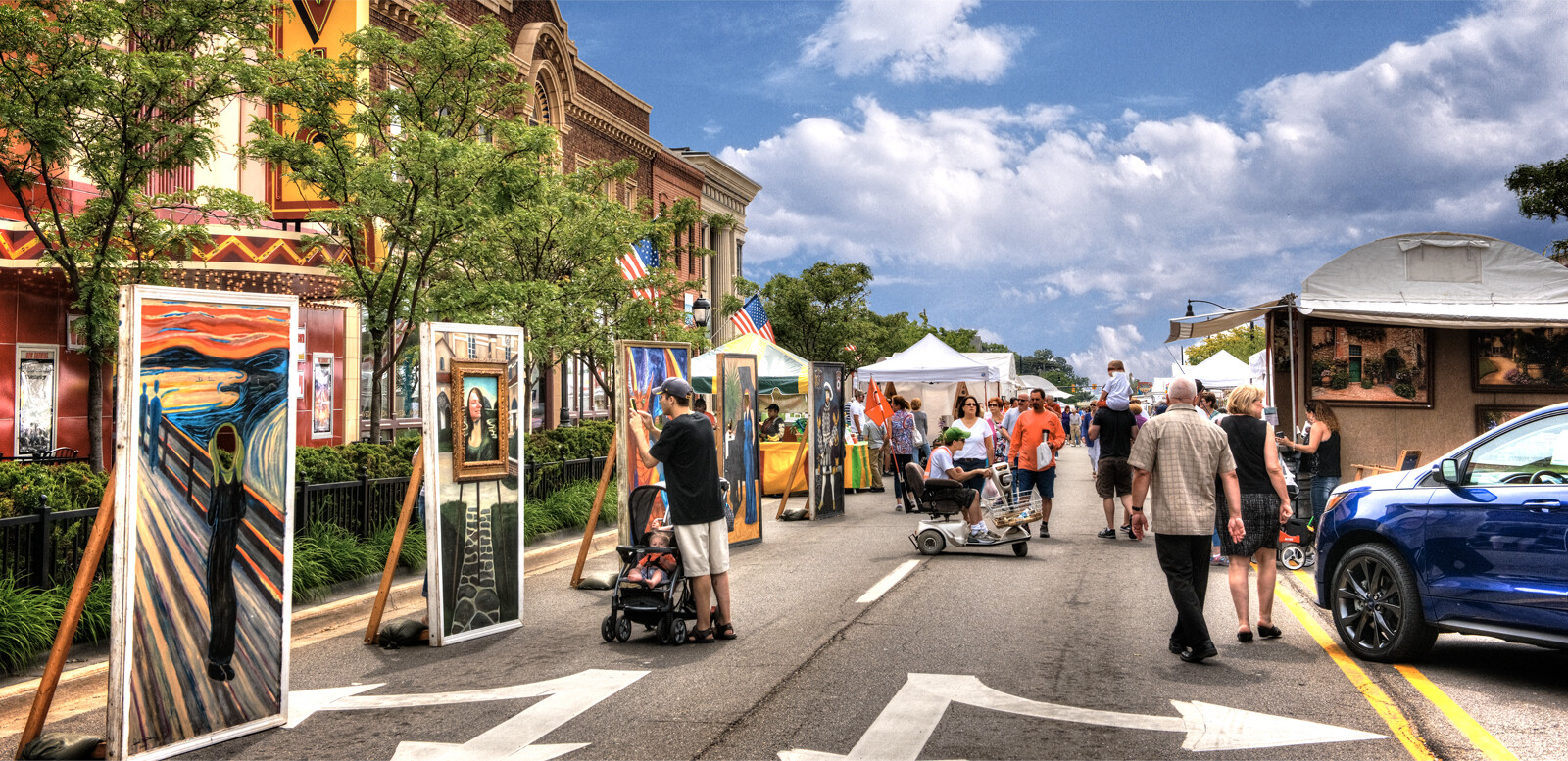 Excellent Public and Private Schools
When education comes into play, this city boasts numerous public Farmington Hills schools, along with private schools too. Whether it's top Farmington Hills elementary schools for your little ones or college for your grown child, Farmington Hills has the best to fit all of your needs.
Some top schools worth mentioning are:
Lanigan Elementary School
Dunckel Middle School
Harrison High School
North Farmington High School
Cost of Living
The cost of living in Farmington Hills, MI is 13.9% lower compared to the national average. While the average income tax in the U.S. is 7.3%, the Farmington Hills income tax is at 4.3%. When it comes to education, the cost per student in the U.S. is about $12,383 per year, while in the Farmington Hills Public Schools district, that value stands at $9,244. Farmington Hills consistently ranks as one of the more affordable areas in all of Michigan.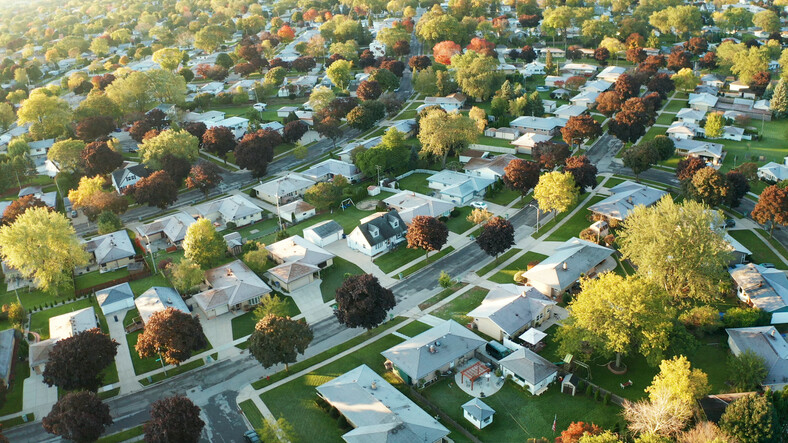 Affordable Housing
The average rent in Farmington Hills, MI stands at $1,187, which represents a 1% increase from the previous year. With that said, it is way better in comparison to the national average. Buying can be an option too, but some find themselves tied up with bad credit ratings. However, there are apartments in Michigan that accept bad credit, and it isn't that hard to find top real estate agents in Farmington Hills, MI that will help you find a place of your own.
Landmarks and Historical Sites You Must See
If you are looking to discover new places and exciting historical sites, Farmington Hills offers plenty for you. Below outlines the top historical places to see in Farmington Hills that you should consider visiting:
Heritage Park
One notable thing about Farmington Hills is Heritage Park, which offers families the ideal place for outdoor activities. This park sits on 211 acres of land with 4.5 miles of trail for hiking lovers. It is located at 24915 Farmington Rd, Farmington Hills, MI 48336.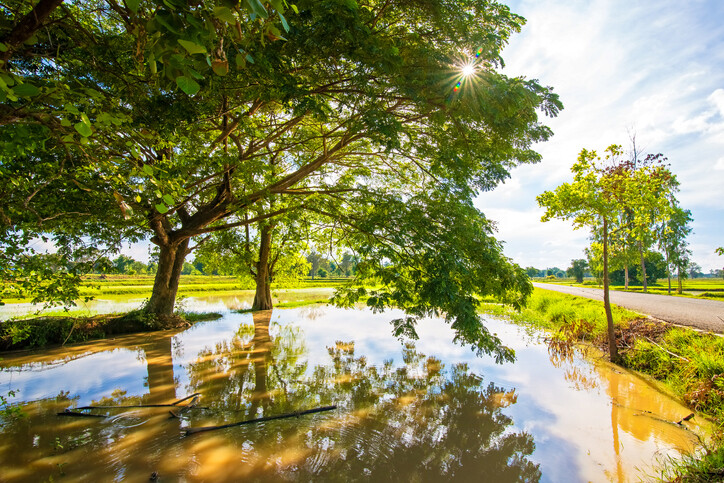 Whether it is hiking, a playground, or a picnic place, Heritage Park covers your needs in a bundle. If the picnic shelter is part of your plans, making reservations early is important to avoid missing out. This is because it is often on a first-come-first-serve basis.
Also, during winter, seasonal activities, such as skiing, are often in the limelight, with many people flooding the place to participate.
Royal Aldrich House
The Royal Aldrich House serves as a historical building and is a great example of Greek Revival architecture. Being built around 1842, this landmark is located at 31110 Eleven Mile Road. It is believed that Royal Aldrich built the house for his second wife Jenett. The house was later sold to Fredrick Bade, a German farmer who, together with his family, owned the house generationally up until 1953.
Even though there is typically natural wear and tear with a building this old, the place has been renovated to keep it in the previous shape of 1842. This house is recorded on the Michigan State Registry of historical places, along with being on the National Register of Historic places, making it a must-visit whenever leisure comes calling.
Lemuel Botsford House
Just like Royal Aldrich, Lemuel Botsford was a farmer in Farmington Hills, too. He moved to the city back in 1836.
The architecture of the house makes it unique and thrilling, and it is located at 24414 Farmington Road. Lemuel, together with his wife Lucy, had children who later became famous in the community. This house has also been recorded in the Registry of the State of Michigan as a historic place to visit.
Holocaust Memorial Center
Originally, the Holocaust Memorial Center was located in West Bloomfield, but later, after expansion, it was moved to where it is currently, which 28123 Ird=chard Lake Rd, Farmington Hills, MI 48334. The purpose of the Memorial Center is to educate the public about the Holocaust tragedy.
While the Holocaust remains one of the darkest moments in the history of humanity, the Memorial Center, which is near Detroit, is Michigan's only Holocaust Museum. In the Memorial Center, you'll learn the rise and fall of the Nazi people, the Jewish practices, and what made them unique. It's a humbling experience for anyone with a high affinity for history. Taking a guided tour of the Memorial Center will offer you unique insights into its history, and you will certainly leave with tremendous knowledge.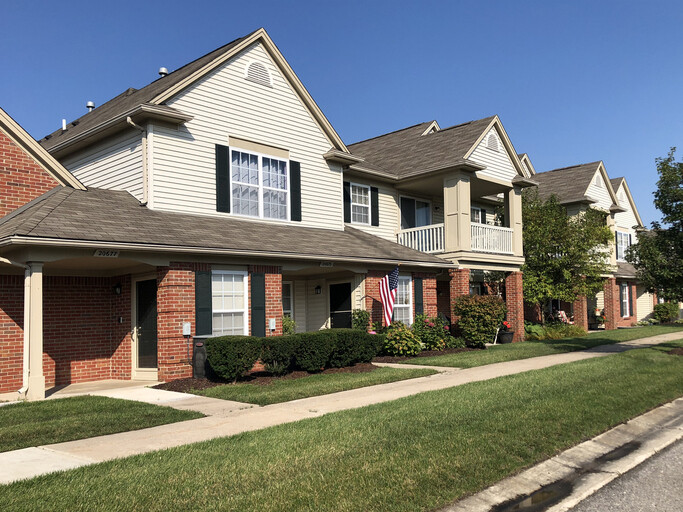 How to Locate the Right Apartment in Farmington Hills
Pick a Location
Picking a location or city that you desire is typically one of the first steps to finding your next home. You will want to consider your wants and needs, then filter out locations accordingly.
For example, do you want to be near your childrens' schools? Do you want a short commute to work? Do you want to be near the recently renovated downtown area? These are all things to consider when choosing a location to live.
Understanding the location in the Farmington Hills area will give you room to consider other variables, while maintaining the geographical location you desire, until the right apartment is found.
Consider Your Budget
How much are you looking to spend on renting an apartment? Define your budget and do research on apartments near the area you have identified as ideal. The internet is a great place to start where to find an apartment for rent online.
Apartments vary based on amenities and the architecture of the buildings, among other things. Make a reasonable consideration and pick an apartment that fits your budget, while offering the satisfaction you need.
Check the Reviews
Saving time is important. In order to do that, you don't want to waste time on places that are not worth it. An easy way to separate the good from the bad is to check for reviews online of all apartments you have an eye on, and cut the list down so you can move forward.
Read the Rental Agreement
It can be a terrible mistake if you fail to read the rental agreement prior to moving into a new apartment. Establish details about the management and how they handle things, like utilities, the security of the place, and if renters insurance is required in Michigan. With such information at hand, you'll be informed of all you need before moving in.
Compare the Apartments
The best way to find the right apartment is by making comparisons. In real estate, the love at first sight apartment doesn't necessarily mean it's the best. Comparing apartments will only expose you to further spectacular designs and architectures that will widen your scope of choices.
Establish What You Want for an Apartment
What do you want for an apartment? A garden-style apartment where you can walk straight to your house? Or maybe you love multi-story buildings and taking an elevator to your apartment? Are you looking for an apartment with a nice backyard where you could have leisure time with your family? Make sure you establish what appeals to you before anything else.
Do you need a parking space for your car? Most apartments will provide ample parking space for their tenants, but be sure to check whether that applies at the apartments you are looking at. Armed with your preferences, it will be a lot easier to locate the perfect apartment.