When you move to a new place or are considering a change of location, the destination should ideally be better than your current location. Farmington Hills, MI, is a prime example of this for most people; it has upscale neighborhoods, nearby cities, and beautiful surroundings for all the residents to enjoy.
With all of that being said, is Farmington Hills, MI safe?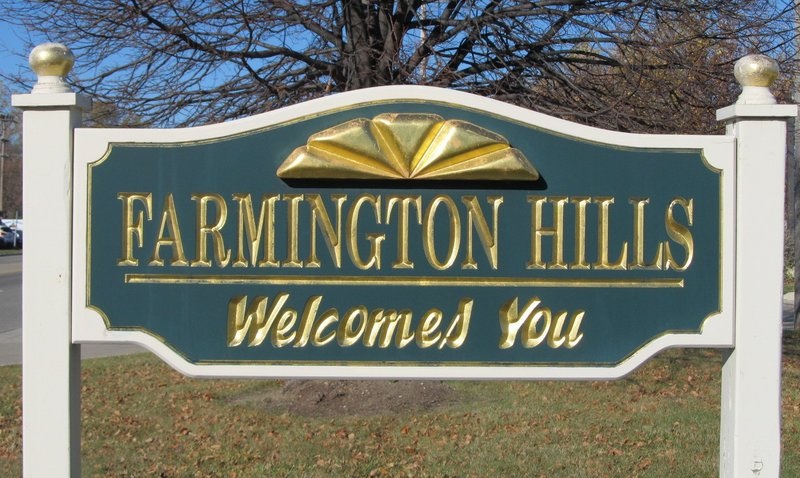 There are several factors that play into the answer to this question. Before we settle into or even visit a new area, we do want to know:
● The risk of aggravated assault
● Levels of crimes committed
● Where the place stands on a crime map
Many people might be of the opinion that Farmington Hills generally presents a safe environment for most people. Violent, property crimes, and general crime rate will be present no matter where we look, but the Farmington Hills option is probably better than most.
However, we should ideally take a look at the various factors about crime rates in Farmington Hills, Michigan, before taking a plunge.
Should You Be Renting an Apartment in Farmington Hills, MI?
If you or someone you know is considering a house or apartments for rent in Farmington Hills, Michigan, keep in mind that a lot of consideration is necessary right now.
Is Farmington Hills, MI Safe?
When we look at Farmington Hills, Michigan on a crime map, the first glance might be disturbing or heartening. There's no doubt that the relative safety of the place is one of the main reasons why people move to the city of Farmington Hills, MI.
Still, this safety is relative to other cities in the U.S. So, we should check out the various factors regarding crime in Farmington Hills today:
Crime Map of Farmington Hills
The crime map for Farmington Hills gives us a detailed insight into how many reported crimes take place in the city. This data is according to the local agencies for law enforcement.
According to the crime map colored codes, some areas in Farmington Hills are more susceptible to crime than others.
The various factors surrounding property crime rate and violent crime in Farmington Hills, or anywhere else, might keep shifting, however recent data shows how the general rate of crime is 66 percent less in Farmington Hills, Michigan than that of the remaining areas.
The violent crimes carried out in Farmington Hills are also quite a bit less frequent as compared to the U.S. national average, with the difference being around 73 percent.
Overall, a resident or visitor has a one in 125 risk of getting victimized.
These statistics also make Farmington Hills a safer place to live than around 78 percent of similar cities within the U.S.  The crime rates will be higher or lower, according to the areas we look at.
For instance, the locations near airports, railways, and similar areas are likely to be more vulnerable to all kinds of crimes on a daily basis. These crimes might not even have anything to do with the area or the locals, but these occur more frequently due to the higher population concentration.
While this information is certainly heartening, what is even more impressive is the yearly decline for crime in Farmington Hills. The crime rate in this city, whether it is property crime or violent crime, has gone down by an estimated 24 percent in recent years.
Comparison of Crime in Farmington Hills and the Rest of Michigan
Michigan is a fairly nice place to live, with Farmington Hills being one of the better cities to both visit and reside in. You can also search for a comparison of crime in Farmington Hills versus the crime rate in the rest of the state on a daily basis.
The most recent statistics so far show us that the overall daily crime in Farmington Hills (both violent crime and property crime) is around 2.31 times less than the state's average rate. This crime rate is also 2.95 times lower as compared to the average rate.
If we look at just violent crimes, the daily level of this crime rate is 4.59 times lower if we compare it with the average in Michigan. It is also 3.73 times less as compared to the nationwide average.
As for property crime, the daily level of this type of crime is 1.97 times less than the average in Michigan. The daily national average is also 2.83 times higher than the property crime in Farmington Hills for now. With this in mind, it might be time to call the top movers in Farmington Hills!
Just How Safe is the City of Farmington Hills?
When we compare Farmington Hills to other Michigan cities, the question arises, "is it safe enough for a decent lifestyle?"
Most of the sources state, "yes," Farmington Hills is recently safer than around 71 percent of other Michigan cities. Plus, it is safer than about 78 percent of cities in the U.S. in general.
Who Benefits from the Safety of Cities like Farmington Hills?
A gentrified area like the city of Farmington Hills attracts a lot of young folks, especially those who want to start a family.
Chances are that you already have kids and want to settle down in a place that has great educational opportunities for them. Before you check out the top elementary schools in Farmington Hills or anywhere else, the safety of the location is a must.
You want to ensure that your kids are studying in a safe, peaceful environment and have the best lifestyle possible. With this in mind, it's just as well to make sure that the crime in Farmington Hills is lower than other similar cities.
Chances of Experiencing Violent Crime in Farmington Hills, MI
At present, it looks like we might be at risk of getting exposed to any violent crime in this area.
With that said, the chances of that here are as low as 1 in 960 incidents.
You can also be subjected to property crime, but the chances of that happening are 1 in 145. When put together, getting victimized in general crime in this area is around 1 in 126.
What Does Violent Crime Denote?
When we talk about violent crime in Farmington Hills, we mean the kinds of crime that could include sexual assault, homicides, physical assault, or general robbery.
The property crime rate is higher than that of violent crimes, but still on the low side. Such crimes include automobile theft, burglary, and petty theft.
Is Farmington Hills Becoming Safer or More Dangerous? 
While the relatively low crime rate of Farmington Hills presents an optimistic outlook on the area, the fact remains that we have to look at all of the indicators. Before we search for the top movers in Farmington Hills, we should check out the levels of crime rates over the years.
Wondering whether this city is likely to be safer in the coming years or not? Worry now as we can see some positivity around.
After analyzing the annual crime rate, it is evident that the property crime rate has fallen by around 26 percent per 100,000 people. The violent crime rate has fallen by around three percent, while the total crime rate has seen a decrease of around 24 percent.
The Takeaway
Not every problematic incident in Farmington Hills is regulated under FBI crime data. However, this doesn't mean that crime in Farmington Hills doesn't exist.
While the property crimes and violent crimes in this city are below the national average, according to several courses, there will always be some ups and downs in crime rate everywhere.
If you plan on moving to Farmington Hills, MI, there are definitely much worse cities to choose from. This particular city has a lot going for it apart from the relatively low crime rate.
You can always take several steps and precautions to prevent all kinds of crimes, including property crime. The first step is obtaining the services of the top real estate agents in Farmington Hills, MI.
Don't wait around any longer; book an appointment today and get started on your move as soon as possible!