Welcome Home To
Botsford Place Terrace Apartments
Botsford Place Terrace Apartments, located at 27883 Independence St., Farmington Hills MI 48336, is overseen by Brookfield Management, which specializes in managing multi-family residential communities (apartment buildings and single family manufactured home communities) in key cities throughout Michigan. Being a full-service and family owned & operated property management company, Brookfield Management operates Botsford Place Terrace Apartments with the utmost care, and guarantees that you will have a more personable experience compared to staying at any other property/real estate development.

Our Story
Since the beginning, Brookfield Management team members have had a clear focus on customer service and attention to detail. Offering affordable luxury apartments and contemporary manufactured homes in several cities throughout Michigan, we started this property management company to serve communities.
In Farmington Hills Michigan, we are proud of the work that we have done with Botsford Place Terrace Apartments. We offer quality, yet reasonably priced, apartment homes in Farmington Hills MI for growing families, young professionals, retirees, and people currently on a fixed income.
Moreover, Brookfield Management is always committed to putting its residents first. That is why we offer unit upgrades, online bill pay, water and gas included in monthly rent, as well as friendly real people in the front office here to assist with any and all tenant concerns.
We treat our residents/tenants like family and make it a point to be there for them when they need us, whether that is sending out the maintenance staff right away to resolve an issue or working with individuals who are experiencing economic hardships. Though we have several other properties in Michigan, our goal has always been to make every resident feel like their apartment property management team cares about them.
Our hands-on approach and management style offers transparency, fosters a sense of community, as well as creates a high level of satisfaction from our residents.
Our Commitment
We are committed to providing quality customer service and a wonderful apartment living experience here in Farmington Hills Michigan. Overall, our primary measure of success is customer satisfaction and a thriving community. Therefore, we strive to deliver the best service possible on a consistent basis. Moreover, we are committed to building long-term professional relationships with our residents that rent in Farmington Hills. No matter the issue, our management team is here ready to listen, understand, meet, and even exceed your expectations.
Ultimately, we want our residents to feel like they are living in more than just another apartment complex; it should feel like home. That is why in everything we do, our top priority is making sure we put our residents first. So much so that we have built quite a positive reputation for ourselves, and we are committed to maintaining it.
Ensuring our residents' total satisfaction, to the best of our ability, is very much who we are as a company. If nothing else, we want our residents to feel like they are a part of the family and that they are in good hands, especially now. In fact, despite these uncertain times, our commitment to our apartment complex and its residents is a constant that will never change.
Best Apartments in Farmington Hills MI
What We Offer
As one of the best apartments in Farmington Hills MI, Botsford Place Terrace Apartments has a lot to offer. For instance, at our real estate property you can choose from a variety of our newly-renovated one, two, and three bedroom apartments to rent. All of our apartment homes boast spacious living areas, modern home comforts, and have plenty of closet space.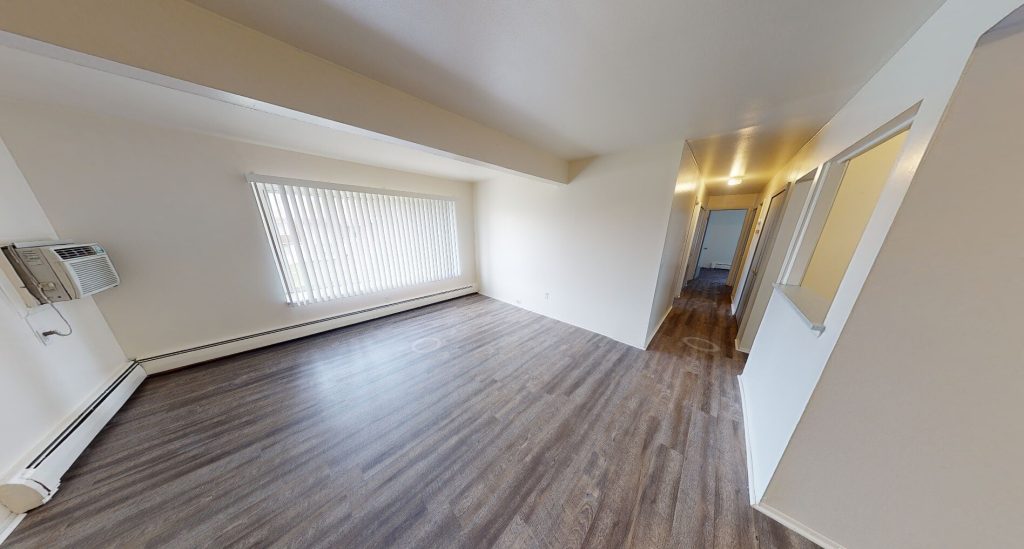 Overall, our units range in size from 750 to 1,150 square feet and feature updated kitchens, custom cabinetry, study lounges, walk-in closets, plus more. So, regardless of whether you need a one, two, or three bedroom apartment home, our open floor plans will appeal to all of your needs. Moreover, you will find that our apartment homes offer the perfect balance of refined living at an affordable price. All of our rates include water, heat, and trash removal.
What's more, you can expect ample parking, communal amenities, and management sponsored events for the whole family. This is just a taste of what you will find here at our wholesome apartment complex. If you are interested in learning more about our apartment complex, then do not hesitate to reach out to one of our friendly and knowledgeable team members.
Strategically Located
In addition to having so much to offer and a first-rate management team, Botsford Place Terrace Apartments' real estate property is located practically in the center of it all. Not only is our property conveniently located near I-275, I-696, and M-5, but it is also within walking distance to Beaumont Hospital. We are also located within the Clarenceville School District, which is a top school district in the state, and is very close to North Farmington High School and Dunckel Middle School.
Furthermore, just around the corner from our real estate property, you will find other everyday conveniences and must-haves. Plus, with easy access from our property to public transportation, grocery stores, restaurants, recreational centers, entertainment options, and shopping centers galore, you cannot help but fall in love with this area of Farmington Hills.
Of course, that is not to say that you and your family cannot get in touch with nature. In fact, this area of Farmington Hills has a wealth of amazing parks, pet parks, state parks, nature trails, bicycling routes, and a dozen or so golf courses. Plus, this city has a rich history and endless cultural experiences waiting for you to discover.
Do not just take our word for it, instead come and check it out for yourself — see why Farmington Hills is easily one of the best suburban Michigan areas to live in and why Botsford Place Terrace Apartments is the property for you.
What Makes Us Different
Now that you have a better understanding of Botsford Place Terrace Apartments, why not take a closer look and see what makes us different. As an apartment community in Farmington Hills, we truly care about our staff, residents, all guests, and even your beloved furry friends — yes, we think of you and your pet Snowball as family too. This is why we go above and beyond to ensure that everyone has the best experience while on our real estate property.
We also promote healthy living and socializing. Thus, we host various outdoor management sponsored events so you can get to know the people who live next to you and can spend time with the entire Botsford Place Terrace Apartments family.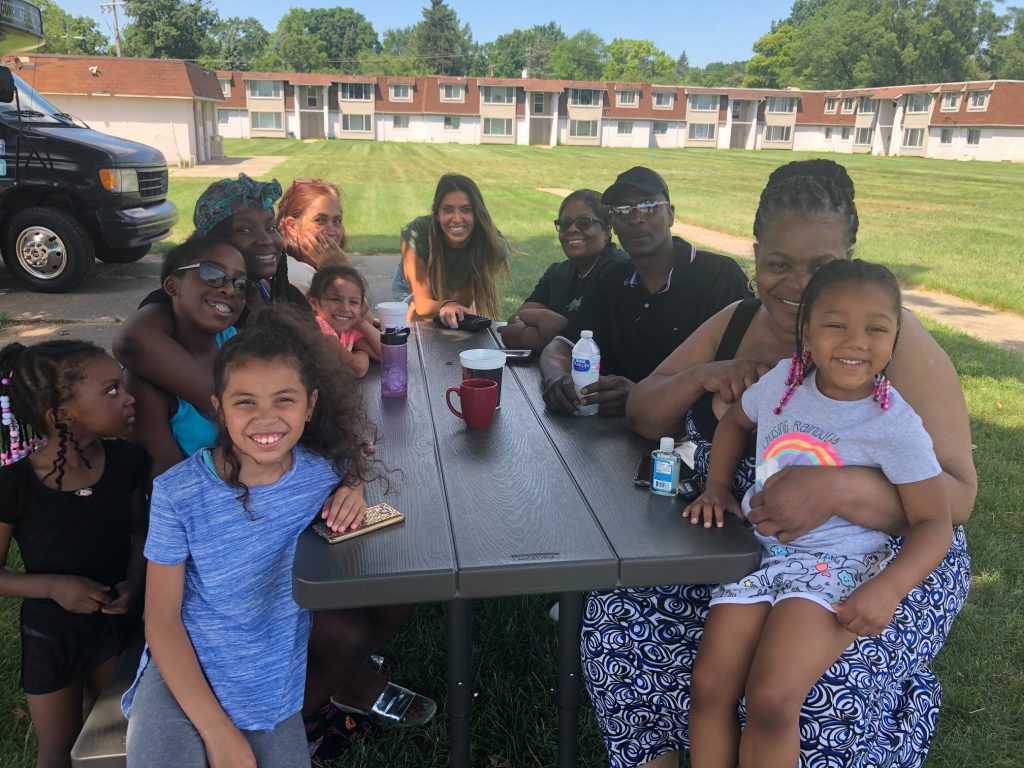 Schedule An Appointment
So, what are you waiting for? Come live in a safe community where luxury meets affordability!  You view each photo of our apartments, you can take virtual apartment tours (3D tours) of our one, two, and three bedroom apartment homes for rent online, or you can call us to make an appointment. If you are interested in an apartment home here at Botsford Place Terrace Apartments in Farmington Hills, a team member will gladly assist you.
For in-person tours, in accordance with CDC health and safety guidelines, we require that you make an appointment for an in-person tour of our complex. That said, if you would like to know about the steps Botsford Place Terrace Apartments is taking in order to keep our staff and residents safe, do not hesitate to ask. We pride ourselves on doing everything we can at this time to help our community and everyone else stay safe.
Botsford Place Terrace Apartments offers:
• 24-hour On-call Maintenance Support
• Personal Storage Lockers
• Online Resident Portal System
• Comfortable Outdoor Areas
• Management-Hosted Appreciation Events For Residents
• Eco-friendly A/C Units
• On-Site Laundry Facilities
• Basketball Courts

.

Botsford Place Terrace Apartments loves your pets, too!
• Large Dogs Allowed
• Walking Distance To Multiple Dog Community Parks
• Multiple Pets Allowed
• Scenic Areas To Walk Your Furry Friends!
Frequently Asked Questions
Q: What are noise levels like at Botsford Place Terrace Apartments?
A: We have no objections to you entertaining your friends or family, but after 10:00 p.m. during the week and 11:00 p.m. during the weekend, your party and music must be turned down, and shall be contained within your apartment. Remember, your neighbors have a right to peace and quiet and those who work need their sleep. Violating these rules may result in fines and/or termination of tenancy.
No tenant(s), occupant(s), their guest(s) and/or invitee(s) shall do anything on the premises or in the apartment community which interferes with the rights, comforts or conveniences of another tenant of the apartment community, Landlord, its agents and/or employees. No excessive noise, music, disorderly conduct, or conduct annoying or disturbing to another tenant of the apartment community, Landlord, it's agents and/or employees, shall be permitted in any part of the apartment community. Landlords shall be the sole judge of what constitutes an annoyance or disturbance.
Q: How safe is Botsford Place Terrace Apartments?
A: We have absolutely ZERO TOLERANCE FOR CRIME. Criminal activity of any kind is an irreparable violation of our lease and good cause for termination of tenancy. A single violation shall be deemed a serious violation and material and irreparable noncompliance. It is understood that a single violation shall be good cause for immediate termination of the lease.
Q: Who manages Botsford Place Terrace Apartments?
A: Brookfield Management
Q: What is the pet policy at Botsford Place Terrace Apartments
A: Please find our Pet Owners Rules & Regulations here