There are so many things to do in Farmington Hills. There are ample museums, Farmington Hills shopping malls, movie theaters, restaurants in Farmington Hills, and, of course, amazing outdoor spaces. That said, if you are finished settling into your new Farmington Hills apartment, and you are looking for some outdoor R & R, then you have come to the right place.
Farmington Hills Parks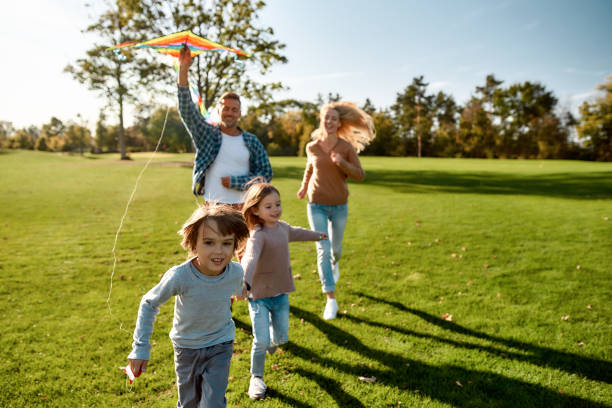 Currently, there are a handful of public parks, cultural spaces, and recreational/sports fields in the city of Farmington Hills, MI. Out of these dozen or so Farmington Hills public parks, however, there are a few that stand out. Thus, to better assist you in your outdoor fun, here is a brief synopsis of the best public parks in Farmington Hills:
Best Nature Park
In terms of nature parks, there are several locations throughout the city of Farmington Hills. These lush outdoor spaces are well-maintained, safe, and offer a variety of park essentials, like picnic areas, playgrounds, walking trails, and more.
Nevertheless, the number one nature public park in Farmington Hills, MI without a doubt, is definitely Heritage Park. This 211-acre park has over 4.5 miles of walking trails/hiking trails, but that is not all you will find here. This lush outdoor space has:
●     Playground
●     Soccer Field
●     Pond
●     Nature Center
●     Historical Sites
●     Art studio
●     Day Camp
●     Amphitheater
●     Archery Range
Ultimately, these are just a few reasons why Heritage Park is our top nature pick. If you are interested in learning more about this park in Farmington Hills, MI, just hop in the car and go explore this wonderful outdoor space for yourself, located at 24915 Farmington Rd, Farmington Hills, MI 48336.
Best Pet Park
Having a furry-friend or family pet makes apartment living feel homier, which is great, but just like you need some outside leisure time, so does your golden retriever. Sure, you may take your pet for daily walks around the complex or up the street, but there is nothing compared to a day at the dog park.
The good news is that there are a handful of dog-friendly parks in Farmington Hills, MI, with the best one around being by far William Grace Dog Park. Note, this particular outdoor space requires a mandatory orientation session, registration, application, a dog license, and a waiver. This ensures the safety of your pet, as well as yourself, while you guys are out and about together.
Located just off Shiawassee Road in Farmington Hills, MI, this sizable park can provide your dog with recreational and social opportunities.
Best Family Fun Park
Farmington Hills, MI has fantastic parks for outdoor family fun as well. Parks, like Heritage Park, and others, are the perfect way to spend the afternoon with the kids. In fact, inside Heritage Park, there is a wonderful splash pad space. Here, you and your kids can cool off on a hot summer day.
There is also a picnic area with a snack shack not too far away from the splash pad, so you can make a fun little day of it. Since this is technically a park within a park, Heritage Park is also the best family fun outdoor space. There is no admission, and the pad is open from 10:00 am to 8:00 pm. Heritage is open from 8:00 am to dusk.
Top Sports Fields and Parks
If you are looking for some physical activities in Farmington Hills this summer, then you should absolutely check out Founders Sports Park of Farmington Hills. This Farmington Hills gem spans 101 acres and has all the outdoor fun you could ever need.
Here, you will find:
●     Six Soccer Fields
●     Four Volleyball Courts
●     Eight Baseball/Softball Fields
●     Two Half-Court Basketball Courts
●     Bocce Ball Court
●     Ice Skating Arena
●     Shuffleboard Court
●     Tennis Courts
Alternatively, there are several Farmington Hills golf courses and driving ranges within driving distance from Founders, if all the sports and activities mentioned above are not your cup of tea. The most notable golf course is the Farmington Hills Gold Club and Driving Range.
In addition to all these traditional sports in Farmington Hills, MI you can also find a local skate park for skateboarders, bmxers, inline skaters, and more, known as Riley Skate Park of Farmington Hills. This 29,000 square foot concrete park attracts skaters of all skill levels, and is free.
First-Rate Activity Centers
Though not technically a park, the Costick Activities Center is the place to be when the weather is not so great. This multi-purpose Farmington Hills facility has recreational fun for all ages.
Here, you can swim a few laps in the pool, try your luck in the gymnasium, or play some indoor soccer. In addition to these activities, there is a day camp, adult clubs, like cycling, after school programs, photography/art classes, and more. Thus, if you find yourself looking for something to do on a rainy or snowy day, never fear, the Costick Activities Center is here.
Another activities center in Farmington Hills, MI that is worth mentioning is the Jon Grant Community Center. This particular facility is more for personal events, like birthday parties, showers, reunions, and meetings.
Local Fishing and Archery
Farmington Hills, MI is home to a great fishing pier and archery range, too. The Founders Fishing Pier has a boardwalk, open seating areas, and is open for catch and release fishing. This lovely spot is where the Nature Center conducts its hands-on After School Program and Camp. Here, kids are able to explore pond ecology, learn about wildlife conservation, and take part in watershed sustainability programs.
On the other hand, Riley Archery Range of Farmington Hills is located in Heritage Park and offers indoor/outdoor archery for all levels of expertise. Here, you can come shoot a few rounds, take lessons, host birthday parties, and more.
Additional Parks
Besides these great parks and activity centers, Farmington Hills, MI does have a few more outdoor spaces that you should check out when you get the chance. Take Woodland Hills for instance; this 74-acre park is ideal for bird watching and enjoying the local wildlife. Woodland Hills has a pond, hardwood forest, meadows, a creek, and a river.
Likewise, Harmon Oaks Park of Farmington Hills has an incredible nature preserve filled with wildflowers and mature hardwoods. Another park to keep in mind is Olde Town, which is a neighborhood park and is, therefore, on the smaller side. Nevertheless, it is a great spot for a game of tennis on their tennis courts, a picnic/barbeque, or for the kids to get out and play. Lastly, soccer and baseball lovers should make it a point to stop by Bond Field and Pioneer Park.
Memorial Park
Farmington Hills, MI also has a park to honor those who are no longer with us. Memorial Park is located just off Eleven Mile Road and is often a quiet place of reflection for those who have lost a loved one.
This beautiful outdoor space in Farmington Hills, MI has benches and open areas for anyone who needs a place to feel closer to a family member or friend who is gone. This Farmington Hills park has engraved brick pathways. You can also request an engraved brick, tree, birdhouse, or bench for a nominal fee if you would like to commemorate someone close to you in this way.
Final Note
Farmington Hills, MI is a great place to live, work, and play. Being able to relax or simply take in all the surrounding beauty and wildlife in this part of Michigan, only minutes away from your Farmington Hills apartment home, is a definite perk.
Ultimately, no matter which park you decide is the best, you should make it a point to try them all while the weather is nice out. Now is the perfect time to get a little outdoor fun in your life. Whether you go with family, friends, your dog, or choose to carve out some much-needed alone time, take a break from your busy schedule and go to a Farmington Hills park.