Virtual Apartment Tour
Here at Botsford Place Terrace Apartments, we take pride in showing our prospective tenants and residents what we have to offer.
Moreover, with everything that is going on in the world today, being able to take virtual tours or a virtual apartment tour matters. Thus, we have taken the liberty of making virtual apartment tours for each of our available floor plans.
Below, to help with your apartment hunting, you will find all of our virtual tours, along with a quick synopsis of what you can expect to find in each of our Botsford Place Terrace Apartments layouts.
1-Bedroom Apartment for Rent – Classic – Virtual Tour
If you are looking for affordability and classic apartment living, then look no further than our one bedroom classic apartment listings floor plan.
With 750 square feet of contemporary living space and ample home comforts, our one bedroom apartment home is ideal for young professionals, retirees, and couples.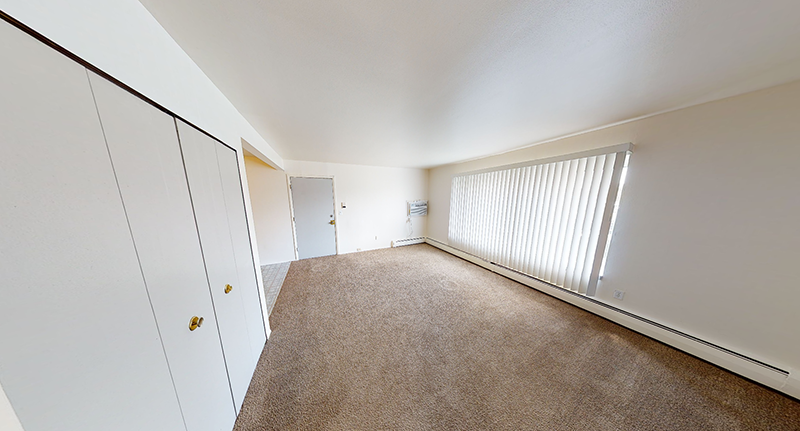 This particular layout has an open concept feel to it, a large living room area, a single bedroom, one bathroom, a kitchen with a dining area, and ample storage space throughout.
View the virtual tour above for reference.
1-Bedroom Apartment for Rent – Upgraded – Virtual Tour
Our one bedroom upgraded apartment homes offer the same amount of space (750 square feet of living space); however, they have an added touch of elegance to them.
Here you will find contemporary wood flooring, soft-hued wall paint, granite-like countertops, carpeting in the bedroom, and an upscaled bathroom with modern vanity and vinyl flooring.
Of course, all one bedroom upgrades offer a spacious living room, dining area and sizable bedroom.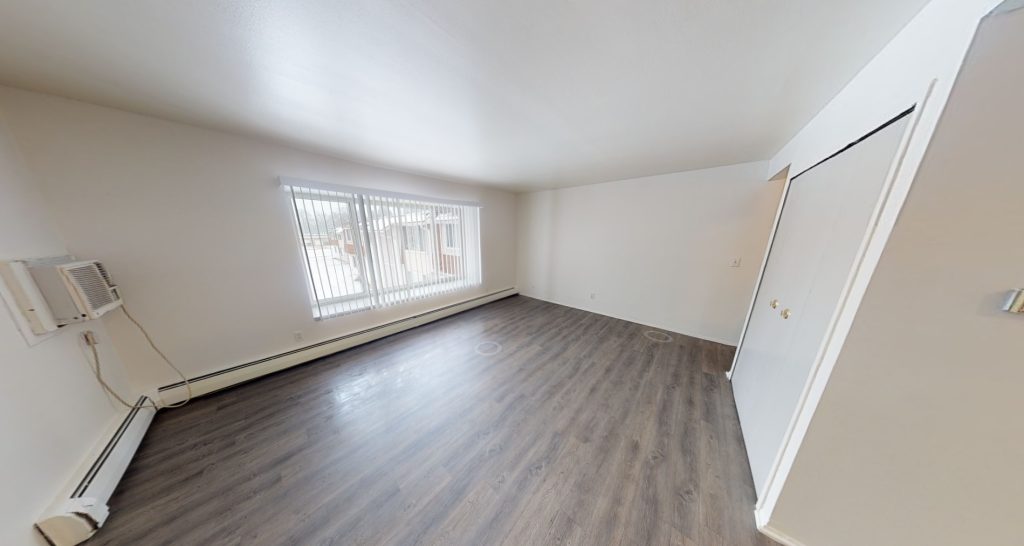 These upgrades only add to the overall apartment living experience here at Botsford Place Terrace Apartments.
Watch the virtual tour above for more details.
2-Bedroom Apartment for Rent – Classic – Virtual Tour
Our two bedroom classic apartment layout has comparable modern features.
These two bedroom units have 950 square feet of living space, contemporary carpeted floors, and stunning kitchens with traditional elements, like a kitchen passthrough, vinyl floors, and custom cabinetry.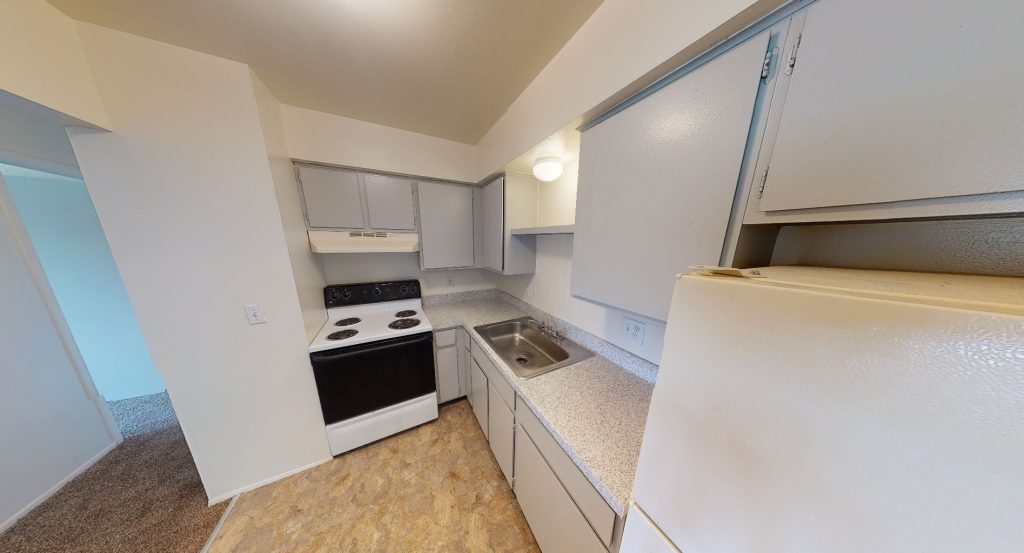 You will also find an open dining area, spacious living room, spa-like bathrooms, tons of storage, plus more.
A few notable highlights here include the large windows with amazing views, a master bedroom with a walk-in closet, a second bedroom, and an inviting atmosphere.
For further info, watch the virtual tour above.
2-Bedroom Apartment for Rent – Upgraded – Virtual Tour
Similarly, our two bedroom upgraded apartment homes have amazing features and amenities.
Once again, you have over 950 square feet of living space in the apartment, a contemporary layout, and upscale touches.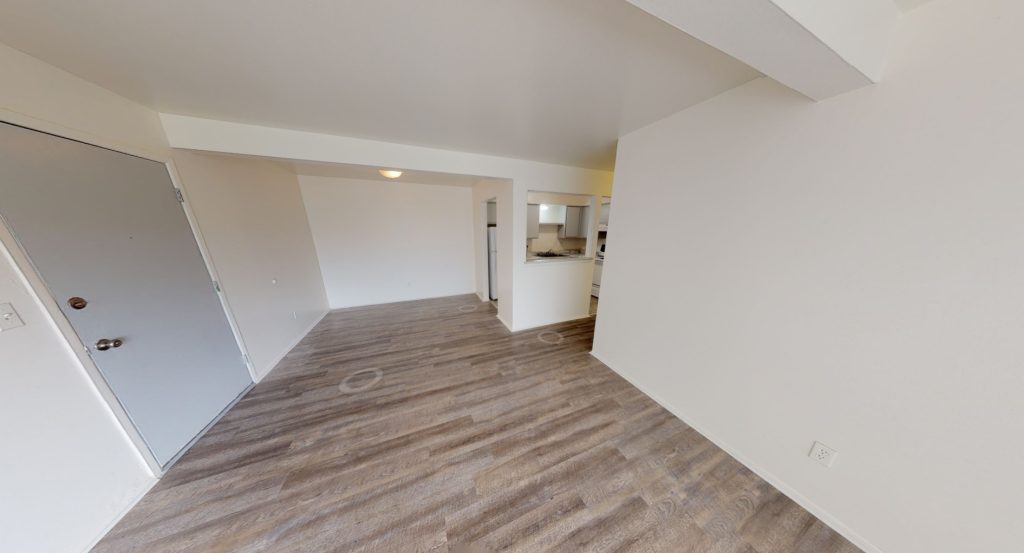 For example, with the two bedroom upgraded unit, you have custom wooden floors throughout the common spaces, oversized windows, spa-sized bathrooms with gorgeous vinyl flooring, granite-like countertops, ample in-unit storage, energy-efficient led lighting throughout, brand name appliances, plush carpeting in the bedrooms, and so much more.
See our virtual tour above for details.
3-Bedroom Apartment for Rent – Virtual Tour
Finally, our three bedroom apartments offer the most space with 1,150 square feet of living area.
Here, you will find a stunning three bedroom layout with stylish interior touches that take our residents homes to the next level.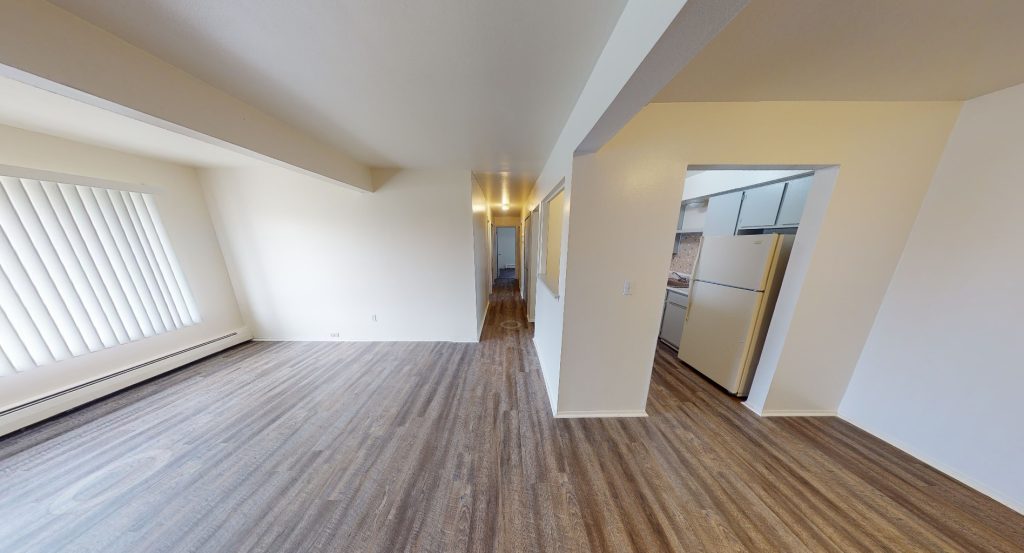 A few remarkable three bedroom features include window coverings, gourmet eat-in kitchens with state-of-the-art appliances, custom cabinetry, lush carpeting in the bedrooms, plus premium vinyl flooring in the bathroom, with backsplashes.
There is also plenty of additional storage, so you never have to worry about not having enough room.
Watch the virtual tour for reference.
Overview of Virtual Tours
In terms of unique home comforts or amenities with all of our floor plans (based on the virtual tours), you will find modern fixtures, an abundance of natural light, sizable windows with treatments/blinds, plush neutral tone carpeting, durable vinyl flooring, fresh paint and custom cabinetry.
IF you did not notice in our virtual tours above, in the kitchen you will find energy-efficient appliances and tons of counter space. Other notable amenities included high-speed internet access, air conditioning, one of a kind views, a spa-like bathroom, secure off-street parking, an intercom system, and so much more.
Amenities
Complimentary Snow Removal and Grounds Maintenance
Refrigerator
Oven/Stove
Garbage Disposal
Laundry Facility on the Property
Family-Friendly
Ample Storage
Flexible Lease Options
Online Payment Portal
Utilities Included (water, gas, and trash removal)
Pets are Welcomed (cats and dogs, with breed restriction)
Typically, when people move into our one, two and three bedroom apartments for rent in Farmington Hills, they have a few questions like:
Will the property manager clean and repaint the unit before move-in?
How does the property manager handle maintenance requests?
What is the typical response time?
Well, the good news here is that our staff is attentive, and we care about our residents. As a result, homes are always cleaned and repainted before move-in, and our virtual tours clearly show it.
Unit Considerations
Moreover, any maintenance requests are handled quickly, especially since we have on-site maintenance.
Other pertinent questions can be answered by a knowledgeable Botsford Place Terrace Apartments team member online, or you can contact the leasing office for more information.
Communal Facilities
Security Measures
Here, at Botsford Place Terrace Apartments, we take security seriously. As a result, our apartment homes feature key entry, security cameras, double unit door locks, plus both of our common areas and parking lots are well-lit.
On-Site Laundry
Though our tenants' homes do not have in-unit washers or dryers (as you can see on our virtual apartment tours), we do offer on-site laundry facilities with more than a few washers and dryers.
Features for Your Four-Legged Friend
As briefly mentioned above, Botsford Place Terrace Apartments is pet-friendly, which means your four-legged friend has on-site amenities such as a pet potty area and a grassy play area.
What's more, there are other four-legged friend essentials only minutes away — a big dog park just around the corner, along with nearby doggy-daycares, veterinarians, pet supply stores and walking trails.
Resident and Guest Parking
Furthermore, our community has ample parking for both residents and guests. You will never have to fight over a spot or park what feels like miles away from your unit.
Beyond the Community
Botsford Place Terrace Apartments' real estate is located in a serene and peaceful setting, yet is still close to the businesses, stores, restaurants and freeways you need.
Our community is close to M-5, I-275 and I-696, as well as some of the best restaurants and shops in metropolitan Detroit.
Farmington Hills also has a reputable school district (Clarenceville Schools), a strong economy, and everyday conveniences.
After the Virtual Tours
Once you have narrowed your choices down and completed the 3D tours or virtual tours, it is time to do an in-person live tour before you sign a lease, if possible.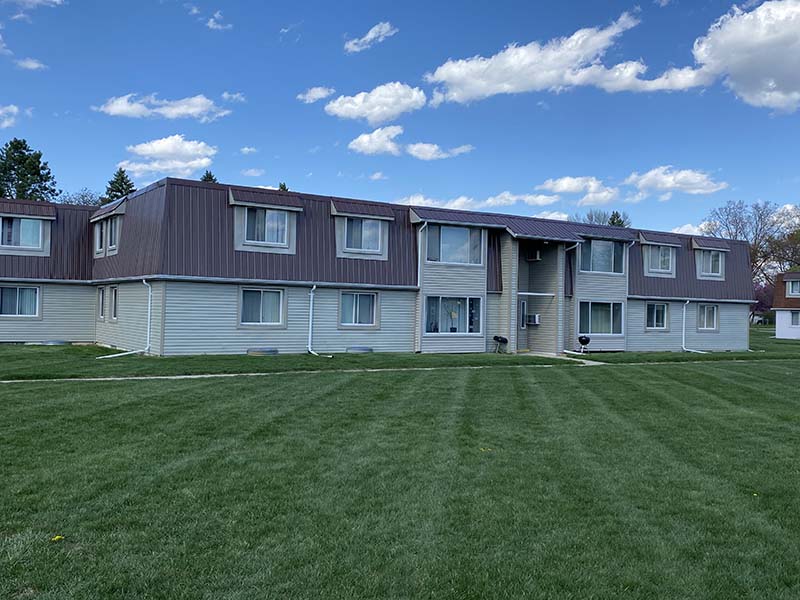 Since you may not be doing an in-person visit initially, and solely taking advantage of our virtual tours, you may miss some of the nuances of our affordable contemporary apartment community. Therefore, if your interest is peaked, then by all means, give us a call and schedule an in-person tour.
We do offer no-contact self-guided tours as well. On a self-guided tour, the keys will be provided for you, and you are able to tour the space at your own pace.
Ultimately, when you are ready to pull the trigger and rent one of our amazing apartments, you can also start the leasing process online.
Take Away
Now that you know what we have to offer based on the 3D tours, what are you waiting for?
Botsford Place Terrace Apartments' apartment community is tailor-made for every lifestyle and budget. Moreover, all of our apartments have amazing features and come with amenities and access to the best outdoor recreation in southeast Michigan.
We are thrilled to welcome your furry friends into our community as well. We also offer a prime location to the best dining, shopping and entertainment options in the city of Farmington Hills. Plus, we are located within one of the premier school districts in the state.
So, after you complete your virtual apartment tour, contact us for more information about our one, two and three bedroom apartment homes — your apartment home is waiting for you.