Living in Farmington Hills has many perks, especially if you have a growing family to think of. The surroundings are beautiful, you get all the amenities necessary for a comfortable life, and Farmington Hills is safe.
If there is one thing that everyone knows about living in Farmington Hills, MI, it is that the schooling system is one of the best in Michigan. The educational options might even be among the top in the whole country. There is no doubt that the school district here gives a high quality public school education to every student.
Whether you are looking for high schools, middle schools, or an early childhood center, Farmington Hills schools are second to none. Of course, there are some institutions that may have an edge over the other options.
Farmington Hills Schools
When one has school going kids in their home, they are usually on the lookout for a good high school or elementary school nearby. Fortunately, the Farmington Public School System is an excellent option for kids of all ages. As of now, there are around 22 Farmington Public Schools, which means that this area has one of the strongest concentrations of quality public schools in the state of Michigan.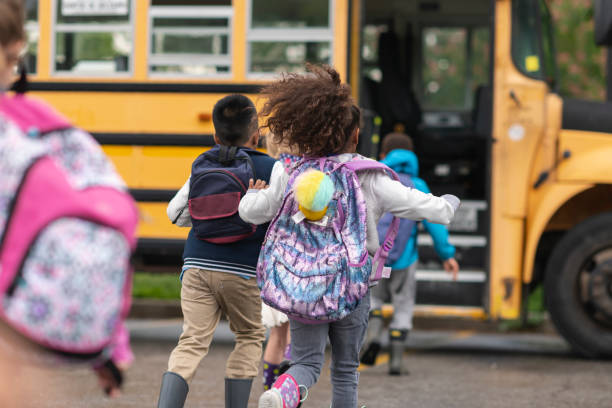 There are also quite a few private schools, so parents leaning towards this option also have some great choices. For a more general idea, here is what you need to know about schools in Farmington Hills , MI.
Overall, the Farmington public schools combined have an average ranking of 8 out of 10. This makes the schooling system here in the top 30% of public schools in Michigan.
Choosing just the right public or private school in Farmington Hills is essential for your child's development. The institutions here will all provide a thriving environment for the students, but it is always best to look at the top options available.
With a proper foundation, students get a solid educational building block for the rest of their lives. If you are still deliberating the best high school, elementary school, or preschool for your child, have a look at the top five options now:
1.       Farmington High School
2.       Oakland Early College
3.       Beechview Elementary School
4.       Farmington STEAM Academy
5.       Montessori Academy of Farmington Hills
Farmington High School: Among the Best Farmington Public Schools
Located at 32000 Shiawassee Road, Farmington High School is rated 9 out of 10. This rating places it in the top 20% of public schools in Michigan. It has over 1,100 students at present, from grade 9 through 12.
Overall, Farmington High School ensures great proficiency for its students in math, reading, language, arts, among other subjects. The student to teacher ratio is slightly higher than average with regards to Michigan, but not by much. The graduation rate is among the top 5% for the state, while its diversity is among the top 20% in the state.
Both the student and teacher population of this school have stayed fairly stable over the past five years. This makes for a dependable experience with little uncertainty.
Other top public high schools in this area include North Farmington High School, Farmington Central High School, Michigan International Prep School, and Oakland Early College. The latter is also among the best options in Farmington Hills, so let's have a look at it.
Oakland Early College: One of the Top-Rated Farmington Public Schools
There are many reasons to live in Oakland County, of which Farmington Hills is a part. One of these reasons is having close proximity to the Oakland Early College.
Located at 27055 Orchard Lake Rd, this public high school has an impressive 10/10 rating. It's among the top 5% schools in the whole state, which is saying a lot.
This school has around 176 students at present, all distributed between grades 9 through 12. The math proficiency here is in the top 10%, while the reading proficiency is in the top 1% (these stats are for the school year 2018-19). Overall, students can expect to get a higher proficiency in reading and math here than most other schools in Michigan.
However, the ratio of students to teachers here is 25 to 1, which is significantly higher than the average in Michigan (18 to 1). While this is not a really positive point (as it is more ideal to have fewer students per teacher), the excellent academic environment makes up for it.
Perhaps, the high ratio is also due to the school having reliable, dedicated teachers who can manage students very well. Even so, the school has more teachers now than it did around five years ago, while the student population has stayed stable.
The diversity score for this school is 0.56, which is higher than the 0.52 state average. With that said, the diversity has also remained fairly stable over the past few years.
Overall, the high testing rank of this school places it at around 128 out of 3,120 schools in Michigan, which is quite an impressive standing. Therefore, it is worth considering Oakland Early College for your child's academic success.
Beechview Elementary School: A Great School that Promotes Diversity
Though Beechview Elementary School is located in a small setting, its quality of academics has created a higher impact in its overall ranking. This school enrolls students till grade 5 and its student population is 320, while 51.9% comprises the minority enrollment. This proves that Beechview Elementary School encourages diversity and fosters a similar culture in its educational environment.
It is a considerable school for parents who emphasize on improving their child's math and reading level as 57% of pupils were able to score within and even above proficient math level, as well as reading level.
It is surprisingly true that Beechview Elementary School has succeeded in achieving a reputable ranking in the education industry. It has been ranked #421 out of 1,492 schools in Michigan, according to the analysis conducted by U.S. News in terms of the best elementary schools of Michigan. The ranking factors were based on math proficiency, reading proficiency, math performance, and reading performance.
The learning community here is an innovative one, with committed teachers and enthusiastic students. Every member of this institution is taught to identify their own talents and potential. At the same time, this may also help them recognize and appreciate what others have to offer.
What is especially good here is the student to teacher ratio, which stands at just 14 to 1. There are around 23 teachers to cater to the large student population, which makes sure that each student gets their due attention and training. 100% of the teachers are working as certified teachers in this school.
The best thing about this school is that it facilitates 31% of its students in enrollments who are economically disadvantaged.
Farmington STEAM Academy: One of the Best Public Middle Schools
This school is located at 32800 W. 12 Mile Rd, Farmington Hills, MI 48334. Along with Power Middle School and Warner Middle School, it is among the top institutions of its kind in Farmington Hills.
There is a large student body here, with more than 700 students in grade K through 8. The system here is focused on project or activity-based learning, with unique facilities for students and teachers. Here, students learn autonomy and get many chances to develop and follow their own interests.
Most of the students at this school are making excellent academic progress. There is a 100% average here when it comes to certified teachers, while most of the teachers here have three years of experience or more.
Montessori Academy of Farmington Hills: An Excellent Private Elementary School
Located at 31195 W. 13 Mile Rd, this Montessori academy is one of the most unique schools in Farmington Hills. In this academy, students get an environment where they can develop an enthusiasm for learning. Their social, academic, and emotional development is also a top priority here.
Overall, this institution is easily among the top Farmington Hill elementary schools. It offers both half-day and full-day sessions, so students can get the attention they need without feeling burdened. For working parents or guardians, there is even the option of afternoon and morning daycare.
Along with Montessori classes, there are also slots for gym, Spanish language, and computer learning. From infants to the 5th grade, this school maintains an excellent environment for all students.
Along with studies, they also have several extracurricular activities for a well-rounded experience. There are children's entertainers, puppet shows, and even plays from time to time. With the amazing student to teacher ratios of 5:1, we can expect that every student gets the attention and care they need here.
The Takeaway
There are some things that everyone in Farmington Hills knows to be true, and one of them is certainly that Farmington public schools, plus private schools, are among the best options in the state. Of course, there might be room for school improvement in certain cases, but the top institutions do seem to cover all the bases. If you are planning to move to the city of Farmington Hills, do check out the upcoming events at the nearest schools to your new home!