If you're ready to move to a bigger space, but don't know which one is right for you, two excellent options would be a townhouse or an apartment.
It would help to understand a little about the two before making an informed decision on which is perfect for you.
Here, we look at the differences between an apartment and a townhouse.
Townhouse vs. Apartment
Even before we look at the differences between a townhouse and an apartment, let's consider what they involve, in terms of pros and cons:
What's a Townhouse?
Townhouses are also known as townhomes and have been around for some time now. As the name suggests, townhomes are located in residential areas of a city or town.
They range from smaller units to oversized homes with multiple stories. A smaller townhouse might have a common area and kitchen on the first floor, with bedrooms upstairs.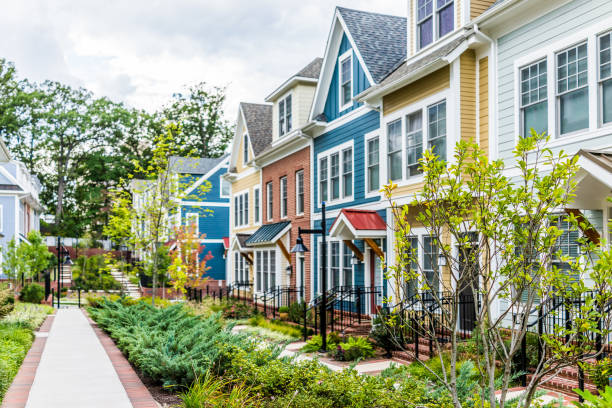 It's also a common thing to have a room or office on the first floor of a townhome. Some townhouses have a kitchen and shared space on the second floor. In some cases, you'll find multiple bedrooms on the top floor.
Your townhouse community can also present amenities, such as a pool, an on-site garden, and a fitness center.
Some people overlook townhouses in favor of modern condos and single-family homes. With that said, however, townhouses have gained a resurgence in the past few years since people are now looking for low-maintenance and convenient dwellings to rent.
Who's a Townhouse Meant for?
Townhouses are perfect for any person seeking to upgrade to a larger space. The units are also increasing in popularity, as more families are seeking more amenities without much upkeep.
Some townhouses are designed with enclosed patios and yards. They, therefore, offer flexibility for kids.
Pros of Renting a Townhouse
Renting a townhouse presents several benefits, as we'll outline below:
Less Work
One benefit of townhouses is that you don't have to invest much money and effort in maintenance. For instance, the community association around the townhouse is likely to take care of landscaping.
You don't have to worry about pulling out weeds or mowing your lawn every weekend. You'll spend most of your free time relaxing rather than wondering how to complete your yard work.
If a townhouse has a pool, you won't be involved in its maintenance. The pool becomes a community property that is kept in shape thanks to the community Homeowner's Association (HOA). All the other communal amenities also follow the same pattern.
When you decide to rent a townhouse, you'll enjoy all the benefits without being involved in maintenance. If you're seeking a place, but don't want to be involved in the maintenance, go for a townhouse.
Amenities
Amenities are another reason why most people love townhouses. Most townhouses are equipped with impressive amenities, including quality gyms and giant pools. This way, you won't have to move far from where you stay to find such facilities.
When it comes to amenities, townhouses are very similar to resorts. You'll come across several cheap or free communal amenities. The amenities include car washing stations, tennis courts, BBQ pits, playgrounds, dog parks, and clubhouses.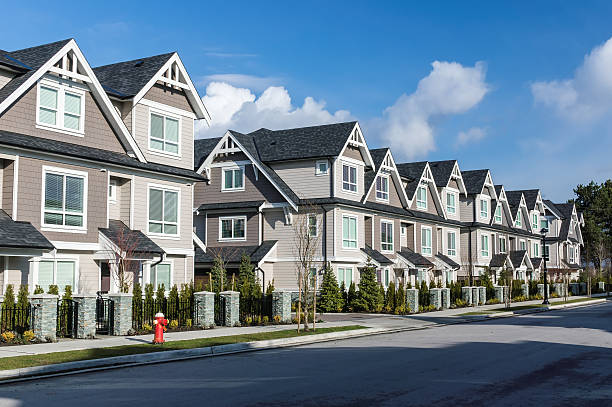 The management takes care of maintenance without charging HOA fees. Clubhouses and picnic areas are reserved, in most cases, to entertain guests for parties.
The benefits of renting townhouses extend beyond recreational amenities. You'll also access additional utilities such as HVAC inspections, trash services, and pest control.
In case HOA fees are charged for the amenities, they are typically very affordable.
Value for Money
Townhouses offer great value at an affordable cost, contrary to what people might think.
For instance, in most neighborhoods, they cost less compared to single-family units. They also cost less compared to standalone homes.
When you settle in these homes, you don't need to pay a lot in property taxes, if any at all. The property taxes are lower than that for conventional homes, thanks to their smaller lot size, and typically they are covered by the owner of the property. HOA fees are also lower than that of apartments.
Renting a townhouse is similar to renting a single-detached home, it all depends on what is agreed to in the lease agreement.
Sense of Community
One defining feature of renting a townhouse is the sense of community that you'll experience.
Since townhouses have shared walls, many people live close to each other. When people live so close, it becomes easier to interact with one another.
When you rent or buy a single-detached house, there is a high chance of getting isolated. Even though you might interact with the person next door, it becomes easy to form a long-lasting bond.
With apartment townhouses, apart from living with others within short distances, you interact with them in communal events and spaces.
Good Location
Location is always key, as far as real estate is concerned. Most buyers prioritize the location of their home while house hunting.
Most townhouses sit in a convenient and dense location. They are located closer to vibrant establishments that offer ample dining, entertainment, and shopping. The location is also typically closer to parks and schools.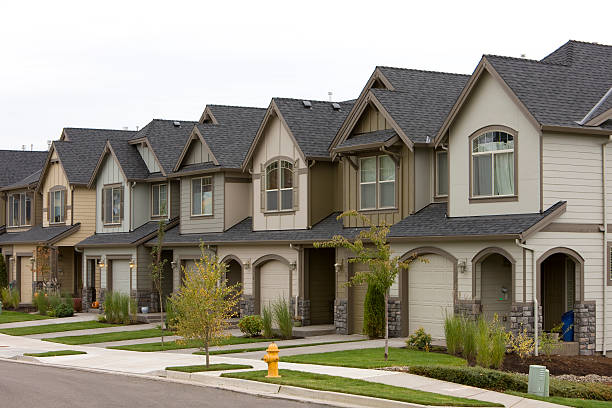 A townhouse, therefore, fits everyone, children and adults alike.
More Security
One important feature of a townhouse is the added security that these homes present.
Single-detached units normally rely on security systems and fences to prevent potential intruders. However, townhouses offer a little bonus in the form of security gates.
Even though you won't get this feature in all townhomes, most do. If you are looking for a security gate as an added security feature, go for a townhouse that has it.
Townhouses are also well lit, meaning there is no need to worry while walking down your street at night.
In most cases, neighbors here tend to look out for each other. Nowadays, it always makes sense to spend more on added security.
Great Option for Seniors
If you're a senior citizen or retiree, townhouses will provide a great opportunity to enjoy your freedom without engaging in maintenance. HOA townhouse communities offer a great sense of community, which is critical at this point.
There are social events that offer you a chance to interact with your neighbors and make new friends. There are also specific townhouse communities for the elderly.
There's No Worry About External Home Improvement
Most townhouses are put under the care of property management companies. This means that the exterior upkeep of your home is still taken care of by HOA.
The management has got you covered if your house needs exterior fixture replacements or some painting.
The maintenance application process is available in the community bylaws. However, you need to put forth a formal application request. The job is done quickly and without much hassle.
Cons of Renting a Townhouse
Even though there are benefits of renting a townhouse, there are also disadvantages that you should be aware of:
Less Privacy
One challenge people have is that they must share one wall, if not more, with other people on either side of their home. Even though this may not be an issue most of the time, it presents some challenges, especially if you are closer to less courteous people.
Also, the backyard won't be as private as it would be in a neighborhood with lots of spaces and landscaping between lots.
Limited Freedom
Depending on development and design, HOA presents very strict rules on the type of changes that you can implement outside and inside of your home. If you are into updates and renovations, this might affect your creativity and limit your options.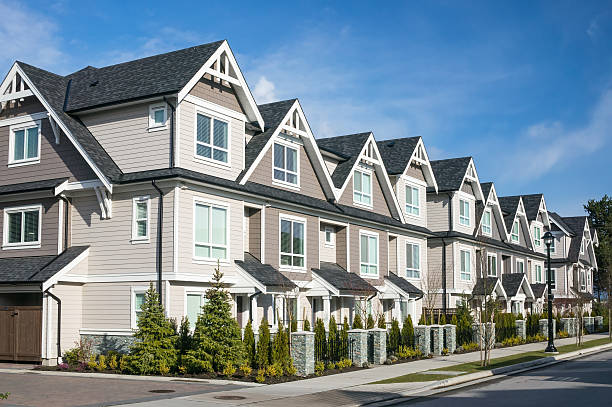 Financing Challenges
If you are looking to purchase a townhome, you might be assuming that home financing works the same regardless of the type of house you're purchasing. However, this isn't always the case.
If you purchase a townhouse, your lender might treat it more as a condo than a house. If you want to purchase a townhome in an area with many single-family homes, it will help to identify a lender with more experience in the townhouse industry. You can even speak to other owners to find out what they used to finance their house.
Resale Value
You might enjoy a great deal on a townhouse, when purchasing it, but end up dishing out the same discount when you decide to sell.
The resale value of townhouses is often lower than that of a single-family home in some markets. This is common in areas that have experienced an influx in the availability of townhouses and condos.
Some builders replicate successful developments around the same areas, thus creating the same home, but newer.
With that said, townhouses are easier to rent than single-family units. If you settle on buying, you might rent it out and get an additional income.
What's an Apartment?
An apartment involves a rented residential unit that forms a part of either one or more residential buildings.
For an apartment, there is a single management company or owner who takes charge of the upkeep and maintenance.
There are flexible rental lease options that range from a few months to about one year, which is the most popular lease term.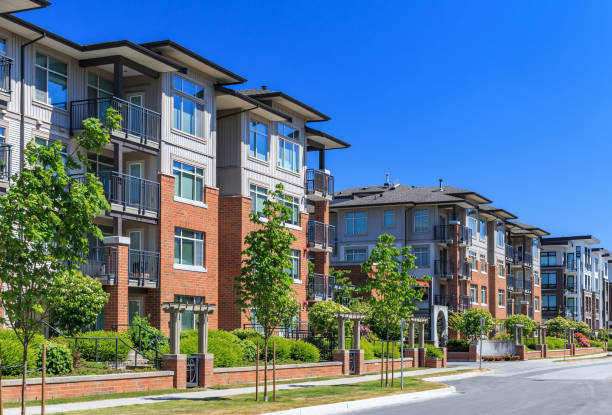 Apartments are smaller and provide flexible floor designs. You can decide to go for multiple bedrooms to share with roommates. You can also rent an efficient apartment or studio to live alone, while keeping the costs low.
However, most apartments or condos, nowadays, have some of the best amenities. These amenities include on-site parking, pools, and rooftop balconies. Other amenities include entertainment areas and fitness centers.
Pros of Renting an Apartment
The apartment presents some benefits that make it perfect for renting them instead of townhouses or condos.
Below are the benefits of apartments:
No Planting, Mowing, or Weeding
Do you have the inclination and time to weed and plant the flower beds and mow lawns? If you lack green fingers and are time-constrained, you may want to have someone else take care of the gardening and landscaping.
There are manicured lawns, colorful flowers, and lush landscaping with renting an apartment that spans through the season, and without you needing to lift a finger. You just need to enjoy it.
Worry-Free Maintenance
You'll encounter landlords who will resolve any maintenance challenges rapidly. They typically have a handyman on staff who solves most problems.
Most landlords also have long-term relationships with responsive contractors that can resolve different challenges. For instance, if you have a clogged sink, you only need to call, and everything will be resolved.
Most apartment property management teams offer a 24/7 support landline.
If you don't want the frustration of unreliable contractors and home repairs, you better go for an apartment.
Being Inside an Apartment is Delightful
During winter, a mix of freezing rain and snow is always pelting against the windows at night.
In many cases, people are forced to be in the office early in the morning. With this being said, if you settle on renting an apartment, you don't have to worry about removing the snowy driveway.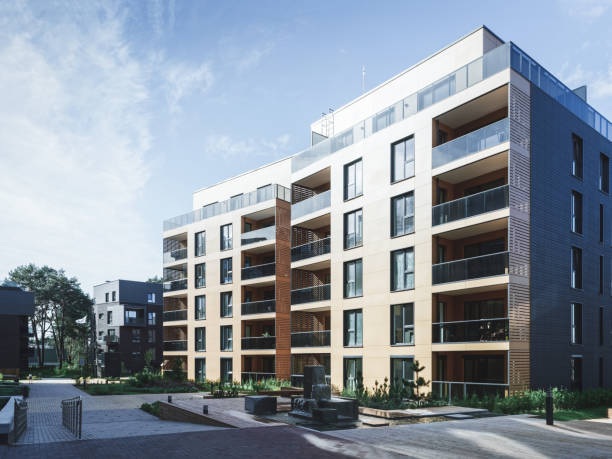 You can stay in your apartment unit as your landlord sorts out some of these challenges. If you live in a house, however, you'll have to do everything by yourself.
Communal Lifestyle
Renting an apartment means living in a close-knit community. Here, you get a chance to share friendships with your neighbors.
You'll also access amenities that you won't get in a stand-alone home.
Pool Relaxation & Fun
Most apartments or condos come with pools where your family can play and relax. There is no better feeling than floating in the water and hearing gentle sounds from it while basking in the sun. It's also an ideal place to interact and meet friends.
If your house has a swimming pool, it won't be as fun as in an apartment community. Having a pool at a private house will present responsibilities and worries such as cleaning, upkeep, and adding chemicals. You'll also have to consider the safety of your kids falling in the pool, instead of being able to rely on the on duty lifeguard.
Parking Possibilities
While most homes have limited parking spaces, apartments present a spacious parking space for your vehicle. There is even enough space to park extra vehicles, if needed.
24/7 Surveillance
Unlike a single-family home, an apartment community comes with 24/7 video-surround surveillance coverage. You'll also have reliable neighbors around your home who can always notice and report any unusual occurrence.
Community Feel
When you decide to settle in an apartment, you'll be closer to your neighbors than ever before. You're, therefore, likely to create good relationships more than those living in houses or condos, with different fences and yards.
If you have kids, they're likely to meet other kids with whom they can play. You can also socialize with your neighbors and even call them in case of an emergency.
Convenient Location
Before building an apartment, the owners typically assess the best location to situate them. For instance, they select closer locations to public transportation, churches, parks, grocery stores, and schools.
Most houses are far from these features, being in more rural areas.
Financial Advantages
When you settle on an apartment, you'll only be required to pay for the rent. However, with a house you'll have an expensive monthly mortgage payment, along with paying a down payment, inspection fee, closing costs, and appraisal fees. You'll also have ongoing costs of insurance, taxes, and more.
When you decide to sell a house, you'll be required to approach a realtor, who will take about 5% of the house's sale price.
Cons of Apartments
Renting an apartment also presents some disadvantages that you must be aware of before settling on one.
Below are some of the drawbacks to these units:
Smaller Renting Space
Apartments, condos, and houses have increased in size over the past few years. However, houses win over apartments when it comes to square footage.
For instance, in 2020, the average house built had 235.8 square footage, while an apartment had 136.8 square footage. Though you have less space with an apartment, the small size means that you have lower energy bills, savings on furniture, and less housework.
However, it also means limited private outdoor space in your apartment. It also translates into less storage space. The space might also be too small, long-term, especially if you're planning to raise a family.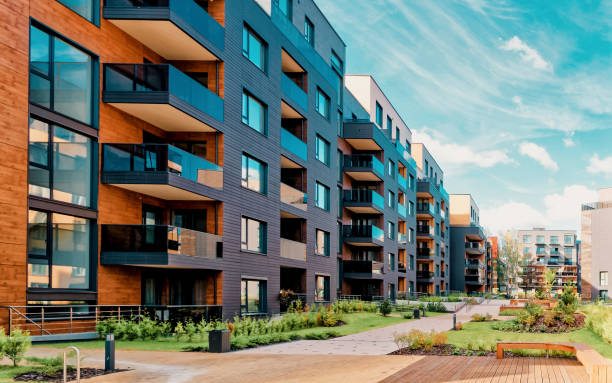 Privacy
When it comes to privacy, apartment living can be very limiting. For instance, all of the additional facilities, such as a gym and pool, in apartments or condos will be shared with your neighbors.
The outdoor space, such as a balcony, is likely to fall alongside your neighbor's. If you aren't into communal living, renting an apartment isn't your thing.
Noise
Apart from impacting mental health, noise can also affect the level of concentration. This can make life harder, especially if you're working from home.
Non-traffic-related noise is on the rise, especially in high and medium-density housing areas. If you decide to rent an apartment, you should be ready to live with high noise from your neighbors. For instance, some neighbors are fond of playing loud music.
Extra Levies
If you decide to rent or buy an apartment, you should be ready for quarterly levies. This will cover the cost of maintaining the apartment and shared amenities, like a pool, gym, and gardens.
In most cases, the more facilities available in your apartment building, the higher the strata levies you'll pay.
Less Renovation Potential
Since an apartment is a part of a larger complex, you won't have the same opportunities as with renovating a house.
Something as simple as installing downlights could present challenges, as it means drilling into your ceiling. It might affect the convenience of other people since you might be sharing the apartment with other people.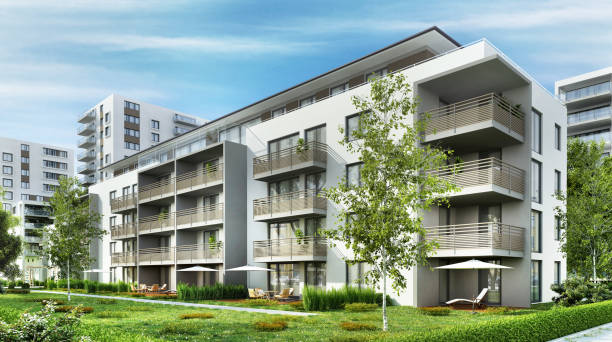 Before renovating the property, you might be forced to get the permission of the property management company in order to move forward. You'll also have less freedom adding value and personal touch through major renovations.
Main Differences Between a Townhouse vs. an Apartment
The main difference between a townhouse and an apartment relates to the ownership. An apartment involves a single unit within the main building, which is all owned by one entity.
You'll never interact with the owner, in many cases, but rather go through a property management company. The centralized ownership makes it easier to access maintenance or any other challenge.
If you rent a townhouse, you'll have direct contact with the owner. The owner might be owning a single house within the community. It means the owner doesn't have control over the neighbors with general behavior and noise challenges.
For townhouses, there is no property manager to manage the entire property.
HOAs
Another difference between apartments and townhouses is the HOA fees. Even though the two provide shared amenities, like a pool or clubhouse, they're managed differently.
For an apartment, the extra amenities are added to your rent, and the property manager gives rules on how to use the amenities.
However, for the townhouse, you'll access the amenities based on HOA fees. The fees are billed either annually or monthly.
Though there are several pros and cons to both townhouses and apartments, there are plenty that you can rent or buy, if you're looking for quality units at an affordable price.