With the COVID-19 pandemic, many tenants are now spending more time at home than ever before. This means that there is constant wear and tear happening in apartments.
Nowadays, landlords leave tenants to carry out maintenance on their apartments. With that said, if you don't want to incur any expenses on maintaining the apartment, you should follow the tips below.
Apartment Maintenance Tips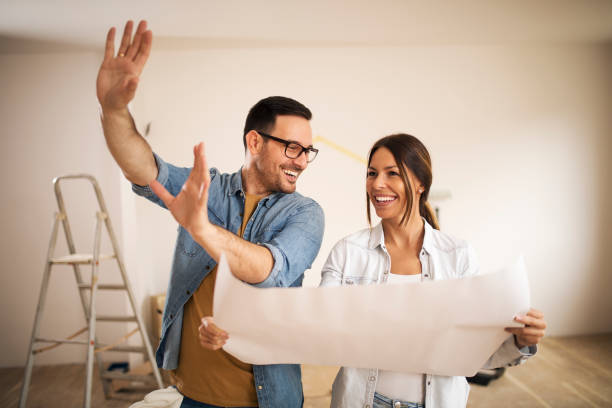 Below are some of the best apartment maintenance tips to follow:
Avoid Unwanted Pests
You might never encounter pest–related challenges if you don't keep your fridge stocked or cook at home. However, those circumstances have changed since most of us don't leave our houses to eat in restaurants.
Rodents and bugs are always looking for human food, thus the need to seek preventative measures. For instance, ensure that you store perishable items in tight plastic containers.
Always remove any trash from your house as soon as possible as well.
Take Care of Clogged Drains
Your drain should function all the time so that water flows through effectively. Of course, the more you clean and cook, the harder it becomes for your pipes to remain clear.
You must come up with a few handy solutions to avoid turning to a plumber for such a simple task. Use household supplies such as vinegar and baking soda to unclog floor drains and bathroom sinks.
To prevent damage to your pipes, ensure you use eco-friendly products. Your property manager or real estate landlord should approve anything you choose to use, but you might as well ask, just to be safe.
Replace Broken Fixtures
Spending more time in your apartment might make you overuse some fixtures, which might break in the end. If your smoke alarm needs batteries or you have a burnt-out lightbulb, you can do these replacements by yourself.
However, you should always leave major problems to professionals. For instance, if your garbage disposal stops working, and the reset button isn't the solution, it's best to seek the assistance of a professional, so further damage isn't caused.
Clean Your Apartment Everyday
There is no need to clean all of your apartment from head-to-toe at all times. With that being said, it's critical to keep the unit clean and avoid problems that threaten your security deposit. Simply put, make it look like you own the apartment.
With many people at home a lot of the time, the chances for splatters, spills, and other accidents have increased. If commercial cleaning supplies are limited in your area, try using alternative solutions such as baking soda, dish soap, and vinegar to wipe down counters and spot treat carpets.
Ensure you keep tasks such as mopping the floor, putting away clothes, and wiping down countertops on a regular schedule. This way you'll create a routine that ensures a tidier area.
Lower Your Utility Costs
Utilities are now a major pain for most tenants, especially now that the majority can't go to work, or rather working from home.
When you spend more time indoors, you'll spend more on gas, electricity, and water.
With that said, you can take certain necessary steps to reduce your monthly costs.
For instance, you can turn down your thermostat and wear heavy clothing when the weather is chilly. Also, ensure that leaky faucets are tight to avoid wasting water.
When you aren't in the room, switch off the lights and never leave the TV on. It would also help to double-check seals on your windows and doors.
Keep All Appliances Clean
To maintain your appliances, such as:
●     Garbage Disposal
●     Refrigerator
●     Dishwashers
Ensure that they're working properly. You should always use the appliances as instructed and clean them regularly.
For instance, you should never overload your dishwasher. Put lemon or orange peels in your garbage disposal to prevent it from getting stinky. You should also clean your stove, including every drip pan, and refrigerator at least once a month.
Keep Air Conditioner and Furnace Dust Free
Preventive maintenance of the air-conditioner and furnace units normally involves proper airflow.
Inspect vents periodically to ensure that no dust has accumulated. You should also change filters every one to three months to prevent these units from overworking.
Never turn off your A/C or heat when you leave your apartment. Instead, you can turn the heat down. Maintaining a steadier temperature is going to save you a lot of money in the long run.
Prevent Plumbing Problems
Here, you must have the drains flowing freely. Avoid pouring coffee grounds, oil, or solids into your kitchen sink drain. Remove hair from the tub or sink in your bathroom, do not wash it down the drain.
Keep a plunger handy, as it can help you to remove toilet and sink clogs.
Understand When to Call for Help
Sometimes it's best to call professionals and dedicate some of the tasks to them. You can report to them clogs that don't respond to plunging, water that you can't turn off, and malfunctioning appliances.
You must also report missing or broken grout in your bathroom. Grout keeps water from seeping into floors and walls.
Conclusion
A proper preventive maintenance checklist for your apartment can help you avoid problems and live a peaceful life.
Follow every tip above if you want to avoid getting into trouble with your real estate landlord and save on apartment maintenance costs.
If you don't have the required maintenance skills, you may need to call a professional, who understands maintenance service, to help you out. Ensure you take care of your unit.