For first–time renters, there's a huge difference between renting apartments versus renting condos. The distinction can make or break your condo or apartment living experience.
The distinction between a townhouse and an apartment is easily discernible. When it comes to the apartment vs. condo contrast, however, the differences are almost imperceptible. In fact, you're likely to confuse the two.
When selecting any type of rental property, it is ideal to have a personal recommendation based on budget, lifestyle, and convenience, among other factors. Understanding the type of property you want, on the other hand, will make the search process go more smoothly.
Should I Rent a Condo or Apartment?
Is it true that most condos are more expensive than apartments? In a nutshell, the average rent of condos and apartments is often comparable. The way you pay your bills is really the biggest difference between condos and apartments.
For example, when renting a condo, the rent often includes utilities, whereas when renting an apartment, the rent does not always have to include utilities.
With that said, a major highlight of condos and flats is that they are less expensive than renting a house or buying a house. Maintenance, among other factors, makes renting a home or house more expensive than condos and flats.
Before deciding between condo vs. apartment, it's critical to understand what entails the two options, what they are, and how they will benefit you.
So, before going any further, let's start with disecting what is a condo and an apartment?
What is a Condo?
A condo or condominium is a privately owned residential unit (private residence) within a building that has similar units rented out to tenants. Often, these units are owned by different individuals.
In a condo, the homeowner assumes the role of landlord and performs all of the same duties as the apartment landlord.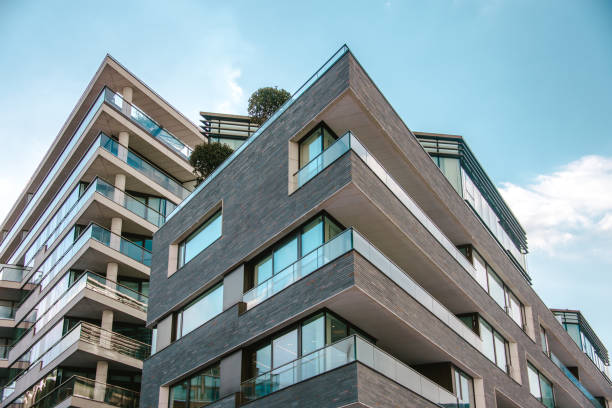 On the other hand, the owner does not own the entire building or the amenities; rather, they share the building's amenities with the other owners. These amenities may include things like garages, elevators, pools, tennis courts, and gyms.
In flats, the management is the same, unlike condos. The main difference between a condo and an apartment is ownership. Generally, the owners (usually the landlord) manage condos, but flats are operated under the same management or landlord.
What is an Apartment?
An apartment is a unit within a residential building, which is owned by a property management company or single owner. All units are owned by one person and operated by a management company.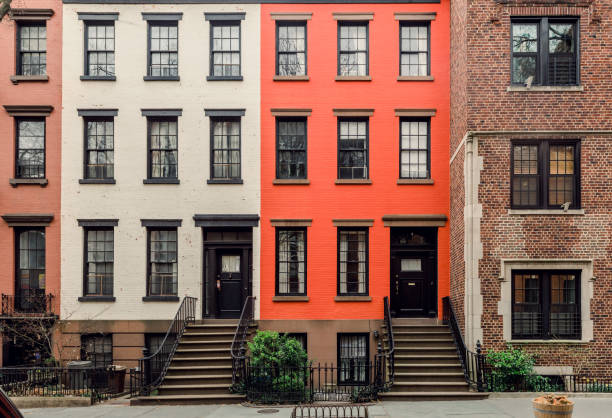 Unlike condos, flats have clear rules that are to be followed by all tenants. In case of any issue, every tenant reports to the same property manager, who often is in the office with employed leasing agents.
What's the Difference Between Apartments and Condos?
Condos and flats have striking similarities that make distinguishing between them difficult. However, they do have significant differences that distinguish them.
Let's take a look at what sets them apart.
Difference in Property Ownership
One of the most significant distinctions between a condo and an apartment is probably ownership.
Unlike an apartment building or apartment community, where the same person manages all units, the units in a condo community are owned and operated separately by different individuals.
When it comes to common areas, owners do not fully own them; instead, they share them with other condo owners. Condo owners frequently pay HOA (Homeowners Association) fees to cover the costs of maintaining the common areas.
So, if you're looking at a condo, then the building unit's ownership will tell you the difference.
It's unlikely that a building homeowner will not hire a management company to run the building on their behalf in an apartment building. The reason for this is that apartment complexes have more responsibilities than condos.
In contrast to apartment communities, where the landlord is also responsible for the common areas, the owner will only look after the condo unit and not the common areas.
You may never meet the building property owner in an apartment complex, but you will frequently interact with the management company.
Rules when Renting Condo vs. Apartment
The rules are also a significant distinction between a condo and an apartment. Since the HOA (Homeowners Association) is in charge of the common areas, it usually establishes its own rules that tenants must follow.
Although the HOA has rules that tenants and condominium owners are expected to follow, the rules generally apply to the owner rather than the tenant.
There's also the possibility that the owners each have rules that their individual tenants must follow. Before signing a lease agreement, always read it and familiarize yourself with the rules.
On the contrary, flats rules are set by the property management company and apply to all tenants equally.
Fees when Renting Condo vs. Apartment
You won't have to pay monthly HOA fees when renting an apartment; you'll only have to pay the monthly rent and utility bills.
In flats, you can usually control how much you pay for utilities, but in some cases, owners manage the utilities and charge tenants a flat rate at the end of each month.
The HOA fees for condo tenants that the owner passes through may also be included in the flat fee.
When signing a lease agreement, make sure you understand the amount you're expected to pay every month.
In flats, the property manager can provide a month-to-month lease, which is often flexible, or a yearly lease.
Maintenance when Renting Condominiums
Maintenance is also another distinguishing factor between a condo and an apartment. When you have maintenance issues, typically the speed at which the problem is solved differs.
Another consideration is who is responsible for the maintenance cost. Unlike apartments, you or the owner would cover the maintenance cost in condos; however, this could be a surprise expense.
As a result, plan ahead of time for who will be responsible for maintenance in order to avoid any unnecessary conflicts.
In a condo, if you require repairs or have a problem, you may need to contact the owner to resolve the problem, which may be a difficult task. Since the owner is frequently not present, any emergency repair or maintenance can take time.
Also, if there's a maintenance issue outside the unit, you may need to contact the HOA to take care of it, since it's within their jurisdiction.
Bottom line is, reporting different cases to different people can be time-consuming.
Maintenance when Renting an Apartment
On the contrary, dealing with problems in flats will be a little more straightforward. In most cases, you would notify the property manager, and the problem will be quickly resolved.
Most property managers want their tenants to feel cared for, providing quick services and addressing any maintenance issues.
In addition, unlike condos, where you are likely to incur maintenance costs, most apartment maintenance, especially normal wear and tear, will be free.
That being said, living in an apartment provides a better living experience in terms of maintenance; it will often be smoother, and you will save money.
Which One Should You Rent: Condo vs. Apartment?
That question does not have a single answer. Condos and flats both have advantages and disadvantages. When personal preferences are combined, it will be easier to determine whether to rent a condo or an apartment.
Before deciding whether to rent a condo or an apartment, people frequently weigh their options. Condos, rather than flats, will suit you better if you prefer dealing with a single landlord.
Condos are also individually owned units that can provide higher-quality amenities than apartment amenities, so if these are important to you, condo living will be a better choice. Apartment amenities are generally similar to those found in mobile home communities.
On the other hand, an apartment will be an excellent choice if you value saving money on maintenance and receiving prompt services.
Pros and Cons of Condominiums
It's critical to know the benefits and drawbacks of a condo before purchasing one. Let's take a closer look and see what we can find out.
Pros
Ownership with a Personal Touch
Because condos are individually owned and allow owners to add their personal touch, in terms of style, many owners invest in luxury amenities, like kitchen upgrades and interior design, to name a few. The ultimate goal is to have a luxurious unit that is in excellent condition and is appealing.
Upgrades and maintenance can often leave you with a fantastic condo to rent for some time.
You Can Negotiate Rent
In most apartments, rent is fixed, and the room as such, so you may not get the chance to negotiate the rent to a desirable rate.
With that said, in condos, the situation is different. Most condo owners are not interested in making a profit in the long run. Some of them simply want to cover the cost of mortgage taxes and other unit-related expenses.
As a result, you can negotiate rent and get a good deal while still enjoying the benefits of living in a condo.
Affordable Rent
Condos are often mistakenly thought to be more expensive than flats. When it comes to rental costs though, the truth is that apartments and condos are similar.
As a result, you can find a reasonably priced condo with better amenities than an apartment, while still paying a comparable rent.
Landlord-Tenant Relationship
In condos, you'll have a more personal relationship with the owner, which may benefit you as a tenant.
Cons
Potentially Inexperienced Landlords
It may appear that managing a unit is simple, but it is not. If you end up in the hands of an inexperienced landlord, you'll almost certainly run into issues. As a result, you may be forced to take things slowly and work out any problems as they arise.
For example, an individual condo owner (a new owner) may take some time to get used to responding to your maintenance issues, so you should plan accordingly before signing a lease agreement. It's not always easy to get in touch with the owner.
In most apartment buildings, the property management company looks after the property and often responds to maintenance requests quicker and more efficiently.
HOA Fees
You do not have to pay HOA fees if you live in an apartment, but if you live in a condo, you must specify who is responsible for HOA fees in your lease agreement.
Pros and Cons of Apartments
Apartments have numerous advantages and disadvantages. Let's see what we can find out!
Pros
Maintenance Services
If you live in an apartment, for the most part you will not have to worry about maintenance.
Apartments tend to offer better services, that's why the management company will handle it as soon as you request it. Furthermore, you may not incur any costs following the repair.
Professional Management
Apartments often strive to offer professional management to all the tenants. As such, you can expect things to run smoothly during your stay.
Often, the management team offers a communication channel and how to request services whenever you need them.
Easy Rent Payment
Most apartments offer an online portal for paying rent (monthly payments). Often, such options make rent payment easy and fast.
Amenities
It's typical for apartments to have shared amenities, such as a laundry room, gym center, outdoor pool, among others.
Cons
Size and Customization
Apartments limit the amount of personalization you can do with your space. Often, you'll have no choice but to accept what is being offered.
Also, because apartments are typically smaller than condos, if you have a lot of belongings, consider renting a storage unit, reselling, or donating to charity.
Pet Policies
If you enjoy having pets, you may find that your apartment has breed restrictions and a limit on the number of pets you can have. Be sure to know the pet policy before deciding to move-in.
Applying for Condo and Apartment Rentals
Whether you choose an apartment or a condo, you'll need to fill out an apartment or condo rental application at some point. It's usually some background information to help the landlord get to know the people renting the unit.
The rental application process for apartments may require you to go through the leasing office, but it is more of a personal process for condos.
The details required may include the following:
Photo identification
All of your contact information
Your social security number for running a credit check
Proof of employment
Copies of your last couple of bank statements
Copies of your most recent pay stubs
Contact info of previous landlords
Possibly some references
In general, if you want a better chance of getting the perfect apartment or condo, make sure all of your details are correct and avoid providing false information.
In addition, your credit score will help you. Most condo or apartment landlords require a credit score of at least 620. If you have a lower credit score, don't worry; you can still get the apartment you want, but you may have to pay a large upfront payment to cover the extra months.
Also, you should improve your credit score, as this will help you get better apartments, along with better interest rates if you decide to take out a mortgage in the future.
Final Thought
Choosing between a condo and a rented apartment is often a difficult decision to make. Before deciding which path to take, weigh the advantages and disadvantages of each option and compare them to your personal preferences.
A real estate agent is the best person to contact if you need to find a condo or apartment quickly. Most real estate agents know how to navigate the market and will almost always get you a better deal.
With that said, there is a catch when it comes to hiring a real estate agent: you have to pay them for their services.