If you are reading this, you're probably undecided about buying a mobile home vs. renting an apartment. Thankfully, you have made the wise decision to conduct your homework and better understand the benefits and drawbacks of each option.
Buying a mobile home vs. renting an apartment is a significant financial decision that requires careful consideration. For example, if you are renting an apartment, plan to set aside about six months' worth of rent, security deposit, and a pet fee (if necessary). If you are purchasing a mobile home, on the other hand, set aside approximately 3% of the purchase price for closing costs and other fees.
That said, planning or budgeting might assist you in achieving your financial objectives and spending sensibly on housing.
Apartment vs. Mobile Home
Whether you are a new apartment renter or mobile homebuyer, understanding the two options is critical. Fortunately, we have put together a detailed comparison of renting an apartment vs. owning a manufactured home to assist you in making an informed decision.
That said, here is what you need to know about buying a mobile home vs. renting an apartment:
Pros and Cons of Apartment Living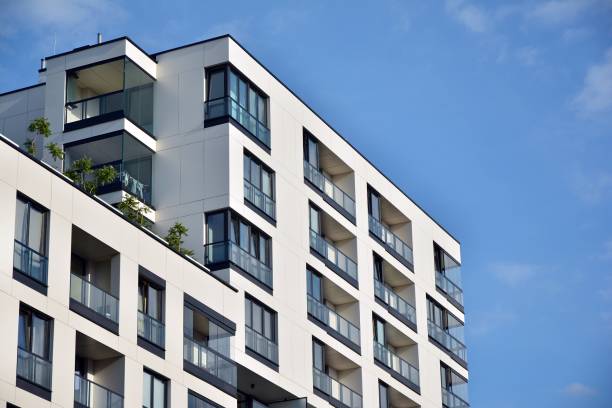 There are advantages and disadvantages to renting an apartment; so, here is what you should know:
Pros
Price
Apartment living is often recognized as being affordable housing. Renting an apartment is less expensive than buying manufactured homes for sale. Despite the fact that mobile homes/manufactured homes are up to 30% less expensive than site-built homes, paying $50,000 or more is still a hefty sum for many Americans.
That said, before move-in, an apartment just needs a fraction of that. According to RentCafe, the average monthly rent (apartment prices) for a one bedroom apartment for rent can be as little as $635 per month, while the most expensive average monthly cost or average rent can cost well over $3,850. Learn everything you need to know about renting an apartment here.
Less Maintenance
Since the landlord is responsible for most repairs and maintenance, apartment dwellers can save money (learn more about how to save money while living in an apartment here). In addition, renters can dedicate their time to different activities instead of mowing the lawn or making apartment maintenance repairs, unlike homeowners.
For example, if you encounter plumbing issues, all you have to do as a renter is submit a repair or maintenance request and your landlord will handle the rest. Apartment complexes often have a dedicated team that will respond to your requests quickly.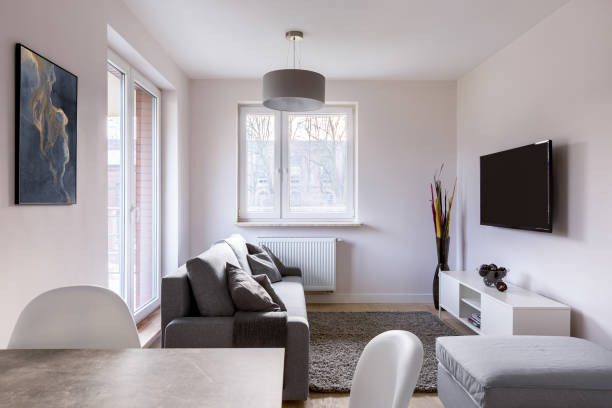 However, it is crucial to remember that the lease agreement spells out your responsibilities, as well as those of the landlord. This helps to eliminate any uncertainty about who will pay for the requested repair or maintenance. Learn what is considered a maintenance emergency in an apartment here.
Fewer Upfront Costs
Renting an apartment involves much more affordable upfront costs compared to buying a mobile home/manufactured home. For example, you need a security deposit, one month's rent, a pet deposit (according to the apartment pet policy), and an application fee. The application is often used for processing the application including background checks, and income verification process among other things. Learn how long an apartment application takes to be approved from our own blogs here.
For mobile homes, you need at least a 3.5% down payment plus closing costs to secure a manufactured home. According to the U.S. Census Bureau, the average price of a new manufactured home was $111,900 in November 2021, which equates to just under $4,000 just for the down payment.
Amenities
The majority of apartment complexes have made significant investments in recreation. This includes the addition of onsite gyms, fitness centers, and clubhouses, as well as onsite swimming pools and playgrounds, which are all common features included nowadays within an apartment community. Also, owners managing communities or complexes plan for holiday parties and engage the residents to enhance community living.
If you put a manufactured home on private land rather than in a mobile home park, you may have to build your own swimming pool and add other amenities in order to partake in the same benefits of an apartment community.
Cons
Lack of Privacy
One of the biggest drawbacks of learning how to adjust to apartment living is the lack of privacy. Since just a wall usually separates you and your nextdoor neighbor, loud music might be annoying, especially when you are trying to relax.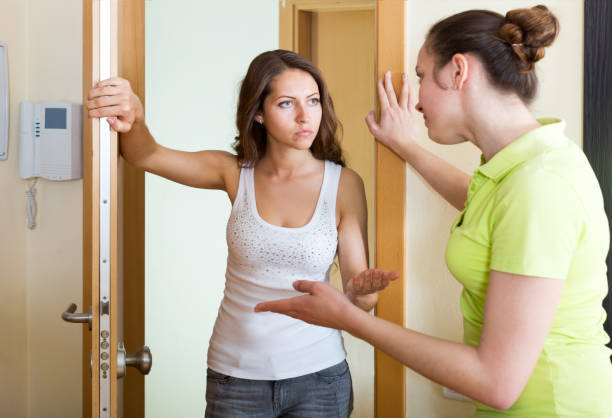 However, in a mobile home park there is a decent distance between you and your nextdoor neighbor, giving you the space and solitude you require. Furthermore, compared to limited balconies in rental units, a mobile home usually has a wider backyard (your own space) to relax with family during leisure times.
No Equity
Leasing an apartment does not give you any equity in the long term. As a result, there are no potential returns on the money you are shelling out if you rent an apartment. This is something that a mobile home buyer will appreciate if they decide to sell their home because they will build equity due to paying a mortgage.
So, if you are thinking about getting returns from your monthly bills, making monthly mortgage payments for a mobile home would be a better choice over paying rent.
Pros and Cons of Mobile Home Living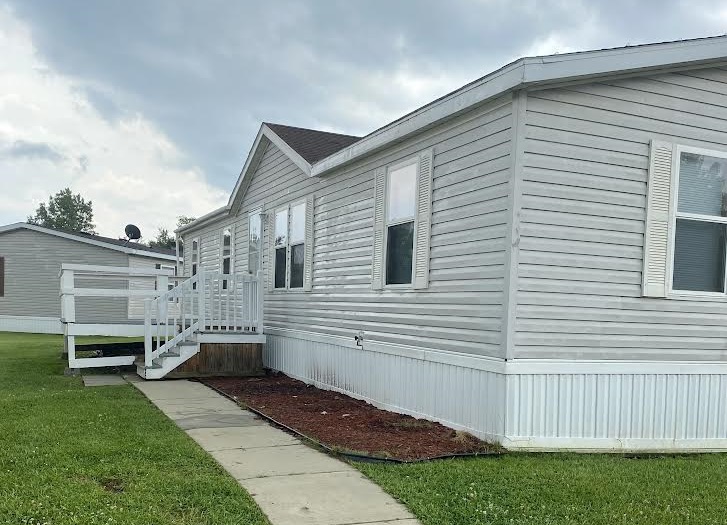 Mobile homes or manufactured homes are less expensive than permanent residences, but is this true when compared to living in an apartment complex? Let's find out!
Pros
Lowered Cost
Buying a site-built home is often out of reach for many aspiring homeowners. According to Statista, in 2020, the average price of a home in the United States was $391,900, then rising to $453,700 in 2021.
In contrast, mobile homes offered an alternative housing option to aspiring homeowners. According to the recent data by the Census Bureau's Manufactured Housing Survey, the average price of a manufactured home in the U.S. was $112,000 in October 2021.
That said, buying mobile homes is a less expensive option and financial burden than purchasing a traditional real estate home.
Flexibility
If you want to relocate, you can do so with your manufactured home, as opposed to real estate homes, where you must sell the entire structure before relocating. Mobile homes or manufactured homes are moveable structures that may be loaded onto a truck and transported to any site. Learn how much it costs to move a mobile home here.
On the other hand, a stick-built home cannot be moved; it is permanently affixed once constructed. The flexibility that a mobile home/manufactured home provides attracts many buyers.
Customization
Owning mobile homes or manufactured homes gives you huge freedom when it comes to customization. Owning mobile homes means you can decorate them however you want without restrictions from anyone. However, this is not usually doable in apartments, as most landlords have restrictions on how much you can decorate. In some cases, you may not be permitted to alter the house's interior at all.
If you want to customize your living space to fit your personality, you may consider buying a manufactured home rather than leasing an apartment. This is not to say, however, that customization is prohibited in all apartments; always read your lease agreement to determine the extent to which you are permitted to make changes to your unit. Learn how to read an apartment lease here.
Privacy
Living in mobile home parks/mobile home communities provide you with a great deal of privacy. In comparison to renting apartments, mobile home parks offer a less noisy atmosphere, with a larger backyard, more spacious living area, and reasonable distance between you and your nextdoor neighbor.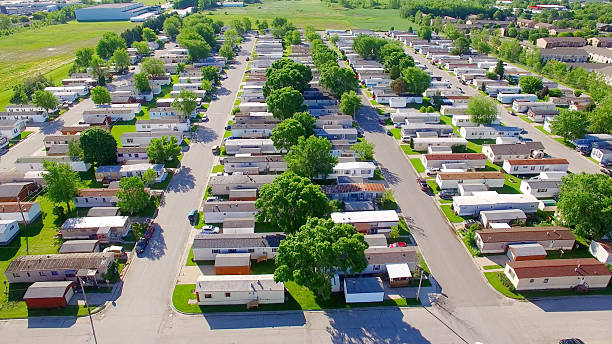 In addition, you will have your own space for parking, unlike apartments where you may have to consider street parking. There are sometimes disputes over parking spaces, something you would not encounter if you lived in a mobile home/manufactured home on your own property.
Cons
Bigger Upfront Costs
Despite the fact that mobile homes/manufactured homes are less expensive than regular residences, many buyers are concerned about the upfront fees. Closing costs, downpayment, and broker fees (someone who locates and brokers the deal with the mobile home seller on your behalf) are all expenses that can be difficult to offset in the beginning.
A downpayment of 7-10% on a manufactured home valued at over $100,000 is still a significant sum to come up with. Also, you may need to pay a lot rent before moving to a manufactured home community. Lot rent is like an apartment rent, you pay monthly even though you own the home itself. The upfront expenditures for an apartment, on the other hand, are likely to be lower than the down payment and other fees associated with buying a manufactured home.
That said, if you have a smaller budget and you often relocate, consider renting an apartment because it is less expensive compared to owning manufactured homes.
Fewer Mortgage Options
Manufactured homes are considered personal property, and, therefore, do not qualify for traditional lending. That said, the limited options could be a huge disadvantage to someone actively looking for manufactured home financing.
A mobile home is often financed by a personal property loan, unlike a real estate home that has a wide range of lenders at its disposal. However, if the mobile home is permanently attached to land (not mobile anymore), it could qualify for traditional lending, like real estate assets.
Maintenance
Maintaining a manufactured home is another expense that may cost you hundreds of dollars every month. In fact, if you place your manufactured home on private land, the responsibilities will be the same as that of a homeowner of traditional homes.
For instance, with manufactured homes, if you need your grass mowed, you may either do it yourself or pay for lawn services, which can be costly. In apartments, on the other hand, you don't need to worry about the lawn or cleaning the community playground because all of these are taken care of by the property manager and their team.
Lengthy Buying Process
Buying a mobile home or manufactured home could take longer than renting an apartment. Handling all the paperwork could be daunting, especially if you are a first-time buyer. However, in apartments, all that is left for you to do before moving in is sign the lease agreement after your rental application is approved.
The majority of apartments complete rental applications within three days, as opposed to a manufactured homes' lengthy buying process, which might take longer, especially if there is a lien on the property owner.
Final Thought
Renting an apartment is ultimately the better choice compared to buying a mobile home, especially if you are on a tight budget. Apartment living has fewer ongoing maintenance costs and concerns, allowing you to spend more time doing things like swimming or hiking on a nature trail, among other activities.
Also, renting an apartment allows you greater freedom than purchasing a mobile home. For instance, you can move out anytime after your lease expires, compared to living on a private lot, which may require you to sell the property or relocate the manufactured home.