After submitting your rental application, you might feel like time is dragging as you wait to know whether you have been denied or approved for an apartment. After touring, searching and finally settling on an apartment for application, it's normal for tenants to want to know the answer to: how long does it take to get approved?
In most cases, however, it takes about 1–3 days for the potential landlord or property manager to review your application and give a response. So is there something you can do to make the response a little bit faster?
Here, we look at how long it takes for an apartment application to be approved and what it can take to get approved faster.
How Long Does an Apartment Application Take To Be Approved?
The exact period that it can take to get approved for an apartment depends on several things. Keep reading to understand what you should do to get approved for an apartment quickly:
How to Apply and Get Approved for an Apartment
After seeing an apartment you like, you should immediately get your hands on the application. The application documents are typically found at the leasing office through the property manager or landlord, or sometimes it can be found online.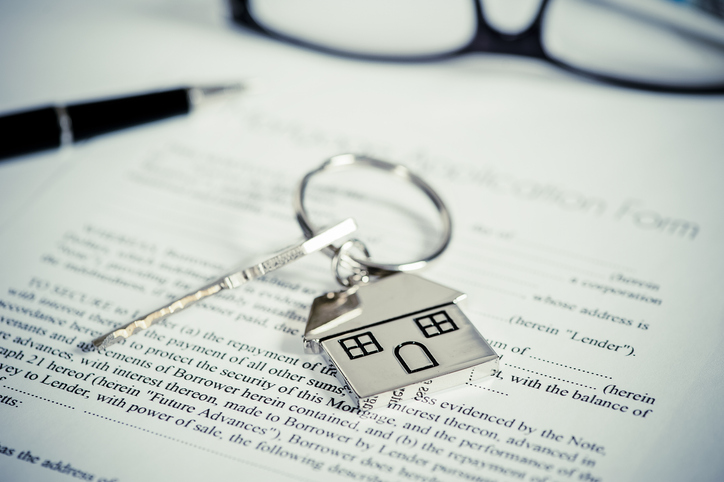 Fill out the application documents with the relevant information. Remember to include critical details, such as driver's license number, current address, phone number, social security number, place of employment, previous address, and monthly income.
A rental application and approval process also usually requires you to pay a processing fee or application fee, which varies depending on the property management company or landlord. You should submit everything exactly the way the application instructs.
It'll take about 1–3 days for the potential landlord or property manager to review your application and give a response.
Be Thorough and Quick with the Application Process
No matter how you access rental applications, you must fill it out fully and return it immediately.
Remember to 100% complete it and be as thorough as possible on the application. This helps ensure that the leasing agent or landlord doesn't call you for additional information, which might slow down the process.
As we've already mentioned, always remember to include pertinent information, such as driver's license number, current address, phone number, social security number, place of employment, and income.
Some leasing offices might require you to pay a processing fee.
Have All the Relevant Documents Ready
Apart from the rental application, you must supply your leasing agent or landlord with additional supporting documents that allow them to further assess your qualifications. You need to supply all the requested documents to avoid delaying the application process.
Some of the critical documents include:
A copy of your social security card or driver's license
Copies of your most recent pay stubs, a letter of employment, or both
Copies of your tax returns, W2, bank statements, and documentation of assets, including real estate or stocks
Personal reference letters or copies of recommendations from your previous landlord
Some landlords require you to give information about the pets you plan to keep in the apartment. This means that you'll need to have health and vaccination records.
The leasing agent or landlord may also require you to provide your vehicle documentation, including its make, license plate number, and model.
Check Your Financial Situation and Prepare for a Financial Background Check
The rental applications you submit typically require a credit and background check. This comes with a serious review of your rental history as a renter and your credit history.
Most potential landlords will be looking for any previous complaints lodged by past landlords or if there are any red flags, including a rental history of delinquency relating to rent payments.
During this time, your employment status and monthly income are thoroughly verified. The landlord will want to be sure that you can pay your monthly rent without any challenges.
In most cases, the landlord rule is that your monthly income must be at least three times the monthly rent costs before you qualify as a renter. For the case of an annual income, it should be at least 40 times the monthly rent cost.
You might be asked to submit copies of your taxes, W2s, bank statements, and pay stubs. There are situations even where your landlord calls your current employer to ask for an employment letter. They may even call past landlords to make sure you paid your rent on time.
The letter of employment states how often and how much you're paid. It'll also show whether your income is enough to pay your monthly rent.
Give Credit Check Information to the Landlord
A management company or landlord might ask to run a credit check on your credit history. This will assist them in determining your financial responsibility and credit score. If you lack a credit history, you must explain or share that information upfront.
A positive credit report enables your rental application to move faster. However, a bad credit report won't necessarily hurt you if you haven't had an opportunity to build your credit. This is why we recommend that you communicate the credit history very clearly.
Prepare for a Background Check
The landlord uses a background check to determine whether you'll be a worthy renter. Any pending charges or legal convictions are likely to appear on your background check. Therefore, you should have this in mind before allowing the landlord to do a background check.
The landlord can overlook previous problems if you can explain, or better yet prove, that it's no longer an issue.
Provide Proper Reference to the Leasing Agent
The landlord might ask you to produce a letter of reference from your previous landlord. This provides clear information on whether you upheld your previous lease, maintained the properties well, and paid rent on time.
If you don't have a past rental history, you can hand in your personal letters of reference. These might be provided by colleagues, employers, and friends outside your family.
Consider the person who will write the letter critically, since it should be someone who will speak about your responsibility, trustworthiness, and ethics in a high regard.
Consider Whether You Need a Guarantor or Co-Signer
You should provide a guarantor or co-signer on your lease if you don't have a credit history or have bad credit. A co-signer is a renter who resides in the apartment and will be responsible for a part of the rent.
A guarantor has no rights to the apartment unit, but assumes legal responsibility for paying rent. In most cases, a guarantor is a family member willing to pay rent on your behalf. The landlord is likely to consider their credit score and income check.
How Long Does it Take for the Rental Application To Be Approved?
After submitting the rental application to the leasing agent or landlord, expect to hear back from them within 24 to 72 hours. It would also help to ask for the expected wait time when turning in the application.
You can expect the leasing officer or landlord to contact you for questions about your application, additional income verification materials, or confirm your application status.
Causes of Delays in the Apartment Rental Application Approval Process
Your rental application can be delayed for several reasons, including:
Incomplete Rental Application
An incomplete document on the application is likely to cause delays. If the application isn't satisfactory, the landlord won't move forward with the application. Completing the application will take you just a few minutes.
Using a Real Estate Agent
If you make the application through a real estate agent, the approval process is likely to drag since any communication must go through a third party. Things become faster if you deal directly with the landlord.
Challenges with Your Financial Documents
The landlord is likely to ask for an explanation if they spot any problems with your documents, including a spotty credit report or issues with previous landlords. If the problems are major, the landlord can reject your application outright.
Finicky Landlord
Unfortunately, this is sometimes the case. Some landlords happen to be very meticulous with the vetting and approval process and, therefore, nitpicks at every issue on the application. In such a case, you should reconsider whether you want to continue with the process or not. However, we recommend that you avoid such landlords since they won't stop, even after you have occupied the apartment. You may even consider private landlords.
How to Speed Up the Rental Application Process
The best way to speed up your rental application process is to come prepared with the relevant documents and ensure that you only apply to apartments within your financial means. If you can avail additional documents, such as solid work history or good references, the rental application process will be even quicker.