If you are a seasoned renter, then you understand how deep you have to dig (security deposit, pet deposit, just to name a few) to find your desired one bedroom apartment.
Why is it so hard to find an apartment? Most of the time, they are either unavailable, too expensive for your budget, or aren't close enough to amenities, like public transportation.
Rental prices have been steadily increasing, and, in some cases, dramatically. With the increase in rent prices, more and more Americans are spending a larger percentage on rent.
As an illustration, the average American now spends 30% of their income on rent, a 5% increase from 25% in 2010. The bad news is that if you're a renter and your income is low, you'll be paying a higher percentage of it to cover the cost of the rent.
How to Save Money While Living in an Apartment
With high rent being an expensive reality these days, along with other financial responsibilities on your plate, saving money on your cost of living is most likely near the top of your list.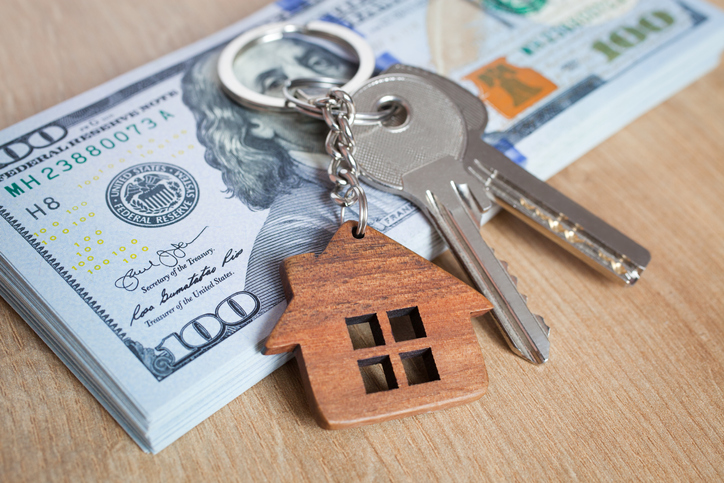 When it comes to cutting down on living costs, you might be feeling a sense of desperation. You know that the only way to make your budget work is by making sacrifices and cutting back on your standard of living.
While some people choose to live in their car or go without food, there are other low housing costs options and food that will make it possible for you to afford life's necessities.
In this article, we'll look into money saving tips by lowering your living expenses and putting more money in your pocket.
Look for Apartments in the Winter
Winter is when to start looking for apartments. Fewer people are looking for new apartments during this time, so the competition is lower. Plus, you can take advantage of the low rental prices.
Since fewer people are moving, you have more options when comparing apartments and choosing one.
In addition, because there are fewer people seeking apartments, landlords are generally prepared to negotiate a lower rent to let a new tenant fill the vacancy. With that said, you might be able to get a great price for the next couple of years before you move-out of an apartment.
With the winter season experiencing fewer bookings, it's the perfect time to make your move. The number of people moving is lower this time of year, which means you will have the leverage to negotiate a lower cost of moving.
In the summer, many more people are moving, leading to an increase in the cost of relocation. The demand for relocation is high because of the time of year, so the supply is scarce. This leads to higher prices for those who are looking to move (typical supply and demand).
Pick Your Location Wisely: Prioritize Convenience
When shopping for your first apartment, consider choosing your location strategically. It is a common misconception that a person's apartment is just a place to sleep. In reality, it's an important social space.
The location of your apartment will have a major impact on your finances. For instance, if you live within walking distance of a grocery store, you're being economical. If you live near a mall, you will save time.
The mall is full of little things that make life easier – from bargain-priced clothes to free manicures – and they are always open. There are also big stores, like Costco and Walmart, with grocery sections to buy everything in bulk at discount prices.
Whenever you think of a convenience store, you often picture a small space with one or two registers and limited items for sale. Yet, some people opt to live near these retailers because they save cash on gas.
Negotiate Your Rent if You Want a Good Deal
When you are looking for your new apartment, there are many ways to save cash. This starts the moment you start looking.
If you know what to look for when renting an apartment, you will find the perfect affordable apartment and in a neighborhood that suits your needs.
Negotiating is an important part of any business transaction. With rent, it's doubly important to find out what the other party is willing to concede before signing anything.
When negotiating, make sure you are clear in your demands and be willing to walk away if the situation isn't in your favor. Establish whether or not the security deposit is refundable and other upfront costs are manageable.
The security deposit is often the equivalent of one month's rent, and make sure you are fully aware of how to get the apartment deposit back. Also, consider the additional fee for your pet when budgeting. Be sure to read the apartment pet policy in detail.
When you're at the point when your landlord has given you their "offer," and you're considering giving up and or accepting it, be sure to ask yourself these questions:
●     Is the budget within my reach?
●     Can the landlord agree to lower the rent price?
Long-Term Lease is Often the Cheaper Option
Who doesn't like discounts? For those who are leasing a house, the lease options can present a difficult decision.
Some people prefer to have a short lease, while others would rather have a longer one. The most common options are 1-year and 2-year leases, which typically give you a discount on your rent.
A month-to-month lease is a great option for those who want to move in and out of an apartment quickly. This short-term lease can be a great solution for someone who needs a place to live for less than a year. The downside of the month-to-month lease is that it will cost you more money.
When it comes to renting, there are many factors to consider. You should analyze your living situation by considering whether or not you will be moving soon and how much time you will spend at the property, amongst other things, before picking a lease option.
Breaking a lease agreement, either due to moving or any other reason, can be costly. The landlord will likely charge you for what is left of the lease agreement, including any fees they incur due to your early departure.
Rent With a Roommate and Split the Monthly Bill
Most people prefer to live in a location of their own choosing, but unfortunately space is limited and the cost of living in a desirable area is high. Rent prices in a city are frequently upwards of double that of a suburban area, and we are talking about the same size apartment.
Fortunately, there are a few ways to help you afford a place on your own terms. If you're willing to make a move and look for the perfect apartment, these tips will help you survive living in an expensive city.
One solution is renting with a roommate. When you live with someone else, you can split the rent and utilities equally among yourselves. You will be able to pay rent at a lesser rate as a result of this.
With that being said, living with someone can be both a blessing and a curse. If you find the right person, they will become your best friend in no time and you both will be living comfortably.
However, if you don't find the right person to share your living space with, it could be a recipe for disaster. You need to make sure you are compatible with your roommate.
It may sound silly, but you'll want to consider these things before settling on a roommate:
●     Hygiene Habits
●     Lifestyle Habits
●     Finances
●     Cleanliness Level
Buy Less Household Items: Ditch Impulsive Buying Habits
Cut down your budget by buying less stuff. Sounds pretty simple, right?
Impulse buying is often a big problem for many millennials. Many people cannot resist the urge to purchase an item that catches their eye, so they end up owning too much stuff, even if it's something they don't need.
Millennials are facing the daunting task of saving up for retirement and investments. Without enough savings, they will not reap any of these benefits at all.
With that in mind, a simple fix will be to give up the desire to buy things excessively in order to save a few dollars and invest it wisely so you can maintain a steady net income stream during peak years.
Consider Living in a Smaller Space: No Need for a Larger Space
If you're looking for ways to save money on rent, you may want to opt for a studio apartment instead of a two bedroom apartment. A studio for a first apartment is a great idea because it offers the same amenities as apartments with more room, and for less cost.
Choose a Modern Apartment With Energy-Efficient Appliances
The biggest culprit in monthly bills is the energy utility bills. It is the one bill that we all need to pay, including gas and electricity.
So, how do you keep utility bills low in an apartment? To start, an apartment with energy-efficient appliances will save you more money. A recent study from the Lawrence Berkeley National Laboratory found that a person can save up to $500 a year on their electric bill using energy-saving appliances.
Before you sign the lease on an apartment, make sure to ask the landlord about their apartments' energy-efficiency. This is a crucial piece of information that will impact your monthly rent and utility bills.
If the landlord cannot answer this question or you are not satisfied with their response, keep looking for another place to live.
Adopt Energy Saving Habits to Save More Money
The easiest way to save money is to live in an energy-efficient apartment. While the initial cost might be more expensive, the monthly cost will be much lower.
Once you get your electricity bill down to a reasonable level, it's still not time to get lazy. If you are not taking care of your energy-saving habits, a high electricity bill will always come your way.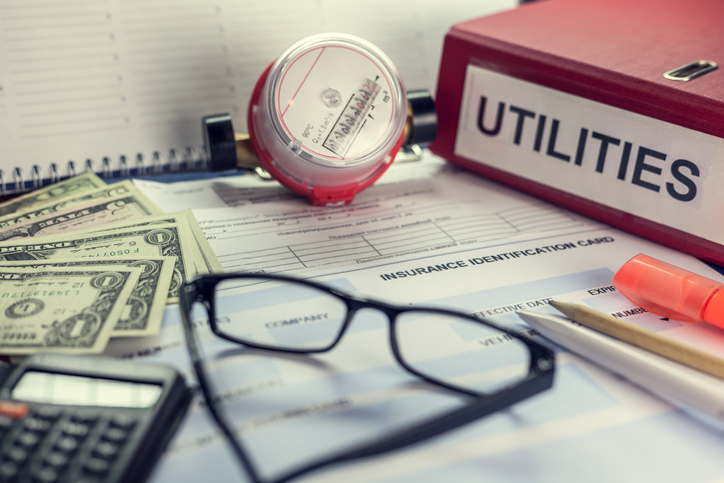 So, how do you save energy in an apartment? To start, energy-saving bulbs are a great investment. Not only will they help you round up more money, but they also have a much longer lifespan than the usual light bulb.
Natural light is also good for saving on your electric bill in your dream home. This way, you can reduce your electricity bill while still having bright light.
Cook at Home Instead of Buying Restaurant Food
It is not uncommon for people to buy breakfast, lunch, and dinner food. This can get expensive when you are paying for the convenience of having someone else prepare your meal.
Cooking your own meal at home can be much more affordable than buying takeout food every day or eating out at restaurants. Additionally, cooking your own meals allows you to control what ingredients go into your food, which can be beneficial if you have dietary restrictions or health goals.
You'll be surprised as to how much money you may save if you start making your own meals at home.
Don't Forget About the Cost of Commuting
The cost of commuting can vary greatly depending on where you live. For example, if you live relatively close to your office, the costs are likely much lower than if you live a significant distance away. This can significantly impact your monthly expenses, along with your overall quality of life.
In addition to lowering your cost of commuting, living near public transit will also save you time. According to the American Public Transportation Association, 66% of Americans drive to work alone, spending, on average, 25 minutes on their commute and $10 on gas.
Bottom line is you will save both time and money if you live within a short distance to your most frequented destinations.
Offer to Work for the Landlord
Renting an apartment often comes with a hefty monthly price tag, but there may be a creative solution for those who know their way around appliances and plumbing.
If you're able to offer repairs to your landlord in exchange for a discount on rent, it could be the perfect side hustle.
Don't be disheartened if you lack a specific skill set; things like mowing the lawn and trimming the hedges are two jobs that require no special skills. All you'll need is a push mower or a hedge trimmer, as well as around an hour of your free time.
If you can offer a service to your landlord, this can lead to discounts in your monthly expenses, which can help you adjust to apartment living.
Pay Off Your Credit Card Debt
One of the most important factors landlords will consider as they're qualifying you for approval is your credit score and debt-to-income ratio.
Your credit score is the numerical representation of your credit history. In contrast, your debt-to-income ratio is the percentage of your monthly income that you spend to pay off monthly debt obligations.
Knowing what credit score you need to rent an apartment is crucial. Early settlement of debts can be an important factor in your ability to qualify for your desired apartment, and the higher the credit score, typically the lower the move-in costs are.
The best way to maintain a high credit score is to pay off debts as soon as possible.
Buy Renters Insurance
No matter if renter's insurance is required or not, buying renter's insurance is among the many ways to save more money.
You never know when disaster will strike, but with renter's insurance you'll be covered for any accidents that happen. From fires to floods, if your apartment building is hit, you won't have to worry about the costs of replacing your things. Renter's insurance is affordable and it only takes a short time to purchase!
In addition, it's important to have renters insurance since it can take up to 10 days for FEMA or insurance companies to reimburse people in the event of a disaster.
Flea Market: You'll Get Cheaper Household Items
Flea markets are a great place to find things, like old furniture, at a discount. People often give away the old stuff that they don't want anymore because they're ready for a change.
Whether it's an office desk, dining table, or bookshelf you're looking for, flea markets can be your one-stop shop if you have a limited budget.
Remember to buy less stuff; only purchase what you need in an effort to round up more money.
Final Thought
It is possible to save money while renting if you are committed.
It's hard to control the urge to buy things we like. We might be tempted to buy something that we don't need and end up spending money on it. With that said, when we think about the benefits of saving our money, it can help us make better decisions with our purchases.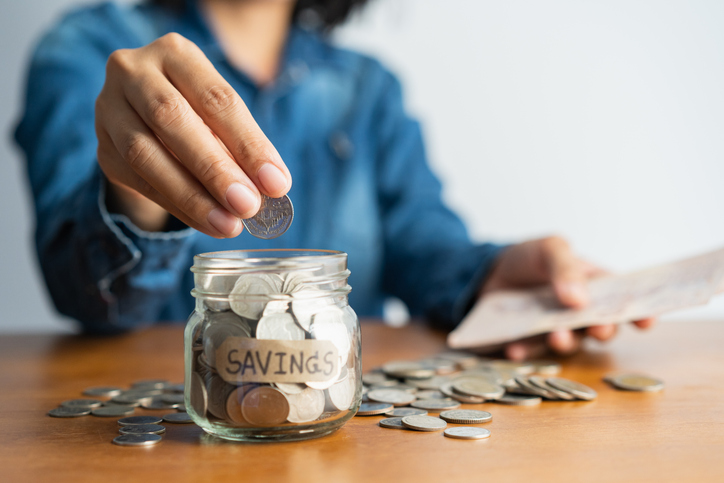 It's not a good idea to empty your bank account only to satisfy your wishes. Create a budget and a list of wants and needs instead. Pay more attention to the needs and less to the wants.
If you want to put a down payment on a house soon, the suggestions above will help you save money while renting an apartment.