Living in an apartment is usually the first step for someone who moves out of their parents' home or wants to settle down in a new place.
Renting a small space is more economical than renting a whole house, and you get a little place to call your own while building up your career and growing your family. It's also relatively easier to find apartments for rent in most developed areas than it is to find a house in a convenient location.
However, apartment living does come with a lot of expenses and unpredictability.  Most major cities in the U.S. are seeing massive increases in their living costs. So, their residents are always looking to save money.
The biggest factors are the monthly rent and the cost of utilities, which is why potential tenants look for apartments with utilities before they sign any kind of lease agreement.
Finding an apartment with utilities included might be a challenge though. So, read on for some tips on how to get there.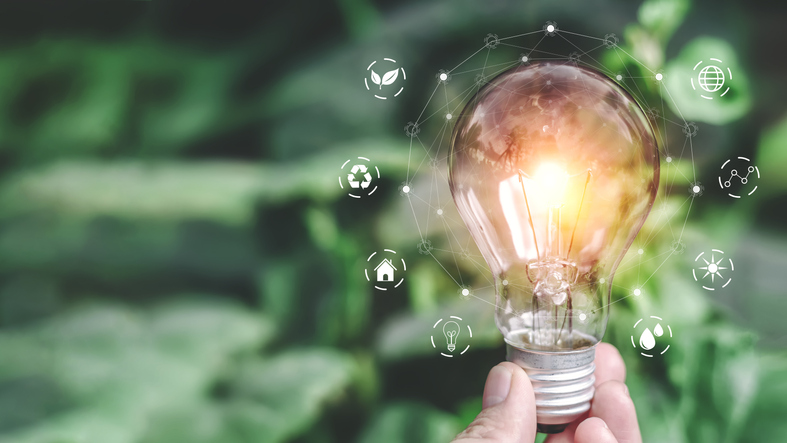 You might have seen a listing for apartments with utilities included in your apartment search at some point. However, when you actually talk to the property manager, things might be very different than expected.
So, is there such a thing as a decent apartment with utilities included in the monthly rent? First of all, let's discuss what such an apartment will entail:
What Do You Get with a Utilities Included Apartment?
With an apartment with utilities included, or an "all bills paid" apartment, the landlord is paying the utilities bills.
When you sign the lease agreement, you agree to pay a lump sum that includes both rent and the utilities. This means that the utilities and utility bills are not in your own name and you are not paying according to usage.
The bills paid here include heat, water, electricity, and sometimes trash services as well. Your lease might vary from someone else's, though. So, make sure that the terms "utilities included apartment," "apartment with utilities included," or "bills paid apartment" will actually include all the utility costs.
In places with cold climates, for example, an apartment with utilities included would definitely include heating costs. When you go to a warmer climate, though, "utilities included" may not include that particular aspect.
How to Find Apartments with Utilities Included
So, how do you go about locating an apartment with utilities included according to your needs and requirements?
When you do check out the listings of apartments for rent, all bills paid apartments might not be very common. It depends on where you're located.
1. Put a Filter on Your Apartment Search
There are now several websites that let you perform a search to locate the best apartments for rent.
Like any other search engine, these websites also allow you to narrow down or filter the results according to location, price range, nearby amenities, etc. It stands to reason that such platforms will also let you search for utilities included apartments.
The first step here is to learn how to make use of these custom filters to get the results you're looking for. The filter labelled "utilities included" is the one you want in most cases. The terminology might be different for different platforms, but the option will probably be there for most of them. This way, you can review any decent options in the area of your choice without being distracted by other offerings.
An online search will also give you information about the smaller kind of apartment complexes. Such complexes may not have websites of their own, but they're available on the generic websites that list rentals.
For the larger complexes, you can probably perform a filtered search and get the number of utilities included apartments they have vacants at the moment.
2. Make Sure Your Required Utilities are in the Agreement
When you do find a likely apartment listing in your search, don't start calling the top movers just yet. The usual deal is that the landlord will include the total cost of utilities in the monthly rent.
The essentials may vary, so make a list and check off the utilities that are essential for your day-to-day living. These may include the following:
●       Natural Gas
●       Heating
●       Air Conditioning
●       Cable Services
●      Internet
●      Trash Pick-Up Services
●      Recycling
●       Electricity
●       Water
●       Telephone
●       HOA (Homeowner Association) Fees for Condo Renters
3. Ponder the Pros and Cons
Renting any place, even a utilities included apartment, is a big step. Most leases last for at least a year, so you're getting yourself into a significant commitment. Make sure that you know the ups and downs of renting any utilities included apartments.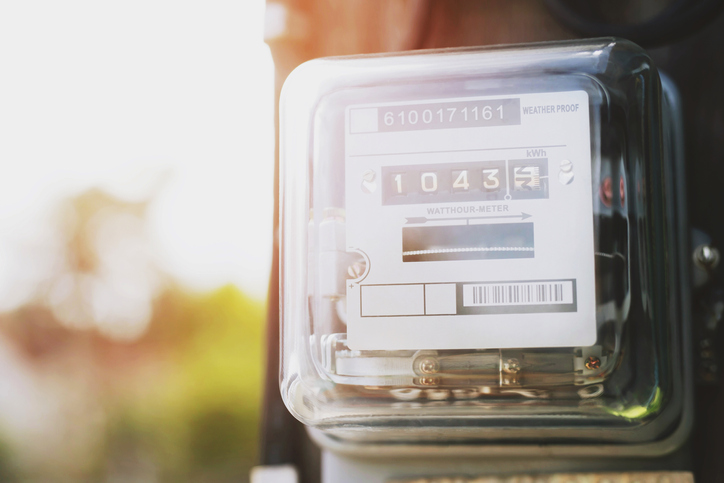 The deal will be profitable for the landlord, but will it be beneficial for you, and any dependent who will be living there as well?
Let's have a quick glance at the various pros and cons that you should consider before getting tempted by the "bills paid" clause:
Pros of renting an utilities included apartment
Dealing with utility fees can be draining on your pocket; just paying a lump sum can save you a lot of money
The renting experience becomes much smoother, with less hassle and possibly reduced paperwork
You and your family or friends can use the utilities without worrying about driving up the bill
The unpredictability of paying utility fees is taken out of the equation
You can plan better for the future
Renters can set up an automatic payment form their bank account and have peace of mind
No risk of damaging your credit score
Higher comfort in daily living; you can turn off the air conditioning or turn up the thermostat to whatever it takes to make everyone comfortable
Cons of renting an utilities included apartment
Utilities included apartments are usually more costly than the ones where you have to pay the utility bills separately
Apartments for rent with the utilities included can be so pricey that the benefit to renters isn't apparent in any way
Landlords might insist in taking away your control of the thermostat, set it at a certain position, and put this condition in the lease
Renters will not be building up their credit score, even though they do technically pay for utilities every single month; this could cause potential problems while renting
Landlords may also insist that the utility costs are only covered up to a certain point; this means that the tenant will have to pay from their own pocket if a certain utility bill is extremely high
Maintenance costs might still be the responsibility of the tenant
When you have that "all bills paid" mindset, you and your family will probably be enjoying free reign over the utilities; however liberating that might sound, such practices ultimately lead to wasteful habits that aren't good for children or adults
A bills paid apartment might spoil your routine and habits for any other accommodation in the future; paying the cost of utilities when you have your own home is likely to cut deeper this way
4. Check Out the Paper
A local newspaper will probably list all the utility included apartments in the area. You can grab a paper from a nearby store if there's no delivery at your current abode.
Such a practice can be especially helpful when you are in an area that has several smaller apartment complexes. The property manager or owners of such buildings may not be advertising their vacancies on online platforms. In such cases, the newspaper is your best bet.
A local paper might even snag you some discounted rates. Certain companies even offer coupons in print media that are not available anywhere else.
5. Contact a Real Estate Company Directly
If online or newspaper searches don't cut it, the next step should be to get in touch with the major management companies in your intended area.
See if you can get hold of some phone numbers and place a direct call to the agents. The people there should be able to let you know whether there are any suitable apartments for rent, with utilities included or not.
This simple step can save you money, time, and energy. You won't have to pay for gas or any fare to visit various listings. Besides, you'll likely get an honest answer without any hedging or double-meaning words that advertisements might hold.
The Takeaway
When you're looking to save money or just don't want the hassle of paying utility costs, renting a place with the utilities included is quite a satisfying step.
You can use electricity, water, and whatever else is included without the fear of your bills going sky-high each month. Plus, there may also be some extra amenities, such as cable television or air conditioning, that you wouldn't have been able to afford otherwise.
If you're ready to rent a great apartment, start by checking out the top 3 bedroom apartments in Farmington Hills, Michigan.