Farmington Hills, MI is a city located in Oakland County. It's a moderately-sized place, with some prime real estate properties available. While the majority of the 80,000 population is Caucasian, a large minority is also African and Asian-American. Overall, this city is an excellent place to settle down and raise a family.
Of course, before you make the decision to move to any place, there are a lot of factors to consider. The cost of living in Farmington Hills, MI, rental prices, housing prices, and finding real estate agents in Farmington Hills, MI with real estate licenses should be on your list. However, at times the real deal of a place like Farmington Hills is realized in the little things.
What You Should Know Before Moving to Farmington Hills
You might be planning a move to or within the state of Michigan, and Farmington Hills is certainly one of the best places to go for, but what about the ins and outs of daily life there? What does the area have to offer for families, students, and other demographics?
The residents of Farmington Hills are mostly satisfied with their peaceful, close–knit lifestyle. If you would like to be one of them, there are probably some things you should know about Farmington Hills beforehand.
Farmington Hills, MI
If Farmington Hills is on the charts for any future moves, here are just a few things that every resident of the city knows to be true. This information might help you blend in better and make the most of the area without having to discover everything on your own:
1. The Holocaust Memorial Center is a Must-Visit
The Holocaust Memorial Center Zekelman Family Campus is a huge museum located at 28123 Orchard Lake Road, Farmington Hills, MI. It spans a whopping 55,000 square feet and was built with the aim of educating the public about this phase in history. It's actually the only Holocaust museum in Michigan for now. It is an essential element in the study of humanities for the whole state.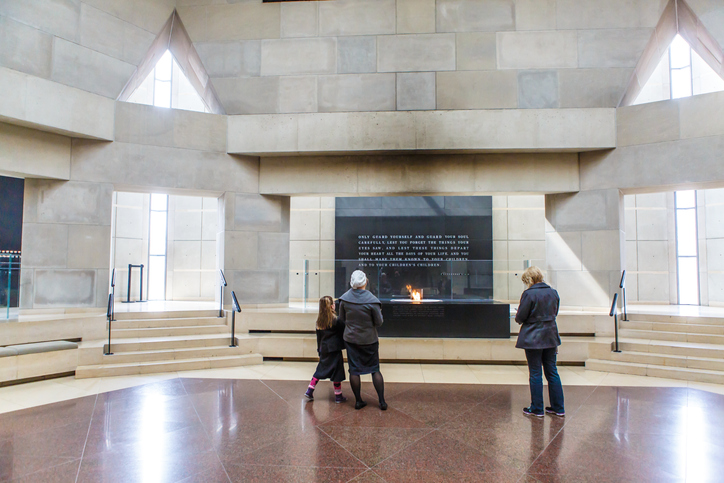 The museum boasts around 100,000 visitors per year, providing a potentially life-changing experience for them all. The exhibits include text panels, videos, photographs, artifacts, and a whole lot more. Ultimately, the message is that we should all respect the rights of others and stand up for them in order to prevent any sort of discrimination. There are also paintings, films, and sculptures on display, since art is one of the most important mediums for expressing the effects of such a tragedy.
How to Fully Enjoy this Museum
If you do go to the Holocaust Memorial Center, make sure to take your time and really experience everything it has to offer. The reviews about the place are worth a look as well; most of them emphasize how important it is to take at least a few hours out of your day for this place.
The reviews inform us that the staff is friendly, there's usually a temporary exhibit on display, and that the entry fee is a reasonable amount. Needless to say, this museum is also a great place for school field trips; if you have a school-going child, this museum might be reason enough to call the best movers in Farmington Hills and call this city your new home!
2. It's a Haven for Nature Lovers
Farmington Hills has a lot of attractions to offer, but it's an especially suitable place for those who love nature and the outdoors. If the thought of walking and hiking trails, greenery, and beautiful ponds sounds amazing to you, Farmington Hills is probably going to be on your wish list of places to live.

Make Sure to Visit Heritage Park
The best example of what Farmington Hills has to offer to nature lovers is Heritage Park, but it definitely isn't the only park around. This park is the perfect option for all kinds of people, which is probably why it's always a little crowded. If you don't mind sharing the outdoors with other people, this is a great place for family picnics, refreshing strolls, feeding the ducks in the pond, and visiting the kids' playground.
For those who just want to sit and relax for a bit, there are plenty of benches for this purpose. If you're feeling a little more active, check out the day camp, picnic spots, and hiking trails with plenty of birds to observe along the way! Most of these offerings are free of cost, so this park is definitely a brilliant option for families and large groups.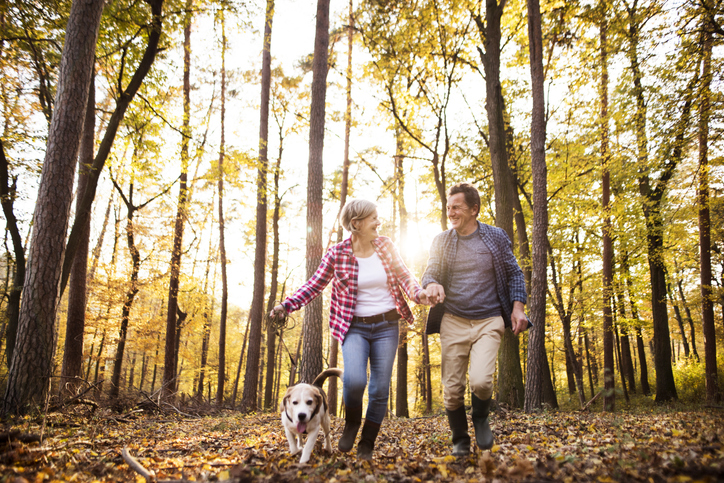 The Jewel of Farmington Hills
Some people even go so far as to call Heritage Park the Jewel of Farmington Hills. This is a well–deserved title since the park is also one of the hubs of the local community. In addition to walking trails and playgrounds, there are also summer concerts and several family–oriented events here every year. 
If you don't like crowds, the hiking and walking trails can certainly take you into more peaceful areas. The location of Farmington Hills, Michigan is so versatile that you can feel like you're in the middle of nowhere even when in the city.
There are several other Farmington Hills parks for park lovers in Farmington Hills, and the Woodland Hills Nature Park is one of them. Memorial Park is another great choice.
3. You Get a Sense of Safety
Whether it's walking in the park or visiting the recently renovated downtown, Farmington Hills is definitely one city where you have some peace of mind. The violent crime rate here is just 114 out of 100,000, making it significantly lower than the national average of the whole country. In a nutshell, you'll be a lot safer in this city than most other places within the U.S.
Since the crime rates are so low, there's also a good chance that the homes here will appreciate a lot in value over time. When you want to identify prospective properties consumers may prefer, having a Farmington Hills home is a logical investment.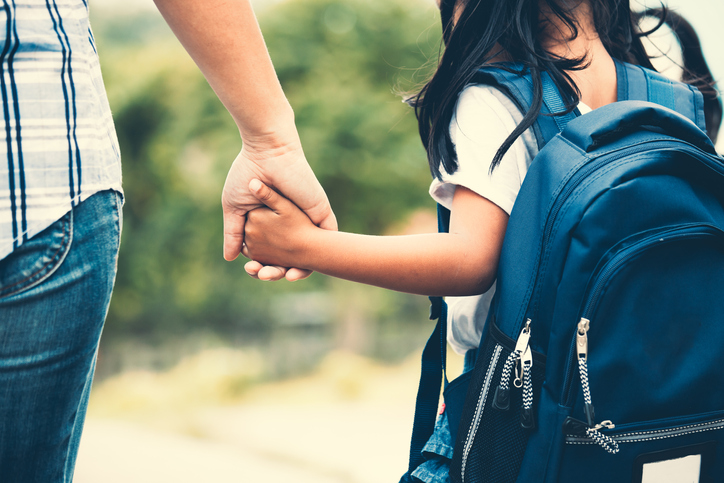 If you're wondering whether Farmington Hills, MI is a safe place to live, all you have to do is look at the statistics online and ask its current residents. The livability scores of the city are very positive, which means that any resident of Farmington Hills will be sure to have a peaceful, safe, and enjoyable life.
4. The Real Estate is a Lucrative Option
Investing in Farmington Hills real estate is very likely to be a win. We've already mentioned how the low crime rates in the city will increase the value of its properties, this isn't enough, though. There are a myriad of options if you want to visit several places where you can go to get one of the best real estate homes in the city.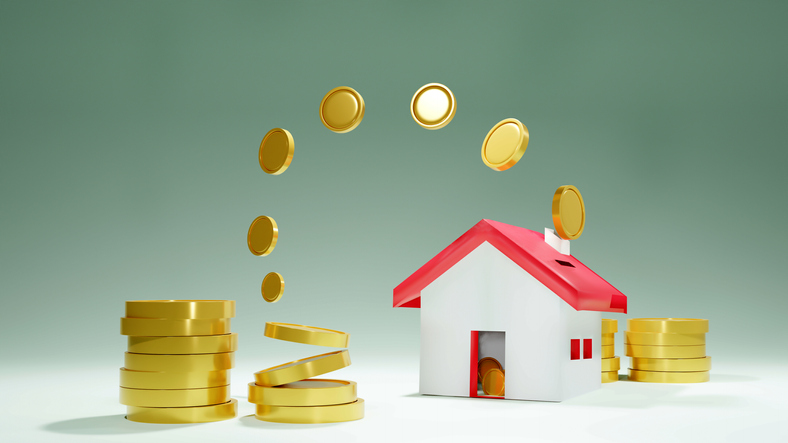 Best Choices for Realtors in Farmington Hills
The local MLS brokerage is one of the most obvious choices, but you also have the option of visiting Nest Real Estate, KW Showcase Realty, and Strathmore Realty, among many other realtors. The range of choice means that you can ask around, compare prices, and eventually settle on the best purchase accordingly.
Even if your Farmington Hills home is your only asset, keep in mind that it will be a quality one and very valuable.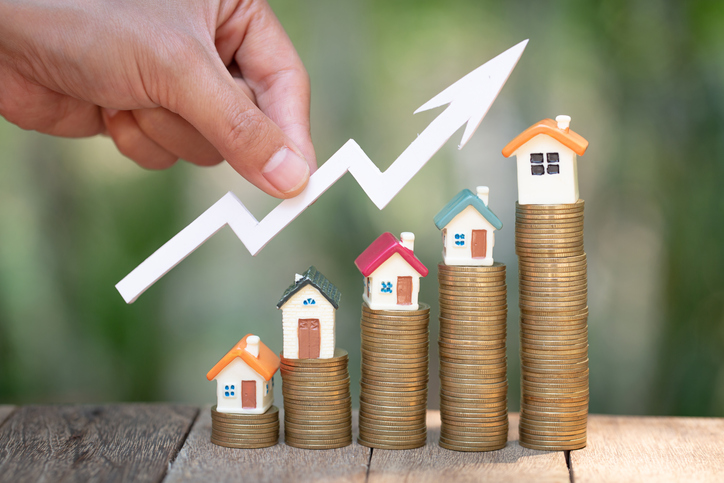 Renting in Farmington Hills
On the other hand, if you plan on renting in Farmington Hills, make sure to plan ahead for the monthly rent. This rent will probably be the largest expense you incur in Farmington Hills. The housing in his city is quite a bit higher than the U.S. national average, and even that of Michigan. 
The daily cost of life will also be fairly high, but you also get a lot of perks in exchange for that! For more advice and guidance, check out the top real estate agents in Farmington Hills, MI now. Botsford Place Terrace Apartments is also an excellent complex to consider, if apartments are what you are seeking.
5. Parks aren't the Only Way to Relax
Undeniably, Farmington Hills may not be the largest city, but it has a lot of modern amenities for its residents to enjoy. While there are parks everywhere, there are also a lot of places where you can go to get pampered and spoiled.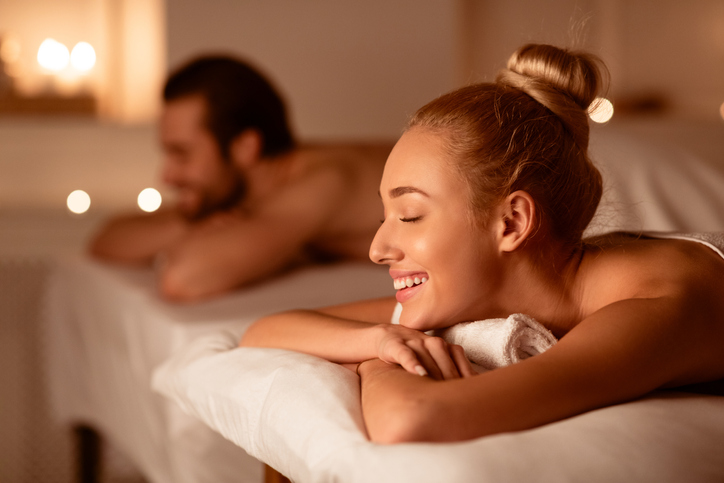 Unwinding comes in all forms and types, so don't worry about the relaxation options when you're in Farmington Hills! You can visit the International Therapeutic Massage Center, the True Rest Float Spa, and Tamara Spa for a well-deserved day of facials, massages, and beauty treatments.
Try the Flotation Therapy 
Sapphire Springs Float Spa is perhaps one of the most highly recommended options in Farmington Hills. Here, you can try out the flotation therapy, which is also called hydrotherapy. This treatment has a lot of excellent benefits, including stress alleviation, anxiety reduction, pain relief, better mental well–being, more flexibility, and detoxification.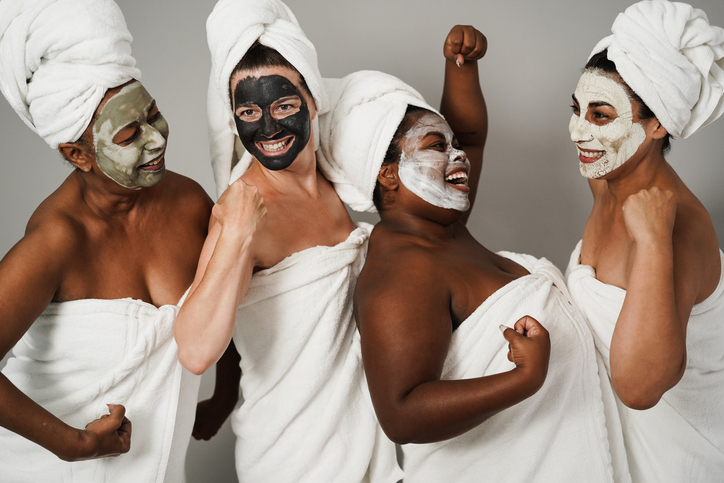 When you're floating at Sapphire Springs, your body enters a completely relaxing dream–like awareness. You're in a tank that's full of Epsom salt and warm water, all working together to block any external stimulants. The sessions here help to clear your mind, wash away your stress, and relax those tensed muscles. There's also clinical research to back up this therapy, so do try out this natural approach when you're in Farmington Hills.
6. You Can Easily Lead an Active Lifestyle
Whether you are living in the city or the suburbs, it can be all too easy to fall into a sedentary way of life. We have entertainment at our fingertips, can order in whatever food we like, and can even work from home to earn a living.
With that said, an unhealthy idle life is also the result of not having enough opportunities to stay active. In a big city, there may not be enough parks or safe streets to walk in, and you may have to travel far in order to even get close to the gym! In the suburbs, there might be no incentive to go outside, with a lack of interesting options making you stay at home more often than not.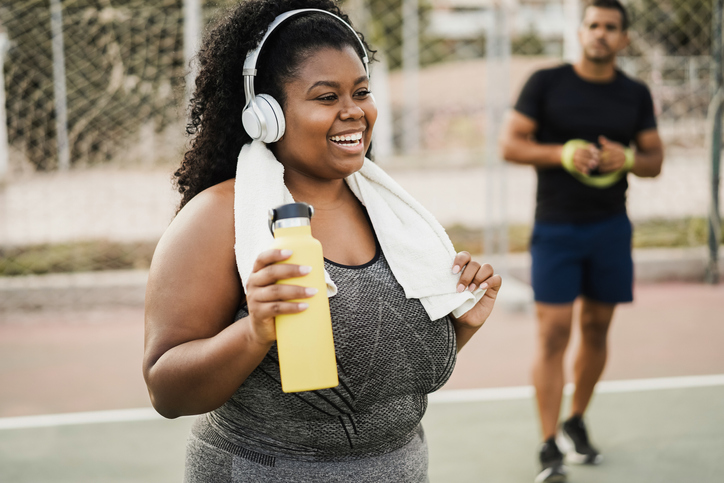 In the city of Farmington Hills, there's a nice balance that gives you the best of both worlds. Since it's a small city, you can probably find a park within walking distance of your home (or at least with an easy commute). 
The Golfing Options in Farmington Hills
One of the most fun ways to stay active for a long time is to play a good game of golf. If you're a golfing enthusiast, make sure to check out the Farmington Hills Golf Club for all sorts of packages and tournament options. There's also the Copper Creek Golf Course and Glen Oaks Golf Course. That's how golfers can keep up with their game without having to travel long distances.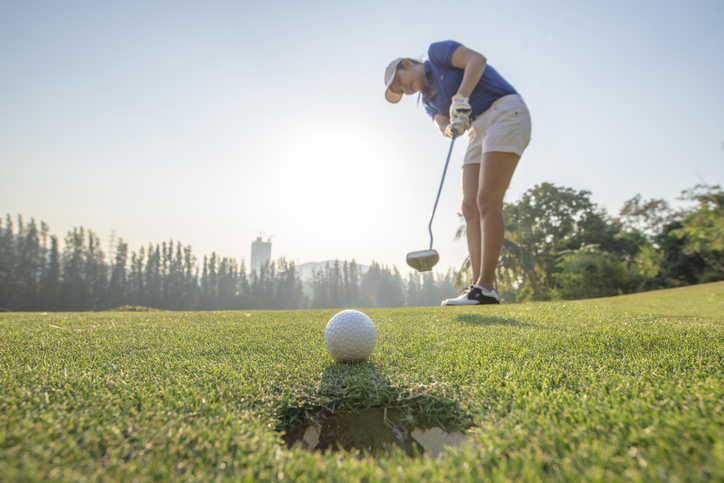 Other Activity Options in the City
If you're not a golfer and want some activity other than going to parks, you still have some great options. For skating enthusiasts, there's the Riley Skate Park to consider. There's a bowling alley and entertainment center with the name of "Perfect Game," too.
If you're looking to party, however, this might be one aspect where Farmington Hills falls short. There are some activities in the downtown area, but you may have to go to Detroit (which isn't very far off) for one of those big-city exciting times.
The Takeaway
If you're looking for a safe, peaceful, and family-friendly place to settle down in, Farmington Hills is definitely one of the best choices out there. It has some amazing attractions, along with a lot of realtors to help you out in finding a new place.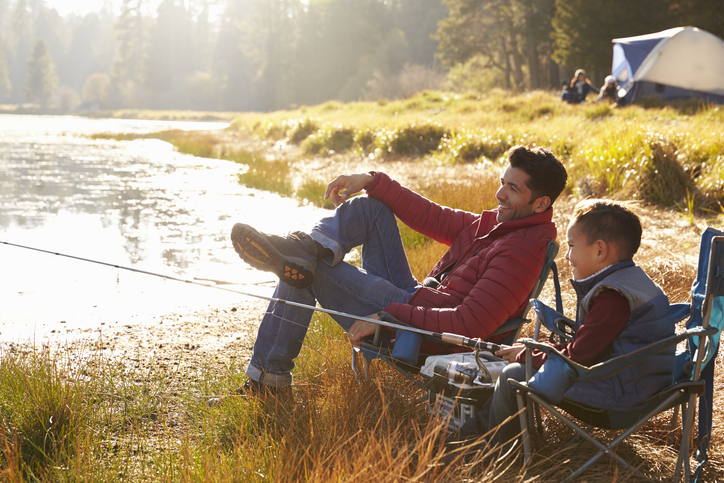 Of course, we can't really say whether this city in Michigan, Farmington Hills, is the most suitable place for your needs and plans for the future. Perhaps, a visit to the city of Farmington Hills, MI will be the best way to see if it's a good fit for you and your family.
It's true that Farmington Hills consistently ranks among the best places to live in Michigan, so why not come and see for yourself? If you're not ready to make any commitments yet, compare the apartments versus AirBnb options in Farmington Hills and plan a visit today!