It is natural not to feel at home in an apartment that does not have personality or finishes and details that fit your style.
With that said, there are approaches you can employ in your apartment to make it feel like home.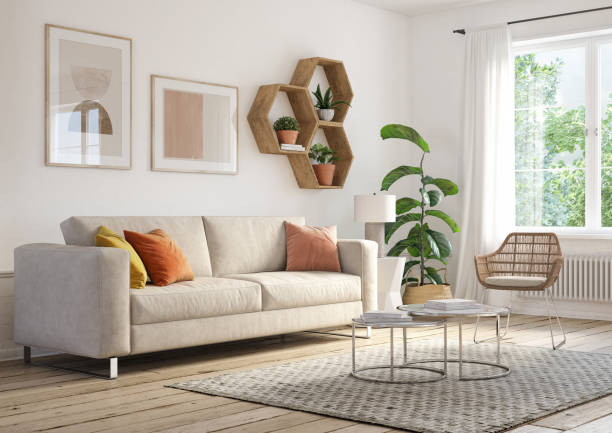 For instance, you can clean the apartment and buy comfortable furniture that fits your way of living.
Here, we look at how to make your apartment feel like home.
How to Make Your Apartment Feel Like Home
There are several approaches to making your apartment feel like home, as outlined here:
Always Keep Your Apartment Clean
Staying in a dirty apartment is likely to make your apartment feel boring.
Even before you think of how to decorate your apartment, it would help to make cleaning your apartment the priority. Here, you need to find some rags, get disinfectants, and start scrubbing away any dirt.
Below are tips to follow while cleaning your home:
You Must Do Away with Clutter
The main thing restricting people from cleaning their apartment is that they do not know where to start. If you want to clean your apartment successfully, then you need to hit the clutter first.
Want to know how to declutter your apartment? Start with things that have a place in your apartment, but have formed piles on the countertops and floors throughout.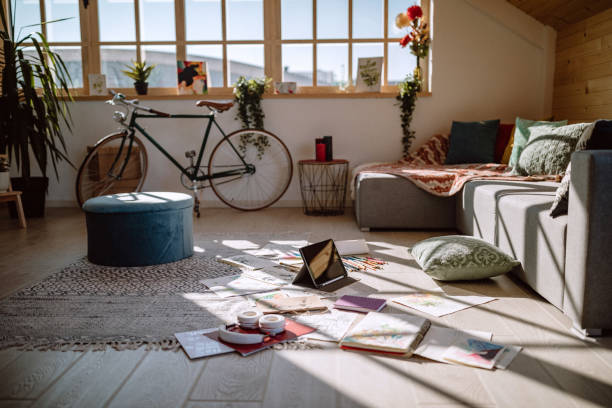 If you start by cleaning up clutter and putting everything where it belongs, you will be at ease and feel you have taken a major step towards cleaning. Decluttering makes it easier to vacuum and deep clean later, ultimately being a major factor on how to minimize dust in your apartment.
Clean the Dishes and Put Them Away
After decluttering everything, it is now time to focus on your kitchen.
You should start with the dishes that have been left in the sink. Unload the dishwasher, put the dishes away, and leave the countertop and sink clear.
This way, when you want to spray down your counter or clean the kitchen later, you will not have bowls and plates getting in your way.
Many people are tempted time and time again to leave their dishes, even for days, without attending to them. Trust us, you will feel more relaxed if you attend to all dishes before moving to the next phase.
Manage a Garbage Sweep
This is now the time to utilize your garbage bags.
You should sweep through your home and empty any garbage cans, while at the same time picking up loose trash on the floor. Even if the bins are not full yet, emptying everything helps you start on a clean slate.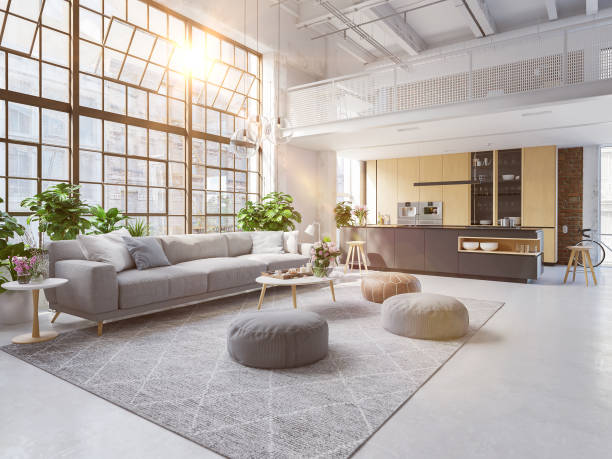 Always place the garbage bins back in the apartment where they are easily accessible by everyone.
Gather Laundry
Gathering the laundry is the last decluttering phase before you move to the spray-and-wipe/germ-fighting phase.
Even though nobody likes to do the laundry, you should try to clean up everything while you are in the all-out cleaning mode.
Collect everything in the apartment that you think is dirty and throw in a load. You can proceed to other cleaning actions while your load is in your washer or dryer. To find apartments with laundry, do searches online like 'apartments near me with laundry.'
Embrace All-Purpose Cleaner
After you have cleaned up the trash, scrubbed your dishes to perfection, done the laundry, and decluttered everything in your house, it is now time to move to the next phase.
There are multiple cleaning brands available, including all-natural options. With that said, what you need is an all-purpose cleaner that is not specific to any room. You need something you can apply on the baseboards, in the bathrooms, on the top of the stove, on the countertops, and anywhere else you wish.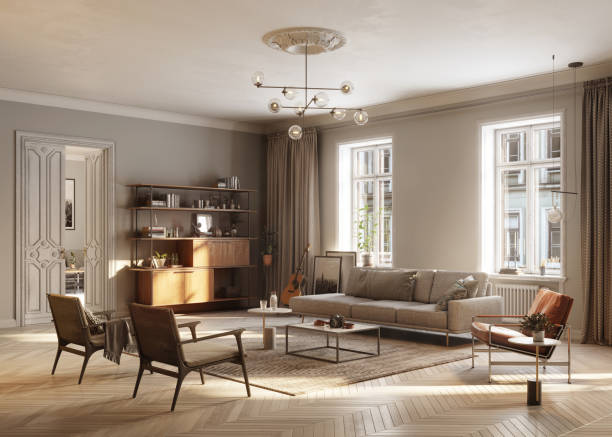 An all-purpose cleaner will save you money and time. For specific tasks, like cleaning the toilets, you can go for a dedicated cleaner.
Clean Bathrooms and Kitchens First
Here, we recommend that you begin with cleaning the bathrooms. This is because bathrooms are the least pleasant parts to clean in your apartment, and it will feel relieving to have them done before moving to something else.
With that in mind, we will also recommend that you start with the toilet in your bathroom. Clean the toilet, then proceed to the floor, shower/bath, and finally the mirrors and countertops.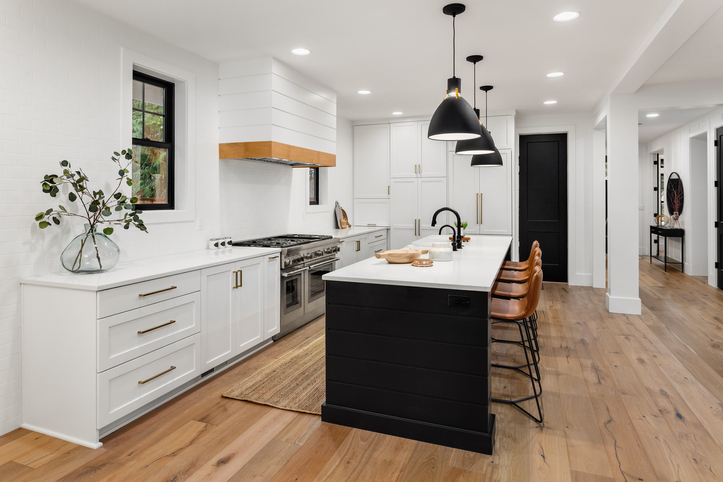 After you are done with your bathroom, you can head to your kitchen. Clean the sink, wipe down your countertops, and scrub all the stuck particles from the last cooking.
Time for Some Dusting
Here, you can employ paper towels or an actual feather duster. Remember to hit above doors, in-between blinds, over cabinets, and tops of baseboards.
There is no need to apply a dusting spray at this point. A thorough wipe, using a cloth of your choice, can do the trick. However, if it had been months before you cleaned last, you can use a spray to give you a little extra firepower.
You need to dust before you vacuum since much of the swept-off dust will end up on your floor.
Vacuum Your Unit
Your vacuum can be very helpful, especially if it has certain attachments like a brush-end.
Such extensions can assist you in gathering dust, accessing small spaces, and vacuuming little crannies and nooks around the apartment.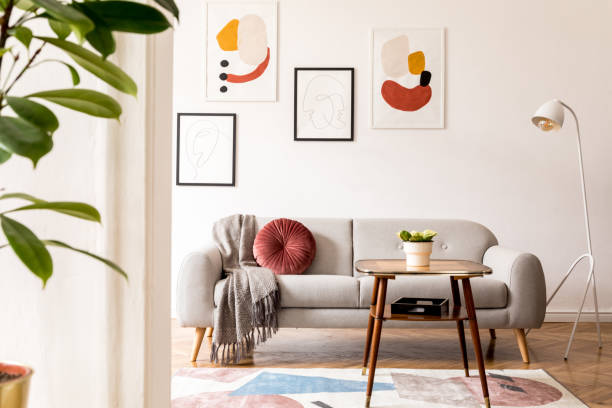 Before beginning, you need to ensure that the vacuum bag is empty. If the bag is full, you will just be moving the dust from one place to another.
Make Your Cleaning Exercise Fun
Cleaning can become a fun experience if you allow it to be. For instance, it would help to have your favorite songs on as you do the chores.
Look for any possible way of motivating yourself to go through the cleaning exercise, whether it is by having friends around or listening to your favorite songs.
Clean as You Go
We recommend that you clean everything in your house progressively through the week. This will prevent you from getting stuck with huge cleaning projects all day.
For instance, you can decide to wipe your sink at least every evening before you go to sleep. Once in a while, vacuum the carpet in your living room.
You should make cleaning your apartment your responsibility.
Decorate the Walls
In most apartments, there is a restriction to decorate or paint the walls. Otherwise, you might risk losing your security deposit (learn all about Michigan security deposit law here).
Even with such restrictions, there are still ways to decorate walls by hanging art and applying removable wallpaper without losing your security deposit.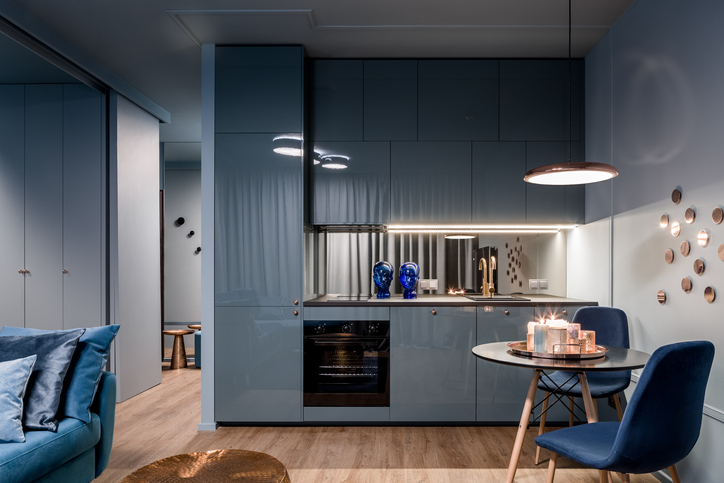 Here, you need to focus on tapestries, fabric, and removable peel-and-stick wall decor. You can hang up cute decorations with monkey hooks and poster putty. These are all viable options of hanging pictures without leaving any trace.
Even though you might run into wear and tear on the walls, you can limit the damage by going for large framed art and mirrors that you can lean against your wall rather than hanging them with big nails.
Since you are renting an apartment vs. buying a condo, you need to exercise care while hanging up art or moving furniture in an effort to protect the floors and walls. If you do this, you will have the fun decor in your apartment without losing your security deposit.
Plan Your Home Lighting Well
Lighting is an under-appreciated, but important element that can make your apartment feel like home again. The perfect light will turn your boring space into a cozy one.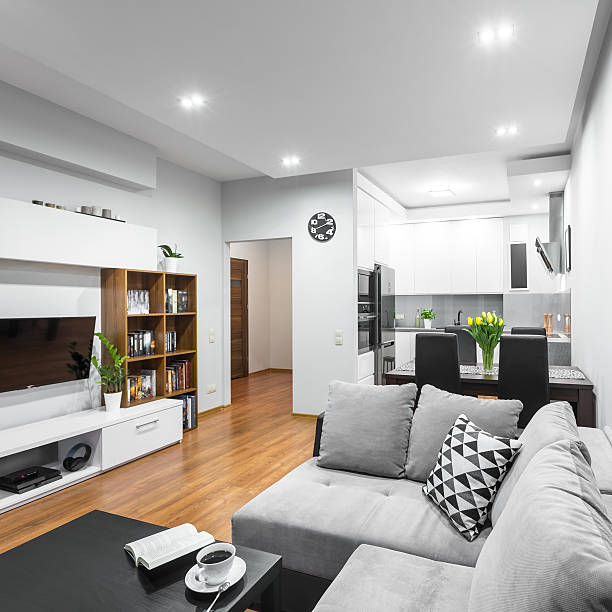 Below are tips for employing lighting to make your new space feels like home:
Use Multiple Lights
Interior designers agree that every apartment room should have at least three lighting sources to enable you to create zones.
Each of the three should be decorative lighting or task lighting since they create pools of illumination. However, the ceiling light that you find in the apartment will not count in this case.
There is an option of adding a lamp on the side table to make reading at night easy. You can also have a lamp decorated with string lights and place a standing lamp in the corner.
It would also help to look for fluorescent bulbs that emit warm and gentle light, however the bulbs should be energy-efficient.
Enhance Natural Light in Your Apartment
Here, you can employ sheer curtains since they offer you privacy without sacrificing natural light. You can even maximize the natural light by hanging mirrors across from the windows.
The mirrors will add depth to the apartment and reflect light to brighten up your apartment space.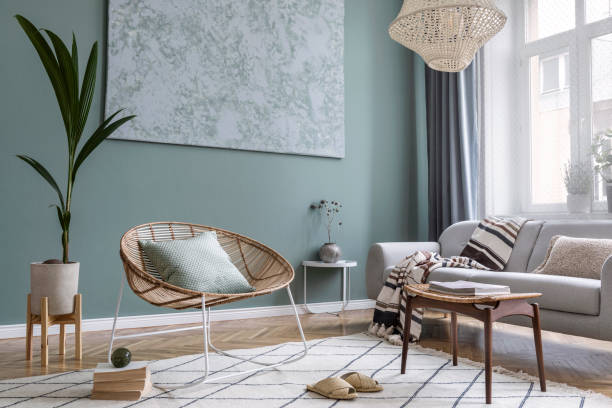 If your home requires window treatments, you can employ mini blinds to control lighting as well.
Try Using Sconces and Lamps
If your apartment has limited space, you can use table lamps to supplement the overhead lighting. You can also opt to use slender floor lamps, which light up your space without taking up a lot of square footage.
Some of the available options are designed with shelves that you can use for decorating with pictures.
Position Your Functional Light Appropriately
Task lighting is critical to help you focus.
Installing additional lighting to turn on while you are chopping vegetables or washing dishes in your kitchen can make things smoother for you. A desk lamp can provide the light you need to finish your work, regardless of the time of the day.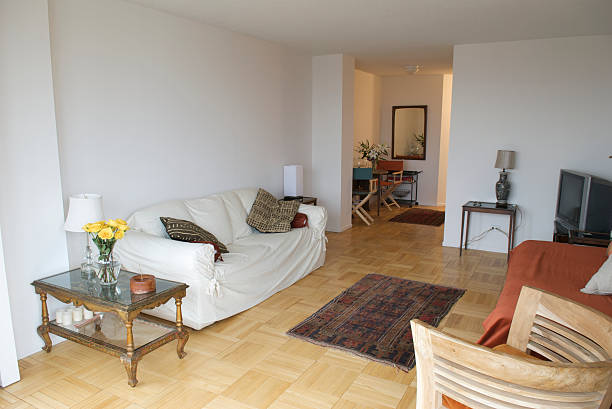 With this being said, you should be able to turn your functional light on and off with ease. Otherwise, it might make it hard for you to socialize or relax.
Consider Painting Your Walls
Different types of paint and colors interact with light differently. For instance, the white paint will reflect all the light, while black paint will absorb the light. Applying glossy finishes will reflect more light, too.
You need to select a lighter color for your room to have a more open rental feel. Even if you just paint one wall, like an accent wall, you will notice a difference.
Appliances and Furniture
When your space is premium, you should only go for furniture and appliances that perform "double-duty."
Crowding your home with furniture and appliances will make your space feel less comfortable.
Double-duty furniture includes tables that you can fold and push against the wall, futons transitioning from couch to bed, and ottomans with built-in storage.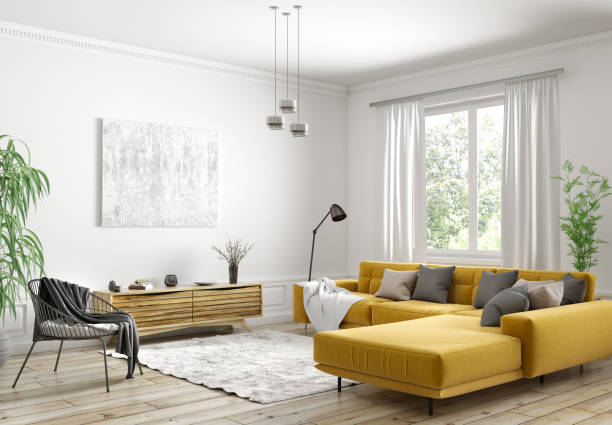 Consider the practical implications before you buy, and only go for what you need.
While seating and chairs are tough to arrange in a small space, there is an option of maximizing your limited seating with benches, a coffee table, end tables, and other sitting-friendly pieces.
When the kitchen space is at a premium, the kitchen appliances must do more. You need to avoid hard-to-store and bulky appliances that are good only for a single task and, instead, go for simple appliances that serve multiple functions. For instance, you can buy a countertop grill that also functions as a sandwich press.
Remember that the key to apartment decoration on a budget is identifying functional furniture and appliances at an affordable rate. See how to maximize space in an apartment for more details.
It is Now Time to Please Your Nose
If you have just moved into a new space, you might find it hard to put artwork or pictures on the walls immediately. However, you can keep yourself comfortable by introducing your favorite smell into the apartment.
It is a proven fact that people remember scents more than other senses. It would, therefore, be critical to have the right scent in your new space.
Here, you can set up some air fresheners, burn some candles, or set up plants that emit a good odor, to your liking of course.
Unpack Your Belongings One Room at a Time
If things in your apartment are disorderly, there is no way you will feel at home. It would, therefore, help to start unpacking them one room at a time, starting with the bedroom.
Ensure that you set up your bed with your favorite sheets and put the throw pillows in the right places.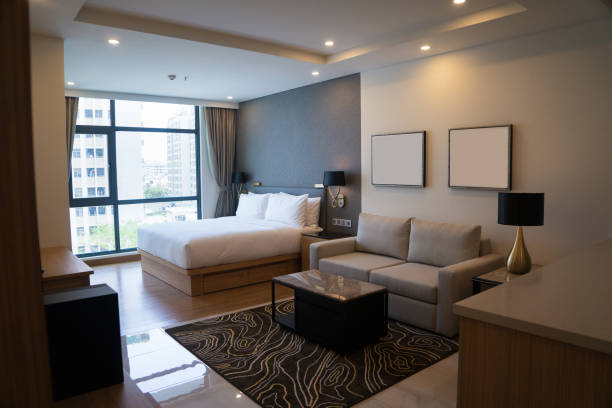 You can also add a reading lamp, night table, photographs, and books. Make your home the best place to retreat when you are overwhelmed with work and everything.
Make the bedroom a place to rest, and nothing more. It should only have additions that are helpful in the bedroom, including throw pillows.
Always Display Sentimental Personal Items
After you have the right lighting situation and walls painted, you can move on to tchotchkes. These are little things that will make the space feel like yours.
A painting hanging in your grandma's house, area rugs that you have always ignored, the throw blanket that your mom knitted, and the mirror you collected from a study abroad trip are all examples of decorations that may have a sentimental value.
Be sure to put any sentimental item on display immediately.
Prepare Your Meals
While settling in a new apartment, you should consider your kitchen a top priority.
Apart from unpacking and arranging everything in its rightful place in the kitchen, you also need to buy critical kitchenware, such as a coffee maker, plates, and flasks.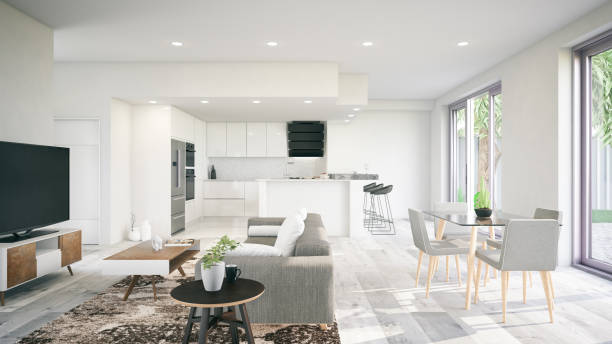 You will feel emotionally connected to your home when you prepare your meals in your apartment space.
Get Some Privacy in Your Apartment
Do not leave your windows bare for long. You should buy the best curtains on the market.
Curtains are reputable for tying the fun decor together and making the space feel done.
Cover any space that can expose you to the outside world, including the doors. Just some curtain rods and pieces will make all the difference.
Remove Any Extra Junk from Your Apartment
When first moving in, your apartment is likely to have paint, office supplies, and boxes lying around for some time. You should make the necessary effort to remove and dispose of these junks.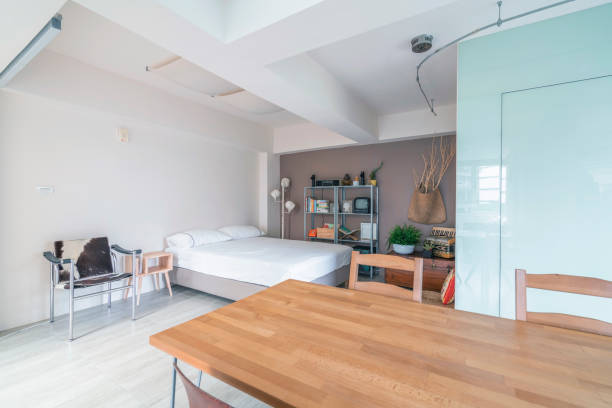 Keeping junks away gives enough room and space to accommodate things that show off your personality.
Frame Your Family
Put your family photos in frames and hang them on the walls. This will make you feel emotionally connected to your home.
You can even stick some pictures on the fridge or even pop several frames on the bookshelf. For more photo ideas, we recommend researching Kim Cornelison photography.
Throw Yourself a Party
Apart from cooking your meals, you can also feel at home by throwing yourself a party in your apartment. This involves fun things like inviting friends over for drinks and getting to enjoy quality time with them.
Even better, you can invite them for pizza to get them to help you perform an easy task, such as painting.
Selecting the Best Apartment with Features that Meet Your Needs
Finally, the best way to make an apartment feel like home is to select the best unit in the first place. Always rent an apartment that meets your needs and requirements.
Below are things to consider on what to look for when renting an apartment that makes you feel at home:
Does the Apartment Allow You to Keep Your Favorite Pets?
If you are a pet lover, you will feel more at home if you settle in an apartment that allows you to keep a pet. Just be sure you learn how to pet-proof an apartment.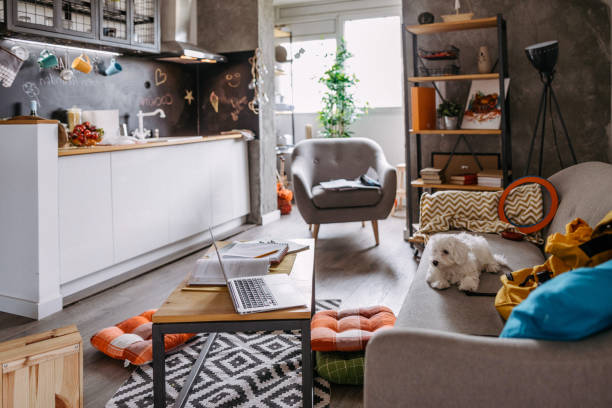 Find out the breeds of dogs or other pets that are allowed on the property by reviewing the apartment pet policy. Many property managers prohibit aggressive dog breeds.
Is Smoking Legalized in the New Apartment?
If you smoke, you would want to know whether or not you will be allowed to smoke.
If the apartment does not allow smoking, but you want to settle there, you can consider how close the nearest smoking zone is.
Most home lease contracts stipulate the property's smoking policy.
The New Apartment Location
The location of the unit is a very important consideration. It should be closer to the places you regularly visit, including schools, shopping malls, and/or work.
In short, you need to choose an apartment that fits your lifestyle.
What Utilities are Included?
Some apartments come with full utility coverage. However, you should also understand that this typically includes a rise in monthly rent.
If you are willing to pay more for added utilities, then you are good to go. Learn how to find apartments with utilities included here.
You can also select a unit without included utilities to save the cost you spend on rent, if you so choose.
Apartment Amenities
Some apartments have community amenities, such as clubhouses, hot tubs, exercise rooms, or laundry facilities. However, they might come at an extra cost in rent.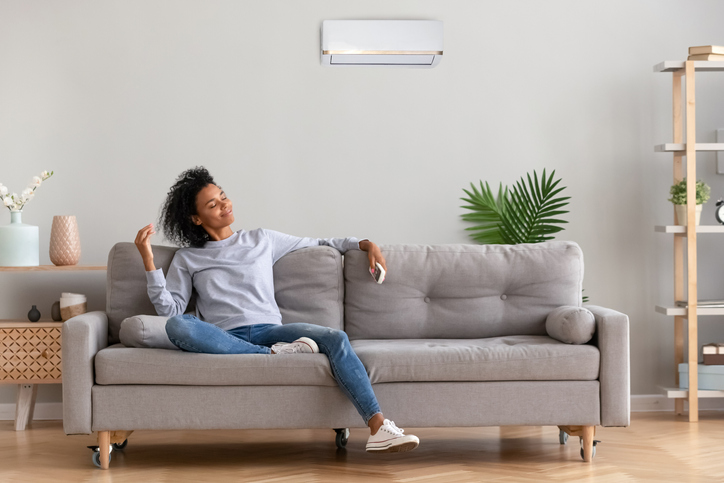 If you would like a new apartment that has several amenities, then it is something you should consider before moving into the unit. Checkout where to find apartments for rent online here.
Length of Your Apartment Lease
The length of the lease can determine a lot for the property manager. Some states control the rent cost, and therefore landlords can charge different rates for different periods of stay.
The longer you commit to the lease, the cheaper your monthly rent will typically be. Learn more on how to review an apartment lease here.
Consider the Neighborhood
One thing that many people ignore is checking the neighborhood their potential apartment is in. The neighborhood will go a long way in determining whether you feel at home in your apartment or not.
For instance, small complexes in the suburbs happen to be unobtrusive and quiet. If you do not like noise, you may want to consider such units.
Apartment Renovations
Renovations are common in apartments and are meant to make the units more appealing and habitable. However, they might also mean extra charges on rent, especially if the renovation involves a modern design and layout.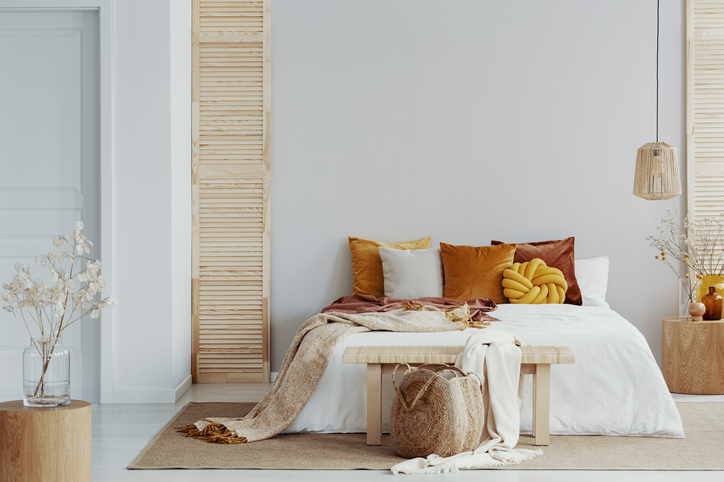 Renovated units come with new paint, better appliances, and new living room furniture (if they are furnished units). Such apartments are perfect if you are looking for a new place to have a fresh start and new life.
What Reviewers Say Online About the Apartment
You can check the online reviews for the unit on websites such as Yelp and Google Reviews.
Reviews tell you whether the apartment is the place to be or not. Apart from just relying on reviews, you can take a step further and ask the current tenants about their experience.