In some cases, you might find yourself sharing rent with someone else to pay less rent, i.e. having a roommate. This can certainly help you afford a much nicer place than your budget may allow for.
With that said, splitting up rent with a roommate can present some challenges. For instance, one person might prefer the larger master bedroom or even a room with more light. If you were to consider the square footage occupied by each person to do the calculation, such a person might be forced to pay more rent. Learn about how much square footage you need for an apartment here.
So, how can you split rent fairly with your roommates without them feeling mistreated? Keep reading to find out.
How to Split Up Rent with Roommates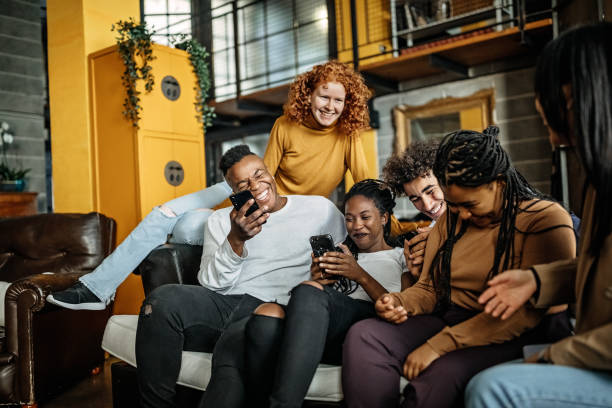 There are various ways to split rent fairly with roommates. Let's go over them here:
Split Rent Evenly
There is no easier approach than splitting rent evenly. Here, you simply divide the total monthly rent between the total number of people or roommates in the apartment. This method does not factor in living costs, individual income, and room size variations.
Splitting rent evenly works best when everyone in the apartment has similar room sizes and amenities, such as windows and closet space. It is also perfect in situations where roommates are not as concerned with keeping track of their finances.
Split Rent Based on Income to Rent Ratio
This approach is common for friends and couples when one has a higher monthly income than the other. The idea here is to split rent such that everyone pays what they can afford.
There is no defined formula for splitting rent with this method since everything is based on personal agreement. We recommend adding each person's income together, then dividing your income by the total income of the whole household. This will give you the percentage of the monthly rent you can comfortably afford.
The general rule of thumb is that you should pay at most 30% of your income as rent. Most people who choose this method typically like to have some side arrangements. For instance, you could find the person who pays less rent being assigned to some extra duty, such as watering the plants or taking out the garbage.
Split Rent Based on Room Size
If the bedrooms are designed in different sizes this is the best approach to use. Here, you and your roommates should split rent by square footage.
To achieve this, add up the square footage of each person's individual space, such as their bedroom, balcony and private bathroom. You can then divide it by the total square footage of the entire apartment, outside of the common areas such as the living room and kitchen. This will give you the percentage of the apartment rent you should be responsible for.
Split Rent Based on Perks
While calculating how much rent each person will pay, you may want to factor in several other factors. For instance, you could consider whether some of the rooms have private space amenities, such as a walk-in closet, balcony, or bathroom. Some rooms may also present some disadvantages, such as scarce natural lighting, being more susceptible to noisy apartment neighbors, or having a lack of windows.
Split Rent as per Sperner's Lemma
This approach was discovered in 1928 by Emanuel Sperner. Even though it is not the easiest approach to split rent, it brings some aspects of fairness into perspective.
The method is to divide rent between roommates based on their individual personal preferences. Learn more here.
Avoiding Rent Split Issues
Even after doing the math and agreeing to an action plan with a roommate, the plan may fail. For instance, one party might have second thoughts about the agreed plan, or they may find out later on that the plan is not working out for them.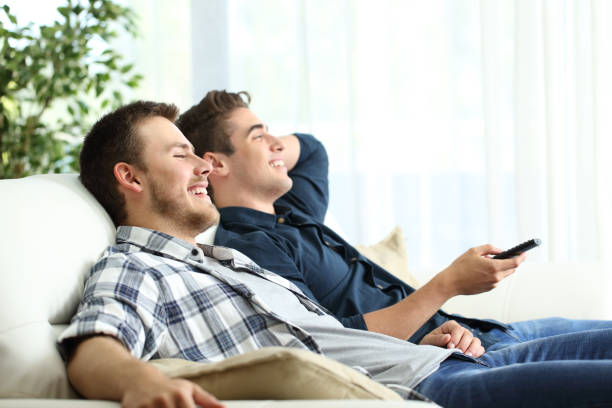 Whatever happens, you need to have measures in place to prevent such rent disputes from ever happening. Let's explore how to achieve this:
Put the Rent Splitting Agreement in Writing
An agreement becomes binding if it is written down and signed. This is always the case, especially where sensitive matters are involved, such as money. Nomatter if you are budgeting with your spouse, splitting rent with a roommate, or renting a two bedroom apartment with a friend, it would help to have a written agreement.
Lacking a written document leaves room for your roommate to change their minds at the end of the month. Therefore, when you decide to move in with a roommate, have an agreement in place and share the signed version with the involved parties.
Develop a Payment Schedule
You can also avoid issues with your potential roommates by developing a payment schedule. There is no hiding that people prefer paying rent in different timelines. Some prefer paying towards the end of the month, while there are others that prefer to pay at the beginning of the month.
For this reason, amongst others, coordinating rent payments with your roommates becomes very difficult. You can streamline everything by having one of you pay the rent for the whole apartment. The other roommates pay their share to the person who paid the rent.
The challenge with this process is that it will only work if you have mutual trust with your roommates. An alternative solution is to set up a payment process online. The challenge here is that some landlords do not accept online payments.
There are several online payment tools that you can use, including Trulia's online rent tool and Zillow rental manager. These options allow the landlord to see the tenants that paid rent on time. They can then deal with defaulters as per the lease agreement.
Considerations While Splitting Rent
A series of factors influence the rent splitting process. For the process to be successful, you must consider all the factors.
Below are critical considerations to follow if you wish to split rent with roommates successfully:
Utilities
In most cases, some roommates use certain amenities more than others. For instance, some roommates prefer to have a long hot shower, while others like to have the heat turned up throughout the whole night.
It is, therefore, important to determine whether or not you will equally split the utility costs among roommates or you will pay depending on individual usage. We recommend negotiating payment percentage for each, as paying based on usage can prove to be hard to track.
Lease Responsibilities
You need to check the lease before moving into an apartment. Ultimately, it is the leaseholder(s) that are legally responsible for rental costs. It may be beneficial to all parties involved if the roommates were both listed as leaseholders, this way if the rent is not covered, both parties' credits will suffer.
With that said, if one roommate's portion of rent is not paid, it is then up to the other leaseholder to come up with the difference. Typically, though, when people list themselves as leaseholders, they end up being more responsible.
Roommate Agreements
We recommend that you make a roommate agreement if you want to save money and time in the long term. A roommate agreement outlines behavioral and financial arrangements between roommates and is a legally binding document.
With such a document in place, you will cover yourself if your roommate does not pay their fair share of the apartment rent.
Best Online Platforms for Splitting Rent
We recommend using an online rent split calculator or online tool if you want a straightforward process. Such tools enable you to divide your rental expenses in a variety of ways, such as by room sizes, amenities, and total rent. Below are top rent split calculators worth your attention:
Splitwise
Without question, Splitwise is among the best bill management platforms in the industry. It is easy and free to use. The benefit of this rent calculator is that you can employ it for monthly utility bills, rent, meals out, and holiday planning.
With Splitwise, you will be able to create groups with roommates for collective costs. You can then divide up what each owes, and keep track who pays. Additionally, you can settle one-to-one payments.
Here, the shared expenses are available on a dashboard for everyone to see what they are required to pay. You will also like this platform since it accumulates everything together and keeps a running total. You can carry out rent payments easily and quickly through Venmo or Paypal.
Spliddit
This is another free site that you can use to divide the amount that each roommate owes. Apart from just calculating the amount that each roommate owes the landlord, the platform will also provide a brief explanation of why and how the calculations are fair.
Handling Rent Split Conflicts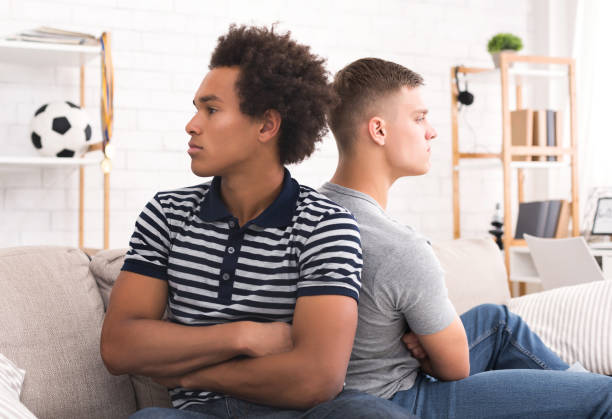 Sometimes, rent split conflicts are unavoidable. You should at least have an idea of how to handle them when they occur. Below are tips to help you handle rent split challenges:
Listen
When conflicts associated with dividing rent arise, things can become heated. We recommend that you start off on the right foot. It would be unwise to dismiss your roommate's issues and concerns. Avail them with an opportunity to voice their concerns in an effort to work things out.
Explain to the Landlord
Before you approach your landlord, ensure that you pay your portion of the apartment rent. If your roommate refuses to pay their share, explain it to the landlord. The landlord, in some cases, may make an effort to work something out.
Always Refer to the Roommate Agreement
The agreement terms can be negotiated only when the parties involved are willing either to sign a new agreement or make changes to the original agreement. Always refer to it if a conflict is addressed in the agreement or if you are not willing to make adjustments to the original agreement.