A time comes when you need to find new properties for rent, and several factors have to be put into consideration before making a final decision.
When it comes to apartments for rent, there are tons of locations in Farmington Hills, MI where you could begin your search. Compared to years ago, Farmington Hills, MI has tremendously changed for the better, something that will appeal to you, or anyone for that matter.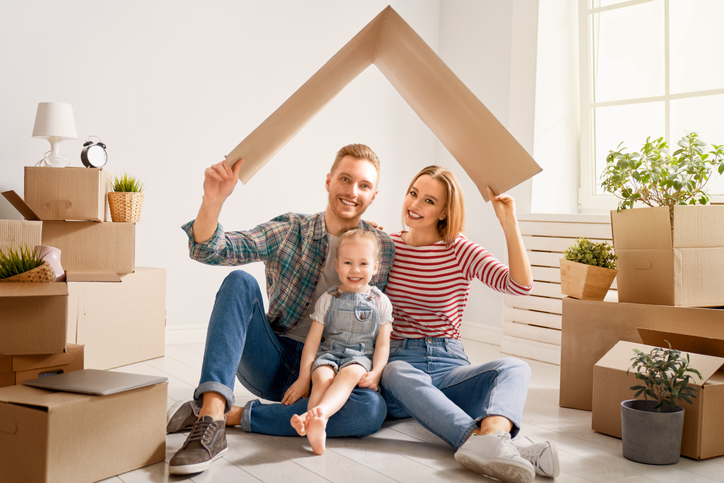 Finding apartments for rent in Farmington Hills, MI years ago was a handful of work, but the technological presence today makes it a lot easier to find your next home.
Before taking a step further on where and how to find the next apartment for rent in Farmington Hills, MI, one question needs to be answered upfront:
Which management structure do you want to work with?
Family-Owned Apartments for Rent
Do you want to work with third-party property managers? Or maybe, you'd fancy renting from single family–owned apartments? The answers to these are crucial as to how you proceed.
Not many people are aware they can benefit from working with family-owned apartments. Without a doubt, working directly with a landlord can be advantageous in many ways.
Let's explore the benefits and demystified things you should know about family-owned apartments.
Negotiate a Better Rent Deal
The positive side about family-owned apartments is the negotiation part of it.
You can get the chance to negotiate your monthly average apartment rent, which is unlikely with the larger property management companies. Usually, a third-party property management company has real estate licenses and takes a commission, making the negotiation window hard to come by.
However, if you get some good family-owned apartments, you're likely to enjoy this benefit since the owners have a vested interest in the property, and would fancy offering you below average rent rates, especially if you have a good credit score and show a great history of paying your bills on time.
Sometimes things don't go as planned and you might find yourself behind on rent. How you're likely to be treated by family-owned apartments and third-party property managers can be two very distinct experiences.
Often, bigger property management companies work by the book and would do anything to ensure they follow due process to maintain their operation. Any rent discrepancy would jeopardize their position as property managers, and the fear of losing a client will push them to be stricter with their tenants.
Ability to Do Home Improvements & Personalizations
You're more likely to get approval for home improvement or accommodation requests, if you wish, when dealing directly with the owner.
In the case of family-owned apartments for rent, it's relatively easier for that to happen, unlike working with property managers or third party companies.
Years ago, not so many people were into customizing their houses, however, the modern trends have influenced the majority to follow suit.
Most of the time, all you have to do is draft the kind of changes you want to make and submit them in writing to the owner. If the owner resonates with your changes and feels it will improve the overall value of their properties for rent, you'll usually get the green light.
Attended to Faster & Friendlier
The best thing about single family-owned apartments is the routine of getting attended to fast and in a friendlier way.
Feedback and accommodation requests, regarding apartment related info, are typically welcomed in family-owned apartments.
If, by any chance, you have trouble or need maintenance done at your unit for rent, or if you are having trouble finding the top elementary schools or middle schools in the area, you can simply dial the owner's number directly. There is simply no need for going through protocols and reporting to management.
Sometimes management can delay the services since they have several apartments for rent to manage within the city. In fact, the decision is often made by someone else.
Unlike real estate property management companies, family-owned apartments have one person at the helm who makes the final decision. One call and you get taken care of fast.
Besides, the owner is friendlier, as they fancy personal relationships with their tenants, and any suggestions presented or assistance needed will be taken with the utmost respect and friendly tone.
One Person to Hold Accountable
The fact that you're working with one person makes it easier for accountability.
You will likely find it easier to hold the owner accountable for the events during your stay than when you work with the property managers.
Many times you probably have heard of fractious relationships between tenants and property managers over how issues are handled.
For example, if you have problems with your bank charges, it is pretty easy to have them resolved while working with family-owned apartments because one person has the digital accessibility and ultimate responsibility for fixing them.
Little to No Background Checks
Often, property managers do thorough background checks, including contacting your previous landlords. Such could be a deal-breaker, especially if you faced an eviction, a bruised credit score, or another sticky situation on your record.
However, with family-owned apartments for rent, you are more likely to escape the rigorous checks and secure the house you want. They often have less digital accessibility to pull information from thorough research and follow-ups.
This could play to your advantage while searching for apartments for rent.
Build a Personal Relationship with Your Landlord
When it comes to family-owned apartments, you may not enjoy other apartment services like 24/7 maintenance, but you can also develop a close relationship with your landlord, which can lead to a better experience.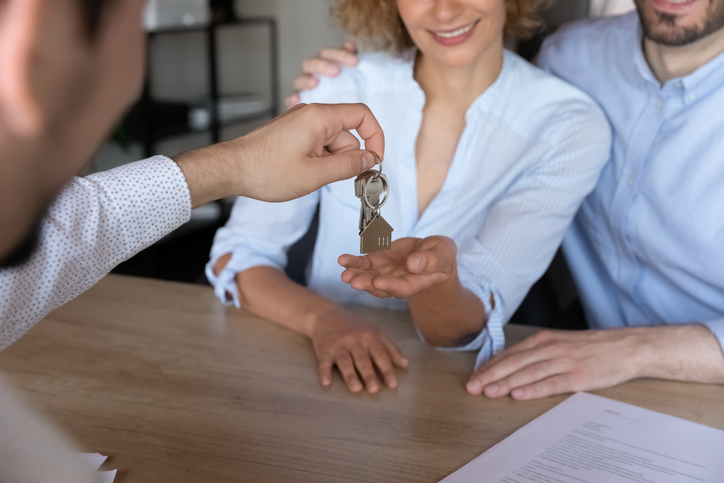 If you and the landlord are on good terms, there's a better chance any repair or maintenance will be handled fast and smoothly, without causing any inconvenience.
Get the Attention You Deserve
Establishing a good rapport with the landlord, cemented by excellent rent-payment habits, will most likely gain you the attention you rightfully deserve.
A landlord would do anything to keep their good-paying tenants for the long-term.
For instance, when you need a repair done at your house, the landlord could agree to let you call the contractor to fix it and send the bill later. As such, you'll have an easy time at the apartment during your stay.
A personal relationship with the landlord plays a huge role in getting the attention you need.
Broader Selection
Working with landlords directly will offer you a broader selection of size options for homes and neighborhoods.
This can make a huge difference in how much rent you will end up paying, especially in a competitive market like Farmington Hills, MI.
Compared to years ago, real estate has been on the rise in Farmington Hills, MI, such as the growth of luxurious apartments for rent.
Dodge the Red Tape
Renting apartments from a landlord directly will help you evade the red tapes.
Usually, property managers require a lot from you for record-keeping and insurance purposes. For instance, many management companies will hold all of their tenants to the same apartment policy, like a pet policy.
Unlike property management companies, a landlord is likely to make an exception and allow you to have pets around.
Take Away
While searching for your next apartment could be your top priority, choosing family-owned apartments over property management companies can be beneficial to you.
You'll enjoy some benefits that you're unlikely to find with the bigger management companies.
Farmington Hills, MI could be a great place to find the apartment for rent that you want. Talk to friends and families who moved in years ago to guide you in your quest, and please browse our web experience to help you find that perfect apartment for rent for yourself.
We are committed to ensuring digital accessibility for individuals seeking the best apartments for rent.