Have you ever wondered what it is about Farmington Hills that attracts so much attention? For a city of its size, Farmington Hills stands out as one of the most popular and best places to live in Michigan.
There are several reasons why it has grown so popular and appealing to people. Still, the most important factors are undoubtedly the state-of-the-art schools in Farmington Hills, MI and the ability to give an affordable living environment.
Also, Farmington Hills, MI boasts a population of a little over 100,000 residents and businesses that contribute to the area's events and activities.
Living in Farmington Hills, MI
Living in Farmington Hills offers many advantages, one of which is that there is a lot to see and do, like visiting the Farmington Civic Theater, an old fashioned movie house, making it a perfect destination for individuals from all walks of life.
If you've never visited Farmington Hills, MI there's a lot to learn about this great upscale neighborhood near Detroit. It is famous for its luxurious estates, rolling hills, and, above all, Time Magazine listed it as one of the safest suburbs in the United States.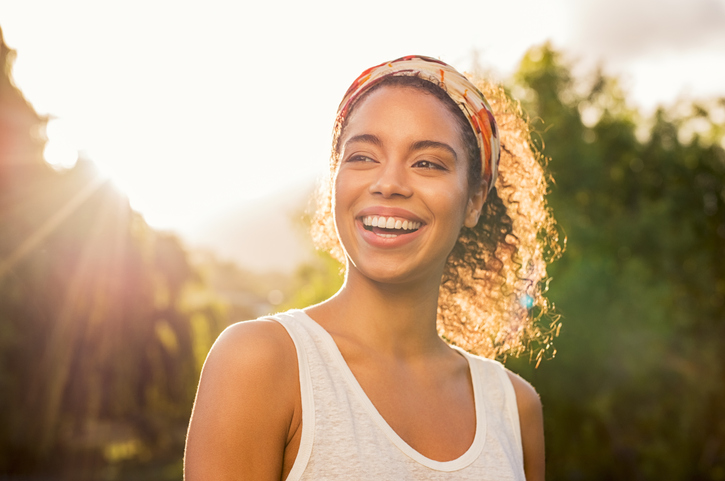 To begin with, Farmington Hills is a Michigan city, and although it shares a border with Farmington, the two cities are different. Now since that is out of the way, be sure to not get these two cities mixed up (the two city living experiences are very different).
The history of Farmington Hills, MI is a fascinating one, while the city has a vibrant arts and cultural scene, a diverse population, and interesting events. With that in mind, here's what you need to know about Farmington Hills.
Affordable Living
The cost of living in Farmington Hills, MI is relatively affordable, which is a big draw for many people (it has a median household income of $83,268). Since it is not one of the country's major cities, like New York or San Francisco, the real estate prices are low enough to make it affordable to many people.
Farmington Hills, MI has a cost of living index of 108.5, which is slightly higher than the national average, but not as high as a city like New York, which has a cost of living index of 187.2 and is nearly twice the national average.
Let's take a look at the most important factors that will influence your decision to move, such as house prices (median home value is $314,900), health care expenditures, and public transportation.
The average rent for a studio apartment in Farmington Hills will set you back $772 per month, compared to the average rent for a studio apartment in the U.S. being around $949 per month.
The average rental rates for one bedroom apartments in Farmington Hills, MI will cost $836 per month, compared to $1,048 per month for the U.S. average.
The average rental rate for two bedroom apartments for rent in Farmington Hills, MI is $1,068 per month, which is less than the $1,278 you'd pay on average in other parts of the United States.
Living in Farmington Hills, Michigan will save you roughly 20% on medical costs compared to the national average as well.
Public Parks and Museum
If you're looking for someplace to take your family on a fun-filled day of activities, then Farmington Hills parks offer all of the activities you will ever need. These parks provide something for everyone, from free museums and educational facilities to places to simply have a good time.
If you live in Farmington Hills, MI, here are some parks and museums you might consider visiting:
Heritage Park
Located at 24915 Farmington Rd, Farmington Hills, Heritage Park has a multitude of attractions for children, including a splash pad and playground.
Holocaust Memorial Center
The Holocaust Memorial Center in Farmington Hills is the only Holocaust museum in Michigan. It is a place where people can find resources to educate themselves about World War II's horrifying and tragic events.
The center provides information about the occupation of Europe, the impact that it had on people and how they were affected, as well as information on how to help today's victims of genocide.
Top Schools
It is critical to have a well-rounded education, and Farmington Hills, Michigan has a great school system to offer its residents. Within the city limits, there are numerous top-rated schools, including both private and public charter schools, based on several measures, which of course includes educational performance.
As a result, the city has a well-educated workforce, as well as low unemployment rates. The schools listed below are some of the best that you should look at:
Farmington High School
Hillside Elementary School
Kenbrook Elementary School
Power Middle School
Farmington Public Schools
How do I find the right school for my child?
The first step in identifying the right school is to look at its performance; if everything looks good, you can then look into its resources and proximity to your home.
Another factor to think about is the student-to-teacher ratio at the school. The more teachers, no matter if it's the private schools or public schools, the better.
Historical Buildings
The city of Farmington Hills, MI is rich in people, places, and history. It is truly a city with something for everyone. From the views of its skyline to the historic buildings that it has to offer, this northwest suburb of Metro Detroit is a must-see destination. There are many opportunities for kids and adults alike.
With that said, the historic Governor Warner Mansion (located at 33805 Grand River Avenue, Farmington, MI 48335) is the best place to visit if you want to learn about Farmington Hills' history. The structure dates back to 1867 when it was built by P. D. Warner, the Governor's father.
The home is nestled on three acres and is surrounded by a beautiful garden, which is maintained by the Museum Garden auxiliary. The house is also kept up to date in order to preserve the heritage of Farmington Hills.
If you're looking for a place to hold your next event, this location might be perfect. All proceeds from the events go toward the Governor's mansion for repair and maintenance.
Safest Place to Live
You are probably wondering, but is Farmington Hills, MI safe? Nowadays, safety is one of the main factors people consider when deciding where to live. Most individuals want to feel safe and secure in their houses, knowing that they are not living in an area where natural catastrophes or other events could jeopardize their well-being and pleasant way of life.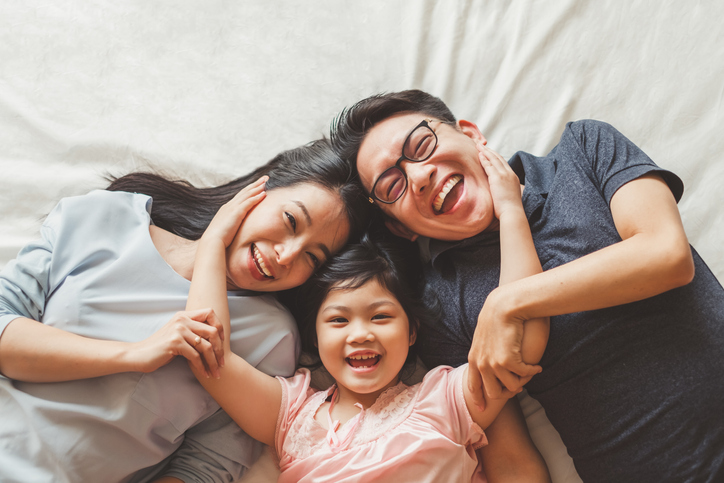 Ideally, many people often choose a big city with low crime rates and the highest potential quality of life. With that said, Farmington Hills, Michigan can provide you with the peace of mind you deserve.
In Farmington Hills, MI, you have an 8 in 1,000 risk of becoming a property and violent crime victim. As such, Farmington Hills ranks as one of the safest cities in the United States.
Convenient Location
Where is Farmington Hills, Michigan?
The city of Farmington Hills is located in Oakland County, Michigan on I-75, which is one of the most popular interstate highway routes in the United States.
Also, the proximity to Detroit (which has a charming downtown area), and other major cities, makes it a desirable location for many people who are looking to move to Michigan. Farmington Hills' location is truly ideal for all walks of life.
There are top Farmington Hills schools, Farmington Hills shopping malls galore (visit boutique shops too), and several coffee shops, which are all likely to influence your decision in making this city your next home.
Finding an Apartment in Farmington Hills
We know that settling in new cities is often a challenge. With that said, if you are planning to settle in Farmington Hills, MI, then, at the very least, reading these pointers on how to find your future house will be helpful.
Many people relocate to a new city in search of a better life, however they often don't know where to begin when it comes to locating their ideal home. When you are in the process of finding an apartment, there are numerous things to consider, including the neighborhood, among other aspects.
With that in mind, here are a few pointers on locating apartments in Farmington Hills, MI:
Determine Location
It can be difficult to choose the ideal neighborhood to live in, particularly in bigger cities, especially if you don't know where to look. This means that you must have a clear idea of what you are looking for before you begin your search.
You must know your price range, along with the city crime rate, the schools of your target neighborhood, and more in order to determine what type of home or apartment is required for your lifestyle.
There are several real estate websites, where to find apartments for rent online, that can assist you in your search for a rental. Most of these websites have filter features that can help you narrow down your search and find the appropriate home.
Budgeting
So you're looking for a new place to live, but you're not sure how much rent will cost when you locate one.
It can be challenging to determine where you should set your budget so that you don't overspend on your monthly rent. Understanding your true living expenses then setting a budget range accordingly is the best way to start.
Tour Apartments
If you're looking for a new house or apartment, the best way to figure out if it's right for you is to go see it in person.
Keep in mind that a virtual apartment tour simply provides you a taste of what the property looks like, but it does not give you a complete picture of how the space is planned out or who your neighbors will be.
Signing the Lease
A lease agreement between a landlord and a tenant is a legally binding contract. If you're signing up for a new home, be sure you know what you're getting yourself into (learn how to read an apartment lease here).
Knowing what to ask when apartment hunting can help you relax, while also letting your landlord know if they've picked the right individual. By establishing this early on, both parties can save time.
Final Thought
If you're considering relocating to one of Michigan's top Oakland County cities, you won't want to miss out on the opportunity to live in a neighborhood that offers a variety of advantages. The ideal location can be found in Farmington Hills, Michigan.
Farmington Hills, MI is a great place to live since it boasts a variety of career opportunities (Farmington Hills boasts some of America's largest corporations), is near to public transit, and is surrounded by beautiful scenery.
Farmington Hills, MI also offers tremendous apartments for rent, like Botsford Place Terrace Apartments. Come visit us today and find out why we should be the new place in Farmington Hills that you and your family call home!