Whether you are visiting Farmington Hills or are lucky enough to be a resident here, getting takeout food might be a necessity at times. Many people also order takeout just to enjoy a quiet night at home without the need to cook.
There are many other reasons why one might order takeout at any time during the week. They might have company over; have a craving for good food, or want a delicious meal that is a bit different from the usual home fare. At times, we also just want to get away from the hustle and bustle to have some nice food in one of the best parks in Farmington Hills, MI.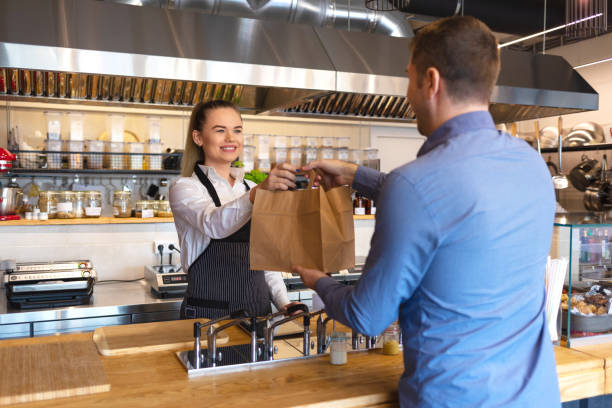 When someone orders takeout, they want good quality food at reasonable prices, in most situations. It is also nice if we can depend on these businesses and get the meal that our taste buds crave!
Most of the local businesses in Farmington Hills are known to deliver quality products with great service. Can the same be said of the best restaurants in Farmington Hills? You should know your options before choosing a takeout restaurant in Farmington Hills.
Farmington Hills Restaurants
The absolute best restaurants in Farmington Hills are known for their great atmosphere, good value, and generous portions. Certain places, like Orchard Rd, Farmington Hills, MI, might provide access to more nearby restaurants than others. Nine Mile Rd, within Farmington Hills, is another great place for takeaway or dine-in options. So, people living there may get their takeout deliveries more quickly.
Without further ado, let's now have a look at the best restaurants available for takeout in Farmington Hills, MI:
1.       La Marsa
2.       Breakfast Club
3.       Basement Burger Bar
4.       Saffron Indian Cuisine Grill
5.       Los Tres Amigos
6.       New Mandarin Garden
1. La Marsa: Middle Eastern Cuisine to Remember
If you are craving for some Middle Eastern food or have some guests to impress, you should choose the La Marsa restaurant. Located on 24273 Middlebelt Rd, Farmington Hills, MI 48336, this place is among the best restaurants in Farmington Hills. It is a favorite with travelers and residents alike, with the huge portions adding to the beauty of the La Marsa experience.
If you ever find yourself in the vicinity of Middlebelt Rd, Farmington Hills, MI and want good food for the road, this restaurant is definitely worth trying. If you want to dine in, the casual atmosphere is also very welcoming.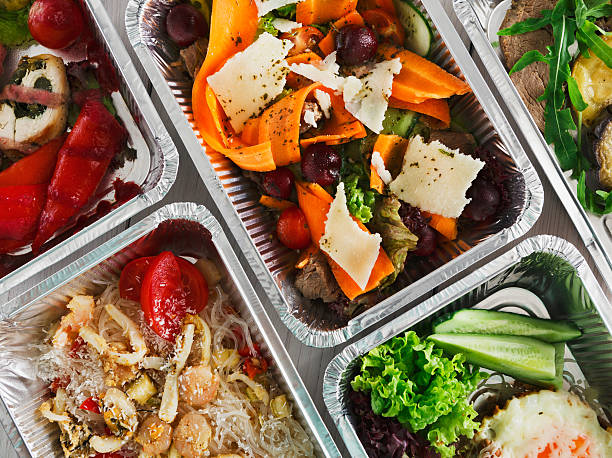 The menu of the La Marsa branch in Farmington Hills is a special favorite due to the extensive menu there. According to the glowing reviews, the food here is always delicious, freshly prepared, and in large enough quantities to have leftovers for the next day. The staff is also lovely to the customers along with being efficient and competent.
With that said, do keep in mind here that the menu can be a bit overwhelming. There is just so much yummy food on offer that it can be hard to make a decision. We suggest pulling up the menu online at home and giving yourself some time to shortlist likely options before placing your final order. They have vegan, vegetarian, and halal options as well, so there should be something here for everyone.
2. Breakfast Club: The Highest Rated Breakfast Options
There is no reason why you cannot have takeout for breakfast. After all, it is the most important meal of the day. This restaurant, located at 38471 W 10 Mile Rd, Farmington Hills, MI, is sure to have you covered. While Farmington Hills, MI 48334 has several great restaurants, this area is also known for having some excellent food offerings at all mealtimes.
Those who have been to this restaurant in-person report that it is a very clean place, with a friendly and casual atmosphere that anyone will be glad to have early in the morning. When someone is ordering takeout from here, they can be rest assured of having hygienic, delicious food each time.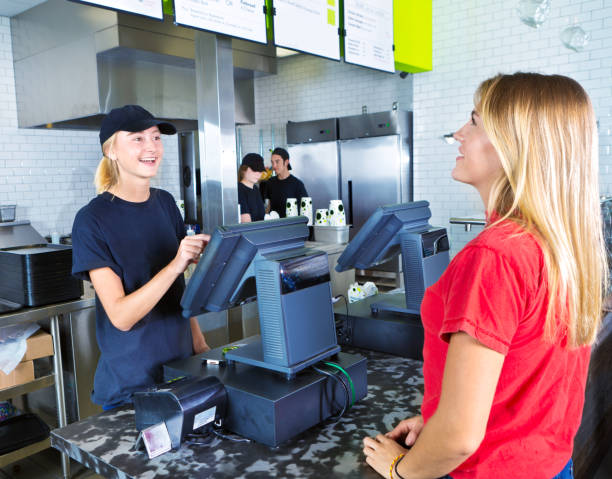 This is not just a restaurant for breakfast, however; lunch is also on the menu. If you are getting takeout, be prepared for an extensive and detailed menu. Even if you are on a diet or watching what you eat, this place has you covered with several health options in both meals.
If you order early enough, be sure to get your hands on their famous cinnamon roll. It sells out very quickly, so do see if you can get a taste before that happens. With that said, their most famous and appreciated option are the pancakes; they have all kinds to suit every palate and preference. While the serving sizes are large enough to fill an average person up, they are not over the top. You may have some leftovers for the next day, or just polish everything off in one go.
Those with discerning palates will be happy with the various options, including:
●        Vegan
●        Vegetarian
●        Gluten-Free
If you live near 10 Mile Rd, Farmington Hills, MI, or around Farmington Hills, MI 48334, this is among the best restaurants to get your takeout from. Make sure to check out their website and read a few reviews before placing an order; the sheer variety might get you mixed up with indecision!
3. Basement Burger Bar: Good Food from a Basement
It might not make much difference when you are dining out, but this Burger Bar is located in an actual basement. It is also a sports bar, so all kinds of people come in to enjoy their food along with the sports aired on televisions all around the venue.
While this definitely is one of the best restaurants in Farmington Hills, there is no denying that the space available is small. Many families and people who don't love socializing might find it very hard to enjoy themselves in an atmosphere like that. In case you do not like overcrowded places, no matter how polite the crowd is, you can still get your budget fix by ordering some takeout.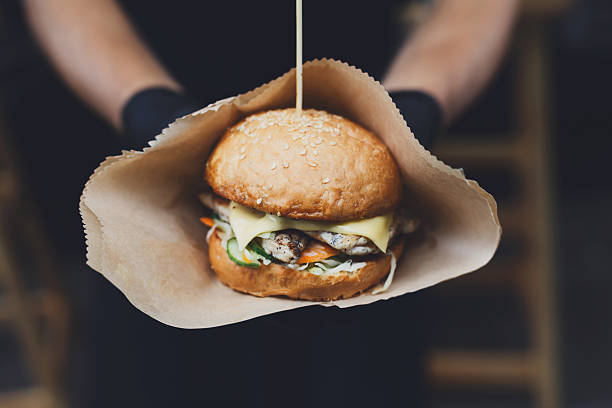 The Burger Bar may not be in the region of Farmington Hills, MI 48334, but it is close enough to the region and can be accessed easily.
At this restaurant, the concept of building your own burger is an innovative and unique offering that is sure to delight everyone; and yes, you can also avail this option when ordering take out.
There are 10 different types of main burgers and several free toppings to choose from. These 10 include:
●        All-American Burger
●        Band Wagon Burger
●        Blue Burger
●        Italian Stallion
●        Bacon Cheese Burger
●        Tropical Burger
●        The Club Burger
●        Avocado Burger
●        Philly Burger
●        Pesto Mushroom Burger
The choices don't end there, as there are sauces, sides, and premium toppings as well. Make sure you don't regret leaving anything out; get the whole menu online and read it over carefully before deciding on the customized burger you need at the time.
In short, burger lovers who find themselves in the vicinity of Farmington Hills, MI 48334 should consider getting takeout from this nearby area. We can be fairly sure that you will get a fresh burger with just the right fillings and toppings to satisfy your appetite.
4. Saffron Indian Cuisine Grill: Indian Food in Farmington Hills
Are you craving Indian food while living or staying around Orchard Lake Rd, Farmington Hills, MI? Like many restaurants in Farmington Hills, MI 48334, the Saffron Indian Grill is among the best places to order takeout. Along with the curries, their garlic naan is excellent. With options like these, it is no wonder that Farmington Hills is among the best places to live in Michigan!
If you live near Orchard Lake Rd, Farmington Hills, MI, trying out this restaurant is a must. When you can't or don't want to cook, this is one of the best restaurants to select for couples, friends' gatherings, business meetings, or even solo individuals.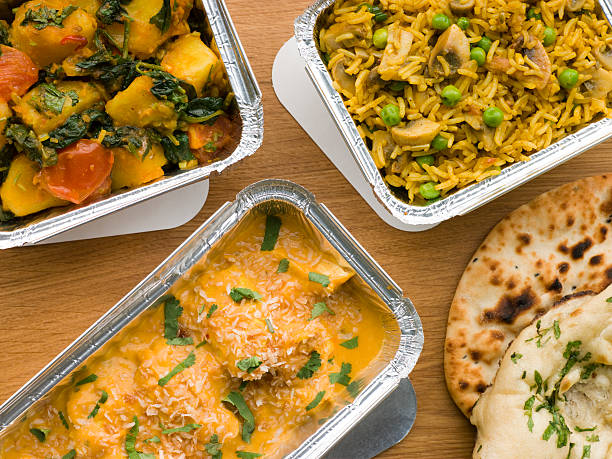 Just a few of the best options here include:
●        Chicken tikka masala
●        Shrimp biryani
●        Chicken dumplings
●        Onion kulcha
●        Chaat papri
You can choose certain options as well, with dessert choices that certainly will not disappoint.
While this restaurant seemed to start off strong enough, the reviews about it say that its food quality has actually improved with time. The prices are also reasonable, so you can think about ordering takeout here without breaking the bank. It is highly recommended that you order dessert as well.
5. Los Tres Amigos: Excellent Mexican Cuisine
There are some things that everyone in Farmington Hills, MI knows to be true. One of these is that Farmington Hills, MI 48334 is one of the best areas for dining and takeout in the whole city. Another is that the offerings at Orchard Lake Rd, Farmington Hills, MI or Nine Mile Rd, Farmington Hills, MI are not far behind. Yet another fact is that you can get some of the best Mexican food experiences right in the city without having to leave your home for even a second.
Located at Grand River Ave in Farmington, MI, Los Tres Amigo is known for a surprisingly authentic pico de gallo. They will present chips and mild salsa to you as a starter while the burrito bowls, enchiladas, and taco salad are all worth ordering at least once. Whether you are having a party or just craving Mexican food, this place is certainly one to try out.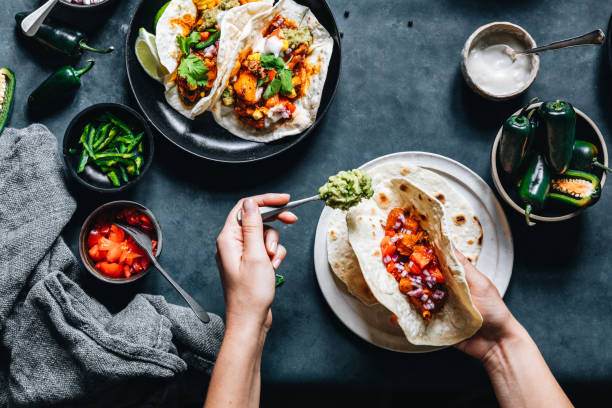 Vegetarians will be glad to know that there are several suitable options for them on the menu here. Everything is delicious, well prepared, and fresh. However, there are some reports of the portions being a bit on the small side.
Since the restaurant takes quite a long time to bring your food when you are inside the actual place, we may expect that it will take some waiting before home delivery as well.
6. New Mandarin Garden: An Authentic Experience
Are you a Chinese food lover who craves an authentic experience? If so, keep in mind that the New Mandarin Garden is among the best restaurants to have true authentic canto cuisine. Located at 31539 W. 13 Mile Rd, Farmington Hills, MI, this restaurant is also in the vicinity of Farmington Hills, MI 48334.
Overall, this is not your standard Chinese takeout joint. It offers a much wider, more varied, and more genuine experience than most other restaurants in the area.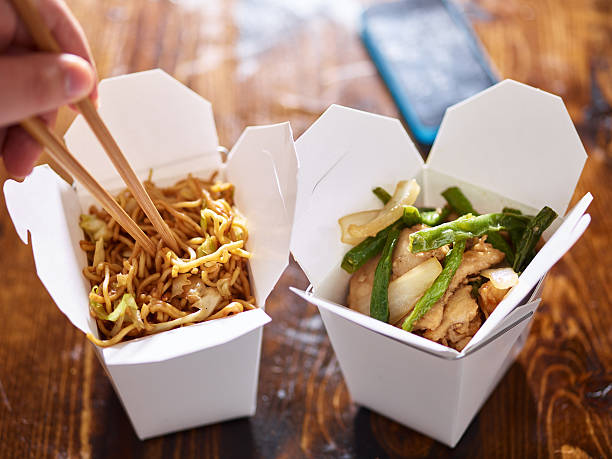 Having a Chinese-Asian menu usually means that vegetarian, pescatarian, and vegan folks may not be able to find a decent meal there. After all, these cuisines regularly use meat, meat stock, eggs, and other animal products in their dishes. Fortunately, the New Mandarin seems to take these diets into consideration, as there are several vegan options, vegetarian friendly dishes, and even gluten-free options to choose from. The restaurant is open for both lunch and dinner, so you can order takeout for either meal.
Instead of visiting 13 Mile Rd, Farmington Hills, MI 48334, we can pull up the New Mandarin menu online. Just the appetizers are enough to get your mouth watering; there are egg rolls, spring rolls, and chicken wings available, to name just a few. The eggplant tempura, spicy garlic green beans, and other appetizing meals all sound highly delicious as well.
Overall, not only does this sound like one of the best restaurants to satisfy your passion for Chinese food, but it is also a great place to try something new. Along with the standard fare, like Hot and Sour Soup and Egg Drop Soup, you also have somewhat unique options, like Sizzling Rice Soup, Vegetable Tofu Soup, and Three Delicacies Soup, to try out.
The Takeaway
When you want to relax at home with some delicious food, the area of Farmington Hills is one of the most accommodating places to be! Along with these top options to get carry out or take away in Farmington Hills that we listed above, there are many more restaurants that provide great food at your doorstep. Whether you want a quick bite to eat while working from home or want to enjoy good food in the casual atmosphere of your comfort zone, there are several options available here.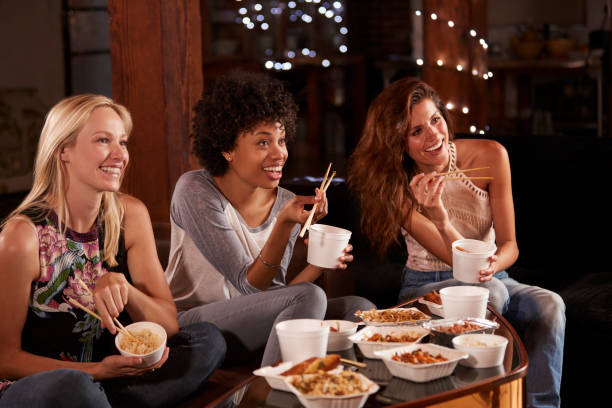 We have listed and discussed some of the best restaurants in the region of Farmington Hills, and we are confident that you can be sure of having good value in exchange for your money. Try out one of these when you need to enjoy takeout food with your family and friends. You won't be disappointed!