When humans get sick, they can verbally say what ails them to a spouse, a friend, or make an appointment for themselves at their doctor's office; but when a four-legged family member falls ill, it is not the same.
Dogs, cats, and other pets, unfortunately, can not voice to their pet parent that they require veterinary services. They cannot shout out that they have a stomach problem, an eye issue, and that they need preventative care – unless you have a miracle pet!
When Fluffy, Furry, or Rex becomes sick, and you need to take care of your pet's health in Farmington Hills, MI you should seek out a top-quality animal hospital and veterinarian. You need compassionate care, a good support staff, and, in general, an entire staff that is at the ready to help get your pet back to feeling good.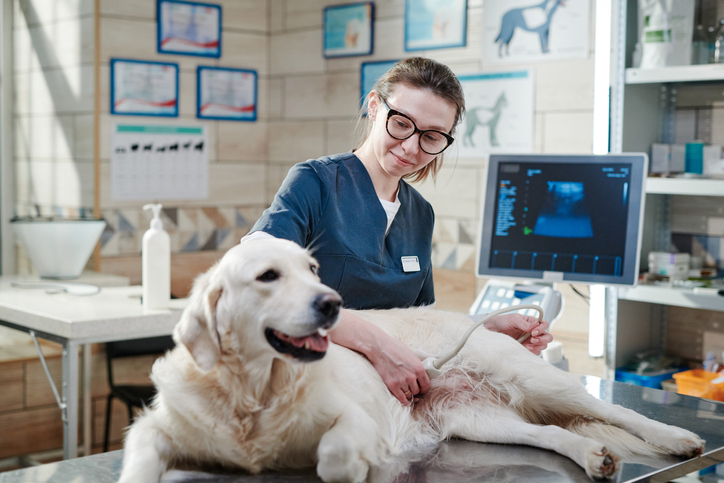 Whether you have a brand new puppy that ate something he/she should not have, chewed on one of your new shoes, needs some obedience/behavioral lessons (learn how to pet-proof an apartment here), or you have an older cat that has an underlying illness, it is time to visit an animal hospital.
While it may not always be a quick one, two, or three visits, taking your dog or cat to an animal hospital or clinic routinely is an important part of being a loving and attentive pet parent. Doing so can help keep your pet's health in good standing for many years to come.
A top-quality veterinarian should be able to offer you important advice about what type of diet your furry friend needs when he/she needs vaccinations, certain medicines if they are sick, or whatever else you feel you need when raising a pet.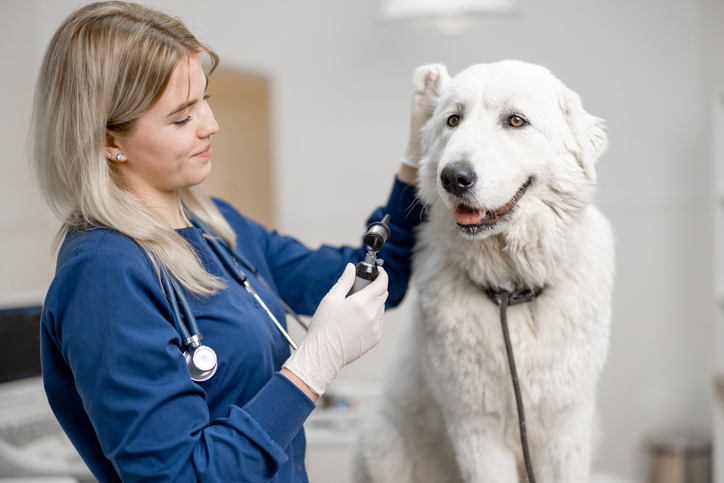 Finding a truly top-quality plaza veterinary hospital that provides you with all the above and more is not always easy to find, but with some help, you and your pet will get the healthcare he/she needs.
If you live in the Farmington Hills area or are looking to move to the city of Farmington Hills, MI, there are plenty of top-quality veterinary services, clinics, and plaza veterinary hospitals in Farmington Hills to help diagnose what ails him/her.
Is that not what you need and want when your dog looks at you only with those big sad eyes and does not want to fetch the ball or chew on his favorite bone? Or when your cat is coughing up hairballs non-stop and you are at a loss as to what to do?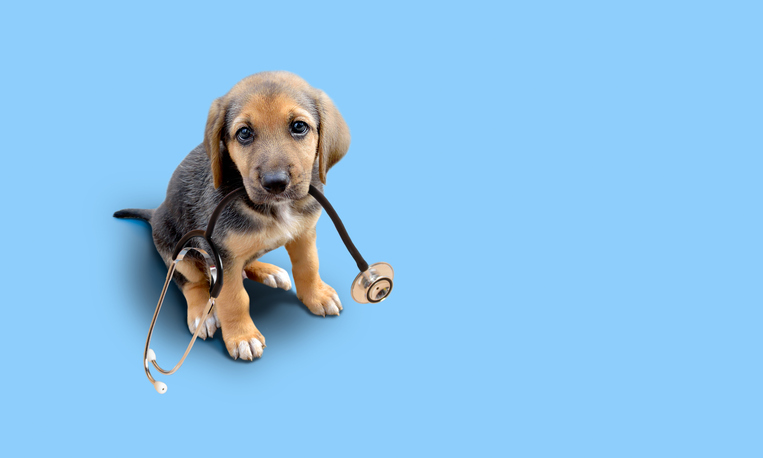 When You Need an Animal Hospital in Farmington Hills
Whether it is preventative care or a regular exam to check your four-legged family member, you will need a highly rated Veterinarian in Farmington Hills, Michigan to turn to.
A top-quality veterinarian that is absolutely amazing and has a compassionate staff in Farmington Hills, MI can help.
Here are some of the top vets and highly rated animal hospitals in Farmington Hills, MI. You should be able to schedule an appointment if you are new to Farmington Hills looking to change vets, need a better and new animal hospital, or your previous veterinarian has retired.
Veterinarians in Farmington Hills, Michigan
● Angel Animal Care Hospital
● Maple Orchard Animal Hospital
● Carousel Cat Clinic
● Advanced Vet Clinic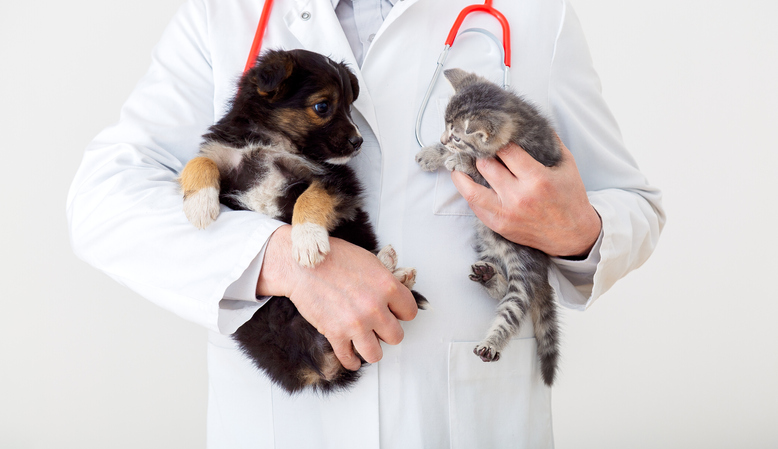 Angel Animal Care Hospital
At Angel Animal Care Hospital in Farmington Hills, Dr. Singh earns 5-star reviews for his compassion and more from pet owners who have visited Farmington Hills, MI.
One comment reads: "I love love love this vet's office!!! They have taken great care of all my babies!! Staff and Drs. are so kind and loving! Can't give them a ten-star, but I would if I could!!!"
"Angel Animal Hospital aims to provide knowledgeable, friendly, and efficient veterinary care to cats and dogs in the Farmington Hills area. We have provided high-quality veterinary care to all our patients since 1990" the website states.
Maple Orchard Animal Hospital
Located in West Bloomfield, the practice is close to Farmington Hills and has a full-time groomer, boarding, oral surgery, and wellness plans. Additionally, it offers surgery, general medicine, and advanced veterinary medicine, like laser therapy, digital radiology.
One comment reads: "Beyond impressed with Dr. MacDonell for treatment. From the moment we arrived at this clinic we felt a level of compassion and priority, unlike any other vet I have ever been to …This clinic and doctors will make you feel like you MATTER! Not just a time slot on their appointment board. The front desk and vet techs go above and beyond…"
Carousel Cat Clinic
For Cat and kitten owners, the Carousel Clinic in Farmington Hills, MI caters to felines.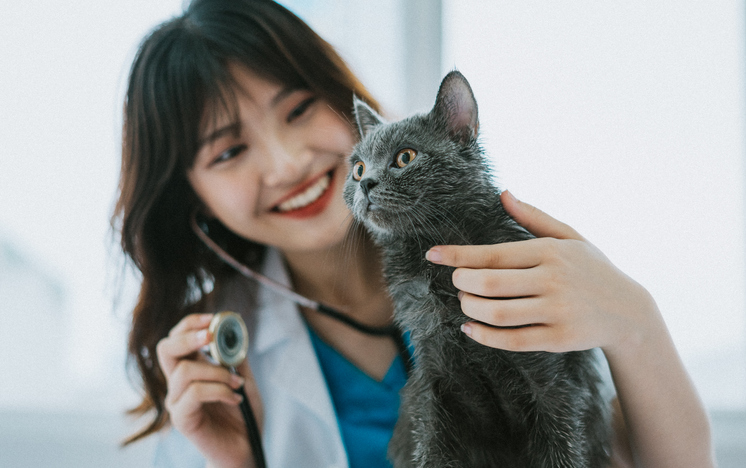 Reviewers said: "I also really love the fact that this place is for cats only. The waiting room isn't filled with a bunch of barking dogs to freak my cat out…"
"I have had some bad experiences with vets … I wanted to find a place where I felt safe and knew I wasn't going to get overpriced… The prices are very reasonable! They didn't run any unneeded tests, they didn't try to upsell me on anything, they just genuinely care about the health of my cat."
Advanced Vet Clinic
Services include vaccinations, orthopedic surgery, and oral surgery at this clinic in Farmington Hills, MI.
One reviewer said: "I've got very high standards when it comes to choosing a veterinarian and Dr. Rozenbaum met my expectations."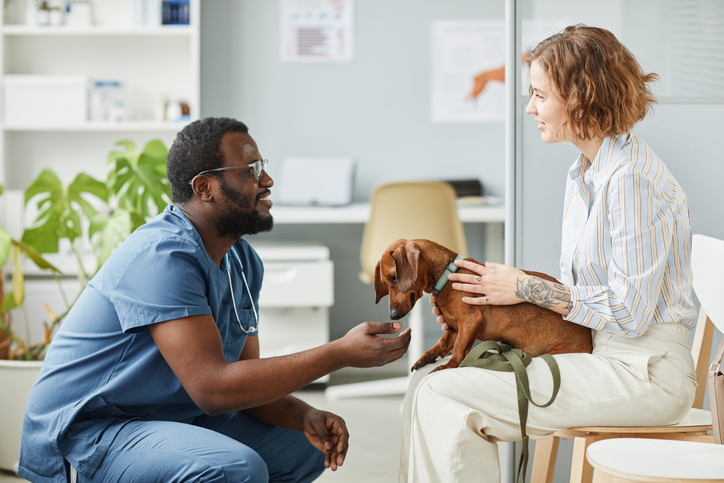 Quoting from their website: "Visiting the veterinarian should be a positive experience. From greeting you at the door to making sure you leave our office with the right information; our dedicated support staff is here to make going to the vet a pleasure for you and your pet."
Dr. John F. Rozenbaum, DVM has over 20 years of experience and is recognized for his compassionate care in Farmington Hills, MI.
Healthy Pets, a Great City
After all the pet appointments, treatments, quality pet care, and needed medicines, and once your furry friend is feeling a whole lot better, it is time to relax, catch your breath, and explore all the places to see in Farmington Hills, Michigan.
There is plenty to do and see here from a cool downtown Farmington Hills area offering art fairs and outdoor markets, and much more. Not only is it a wonderful city, Farmington Hills is a safe one for you and your fur babies to enjoy.