If you are looking for a home in the vicinity of Metropolitan Detroit, check out the apartments for rent in Farmington Hills. As a small, but rich city within Oakland County, Farmington Hills consistently ranks among the best areas to settle down and have an exemplary lifestyle. It is in the northwestern suburbs of the Detroit metro area, and is just 30 miles away from downtown Ann Arbor.
The charming aura of Farmington Hills is an attraction in itself, while the recently renovated downtown is one of the more modern offerings in that area. The population is just above 80,000, while the median household income has been more than $76,000 per year.
If you do decide to find a home in Farmington Hills, get ready to be spoiled by the living choices. There are entry-level homes, apartments, multimillion-dollar estates, and even Airbnbs in Farmington Hills. Overall, there is a lot of opportunity, along with a lot of reasons why families and individuals should move to this place.
Farmington Hills, MI
Many city dwellers are now making the decision to move to the suburbs, if they can afford it. With increased chances of remote working, the attraction of having more space, and the opportunity to lead a less stressful life, suburban areas are definitely getting more popular.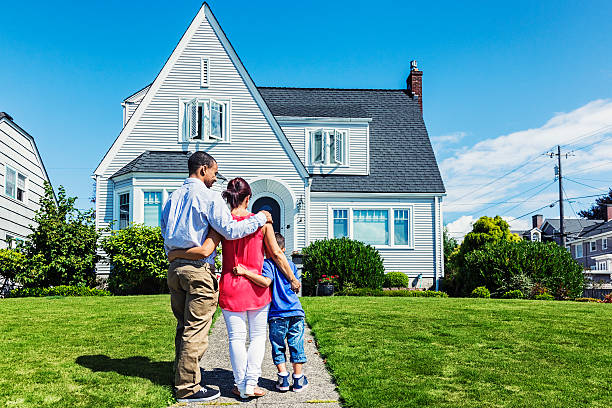 You may be wondering about the exact reasons why one should move to the city of Farmington Hills, MI. While there are a lot of other options out there, here are just a few major advantages you get when it comes to the Farmington Hills suburb:
1. The Matter of Safety
Before moving to any new area, one of the most pressing concerns is the safety of your neighborhood. So, is Farmington Hills, MI safe? There are several detailed statistics available online, but you may rest assured that this particular city is among the safest in the whole country.
Of course, families and individuals alike will want to be in a neighborhood that is as free of crime as possible. When your city and immediate surroundings are fairly safe, you can feel free to roam around, let your kids play outside, and extend friendship to neighbors without worrying too much. This way, you can lead a positive life and focus on your goals instead of always taking precautions and looking over your shoulder. You might finally be checking out exotic car dealerships and plan on getting that dream ride!
Again, statistics by websites such as Neighborhood Scout can set your mind at ease about the safety of Farmington Hills. In this city, the chances of someone being a victim of violent crime are around one in 933. This is quite low compared to the one in 212 chances for the whole state of Michigan. Farmington Hills also has a low rate of property crime, with the chances of you being a victim is one in 147, as compared to the one in 74 for the state of Michigan.
The numbers above are just two reasons why Farmington Hills is among the safest places in Oakland County. Safety is an essential priority, especially when it comes to protecting your family. With that safe feeling, there are also more chances of economic growth and overall happiness.
2. Getting More Space (Indoors and Out)
If you have lived in a major city, you are probably familiar with the astronomical prices of tiny apartments. When you are in a suburb like Farmington Hills, the living spaces you get are much larger and the average rent in Farmington Hills, MI is within a reasonable range. Plainly speaking, you get more for your money per square mile.
Whether you are looking to rent or own your home, you will have a much better chance of getting the perfect place for your growing family in Farmington Hills. The kids might even be able to have their own rooms; you will have some privacy, and there will also be ample space for outdoor activities. There will be neighbors, but they would be at some distance instead of on the other side of the wall, ceiling, or floor.
When planning to rent, however, make sure you know about Michigan eviction laws.
The outdoor spaces are also nothing to sneeze at. In Farmington Hills, many residents enjoy swing sets and swimming pools in their own backyard. You can also look forward to summer barbeques, picnics, and a beautiful garden to boot. Having more outside time is good for adults and especially for growing children. Plus, those picnics and barbeques, or even long walks, serve as precious family time. Overall, the quality of your life could go up very quickly when you have your private outdoor space.
3. Great Schooling Opportunities
People with growing families are usually concerned with getting their children the best education possible. The city of Farmington Hills is famous for many things, but its top-rated educational opportunities are among the best features. Everyone wants to give their child a good education, but the public school systems are unfortunately not the same everywhere. In Farmington Hills, you are right in one of the best school districts in the state, perhaps, even the whole country, with Farmington Public Schools.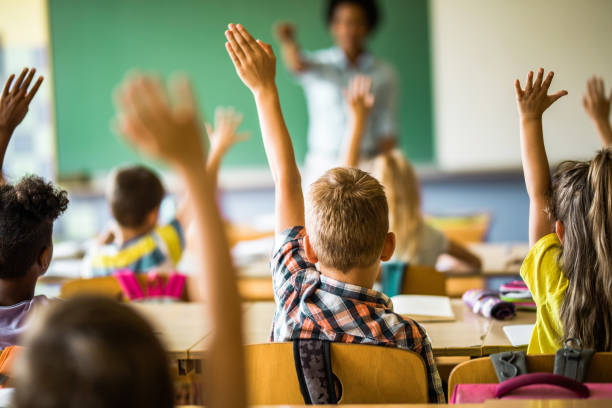 The Farmington Hills schools are among the top-ranked in the U.S., so you don't have to worry about paying for private schooling or extra tutoring. Just a few of the best schools in Farmington Hills, MI include:
Martin Luther King Jr. Education Center
Power Middle School
North Farmington High School
Most suburban school systems have better academic reputations than the inner-city options anyways. In the suburbs, you have to pay higher property taxes, result in in the public schools getting a larger budget. The result is that the suburban families get less crowded classrooms, more teachers, and a great social setup for their school-going kids. The school children in Farmington Hills will likely attend school with the kids next door, which means more fun in after-school activities and easier playdates.
A Rich Historical Setting
While Farmington Hills is a modern place with many amenities, the history of Farmington Hills, MI is rich as well. This provides a great setting for school going kids, as they have ample opportunities to learn beyond the standard academic lessons.
The Holocaust Memorial Center is always worth a visit. Most nearby schools will plan a field trip here, but it is also a good idea to go there as a family too. It is an excellent learning experience that can teach visitors empathy, human rights, and much more. The Farmington Hills City Hall is another example of educational trips for kids and adults alike.
4. Peace, Quiet, and Closeness to Nature
City life is exciting and convenient, but it is also loud, stressful, and with limited options for getting in touch with nature. With the suburban life in Farmington Hills, residents are much more likely to enjoy a laid-back routine and benefit from the surrounding greenery.
If you crave peace and quiet, with long daily walks in shady parks, Farmington Hills might be the best choice yet. Not only do you get more space and opportunities to relax, but there are several gorgeous Farmington Hills parks, too.
Heritage Park is undoubtedly one of the must-visit places in Farmington Hills. For nature lovers who are fond of walking, there are several hiking trails for safe exploring. If you crave more activity, this park hosts several events that are family-friendly and fun for everyone. You can plan picnics, study nature, or just sit back and relax whenever you want.
Another great option is the Riley Skate Park where skating enthusiasts can go to show off or polish their skills. The design of this park was done by local skateboarders, so you can be sure that every square mile is dedicated to this activity. The skate park spans around 29,000 square feet and is all-concrete. If you prefer to watch, there are several national and local competitions at this venue every year. Spectators can view the stunts and performances in a comfy park-like area.
There are also several other options available all over the area. Check out the best parks in Farmington Hills, MI and see which one you like best.
Golfing Opportunities in Farmington Hills
Many folks look towards golf as an important game in their lives. It provides a relaxing experience where one can polish their skills and also enhance their social game. Several businessmen play golf on a regular basis with each other, as well as with their clients. This helps them take it as a networking activity.
Fortunately, Farmington Hills is also a great choice for those who love golf. Farmington Hills Golf Club, the Copper Creek Golf Course, and Glen Oaks Golf Course are just a few examples to choose from.
5. No Compromise on Convenience
We have mentioned the convenience of city life, but suburban life in Farmington Hills is perhaps more convenient in many ways. When living in a big city, you may have access to major supermarkets and all kinds of restaurant experiences, however, you also have to deal with crowded spaces, traffic, expensive parking, and other stressful situations. It is not always easy partaking in big-city conveniences, which is yet another reason why the suburban way of living is so much better.
Here, you still have access to all sorts of restaurants in Farmington Hills, MI and a decent amount of Farmington Hills shopping malls. There are several activities to take part in and certainly enough friendly people around to plan your own. There is even a great system in place for work commutes, which means that it won't be too much of a hassle to get to work each day.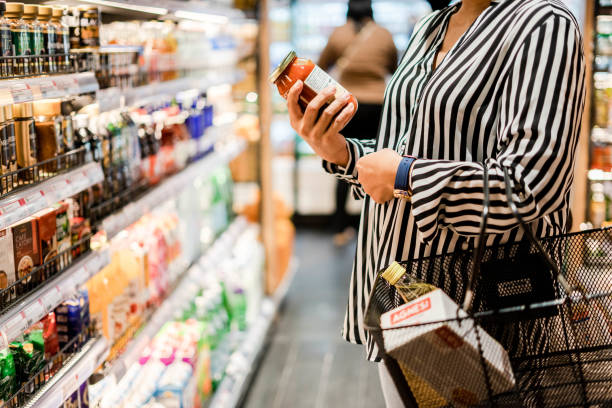 Of course, there is also the matter of actually getting here and finding a place to live. Again, you have the convenience of some top real estate agents in Farmington Hills. You can also go to the Farmington Hills City Hall for more information about anything.
Convenience Does Not Come at a High Cost
It might surprise you to find out that the modern amenities in Farmington Hills do not translate to an overall higher cost of living in Farmington Hills, MI, but it is true. If we look at the numbers, the cost of living in the suburbs is generally less than in the major cities of the U.S.
According to Forbes, the average rent in a large U.S. city is around $1,848 on a monthly basis. This goes all the way down to $1,269 when you are in the suburbs. Of course, these numbers may fluctuate with time, but the difference stays quite significant.
Other than renting options, you will also find house prices within a more affordable range in the suburbs. Even the commodities you need for daily living, such as gas and food, are usually a bit lower than in the heart of a city like Detroit. The differences might be small at times, but they add up over a week, month, or year of grocery shopping and driving.
If there is an added cost, it is that of commuting to and from the suburbs in case you don't work nearby. However, with all the benefits you get from living in Farmington Hills, this one extra cost might not be a big sacrifice. You may find yourself on public transport more often, but you have idyllic surroundings to enjoy when you are home!
Since Farmington Hills will probably grow in both the educational and economic department, it might not be long before you get many job opportunities nearby. It will hopefully just be a matter of time before you find something that both pays well and is relevant to your interests.
The Takeaway
Whether you are moving to find a better life in the suburbs or have to make this decision due to your career, Farmington Hills, MI is a delightful choice! You get larger spaces to live in, beautiful outdoor surroundings, above average public schools, a sense of safety, and so much more.
Overall, the family-friendly atmosphere and many conveniences make for a high-quality lifestyle in Farmington Hills. You may have to look around a bit in order to find the perfect place, so get started today! Analyze what suits your needs the most and finalize your moving decision!