Renting an apartment or a house is the best option for many people, but finding (the apartment hunt) the ideal rental location can be difficult.
It's critical to ask the right questions (when touring an apartment) before renting an apartment, no matter if you're looking to rent for the first time or have decided to relocate and need a new place to rent.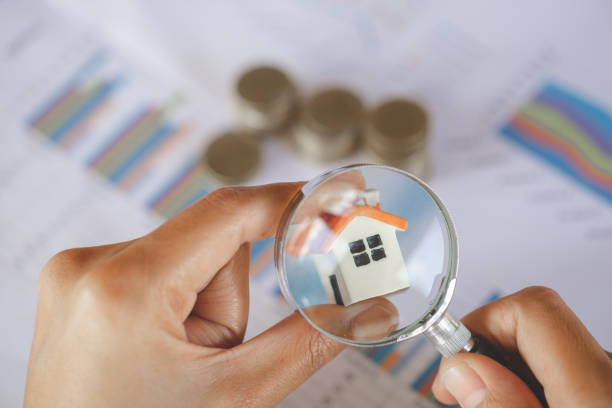 When touring an apartment, it's often recommended not to leave anything to chance! It's time to find out if the apartment is the perfect fit.
What to Ask When Apartment Hunting
During your apartment hunt, the property manager or landlord will be at your disposal to show you around (model apartment) and hopefully persuade you to become one of their tenants.
With that said, it's critical to be ready to ask all of the questions you have about the apartment community that you want to call home.
To help you find the perfect apartment rental for your needs, here's a list of 31 questions to ask, covering everything from the security deposit to pets, when touring an apartment.
When you're looking for an apartment, these questions can assist you in making informed decisions about where to live.
1. How Much Does Rent Cost?
First and foremost, how much is the monthly rent? You should know the monthly rent before going to a viewing.
On the other hand, the asking rent isn't always set in stone. If you know how to bargain rent prices, you can get a better deal on your dream apartment.
Typically, you'll be required to pay at least one month's rent and a security deposit prior to move-in. Always make sure you know the upfront costs (like one month's rent and security deposit) before asking other questions.
2. How Long Does the Lease Last?
Most apartment agreements are usually for a set period of time. As such, the length of time varies, depending on the property manager, but it is usually 6 to 12 months.
With that said, you may wish to spend even more time at your new location. Make a point of stating how long you will stay and find out the requirements for renewing your lease.
Also, if you prefer a month-to-month lease, then consider inquiring before proceeding to other items. If a month-to-month lease isn't an option, check the next apartment.
3. What is the Deposit Amount?
You will almost certainly be required to pay a security deposit when renting an apartment. If you break your lease or cause serious damage to the property, your landlord or a third-party organization will hold this money.
The deposit is usually a one-time fee. You'll be able to budget for your initial move-in expenses once you know how much it costs. Deposits, fortunately, are (usually) refundable. If you vacate the apartment on time and without causing any damage, you'll get your deposit money back.
Make sure you ask about the terms of your deposit refund before you move-in. That way, you'll be ready for whatever comes your way and will be able to get your money back in full.
4. How Can You Pay Your Rent?
How you pay your rent is critical. While touring an apartment, make sure your landlord accepts your preferred method of paying rent, whether it's cash, check, debit, or credit.
You'll know how you have to pay them that way. This should also help ensure that you always pay them on time.
5. When is the Rent Due?
Knowing when your landlord expects you to pay your rent is crucial. You'll be more conscious of your monthly budget if you know when you have to pay rent.
Knowing when to pay your rent will help you avoid unpleasant surprises (such as angry phone calls or letters) while keeping your landlord happy.
6. Which Utilities are Included?
A $1,000 one bedroom with all utilities included could be a better deal than an $890 one bedroom where you must pay for everything separately.
Landlords have complete discretion over handling utility payments with tenants, so make sure you know how it's split.
If you're going to pay utilities separately, find out how much they cost the current tenants each month so you can factor that into your rental comparisons.
7. What is the Average Cost of Utilities?
Depending on your provider and how much you use them, your utility costs will vary. You can always ask for an average based on previous tenants' experiences.
Check your appliances if you want to save money, gas appliances are usually less expensive than electric ones.
Answers to this can assist you in making more informed decisions about your budget and which apartment to rent.
8. How are Utility Costs Calculated?
Ideally, you want to keep your utility costs at a manageable rate. As such, while touring an apartment, inquire about how they are calculated before signing a lease agreement.
9. What is the Minimum Credit Score Required to Rent an Apartment?
Credit scores of 620 or higher are preferred by leasing agencies, on average. If your credit score is below 620, the leasing agency may consider you a high–risk renter.
What if you're just getting started on improving your credit score?
You might want to inquire if they can accommodate your situation during the apartment search. Most property managers are understanding to millennials that are just starting out in life, but you may need a cosigner.
10. Is Renters Insurance Required?
Storms, fires, and robberies are all possibilities. Renters insurance is necessary because of this.
Many people believe that if something goes wrong on the complex's grounds, its insurance will cover them, but that doesn't always work.
Before allowing you to move-in, the renter must provide their security deposit, and the complex may require insurance.
Consult your property manager to see if this is something that your building requires.
11. How Can You Recoup Your Security Deposit?
The best way to avoid losing your security deposit is to go on the offensive.
Is it likely that you'll have to repaint? What are you going to do about the holes? Will the landlord give you a move-out checklist that includes items for which you could be charged if they are not properly maintained?
During the apartment search make sure you know what is expected of you and write it down somewhere safe so you can refer to it when it's time to move-out.
12. Is there a Penalty for Lease Breach?
Life will inevitably take its toll, and you may need to relocate sooner than you think. For this reason, you must be aware of the lease termination clauses if this occurs.
You may have to pay a fine or lose your deposit. When looking for an apartment, not every question you have is about money.
You make a new place your home when you move. As a tenant, however, you must be cautious in your decisions. Otherwise, you risk violating your lease terms, and this can get you into a lot of trouble.
Violations of lease terms can result in fines or even eviction from the property.
13. Is Your Lease Automatically Renewed?
The terms of an automatic lease renewal can be complicated.
On the one hand, if you're happy where you are, there's no need to do anything to extend your lease.
However, if you decide to move, you must notify the landlord by the lease's deadline, or you may be charged an extra month's rent.
14. Is it Possible to Add a Roommate?
Perhaps you discovered that your expenses were higher than anticipated, or you decided to move-in with your partner.
If you add a new tenant to your apartment, your landlord will want to know and change your lease to reflect this. You might also ask your new roommate to show proof of renters insurance.
15. How Do they Manage Maintenance Requests or Emergency Repairs?
A knowledgeable landlord will have an answer for emergency repairs, ideally including information about who to contact and when maintenance personnel should arrive.
The management's ability to handle emergency repairs should be a matter of great interest to you.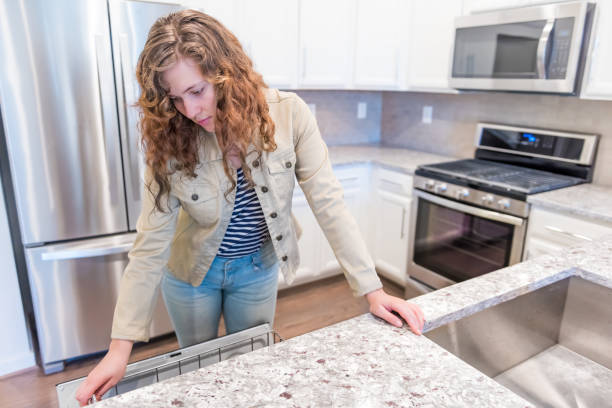 Inquire about the landlord's policy on allowing repair professionals access to your unit. Find out if your landlord offers an online maintenance portal where you can quickly document and request any needed repairs.
16. What Modifications are You Allowed to Make to the Apartment?
As you settle into your new apartment, you'll undoubtedly bring your distinct personality with you. Make sure you get permission before you replace furniture or repaint a room.
Even if your landlord isn't aware of the changes you make to your apartment while you're there, they will become apparent after you've left. As a result, you might lose your deposit money.
Make sure to ask questions before drilling holes in walls, removing fixtures, or removing furniture/accessories (if your apartment is furnished). When you move-out, this will ensure that you get your deposit back.
17. What is the Guest Policy?
Before signing a new lease, both the tenant and the landlord should go over everything in great detail.
What is the definition of a visitor? How long will they be able to stay? What if a visitor causes a snag?
Typically, most landlords will allow you to have a visitor, but they may not be able to stay longer than two weeks.
All of these things should be taken into account before committing to a year or more at a community. To have a pleasant rental experience, both you and your apartment neighbors must know the guest policy.
Before you sign a lease, talk to your landlord about the guest policy.
18. What Repairs will the Landlord Take Responsibility for?
The landlord is usually responsible for repairs that make a space "habitable." While touring, ensure that the plumbing, heating, and electricity are all working.
Any flooding, pest infestations, or clogged pipes should be taken care of by your landlord. If a repair is required, you'll want to know who to contact and when the maintenance team can expect to complete the work.
If your landlord uses an online portal, you can rest assured that any requests for repairs will be documented promptly.
19. What are the Parking Options?
For anyone wishing to relocate to a new city, this is a difficult decision.
While it is appealing to live a convenient lifestyle, finding a parking lot can be challenging. Make a point of asking current residents about the parking situation.
If the apartment complex doesn't have parking, consider checking nearby for street parking. If you really love the place, finding street parking could be your only way out.
It could also indicate that you park a long distance from your apartment on most evenings, requiring a long walk.
If your building allows you to buy or rent a parking garage, you'll want to know how much it costs and where the available slots are. Your time and sanity is well worth it.
If you own a car, parking issues could be a deal-breaker when it comes to renting an apartment.
20. What are the Ground Rules for Common Areas?
A newer apartment building can be a great asset if you know how to take advantage of amenity rooms, pool decks, and lounges.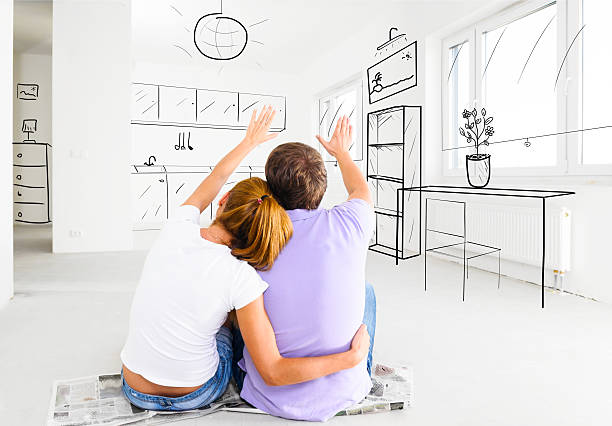 What methods are used to maintain the cleanliness of the space? Is there a time when you're supposed to be silent?
If you're considering an apartment building in a shared area, ask a few questions to get a sense of how much noise and activity will be outside your door.
21. What Happens with Deliveries?
This may appear to be a minor annoyance, but losing an item lifted off the stoop or delivered to the wrong door is a major pain. This question can be skipped or saved after you move-in if you don't get many deliveries.
If you frequently shop online, however, or get work deliveries, it's worth learning about your options for keeping items safe when you can't be present to accept them.
22. Are Pets Allowed?
This may appear to be a no-brainer if you have pets or plan to bring one to your new apartment. On the other hand, some landlords do not allow dogs and do not make this clear, while some prospective tenants do not check.
Make sure you understand the implications of keeping a pet in your new apartment by asking questions.
Are there going to be pet fees (pet deposit)? What about the monthly pet rent? Are there any building regulations (pet policy) that apply to pets that you should be aware of? Gather all of the information upfront so there are no surprises later.
Once you know the pet deposit and other expenses, along with the pet policy, it's easy to plan your transition. In simplicity, you need to know if the apartment is pet-friendly.
23. What is the Subletting Policy?
If you have an unexpected need to move, you don't want to know that your apartment lease prohibits you from leaving early.
As such, if you need to leave before your lease expires, make sure you understand what is permitted, and what is expected of you, by speaking with your landlord.
24. Is there a Laundry Space?
This is an important question because everyone should wash their clothes (and if they don't… yuck!).
If you don't want to have to take all of your clothing outside, having a washing room in the building is a huge plus.
Also, look at the cost. It's even better if you don't have to pay for your laundry.
Find out where the nearest laundry facility is, if the community doesn't provide an avenue to complete laundry, so you can plan ahead of time.
25. Where to put the Garbage?
Everything has to go somewhere when you fill up a garbage can, even if it appears to be simple.
In some areas, trash chutes can be found. Others will ask you to carry it several apartment complexes away, and there will almost always be a trash fee.
It's best to set expectations ahead of time because a minor annoyance can quickly turn into a major one.
26. What is the Procedure for Moving Out?
In most apartment complexes, you'll have to give 30-60 days' notice before leaving.
If you fail to give proper notice, your lease may be automatically renewed or your security deposit may be forfeited.
27. What is the Security Like in the Building?
Check to see if there have been any break-ins or if Amazon package thieves have regularly stolen from the foyer.
Inquire about any security measures in place, such as cameras on the building's exterior or in the lobby.
28. Where Would One Find a Fire Extinguisher?
Accidents do happen. Before you burn down the apartment with the pizza rolls you left in the oven for too long, find out where the fire extinguishers are.
This will ensure your safety (and that of your belongings) in your new location. Knowing where the fire extinguishers are located is crucial for the health and safety of you and everyone else.
29. Where are the Emergency Exits?
Understanding the best emergency evacuation routes from your building is critical for your safety. In the event of an emergency or drill, you'll be able to exit safely.
Knowing what to do in the unlikely event of an emergency can also provide you with peace of mind.
30. Where are the Grocery Stores?
This question serves as a reminder to think about what's important to you and where you can find those resources.
If having access to a fitness center or daily yoga is important to you, find out where these businesses are located because it will impact how much you enjoy your current location.
Inquire about the proximity of the apartment to the nearest public transit as well.
31. Who is the Supervising Officer?
Your superintendent is usually the person to contact if your building's lock stops working or a water pipe bursts.
Before signing your lease agreements, make certain you know who the super is.
Do they live in the building, or are they nearby if they don't? Is there a specific time of day when they can't be at your service because of family or religious obligations? If your bathroom ceiling collapses at 2:00am, how will you contact them?
Inquire about what happens if the unit needs more serious repairs, such as plumbing, electrical work, or structural issues.
Bottom Line
Moving is a difficult process.
With that said, you can make your apartment tour a lot easier if you know what questions to ask. Otherwise, you risk receiving unpleasant surprises during an apartment tour and being stuck with a unit that constantly disappoints after you move-in.