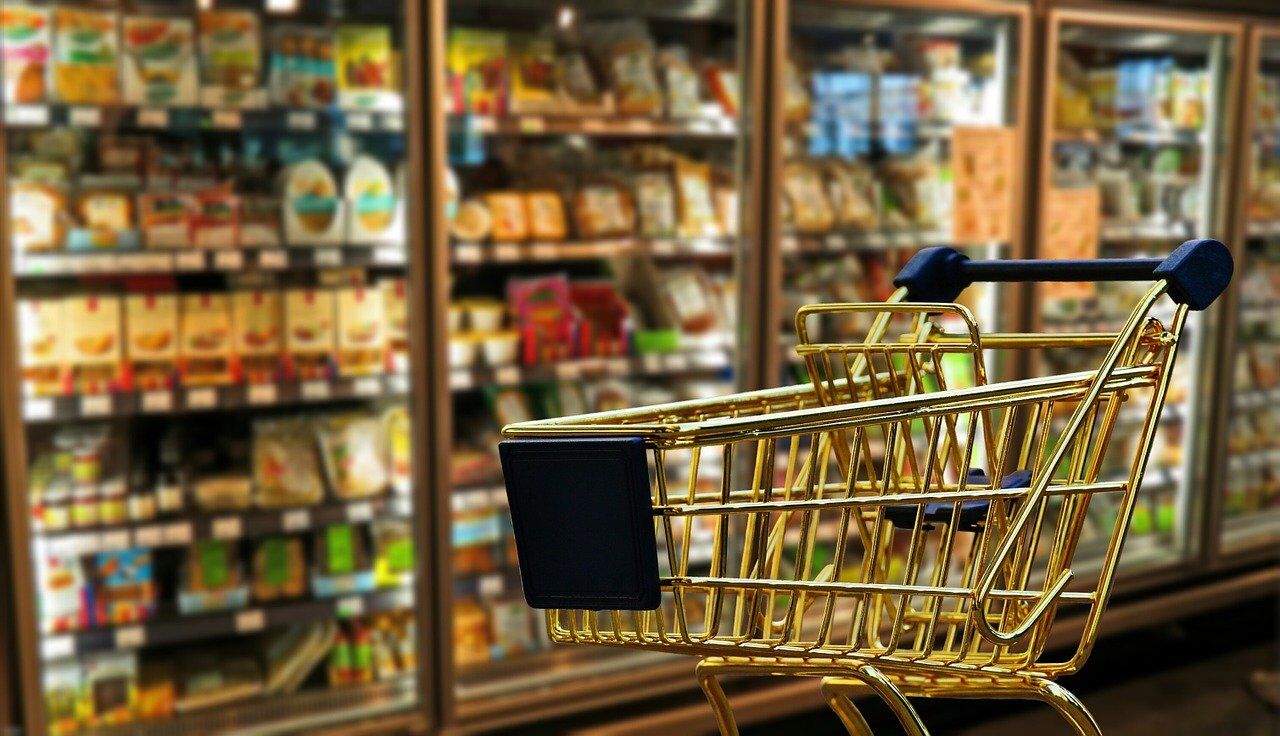 1 year ago · Justin Becker · Comments Off on Top Places To Shop In Farmington Hills
If you have recently relocated to Farmington Hills, once you are settled into your new apartment home you will probably need to know where everything is. Thus, in order to help, we have taken the time to list the various places to shop in Farmington Hills for everyday conveniences and more. So, without further ado, here are the top places to shop in Farmington Hills, MI.
Top Mall
Though Farmington Hills does not have it's own larger than life mall, it is right next door to 12 Oaks in Novi, MI. This mall has just about everything you could ever need from major department stores to restaurants, to high-end shopping, and much more. 12 Oaks mall is less than five minutes away from Farmington Hills, so you should have no trouble getting to this mall; however, leaving without spending a lot of money is another story.
Top Grocery Store
If you're looking for the best grocery store in Farmington Hills, you'll be glad to know that there are several that you can frequent, depending on your tastes and needs. For instance, there are health food stores and organic stores like Whole Foods Market, Trader Joe's and Better Health. If you're not crazy about higher-priced organic groceries, then you'll be glad to know there are affordable community staples like Kroger, Plum Market, Meijers and Heartland Market.
Best Convenience Store
In Farmington Hills, you will also find a wealth of convenience stores. That said, the best convenience store in the city is likely 7-Eleven. The store is practically on every corner and stays open later than most other stores in the area. Thus, if you are looking to grab a few quick groceries, snacks or even alcohol late at night, 7-Eleven is likely your best bet. Note, most of the local gas stations also have similar or comparable items and stay open late.
Top Sports Gear Store
In addition to a plethora of convenience stores, Farmington Hills also has several sporting goods stores. That said, definitely, the top sports gear stores are Dick's Sporting and Dunham Sporting Goods. Here, it was a tie, because though both stores cater to a wide range of sports and activities, they don't necessarily cater to the same ones. For instance, at Dunham's, you will find more apparel, equipment, footwear, etc. for your standard sports like hiking, swimming, tennis, and basketball. At Dick's, on the other hand, you are more likely to find outdoor equipment for hunting, camping, fishing, archery and golf.
Top Jeweler
If fancy jewelry and diamonds are more your thing, you'll be glad to know that there are several jewelry and gift stores located in the Farmington Hills area. Two stores are tied for first place again because one jeweler offers more custom pieces, and the other has more commercial or popular pre-made items. Nevertheless, if you are looking to create something special, then Greis Jewelers on Middlebelt Road should be your go to. Alternatively, if you are looking for standard or traditional pieces, then you should stop by Emery's Creative Jewelers on Orchard Lake Road.
Clothing Store
Farmington Hills also has a large collection of clothing stores for all budgets. Here, you can check out some of the local boutiques, stop by Saks off 5th, or go to your local Target or Old Navy—the choice is entirely up to you. In terms of top boutique stores, C'est La Vie is a great store for unique women's fashion. Plus, not too far down the road, you will find Barron's Wholesale Clothier that caters exclusively to men. For more affordable finds, HER Couture Resale, Gap, Burlington and T.J. Maxx are great options—all in the city of Farmington Hills.
Beauty Supply Store
There are several beauty supply stores in Farmington Hills as well. However, it is hard to take away Sally's Beauty Supply's crown. With more than one location in the city, you can find all your professional hair dyeing colors, cosmetics and salon equipment that you need. Of course, if you would like to browse a large selection of hair products or only look specifically at cosmetics, then Lee Beauty Supply on Middlebelt and Ulta Beauty in Southfield are just a short drive away.
Discount Store
Farmington Hills has a nice selection of discount stores too. Favorites like Tuesday Morning, TJ Maxx and the Dollar Tree can meet your bargain-hunting needs. There is also a bargain outlet called Ollie's in Farmington that has just about everything you could need under one roof. Note, before going to these amazing stores, make sure you have unpacked your current belongings; this way you will know exactly what you need to add that personal touch to your new apartment home.
Shoe Store
Along those same lines, you will quickly notice that a great shoe store in Farmington Hills is not hard to find. Nevertheless, if you are looking for a well-known retail chain with a large selection of shoes for both men and women, look no further than DSW Designer Shoe Warehouse. This shoe store has incredible deals and frequent specials. You should also check out New Balance and The Drip Don Street Wear and Sneaker Shop if you are looking for an excellent selection of gym shoes.
Home Goods Store
In terms of home décor stores in Farmington Hills, you need not look any further than HomeGoods and TJ Maxx. Both these stores specialize in affordable home décor items and homeware. There are also several Home Depots and a nearby Lowes if you need home hardware instead of décor.
Top Furniture Store
What's more, Farmington Hills is no stranger to furniture stores either. ABC Warehouse, Ashley Home Store, Adobe Furniture and Gorman's 3-Day Clearance can easily accommodate you. Plus, Farmington Hills has a Habitat for Humanity Resale shop on Grand River and BuyBuy Baby on Orchard Lake Road that are worth checking out if you are looking for affordable and unique pieces or if you need stuff for babies and young children.
Pet Supplies
Last but not least, since you likely moved into a pet friendly apartment, you might need to know where the pet stores are and which one is the best. Well, in Farmington Hills, you will find the staple pet supply stores, including Petco and Pet Supplies Plus. Both these particular stores offer a wealth of pet treats, food, services and supplies. Plus, you can bring your pet into both stores to help you shop. Thus, these pet stores are pretty much tied here. Other nearby pet supply stores include Pet Valu in Farmington and PetSmart in Commerce Township.
Take Away
As you can see, Farmington Hills has a lot to offer in the way of shopping. So, there should be no reason you need to drive more than 30 minutes to get everyday items, food, clothing and doggy treats. This is why so many people like living in the city of Farmington Hills, because it is so convenient when it comes to shopping, work and affordable contemporary housing.
That said, these above-mentioned stores do not even make up a tenth of the stores in Farmington Hills. So once you are done unpacking and settling into your new Farmington Hills apartment home, you should make it a point to see what else is out there. If you need assistance with finding local drug/grocery stores, party stores or other convenience stores, then do not hesitate to contact a helpful team member in your apartment community's leasing office for more information—or Google works too.