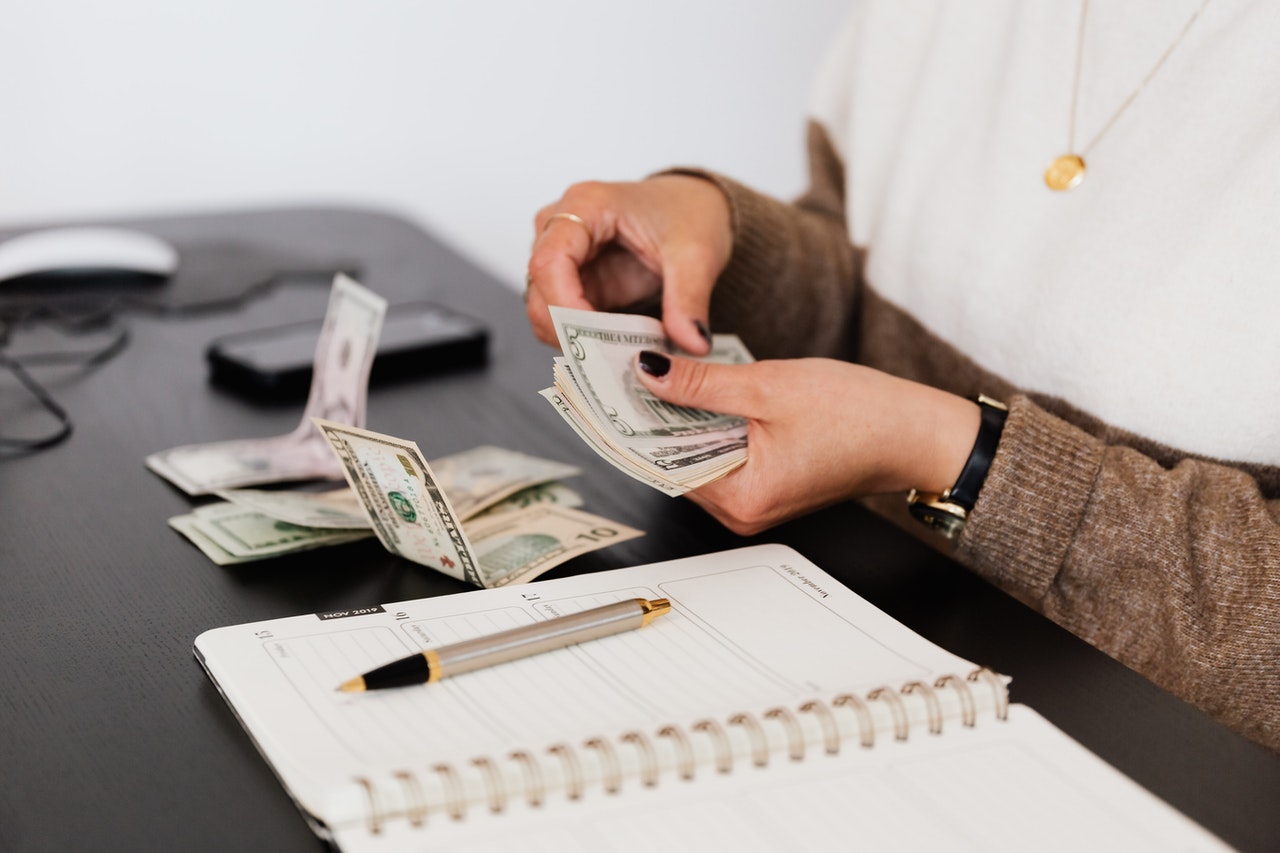 2 months ago · Justin Becker · Comments Off on What Bills Come with an Apartment?
Moving into an apartment might be an exciting time, especially if you are a first–time tenant. The price tag, on the other hand, can be a bit scary. It is not simple to adjust to apartment living, including all of the costs that come with it.
If you are used to residing with your parents, you might be surprised by some of the costs.
Rather than being surprised by all the bills that come with apartments, prepare and familiarize yourself with what you will be liable for. Understanding your bills in advance will assist in planning a monthly budget. That said, break down your budget and do your best to keep track of where every dollar goes.
The good news about apartment renting is that if your monthly expenses appear to be excessive or exceed 30% of your monthly income, you might want to consider sharing an apartment with a roommate. With that in mind, let's find out what kind of costs you should expect when renting your first apartment.
What Bills Come with an Apartment?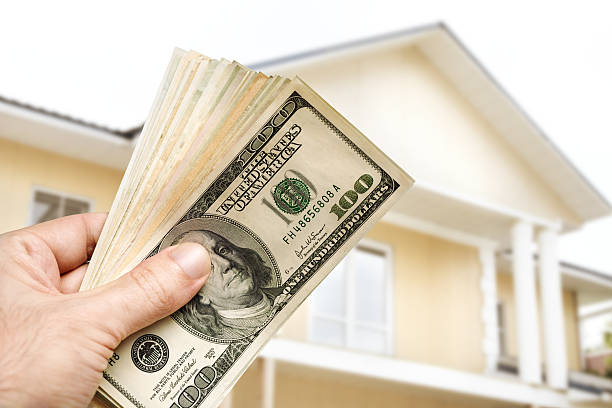 Typically, you should budget for the first month's rent, a security deposit, pet rent (if applicable), and relocation expenses, among other things. Many apartments are pet-friendly and will allow you to pay a pet deposit in installments.
Consider reviewing your personal finances and making plans for everything. For example, knowing how much you spend each month on groceries, renter's insurance, or any other housing expense is critical.
So, let's dive in and discuss bills that come with apartments in detail.
Rental Application Fee
Before signing the lease agreement, the first step is to fill out a rental application (required by most property management companies), which the landlord/property manager will review to see if you satisfy the apartment community's requirements. Learn more about how long it takes for a rental application to be approved here.
Often, the rental application will cost around $35 on average. It may appear to be a small fee, but it adds to a substantial figure when combined with other living expenses.
Security Deposit Fee
Typically, security deposits are equal to one month's rent (usually part of the apartment upfront costs). It is frequently used to cover any damages you do to the apartment while you are staying there. If you want it back, you must take care of the apartment and leave it in as good of shape, if not better, than when you first moved in, except for regular wear and tear (consider reviewing your lease agreement). Learn more about how to get an apartment deposit back here.
The easiest approach to eliminate security deposit surprises is to budget for six months' worth of rent; this will also double as an emergency reserve for your household's needs.
Pet Deposit and Pet Rent
If you have four-legged friends, you will need to budget for a pet deposit and rent. On average, most apartments need a $250 to $300 one-time pet deposit and around $25 to $30 for pet rent every month.
It is important to remember that many apartments have pet restrictions and fines for breaking them, which could result in you paying extra money. To avoid any penalties, please be sure to read and understand the apartment pet policy.
If you are in need of a pet-friendly apartment, learn how to find apartments that allow dogs here.
Moving Cost
Moving to your next apartment will cost you money. The amount will be determined by the distance, the size of the home belongings, and whether or not you will hire workers to assist you.
Plan on moving during the winter when fewer people are relocating, lowering the logistics demand. In addition, winter months often experience low rental prices, so not only will you spend less moving, but you could get discounted rental prices too. Checkout our tips for moving into your first apartment.
Monthly Rent
How much rent are you comfortable paying each month?
This is another bill to keep in mind. In fact, you will need to plan for several months of rent before moving in (typically six months). Renting apartments that cost more than 30% of your monthly income is never healthy financially. That said, negotiate for a lower rental price to save more money, if possible.
If you want to save money, again, consider renting during the winter months because demand for property is usually low during this time of year, and most landlords would rather negotiate a lower rate than have an empty apartment. Learn more about how to save money while living in an apartment here.
Renter's Insurance
Most landlords demand renter's insurance, so consider purchasing one to protect your personal belongings in the event of theft or damage. If you live in an area where natural disasters, like hurricanes, floods, or earthquakes, are common, purchasing insurance to insure your home will save you money. Typically, renter's insurance will cost you around $159 per year or $13 per month, on average. Learn if renters insurance is required in Michigan here.
Amenities
Living in apartments offers you a range of amenities you may not get in private homes. These amenities may include a swimming pool, fitness center, and clubhouse. Sometimes, the apartment complex charges you a fee to access these amenities. The cost of amenities may be included in your rent or charged separately.
That said, establish whether the fee is included or not. Nevertheless, make plans accordingly if you want an apartment with such amenities available.
Trash Pickup
Most apartment complexes provide trash pickup, meaning someone will come collect your trash while you focus on other things. Although it offers convenience, that comes at a cost. Talk to your landlord about the charges. In apartment complexes, trash pickup can cost around $8 to $15 per unit.
Parking/Garage
In apartment communities, the parking lot is sometimes a source of contention among tenants. This is the case especially when there is unassigned parking. If the apartment offers parking space, establish how much it costs monthly and plan for the annual cost. On average, parking can cost you $200 per year.
Internet
Many apartment complexes offer Wi-Fi services; all you have to do now is sign up for it (look for the utility providers/utility companies). With the rise of the work-at-home lifestyle, having an internet connection now appears to be a prerequisite.
According to Nerdwallet, in 2020, the average internet bill was between $47 and $69 per month, depending on the internet package.
It is easier to save more money by comparing the pricing of different utility providers. Consider signing up to providers with discounts.
Electric Bill
The electric bill is usually one of the significant bills in apartments. Heating and cooling your apartment will cost you extra money; in fact, heating bills and cooling bills typically account for about half of your energy bill.
In 2020, the U.S. Energy Information Administration reported that Americans' average monthly electricity costs were $117.46, up from $115 the previous year. The heating and cooling costs vary depending on the floor plan. For instance, the heating costs and cooling costs of a one bedroom apartment are likely to differ from that of a single-family house.
TV/Streaming Services
Although this is not a must-have service, the rise of work-from-home possibilities has prompted many people to subscribe to streaming services, like Netflix, in order to break the monotony. Subscriptions are frequently charged on a monthly basis. Plan your budget and determine whether you can afford this expense every month.
Water and Sewer Bill
Water and sewer can be billed directly to you or the apartment community, where the landlord will distribute them to each unit.Tenants then must include them in their next rent payment.
On average, a water bill will cost about $39 monthly, but this depends on your water usage. Sewer is often a percentage of your water usage bill.
Phone Bill
According to CNBC, the average cell phone bill costs around $127.37 per month. However, you may lower your phone bill by switching carriers. Although switching carriers may be expensive upfront, if it saves you money in the long run, it is worth the cost.
Should Landlords or Tenants Pay for Apartment Utilities?
If you reside in an apartment, your landlord will most likely take care of the sewage bill, while you will be liable for the energy, water, and trash bills, among other things. Before signing your lease agreement or rental agreement, go over it again to make sure you understand what kind of utility costs you will be responsible for.
How to Make a Budget
Budgeting your apartment bills will help you remain on top of your payments so you don't miss out on anything and end up paying the penalty.
Here are some recommendations for budgeting your monthly payments while renting an apartment:
Know Costs and Dates
Knowing the cost of each item is the best method to budget for your rental expense. For instance, if you are dealing with pets, calculate the monthly cost of the animal and project the annual cost.
Make a Calendar
Make a schedule for paying your expenses and add it to your calendar. It is easy to forget to pay rent or other bills, especially if it's not automated. Google calendar offers a reminder feature that you can use to avoid penalties for late payment.
Payment history accounts for roughly 35% of your credit score (credit history), so paying bills on time will help you improve your credit score. Learn more about what credit score you need to rent an apartment here.
Try to Build an Emergency Fund
It is always a good idea to have an emergency fund. This could assist you in resolving any financial issues if your income source is interrupted or if catastrophe strikes.
Overestimate Costs
Overestimating bills will help you avoid a budget deficit by allowing you to have a budget "spill over." For example, if your electricity bill costs $120 per month, estimate it to be about $150 per month. However, this entirely depends on how you consume energy.
How to Keep Your Utility Costs Low in Apartments
Utility costs account for a large portion of your monthly rent costs, and lowering them requires understanding some utility consumption tips and tricks.
That said, here are some tips you can use to lower your utility bill:
Unplug All Appliances When Not in Use
If your appliances are not in use, unplug them from the wall socket. This will help you avoid paying unnecessary bills. Appliances, such as ovens and cookers, consume a lot of energy.
Use Energy-Efficient Bulbs
Incandescent bulbs are the most inefficient light source, consuming a lot of energy and having a shorter lifespan than LED bulbs. Incandescent bulbs have a lifespan of roughly 1,000 hours, whereas a 15-watt LED bulb has a lifespan of around 25,000 hours. Prioritize investing in LED bulbs to lower the energy bill. Learn more on how to save energy in an apartment here.
Regular Maintenance of HVAC System
If you go awhile without repairing your HVAC system, you may end up with a large bill at the end of the month. If you see a sudden increase in your energy bill despite consuming the same amount of energy as normal, your HVAC system is the most likely culprit. Request that your property manager/apartment management has a look at it and identify the problematic HVAC parts.
Fix Your Door and Windows
If your apartment lets in air through under-door spaces, like your windows, you may have a high energy cost. Visit a local hardware store and buy an air sealant; it's a small price to pay compared to the energy bill.
Final Thought
The cost of your rent is not the only bill to be concerned about when living in a rental, which is why it is important to be aware of the full spectrum of bills that come with apartment renting. In a nutshell, apart from the rental price, here is what you should remember to budget for when renting an apartment:
Security Deposit
Pet Rent
Pet Deposit
Renter's Insurance
Electric Bill
Gas Bill
Amenities
The most important thing to do is review your lease agreement/rental agreement and confirm all associated fees before signing and moving in. If the bill appears to be a little overwhelming, find a roommate to split the bill and still enjoy the perks of the apartment community. If this is the route you choose to pursue, you will need to learn how to split up rent with roommates.