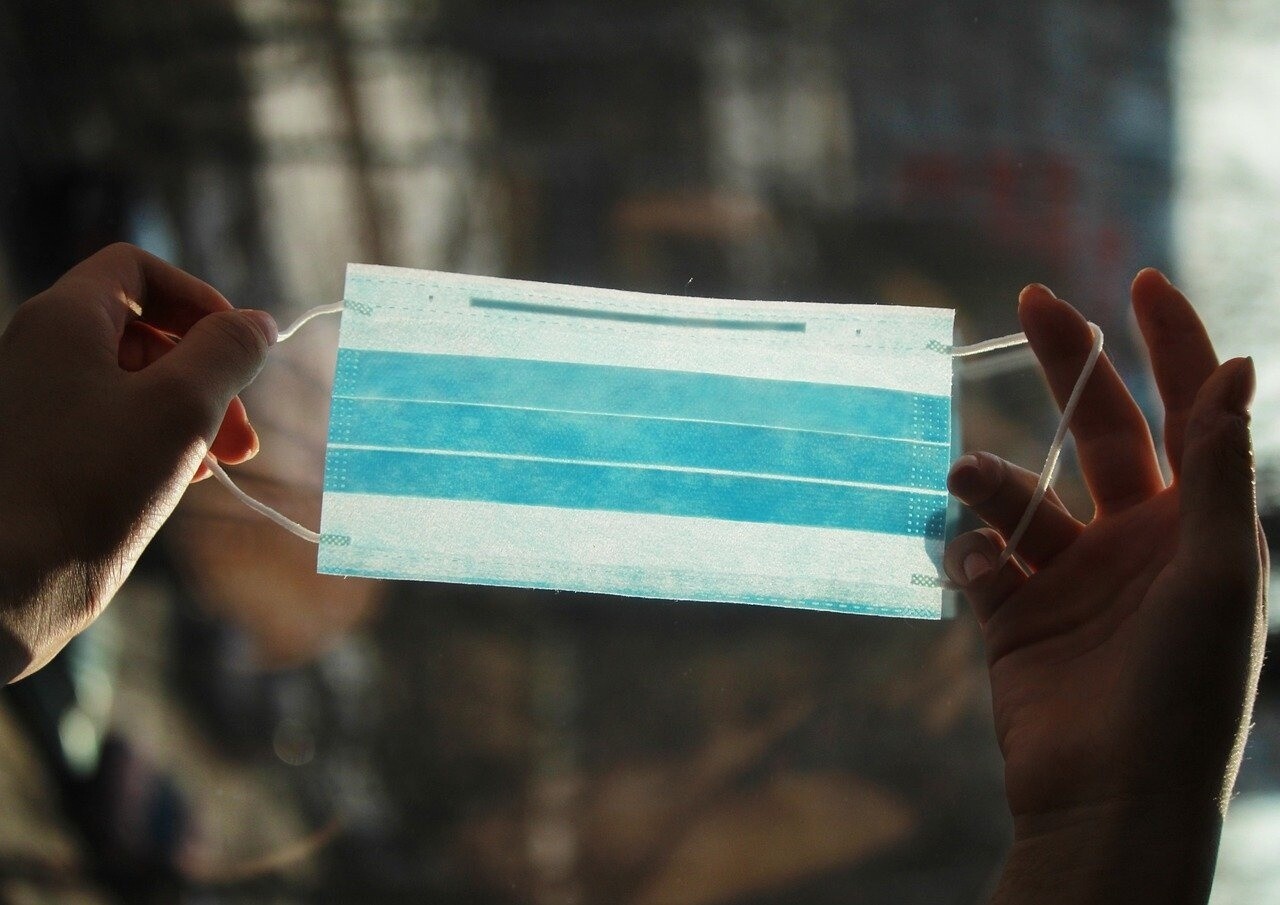 2 years ago · Justin Becker · Comments Off on How To Shop and Return While Social Distancing
The lockdown that is in place for most states right now means that the amount that you are traveling has decreased significantly. However, this does not mean that you are staying inside of your home 24/7. You are likely leaving your apartment in order to get some fresh air and run essential errands. It is important to do this in order to stay sane and healthy during these unprecedented times. 
When you are running errands, such as going shopping for essential items, you are being brought into an orbit of other people who live outside of your home. The germs are out there and endangering lives. If you live in an apartment complex, it can be difficult to know when the best time to go shopping might be. There are always people out and about in the complex and in order to stay safe it is important to try to avoid contact with your neighbors at this time. You can still socialize with your neighbors in some capacity. In fact, there are several fun ways that you can keep in contact with your apartment neighbors while still social distancing. 
When it comes to shopping, here are some tips for maintaining social distancing while out and when you return to your apartment.  
Wear A Mask
When this all first started the Centers for Disease Control and Prevention (CDC) did not recommend wearing a mask if you were feeling fine. However, things have progressed and along with those progressions comes changes. The CDC is now recommending that everyone wear a mask when they go out in public. Even if you are just going to check your mail in your apartment complex, it is a good idea to put a mask on when you go. 
It is important to try to wear a mask when you go out shopping as well. The mask not only helps protect you, but it also protects others around you while you are out shopping. In fact, according to the CDC if everyone wears a mask it can lower the risk of infection by more than 90 percent. 
Only Get What You Need
At this time you are likely dying to get out of your apartment. However, it is important to make sure that you are not just going shopping as a way to get out of the house. Shopping should not be treated as entertainment. The entire point of social distancing is to help stop the spread of the virus. COVID-19 causes many symptoms that can last for a long time and be very frightening. The point is, you do not want to get this and you want to make sure you are limiting your exposure to others. For that reason, making your trips to the store short and to the point are your absolute best options. 
If you need to go into a store make sure that you wash your hands before you leave your apartment. Put your mask on and head out. Try to avoid coming into contact with your neighbors. This can be difficult in an apartment complex, but taking precautions to leave when there are few people around is very beneficial. 
When you are at the store, have a list ready and get the things that you need and then leave as quickly as possible. Try not to use your hands to open doors or push any buttons while you are out. Use your elbows or your feet when you are able to. 
Keep Track Of Your Phone
Another important thing to think about when you are out shopping is where you are placing your phone and other personal items such as keys. Your phone is something that you likely always have with you. However, if you are making a quick trip to the grocery store, leaving your phone at home is a really good option. If you simply have to take your phone with you, try to keep it in a pocket or in your purse. Laying the phone in your cart at the grocery store opens it up to becoming contaminated. The less you expose your phone to the better. If you do lay your phone in the cart, use a disinfectant wipe to clean it off when you are done at the store. 
Arriving Home
When you arrive home from your trip to the store, the next step is to safely get your goods inside of your apartment. Depending on how much you have purchased, you might need to make more than one trip. When it comes to apartment living, chances are that there will be cars parked near yours when you arrive at home. If possible, try to park away from other vehicles. This will give you more space when you are unloading your groceries. You might have to walk a few extra steps, but it is worth it. You can pull your car into a closer space when you are done getting in and out of it for the time being. 
Once you have all of your items inside, take off your mask and make sure that you wash your hands. You also should consider disinfecting the packages that your food is in. You can spray the boxes with lysol, or simply remove the items from the packaging and place in your own storage containers. You can then take the packaging and place them in your trash receptacle and then remove them from your apartment. This will ensure that if the packaging is contaminated, you will be less likely to contract it. Another option is to let the items sit in your garage or other storage area for at least three days before you use it. 
Disinfect Your Car
When you return from running errands it is a good idea to take a few minutes and disinfect your car. You should wipe down the steering wheel and other surfaces of your vehicle. Spray your trunk with lysol or another disinfectant. This will help kill any germs that might have been on the products that you purchased. 
It is also a good idea to keep some disinfectant wipes and hand sanitizer in your car with you at all times. You can wipe down the surfaces before you even get out of your car and start unloading. 
Keep Your Apartment Clean and Disinfected
Another thing that you can do is to make sure that you are keeping your apartment cleaner than normal. Use disinfectants such as lysol on surfaces that are often touched such as doorknobs, light switches, and cabinets. This is especially important if you are living with roommates. If you live with other people it is important to make sure that you are all on the same page when it comes to keeping your apartment safe. It is a good idea to appoint one person to do the shopping and other errands for the group. 
Conclusion
Going to the store right now is not a source of entertainment. It is something that has to be done and proper precautions should be taken in order to help keep yourself safe as well as your neighbors. When you live in an apartment building, it can be a bit more difficult to get in and out of your place without coming into contact with others. Taking the time to prepare for your trip and then practicing good social distancing while you are out is very important and something that can easily be done with just a bit of effort.