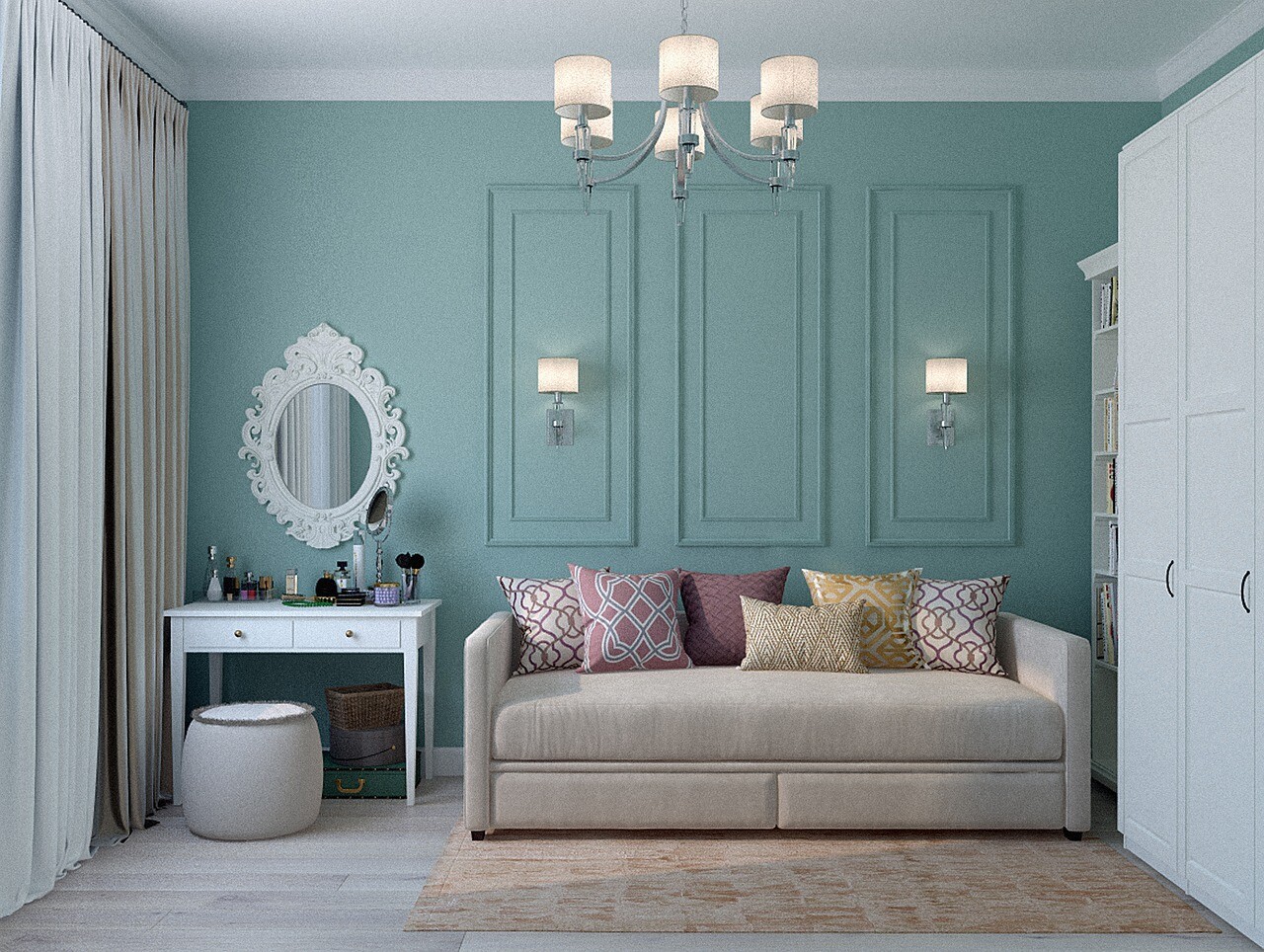 2 years ago · Justin Becker · Comments Off on How to Maximize Space in an Apartment
Do you want to live in a small, cramped space? Certainly not! You want to be able to move around freely in an apartment, right?
Large apartments or houses can provide you with that luxury of space, but your small apartment cannot. So, what do you do when you realize how tiny your place is?
Well, if you look around your small apartment, you can locate areas that can be used for extra storage to help you get rid of all the clutter. Truth be told, a well-organized home can make it appear as if you live in a larger space.
How to Maximize Space in an Apartment
If you live in a small space apartment or house, it's essential to make the most of every square footage of available space.
Creating space in a small apartment may seem impossible, and picking home decor may be a huge challenge for many individuals. However, it could imply that you haven't yet learned how to maximize space in your flat.
Now, if you're having trouble with your apartment space, the good news is that you can solve your problems by using these apartment ideas and advice. With that said, if you can't manage on your own, consider hiring a professional organizer.
Maximizing Your Living Floor Space
It's not just about making the living room furniture layout work for many studio apartment occupants; it's about making it all function in a way that serves several needs while still allowing for breathing room.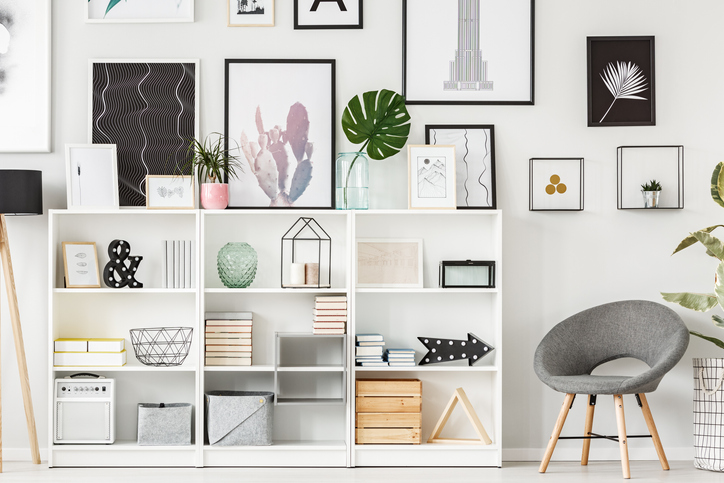 In an ideal world, your living room would be the focal point of your home, so getting it just right, in terms of layout, can be a smart place to start when it comes to living freely in a studio apartment or house.
Selecting custom furniture, among other things, is one aspect of maximizing space in your living room.
Here's how to decorate your living room:
Go for Foldable & Multi-Functional Furniture
Foldable furniture offers a lot of possibilities for making your living area more space-efficient.
For example, consider purchasing a couch that can be transformed into a guest bed, instead of a standard couch. You won't have to worry about finding an additional bed for your visitor this way.
If a bed isn't an issue for you, look for furniture with additional storage compartments underneath. This way, you'll be able to keep all of your belongings out of sight while still being able to get to them conveniently. These are smart storage solutions.
A good example is an Ottoman Coffee Table; it may seem like an average table, however underneath are three stools, and the top may be elevated to work or eat from the couch. It serves double-duty.
It contains a storage compartment on the inside where you may store books, office supplies, or even your laptop, along with anything else you wish out of sight. As such, if you want more space, consider going for such coffee tables.
Play Around with the Layout
The less or more space you have depends on how you arrange your studio apartment or home. As a result, you should consider where you'll put your table, couch, and other personal items in the living space.
For example, in narrow and long room small apartments, you can consider putting your couch back-to-back to create two seating areas.
Additionally, consider purchasing a circular cafe table with two seats if your living area is also used as a dining room. Although it may not be sufficient or as large as you desire, the table can accommodate a small group.
Furthermore, you generally don't require a large dining room if you live alone in small apartments, especially if you're on a small budget. If you have a group of more than two people, consider purchasing a foldable cafe table that can be dragged out to accommodate the additional person.
You may want to add mirrors to reflect your wall colors and lighten up the space, especially if there aren't any windows or natural light. Natural light can be magical to your room.
Maximizing Your Bedroom Space
Your room can be used as a gym, a home office, and much more; however, getting to this level requires some planning and space-creation methods.
Let's look at what you can do to make your bedroom more spacious:
Make Use of the Extra Closet Space
People frequently have large closets in their residences, but poor organization gives the impression of a limited floor plan.
To combat this, make sure that all of your clothes and other belongings in the closet are neatly organized so that you have more room to keep more stuff.
Also, your closet door could be another vital place to make adjustments. For example, you might want to add a mirror to the closet doors to save on precious space and brighten the mood.
Make Use of Space Under Your Bed
The space under your bed can serve as a storage compartment.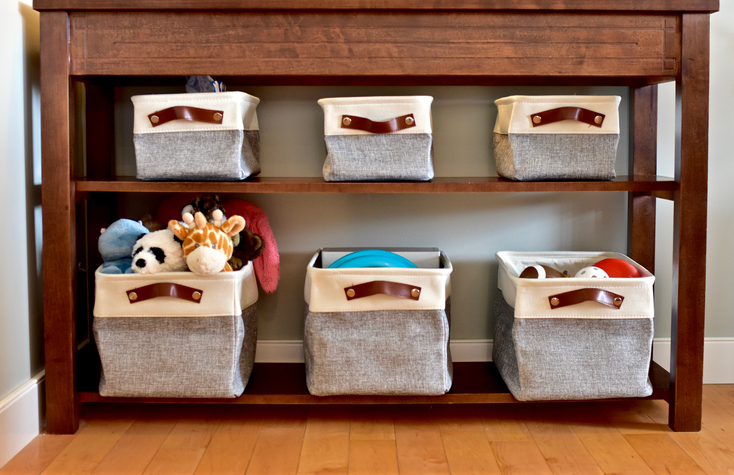 Consider purchasing storage containers or, if you're in the market for a bed, go for one with storage areas underneath if you can't afford the extra costs for storage containers (they come in multiple sizes). You may store stuff here while also freeing up room in your closets.
Mount a Mini-Shelf
A large nightstand can unintentionally fill up your bedroom floor space; however, you can avoid this by mounting a mini-shelf on the wall alongside your bed.
A mini-shelf is a terrific way to increase storage without sacrificing aesthetics. Also, a floating shelf will save space more than a side table.
Wall Sconces
A desk lamp might take up more floor space, but you can save floor space in your bedroom by opting for wall sconces instead.
Murphy Bed
A murphy bed can be a great addition to your studio apartment because it can free up space that a regular bed would otherwise take up.
For your home office space, murphy beds often come with a table attached for your home workstation.
Maximizing Your Kitchen Space
A well-designed kitchen can give your residence a professional appearance. However, if yours isn't particularly spacious, you might do the following in maximizing small spaces:
Select the Appropriate Color Scheme
Using brighter colors in your kitchen might help it appear larger. As such, consider making your kitchen walls light in color.
Installing Shelves on the Wall
Creating storage on wall space, for things like pots, pans, and other light appliances, can be a terrific way to save room. You might also consider purchasing racks with hooks to hang your mugs and other small items.
Declutter Countertops
Many people use their counters to store stuff, like mugs and other items, but this is inefficient if you want to make the most of small spaces.
Clearing the countertop and other kitchen surfaces to only utilize them as a workspace for cooking is one of the best methods to create space in your kitchen.
Instead of using your countertop as storage space, consider using a magnetic strip installed beneath your upper kitchen cabinets to hang your knives and other stainless steel utensils. Additionally, consider hanging items that you frequently use for easy access.
Maximizing Your Bathroom Space
Rather than having an untidy bathroom, you can rearrange and add a few objects to create storage places for bathroom products, all while retaining the aesthetics.
Here is what you can do for your bathroom to maximize space:
Make More Room on the Floor
Increasing the amount of space on the floor might provide the impression of a larger bathroom. Extra towels and other goods, like toiletries, can be stored beneath your vanity.
You can also move about more freely because most of the stuff is housed in the vanity.
Add Mounting Hooks
Adding mounting hooks can be a great way to free up spaces in our bathroom. Consider mounting the hooks on your bathroom door and hanging your towel.
The area will look neat without doing anything out of the ordinary if you hang a towel on your door and store additional towels in the vanity.
Install a Pocket Door
A swinging door takes up much space, as opposed to a pocket door that slides in.
Installing a pocket door will help you generate additional space; however, check with your landlord to see if such adjustments are permitted.
Your security deposit will be jeopardized if you fail to check with your landlord or property manager about the adjustments you want to make in your small apartment.
Add Mirrors
Adding a large mirror to your bathroom will give it a nice appearance. Also, reflective surfaces give the illusion of a larger space, as well as brightening the mood.
Maximize Over the Toilet Space
To add more storage space to your bathroom, get creative and add floating shelves. The shelves also help to keep your bathroom tidy and brighten up the overall atmosphere.
Before Making Adjustments
If you're thinking of making any kind of adjustment to your small apartment, first check it out with the landlord or property manager to make sure the changes are permitted.
The lease agreement will always include instructions for making changes to your small apartment. Allow the lease agreement and the landlord to lead you, no matter if it's a minor or significant alteration.
Should I Get a Bigger Apartment or Rent Storage?
You may have considered renting storage space or relocating to a larger apartment at some point. However, the answer to that question isn't as simple as a yes or no. There are several elements that will impact your decision.
Perhaps the feeling of being hemmed in by so many belongings will make you feel compelled to clear the space so that you can move around more freely.
As a result, if you're debating whether to rent storage or relocate to a larger apartment, here's what you should think about:
Accessibility
It's important to consider how often you will be accessing particular items.
For example, if you use it frequently, you'd be better off relocating to a larger apartment rather than investing in extra storage space. This way you can keep all of your items in one spot and access them whenever you want.
On the other hand, renting a storage container is a far better option than moving to a larger apartment if you need access to seasonal items. Camping gear, for example, is something you'll only use once or twice a year, so that you won't be visiting the storage unit as frequently.
Convenience
Moving to a larger apartment or storing your possessions can be stressful. A massive task awaits you, starting with packing, loading, then relocating your belongings to a storage unit or a larger apartment.
So, any decision you make about moving to a storage unit or a larger apartment should be based on the schedule.
Will you be staying in the flat for an extended amount of time, or only for a few days? Renting a storage space will be helpful if you are just staying for a short time. However, if you're sure about staying longer, you should consider moving to a larger apartment full-time.
Cost
When determining whether to rent a storage facility or move to a larger apartment, money may be one of the most important considerations. For example, the bigger the apartment, the more the rent you pay for it.
With that said, renting a bigger room means that you'll have easy access to your belongings whenever you want, and quickly, compared to renting a storage unit. On the other hand, renting a storage unit is like an apartment; the bigger it is, the more money you pay.
Small storage facilities, however, may not be able to hold your huge stuff. As a result, you may be obliged to pay a large sum of money to rent a larger storage unit.
Aside from the storage unit's size, the facilities that come with it will also affect the price. Some storage units, for example, come with additional security and temperature control options. The temperature control feature is unlikely to be included in a small storehouse.
What's More Important: Size or Location of an Apartment?
While you have a lot of belongings and need to stay in a strategic location, you'll certainly come to a fork in the road when choosing the size of an apartment or where to live.
The cost is one of the most important factors to consider while moving, whether you're a first-time renter or a seasonal tenant. No matter what, you wish to live in a cost-efficient apartment.
Also, while you may desire a large number of amenities, have you considered the location and size of the apartment?
Location
To tell you the truth, most people want to reside in a strategic location where they can get to nearly everything quickly. As a result, while relocating, one of the most important factors to consider is the location.
Living in one of the U.S. big cities, like New York, offers some perks, such as convenience in shopping, public transportation, and more.
Not everyone, however, enjoys city living. Some choose the outskirts to escape the noise and traffic. Furthermore, compared to the suburbs, living in a city provides fewer open spaces. If you are a pet lover, you will want as many open places as possible.
Perhaps you prefer working from home, which has been more popular in recent years. This usually does not require as much movement as an office job. Furthermore, the growth of the internet has resulted in a plethora of online opportunities.
Size
Isn't it improbable that someone would enjoy a confined space? As a result, we can all agree that extra space is required.
When it comes to a basic apartment, size does matter. However, the size will be determined by several circumstances, including whether or not you live alone. If not, do you share a home with a family or a roommate?
As a result, depending on the circumstances indicated above, you can choose the size of the flat. However, you should be aware that the larger the flat, the more heating and cooling units are required throughout various weather seasons, thus the cost of utilities will fluctuate.
Verdict: Size vs. Location
Your circumstances will determine the size and location you choose. It's simple to claim one is more important than the other, but the truth is that it depends on the needs of the individual.
For example, the cost of a one bedroom apartment in New York City, in terms of square footage, is likely to be higher than in Michigan communities. As a result, if you reside in New York City, your budget will undoubtedly become a priority.
How to Choose the Perfect Apartment
Choosing your next residence necessitates thorough research to compile all of the necessary components.
You must consider the following factors if you want to find a perfect apartment:
Consider Space
A nice apartment should be large enough to accommodate your furniture and other belongings, without being too crowded.
Finding a larger apartment is vital, especially if you have a lot of belongings that need to be stored. A big apartment will allow you to make any kind of adjustment to create more space for storage, while still being neat.
When it comes to the kitchen, cooking in a small space is not enjoyable; but, a larger kitchen with a large countertop is. Pick an apartment that can give you the desired space.
Budget
The budget does not merely include the rent for the next apartment. Budget cuts are made to everything, including the cost of public transportation and groceries, among other things.
If you're looking for a new place to live, evaluate all elements and make an informed selection.
Amenities
Easy access to amenities makes our life easier. Check out the kind of amenities the apartment offers before jumping to signing a lease agreement.
Do they have a lot of parking? Is there a pool available? Is this a pet-friendly location? If you can check all of the boxes, you can move on to the next step.
Final Thought
Maximizing space in your flat can give the impression that it is larger than it actually is. If you can implement the above apartment ideas, you'll be ecstatic and enjoy a better quality of life with more space.
However, if you're thinking of making changes, whether modest or large, you should notify the landlord or ask permission before proceeding with your quest to save room.