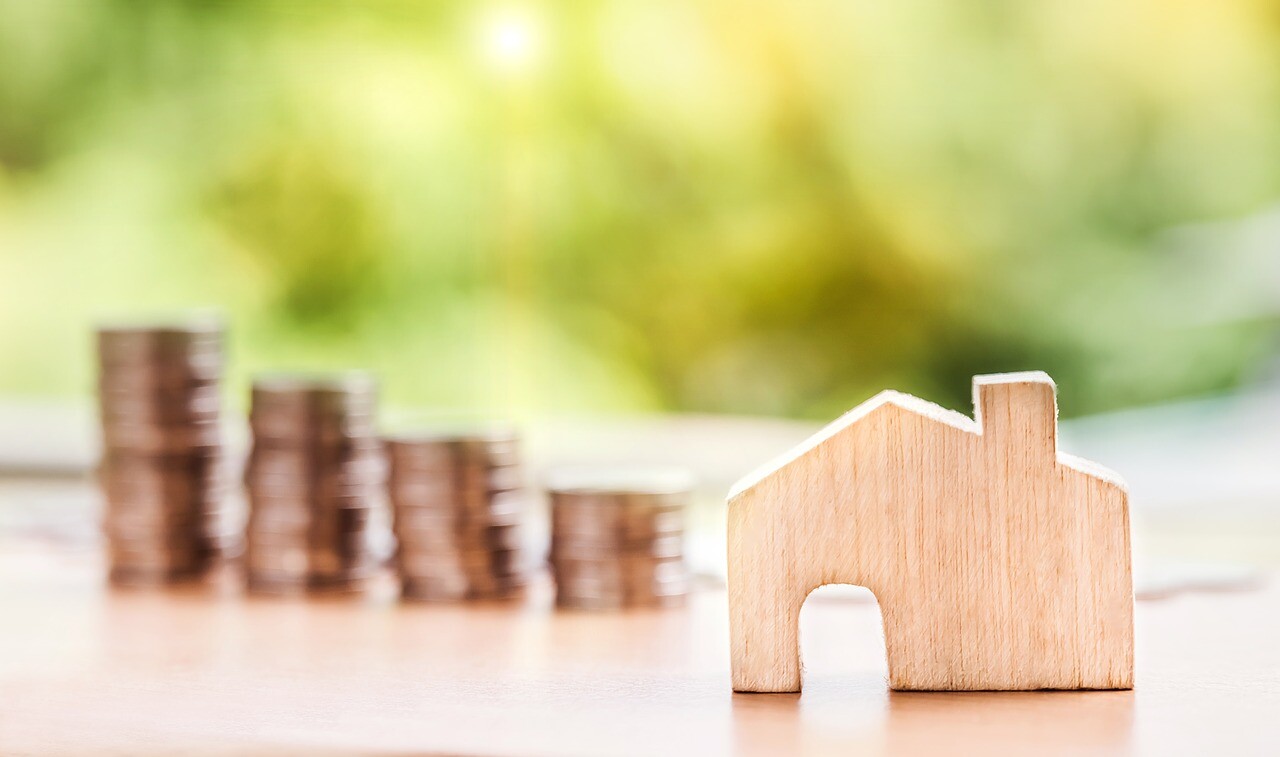 2 years ago · Justin Becker · Comments Off on How to Get Apartment Deposit Back
Most leases require that you pay a security deposit before moving into your new apartment. As part of the new landlord's obligations, you may also be required to pay a direct deposit of one month's rent.
As the name suggests, the security deposits often act as a cushion to offset any damages during your stay at the apartment. The amount may vary depending on the landlord's regulations.
Typically, security deposits are equal to a month's rent, however it can be up to a month and a half's worth. The landlord usually passes over the keys as you take over the property after signing the lease agreement and making the requisite payments.
How to Get Apartment Deposit Back
You expect to get your security deposit back when you move out, whether you're a first-time tenant or a seasoned one, right? But how do you reclaim it?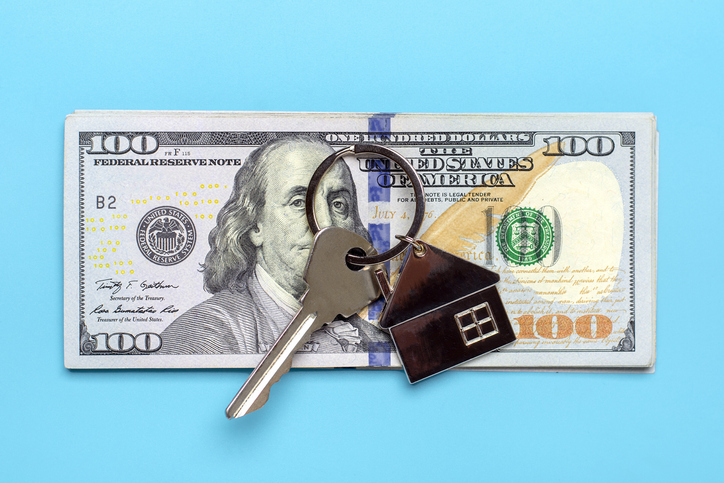 It's vital to understand all on how to get your security deposit back, which is why we've written this post to show you just how.
Before Moving In
The most important thing to remember before moving in is to read your lease agreement. Your security deposit is described in detail in the lease, as well as how to get it back.
Check the terms, such as how to break a lease (early lease termination), which can impact your security deposit, as you read the fine print to understand all the provisions of the lease agreement.
Also, find out how long you have to provide proper notice before you move.
Ideally, you should have plans when you move-in, but plans change, so make sure that any changes do not affect your rental agreement.
Also, have a move-in checklist as you go through the room with the landlord and note the condition of the apartment. Ideally, the landlord will provide the move-in checklist.
Always Be a Good Tenant
Being a good tenant boosts your chances of getting your security deposit back.
I'm sure you're wondering exactly what does being a good tenant entail? Well, to be honest, nothing out of the ordinary.
The key to keeping a positive relationship with your landlord is to pay your monthly rent on time. Also, make certain that you are not in any way violating the lease's terms. If your rental unit only allows two pets, for example, don't bring three.
Similarly, inflict no damage to the walls or the floor, and don't smash the windows. If you have a wooden floor, make sure your pets don't scratch it or bite it.
Instead, try doing things like purchasing a dog floor mat, if you have a dog. This precaution will improve your chances of receiving the security deposit.
The bottom line is that you should aim to leave your flat in the same condition as when you first moved there.
Tenant Rules and Regulations
Apartments are recognized for having a set of rules and regulations that must be followed to the letter by all tenants. With that in mind, you may want to double-check your lease conditions after you've moved in to ensure you're following the rules and not breaking them.
As a tenant, make sure you meet your primary responsibilities, such as paying your rent on time, paying your pet rent on time, and adhering to the communal vehicle and parking regulations.
In addition, any potential health and safety risks must be addressed. For example, if you're thinking about grilling indoors, you might want to reconsider.
Botsford Place Terrace Apartments Security Deposit Refund Requirements
All tenants at Botsford Place Terrace Apartments are subject to the same set of rules and regulations.
If you wish to get your security deposit back, in addition to being a good renter, consider adhering to the following standard standards:
When Moving Out
Consider reviewing your lease agreement again as soon as you understand moving out is in your plans.
This will allow you to go over your duties again and figure out how to obtain your security deposit refund.
In an ideal world, there will always be a set of conditions that you must follow to receive your security deposit, and what better way to find out what they are than by reading the lease terms.
With this in mind, you may rest assured that you give yourself a better chance to receive a percentage, if not all, of your money.
Notify Your Landlord
One of the most important conditions for receiving the security deposit back is to present a written 30–day landlord notice to the leasing office, along with a forwarding address.
According to Michigan law, you must notify your landlord or property management in writing within four days after you have left the premises.
This notice should include a forwarding address where you can be reached and, as a result, where the mail will be sent to you.
It's important to remember that if you don't offer at least a 30-day notice, or any form of notice, you risk not receiving your money when it's due.
Last-Minute Financial Details
Before moving out, make sure you pay all of your outstanding expenses. Unpaid rent, utilities, and municipal permit costs, if any, should all be paid on time.
Make sure you're up to date on any late rent payment fines or charges. Last month's rent, NSF fees, legal fees, and damage reimbursement costs are all included in this category.
Furthermore, property damage is widespread in rental flats; as a result, if your unit has any type of pre-existing damage, make plans for repair or expect a deduction from your deposit under the local laws.
The goal is to have the apartment in turn-key condition as soon as possible.
Inform the Landlord for Any Major Repairs
Although you may be able to handle minor repairs in your apartment, consider telling your landlord or property manager about any big repairs so that a professional can address them properly and efficiently.
With that said, some damages are considered normal wear and tear; learn how to recognize them because you may not be liable for such repairs if the damages fall into this category.
Similarly, suppose your apartment is free of serious problems and merely shows signs of typical wear and tear.
In that case, you need not be concerned about your security deposit because you will receive your full refund. The bottom line is that you need to make sure that all the necessary repairs are completed.
Do a Thorough Deep Cleaning
The obligation for receiving the deposit back does not cease with the flat being repaired. Consider completing a deep cleaning of the unit, including the appliances you found when you first moved in.
Ideally, you should leave the appliances in the same conditions as received at the time of occupancy.
A move out inspection (final inspection) will be conducted by the landlord to ensure that everything is in working condition, just as it was when you had a walk through with the landlord when you first received the keys.
Expect a $100 penalty per appliance on your itemized list/receipt if the landlord discovers you left filthy appliances behind after the move out inspection.
Take Your Belongings with You
The landlord expects that you will take all of your possessions with you and leave none behind when you move out.
If not, the landlord or property management will dispose of any left goods. As a result, any furniture or goods left behind that need to be disposed of will be deducted from your security deposit.
Expect to be charged at least $25 or more for each item the landlord will dispose of. With that in mind, your deposit will be a lot smaller than you anticipated.
Similarly, if you leave stuff in other apartment complex areas, such as the storage unit, the rule still applies, but it will cost you even more money.
With that in mind, you should expect to pay at least $100.00 to remove and dispose of anything left in your storage facility.
Return Your Keys
You are expected to return the apartment keys to the respective parties in the same way you received them, even if it is not part of the refund policy requirements.
If you lose a set of keys, or even say a parking pass, you should expect to be charged for the replacement of them, as well as any lock changes that may be necessary.
If you're unsure how to return the keys, consider dropping them off at the leasing office or sending them to the appropriate management team.
Another acceptable option would be leaving them in an envelope in the locked apartment.
FAQs on Security Deposit Return
Naturally, you may have many questions about the security deposit refund; hopefully, the FAQs below will answer them. If not, you can always contact the leasing office with any questions.
Will the Landlord Charge for Wear and Tear?
The regular wear and tear in the flat will not be charged against you. However, if anything beyond that appears to be your doing, whether with or without your consent, you will be charged.
Any damages to the property will be taken from your security deposit upfront. Before signing the lease agreement, consult the property manager if you have any questions concerning regular wear and tear.
What is Normal Wear and Tear?
It refers to the expected depreciation that occurs due to a tenant's presence in a property, not to damages caused by a tenant's carelessness, neglect or abuse.
Can a Landlord Charge You for Cleaning After You Move Out?
The landlord will charge you for the cost of cleaning if the property is not left in a fit condition for the next tenant. For this reason, make sure your rental unit is left in the best shape possible.
How Long Does a Landlord Have to Return a Deposit?
A landlord is required by Michigan law to refund the security deposit to the tenant within 30 days of the tenant's departure, along with an itemized statement of deductions.
If you have any concerns about the deductions made by the landlord, you have the right to contest what you feel the landlord owes you.
Under Michigan law, tenants must contest the landlord's alleged deductions within seven days of receiving the itemized list and balance, if any, or forfeit their right to do so.
Seek legal advice and send a demand letter by certified mail to the landlord expressing your rights under landlord-tenant legislation if your former landlord acted outside of the 30-day period for a security deposit refund.
You could also inform the landlord that if he/she does not comply (landlord refuses), you intend to take legal action. If the amount is less than $6,000 you can sue in small claims court.
A small claims court is meant to handle cases like disputes between landlord and tenant.
Can the Landlord Demand Over and Above the Deposit?
Yes! If the damages exceed the deposit amount, the landlord has the right to ask for more money. The landlord may take legal action in small claims court to recover extra money, if necessary.
Settling disputes in a small claims court is time-consuming and can cost you even more money.
For this reason, you must always take care of the property and not cause damages that will cost you more money.
How Clean Do You Have to Leave a Rental Property?
Although the floor or carpet will appear old and worn out, this is quite okay. However, leaving a large stain on the carpet or floor is not acceptable.
Make sure to remove any stains from the carpet and, at the very least, restore the carpet's clean appearance.
Recap
If everything on your move-out list checks out and all the rules are followed, you should be able to obtain your whole security deposit refund.
If you didn't know, your Botsford Place Terrace Apartments security deposit will be retained at Chase Bank's main branch and repaid to you within thirty days of returning the keys.
With that said, you must complete all lease criteria and leave the property in the best possible condition, with no unpaid rent or bills for this to happen.
Also, remember to include your forwarding address when you send your final notice, after moving out.