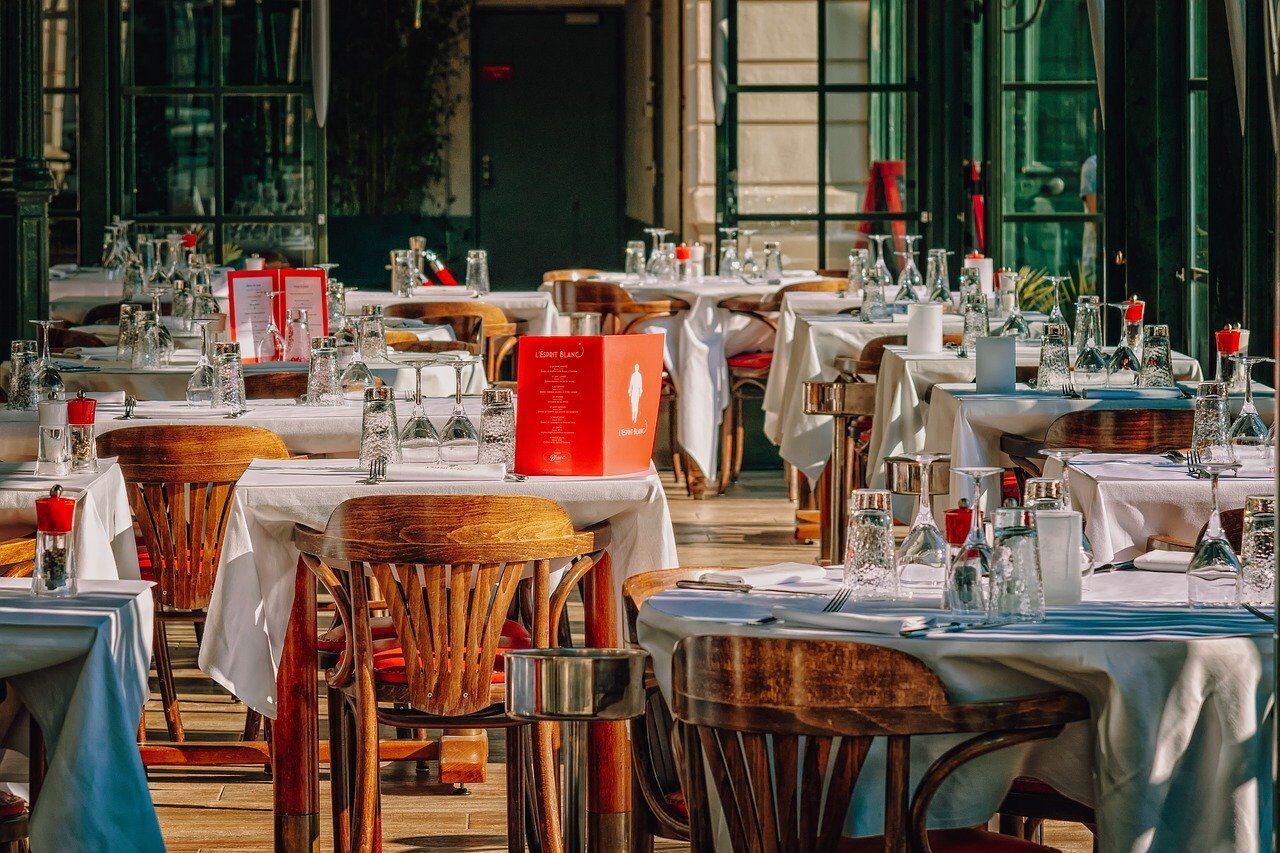 1 year ago · Justin Becker · Comments Off on Top 5 Restaurants To Dine-In At in Farmington Hills
Farmington Hills is a great place to live, work, and play. It is also a phenomenal city with ample restaurants and amazing eateries. If you have recently relocated to this fine city and are looking for the top places to dine-in at, you are in luck. The heavy lifting has been done for you, so you can get back to unpacking in your new apartment.
When you have officially settled in, then you can check out these five top restaurants to dine-in at in Farmington Hills.
Top Breakfast Spot
There are several local spots or restaurants that specialize in the true art of breakfast. That said, there can only be one top breakfast joint, and that place is none other than the Breakfast Club. Located on West 10 Mile Road, this local favorite knows how to make the most important meal of the day, the best. Voted the best establishment for breakfast and the second-best place for brunch by Channel 4, this eatery outshines the trendy spots for breakfast in lively cities like Royal Oak. Residents flock to this restaurant because they use only the freshest ingredients plus offer vegetarian options. What's more, you can grab lunch here or a carry-out too. The hours of operation are from 7:00 am to 2:30 pm, Monday through Sunday.
Top Family Restaurant
Since Farmington Hills is a suburb of Detroit, you will not have any trouble finding a family or kid-friendly restaurant. In fact, they are practically everywhere you turn. Of course, if you are looking to dine-in at the top family restaurant in Farmington Hills, then look no further than Buddy's Pizza. Located right off of Northwestern Highway, Buddy's Pizza is a local favorite with a rich history and great food. This is the ideal family dine-in restaurant because, generally, it is a hit with everyone.
Moreover, this particular restaurant was the top pick for the Travelers' Choice 2020 award, and you can definitely attribute that to its mouthwatering pizza. Here, you will find a little bit of everything, including salads, desserts, pizza, various pasta dishes, sandwiches, and more. This is a chain restaurant, so there are several locations throughout Michigan. Hours of operation are 10:30 am to 9:00 pm Monday through Thursday, Fridays are 10:30 am to 10:00 pm, Saturdays are 11:00 am to 10:00 pm, and Sundays are 12:00 pm to 9:00 pm.
Best Date Night
If you are looking for the best dine-in date spot, however, then you have several nearby options like Bacco Ristorante and Meriwether's; both are located in Southfield. Nevertheless, our top pick here is Prime29 Steakhouse.
Located across the street from the city of Farmington Hills, this West Bloomfield gem is sure to impress your date and is low key enough that you can enjoy each other's company. This Steakhouse offers American cuisine, which includes steak, seafood, and delicious side dishes like creamed truffle corn. They also accommodate vegan, vegetarian, and gluten-free requests. Hours of operation for this dine-in date night spot are 4:00 pm to 9:00 pm on Sundays and Mondays, 4:00 pm to 10:00 pm on Tuesday and Wednesdays, and 4:00 pm to 11:00 pm Thursday through Saturday.
Best Sport Bar
In terms of the best sports bar in or near Farmington Hills, take your pick. There is Red Coat Tavern in West Bloomfield, J Alexander's Restaurant in West Bloomfield, Craft Breww City in Farmington Hills, and The Grand Tavern in Farmington—to name a few.
If you are looking for a true sports bar, then Craft Breww City or Grand Tavern are your best options. Craft Breww has multiple TVs, pool tables, and pub-style seating. This Farmington brewery is open from 11:00 am to 8:00 pm Monday through Friday, Saturday 2:00 pm to 10:00 pm, and closed on Sundays.
On the other hand, the Grand Tavern has booth-style seating and a center bar that offers TVs facing just about every direction. Hours of operation are 11:00 am to 2:00 am Monday Through Sunday. Both bars have a dine-in menu and offer American/bar/pub cuisine.
Cheap Eats
Those in the mood for some quality cheap eats are also in luck. Farmington Hills has several diners, delis, and eateries all worth checking out for a quick bite to eat. Our top pick here is Sunrise Café. This small little eatery has good food at affordable prices. Plus, this café has vegetarian-friendly, vegan, and gluten-free options.
Located on Orchard Lake Road, this Farmington Hills dine-in diner/café is a great place to grab a quick and healthy meal. Sunrise Café serves breakfast and lunch, and is open from 7:00 am to 3:00 pm every day.
Besides this spot, you should also check out Greene's Hamburgers in Farmington. This is absolutely the place to go if you are looking for an old-fashion burger. This burger joint is also open seven days a week from 12:00 pm to 11:00 pm.
Bonus Dine-In
There is also another dine-in restaurant you should try that did not make our top five list, and that is Antonio's Cucina Italiana. This small Italian restaurant has fresh-daily pasta and rave reviews. Thus, this is a nice little addition to the top five dine-in restaurants in the city. Here, you will find traditional Italian dishes and decadent desserts. Located on West 12 Mile Road, this restaurant is open from 1:00 pm to 10:00 pm, seven days a week.
Other Must-Try Restaurants
As briefly mentioned, there are ample restaurants in and near Farmington Hills. For instance, if you are craving some Louisiana style Gumbo, you do not have to go far. Beans and Cornbread is a nearby eatery located in Southfield that is sure to satisfy your craving.
Also, just a few doors down, you will find Fishbones, which is another great spot for seafood, sushi, and Gumbo. Then again, if you prefer fresh Mediterranean cuisine, then you should definitely check out Las Marsa. What's more, New Mandarin Garden and Hong Hua offer some of the best Chinese/Asian cuisine in the city. Ultimately, these are just a few other dine-in restaurants worth the mention.
Curbside and Outdoor Seating Available
Dining-in these days is still a little tricky; thus, many restaurants offer outdoor seating and curbside pick-up as well. Nonetheless, the restaurants mentioned-above are observing CDC guidelines and are permitting only a certain number of people in the restaurants at a time, i.e., filled to half-capacity. Note, you will need your mask to be seated, but obviously can remove it to eat and drink.
Dine-In at Home
Lastly, it may seem a little cliché, but we all have to cook sometime. Moreover, quarantine and statewide lockdowns have definitely upped everyone's culinary skills. As a result, there is no reason your apartment breakfast nook cannot be on the list of great places to eat in Farmington Hills.
There are local grocery stores like Kroger, Whole Foods Market, Busch's Fresh Food Market, Johnny Pomodoro's Fresh Market, and more right outside your apartment door. Thus, you can quickly grab a few items and whip something simple, yet delicious, up in no time at all.
Final Note
Moving to a new apartment in Farmington Hills is exciting, to say the least. Plus, with all these convenient food options and eateries just around the corner, you might wait a while to unpack your kitchen boxes, and we do not blame you.
After a long day spent unpacking, often the last thing anyone wants to do is cook. Therefore, it does not hurt to keep these top five restaurants in mind for right after your move, as well as for later.