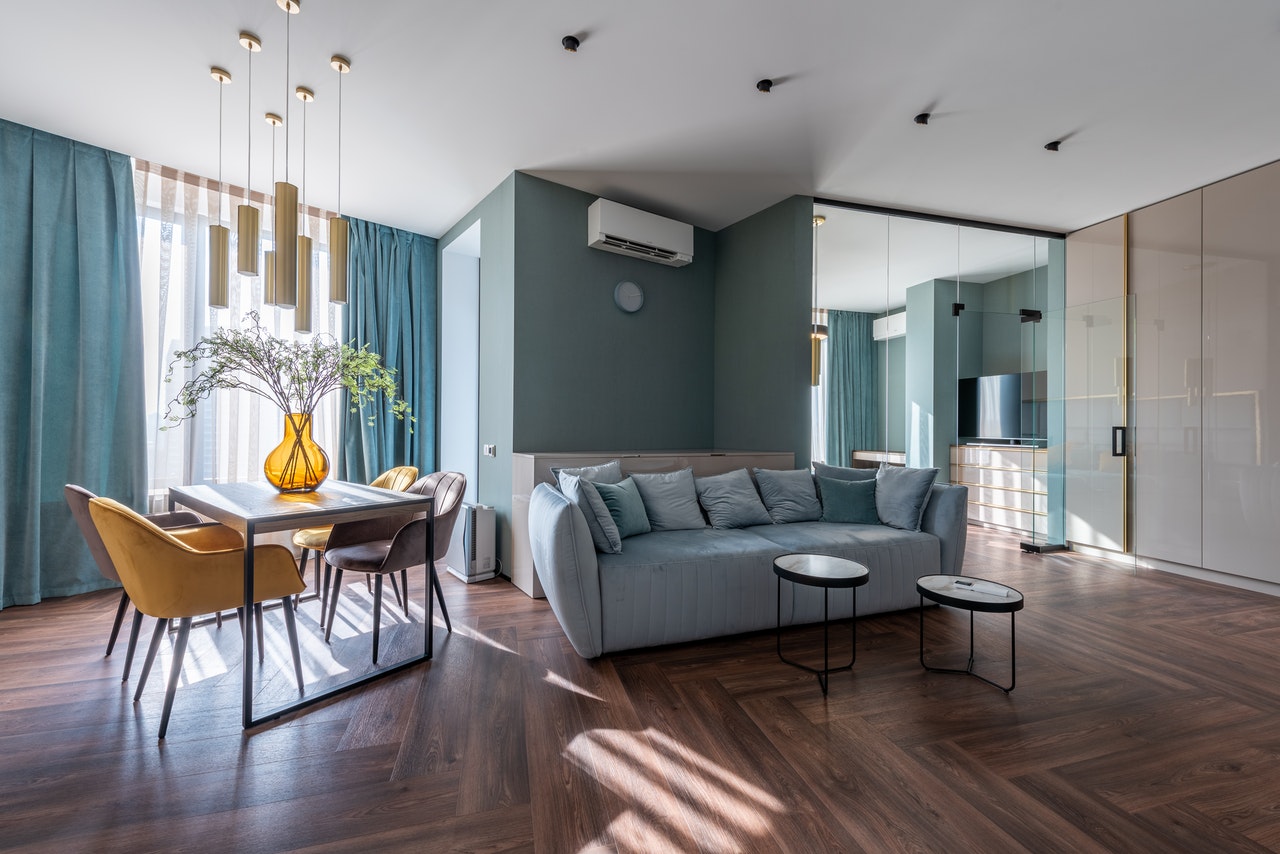 3 years ago · Justin Becker · Comments Off on Reasons to Rent an Apartment: 6 Great Ones
Are you wondering whether to buy or rent an apartment? First, you need to stop wondering and truly break down which is the best option for you. View our guide on buying a condo vs. renting an apartment here.
With a change in lifestyle trends, many people are nowadays opting for renting apartments, even if they can afford to buy one. It might be due to the amount people save when renting an apartment as opposed to buying a home.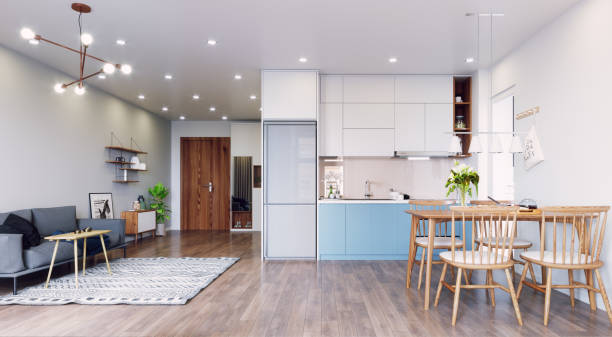 If you are still wondering which is the perfect solution for you, below are some things to consider:
Reasons to Rent an Apartment
Renting an apartment brings many advantages that any potential tenant needs to be aware of. Below are reasons why you should consider renting an apartment:
1.  No Maintenance Costs
Renters have a great advantage as far as the maintenance and repair costs are concerned in an apartment. They will basically have zero cost.
For instance, you will not involve yourself with the repair costs that come with an overflowing toilet. Repair bills are the landlord's responsibility rather than the renter's.
With that said, if something needs repair, the tenant needs to submit a work request to a leasing office for apartment maintenance issues, including a leaking roof, pest control, plumbing, electricity, and broken appliances. The property manager is responsible for paying all of the repairs mentioned above. Learn what is considered a maintenance emergency in an apartment here.
2.  Less Money Upfront
When you decide to sign a lease agreement and settle in an apartment property, you will be asked to provide a security deposit instead of a down payment. Learn all about Michigan security deposit law here.
The difference between a down payment and a security deposit is that a deposit is approximately one-month's rent worth, which you are eligible to receive back after your lease expires. Here is how to get the apartment deposit back.
On the other hand, when you buy a house, you will be forced to pay a down payment to your lender for you to lower the financial terms of the mortgage.
In most cases, the down payment is 20% of the cost of the house, especially if you don't want to pay the PMI (private mortgage insurance).
3.  Flexibility and Less Space to Clean
If you want to put down your roots, buying a home might be the best option for you. However, if you would like to downsize or upsize in the future, renting an apartment would be your best bet.
Renting offers you the flexibility to explore and discover all types of neighborhoods, especially if you are unsure of where to settle for the long run.
An apartment will not present a one-size-fits-all floor plan environment. As a potential renter, you will be presented with a chance to downsize, move freely, and upsize to any other apartment once your lease expires. Learn how to downsize from a house to an apartment here.
For instance, if you have a job that requires you to move a lot from one place to another, renting an apartment would be your best option.
Apart from the flexibility associated with apartment living, rental properties also require less effort to clean. Checkout the best disinfecting tips for cleaning your apartment. Unlike apartments, houses are designed with larger sizes, thus having more corners and spaces to keep clean. For instance, scrubbing showers and floors, dusting ceiling fans and baseboards, and sanitizing counters take a lot of time to finish in a house compared to an apartment.
Depending on the size of your apartment, you may spend less than one-hour cleaning. You can then channel more time doing other important things.
4.  Lower Insurance and Utility Costs
Renters insurance is very affordable compared to homeowners insurance. For instance, while homeowners spend at least $1,000 per year to cover their home, renter's insurance typically costs less than $200 per year. Learn if renters insurance is required in Michigan here.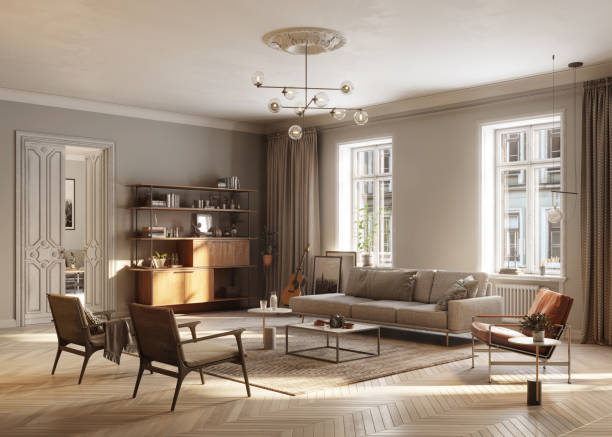 Living in an apartment, renters pay less in utility bills, typically, than if they were to buy a house. For instance, even though utility rates can vary, there are usually lower utility costs associated with apartments, compared to houses, due to their size. Learn what bills come with an apartment here.
Apartments with compact floor plans lessen the cost to pay off your utility bills. As a renter, you will end up saving money if you rent a utility-included apartment. Checkout our list of apartments in Farmington Hills, MI with utilities included, like Botsford Place Terrace Apartments.
1.  No Mortgage Debt
Some people argue that there is bad debt and good debt, and they consider taking a mortgage to be a good debt. However, this is not always the case since taking a mortgage can overwhelm you regarding repayment.
If you do not want to incur any debt, renting an apartment presents a better option than buying a house, since you will not need a mortgage. When renting an apartment, you are only required to make a deposit.
Even though you might incur additional costs, like moving fees and pet deposits, it is much cheaper than taking out a mortgage.
Renting an apartment also presents you with less to worry about in regards to property taxes. Wavering property taxes and value are real estate challenges that homeowners deal with, but not renters.
For apartments, property taxes are included in the fixed rent cost. Consider going for an apartment that costs you less in property tax, thus costing you less overall.
2.  Fun Events and Access to Amenities
Apartment living does not involve the payment of monthly HOA (monthly homeowners association) fees.
You might be wondering: what do those fees cover? HOA fees, which are typically for condo owners, usually pay for the cost of upkeep in common areas, neighborly get-togethers, and maintenance of amenities.
Apartment communities provide residents with a variety of yearly and monthly events, without charging any fees. This includes holiday-themed gatherings and pool parties. It is upon you to select if you want to attend an event.
Apart from the free events, you will also have full access to quality amenities. Some of the amenities you will have access to include a swimming pool, pet parks, trash pick-up, and an on-site fitness center.
There are many amenities that you can enjoy in an apartment that you will not find in a home. Consider living in an apartment that offers the amenities of your preference, and learn how to adjust to apartment living here.
Amenities to Consider for an Apartment
When you decide to live in an apartment, there is a high chance that you will spend most of your time in that apartment. Therefore, it becomes important to have in-unit and community amenities that can save you time and money in order to overall make your life easier.
Below are amenities that matter to the majority in an apartment:
In-Unit Appliances
Some appliances are critical, such as a stove or oven. Without such appliances, you will not cook effectively in the apartment. You should also consider an apartment with a dishwasher.
Some apartments are a step ahead of others and offer in-unit laundry machines as well. To find these, consider searching for 'apartments near me with laundry.'
Furnished Units
Even though a furnished unit offers a nice convenience, it comes at a higher rent rate.
Rent furnished units if you do not plan on staying in the apartment for long. For instance, if you are moving to a place for a job or short-term assignment, a furnished unit will save you the inconvenience and cost of buying new furniture when it comes time to move again.
Pet-Friendly Units
If you are into pets, you should go for pet-friendly apartments. However, you should understand that you might have to pay monthly pet rent and a pet deposit, on top of your month's rent.
Many apartment rentals allow renters to bring along their pets, but they typically do have an apartment pet policy that must be followed.
Air Conditioning
While looking for apartment complexes, you should insist on an air conditioner. This will enable you to go through all seasons without challenges.
Outdoor Space
A private outdoor space comes in the form of a balcony that you can access from your apartment.
Even though big outdoor spaces are ideal, especially if you like barbecuing and other outdoor activities, they often mean an increased rent rate.
Updated Kitchen
This can mean a brand-new kitchen, simply a new sink, or a fully renovated kitchen. In most cases, this does come with an extra cost in rent.
Parking
Street parking leaves your car exposed to theft and is often frustrating, especially if you can not find a parking spot.
If possible, find apartment complexes that offer on-site parking. Even if you get home late, you don't have to worry about parking your car.
Internet
There are apartment complexes that offer internet access as part of the rent or as an additional fee.
Check whether the internet is from a reputable internet service provider. You can even talk to other renters about the reliability of the network.
Security
If your apartment community takes security seriously, it can be worth the extra rent.
You should consider features such as carded community entry, triple or double unit door locks, on-site security staff, and security cameras (learn if a hard wired or wireless home security system is better here). Such features reduce the risk of theft and help to keep your family safe.
Swimming Pools
A swimming pool is a great amenity that can help you have a wonderful and relaxing time. However, at times it might mean an increased cost in rent.
Fitness Center
If you like to keep fit, having a fitness center in your apartment community can go a long way in keeping in shape. With that said, it might also mean an increased rent cost.
Elevators
If you live on the first floor, there is no need to care about elevators. However, if you stay on the 10th floor, an elevator is necessary.
There is no need to get exhausted every time you get into your apartment, especially after grocery shopping.
On-Site Laundry
An on-site laundry facility will help you to avoid spending time and money at a local laundromat. With on-site laundry, you do not have to move long distances to wash your clothes.