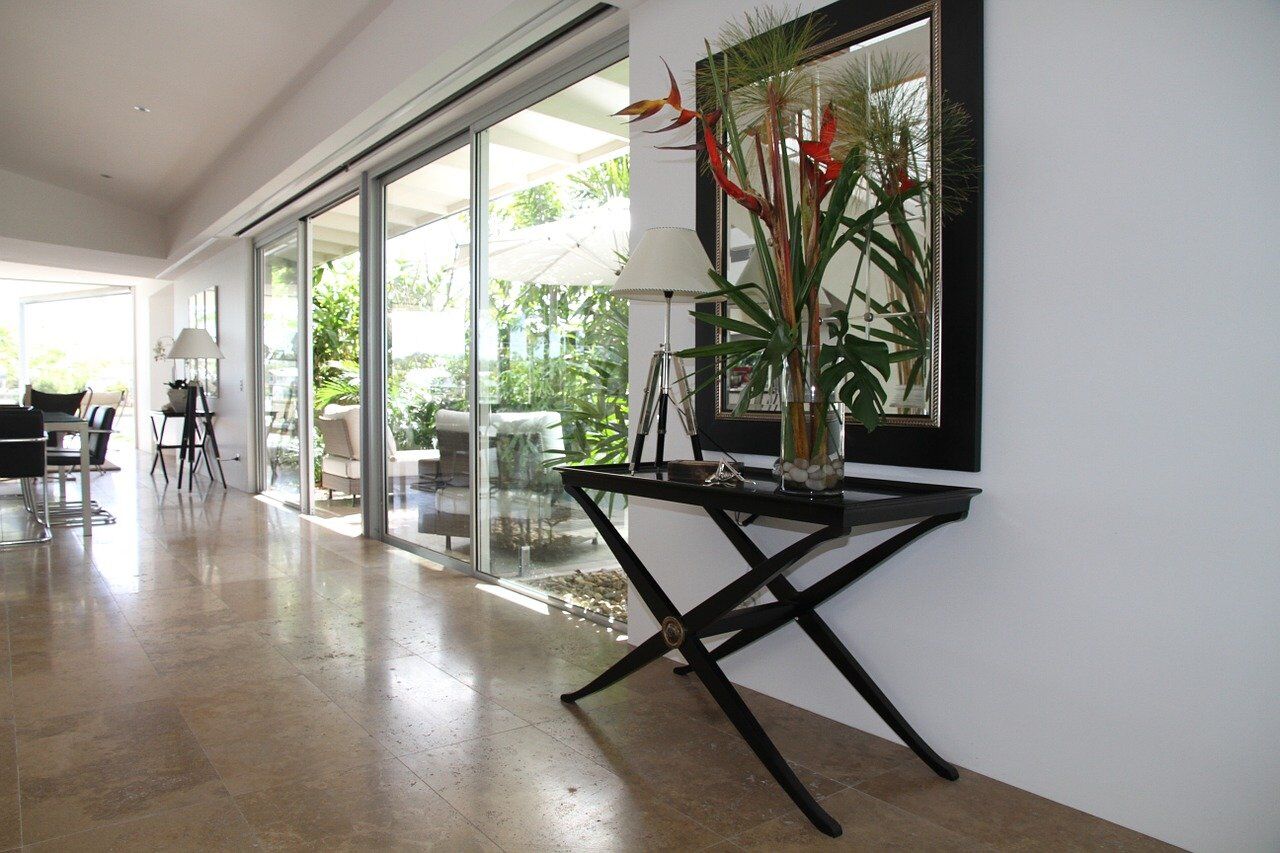 2 years ago · Justin Becker · Comments Off on Living in Farmington Hills, Michigan: What You Need to Know
You may have heard about Farmington Hills, MI, or at least read about it in sources like TIME Magazine. If not, this little city is in Oakland County, within the state of Michigan. If you are planning to live in Farmington Hills or have just moved here, there are some things you should know.
After all, TIME Magazine listed Farmington Hills as being the very best city to live in the whole state of Michigan. Farmington Hills won this title back in 2018, but the listing is still recent enough to be an impressive feat. Just a few of the factors that got the city this ranking were the excellent Farmington Hills schools, a strong economic front, and a safe, peaceful way of life. The charming Downtown Farmington Hills area is yet another important factor, so do make sure to find out everything you need to know about downtown Farmington.
The Exact Location of Farmington Hills
Wondering where is Farmington Hills, Michigan? Some people might get confused between Farmington and Farmington Hills, so let's first establish the proper location of this area. Farmington Hills, MI is around a half-hour drive from downtown Detroit and 33 miles northeast from Ann Arbor.
Living in Farmington Hills, Michigan
Farmington Hills, MI is a northwest suburb in the Detroit area that has a little bit of everything. You may have found a job with a branch of some of America's largest corporations , but what else do you need to know before settling down here?
If this question piques your interest, read on below for some of the top things to know when you are living in the city of Farmington Hills, MI:
1. It is a Safe Place to Live for All Demographics
One of the first questions to answer about a new locality is whether Farmington Hills, MI is safe. Young professionals who are living alone, females, and families with kids will be especially concerned about this point.
Fortunately, Farmington Hills is one of the few places that provide a feel of city living without the dangers connected to it. In fact, Farmington Hills ranks among the safest cities in the whole of the U.S.
Everyone would love to live in an area that is free of crime. While the chances of being a victim of assault are present everywhere, they are especially low in Farmington Hills. With the safe, warm atmosphere of this city, one can live happily, positively, and in peace.
A site called NeighborhoodScout has shown statistics that put the chances of any Farmington Hills resident experiencing violent crime at 1 in 933. This is quite low, especially when we look at Michigan's odds of 1 in 212 for the same category. For property crime, Farmington Hills residents have a 1 in 147 chance of becoming a victim, while Michigan residents in general have a 1 in 74 chance.
Stats and figures like these are a major part of why we may deem Farmington Hills as being among the safest places within Oakland County. The safety factor will probably set your mind at ease; it is great to feel that you can walk down the street without worrying much about assault. With this feeling of safety, neighbors are also more likely to get to know each other, let their kids go out to play more often, and plan hangouts in nearby areas.
Safety is also a catalyst that usually triggers economic growth. As a result, we can expect more businesses and more jobs here in the near future.
2. There is a Wide Range of Historic Buildings to Explore
There is a rich history of Farmington Hills, MI, so you will see a lot of historical buildings that are worth a visit. The skyline of the city is attractive enough, but individual structures such as the historic Governor Warner Mansion should be part of your weekend plans in Farmington Hills.
This place is at 33805 Grand River Avenue, Farmington, MI 48335 and is usually considered to be among the best places to visit and learn about the history of Farmington Hills. This building was built in 1867 on three acres, and there is also a gorgeous garden under the maintenance of the Museum Garden auxiliary. Overall, both the grounds and the house are preserved well; they are an important part of Farmington Hills' history.
In addition to just looking around the place, you can even rent it for your own large event. The proceeds from these rentals go towards the maintenance for the house and grounds.
3. Excellent Education for Students at All Levels
When their child gets to school-going age, parents all over the U.S. start thinking about getting them a quality education. Many people may even move to a district with better public schools than their current one. If you are concerned about your child's education, let us tell you that Farmington Hills has some of the best public schools and private schools in the country.
The state of Michigan is known for its high-rated educational system. When you reside in Farmington Hills, however, you get access to the best of the best. This is regardless of your budget or financial means, as the Farmington Public Schools system is just as good as the private institutions. Just a few examples to keep in mind are Power Middle School, North Farmington High School, and the Martin Luther King Jr. Education Center.
4. The Lifestyle Here is Both Upscale and Affordable
Generally speaking, living in a suburb is usually a little less expensive than in a big city. Along with all its perks, the overall cost of living in Farmington Hills, MI is quite reasonable. Even apartments with average rent are larger, have more facilities, and are more well-maintained than most of the same-priced options in a fully urban area.
The median household income in Farmington Hills is around $83,000 and keeps rising every year. Since the Farmington Hills population is just around 100,000 or so and it is not considered a major city, the house prices remain relatively controlled. You will even find 1-bedroom apartments in Farmington Hills, MI under $1,000/month, with a decent amount of space for comfortable living. For pet lovers, we suggest finding an apartment near one of the many dog-friendly places in Farmington Hills, Michigan.
5. There are Different Types of Fun
Everyone likes to have fun, but we also have different definitions of what "fun" actually entails. Some people may crave quiet, peaceful activities, while others are not happy until they are enjoying a physical activity. There is something for everyone in Farmington Hills, so let's check out the various options:
Parks Galore
If you love nature, Farmington Hills parks are sure to please. Heritage Park offers hiking trails, adventure trails, and even an educational trail leading to the nature preserve center. There is a lot here for kids and adults to enjoy, including a sledding hill and picnic spots. Make sure to read up on the best parks in Farmington Hills, MI and see what activities they offer each week.
Convenient Shopping Spots
Shopping is both a necessity and a luxury. Farmington Hills offers both types without the hassle of traffic or large crowds. Some of the top Farmington Hills shopping malls include the Twelve Oak Mall and Westland Shopping Center. For those who want a somewhat different experience, there is always the option to visit boutique shops in downtown Farmington.
A Relaxing Downtown
If you are in search of a little change in your everyday routine, downtown Farmington could be the answer. However, don't expect this to be one of those wild, happening downtowns with nightclubs and 24/7 restaurants. The downtown area here is quiet, charming, and full of unique establishments where you can browse to your heart's content. You can also grab a bite to eat or check out the old fashioned movie house for a relaxing pastime.
For those looking to let loose a bit, the big city of Detroit is just half an hour away. The downtown area is more exciting there, so feel free to let off some steam, and then return to the peaceful Farmington Hills life!
6. A Wide Range of Delicious Food Options
Farmington Hills may be a small city, but it has several big city options that are sure to satisfy your stomach. There are all sorts of restaurants, cafes, coffee shops, and even food trucks to cater to any type of craving. You can also check out the seasonal offerings; during the fall, for example, there are hot, fresh doughnuts available at the cider mills.
While curbside pickup and delivery are widely available, the dining-in experience in certain Farmington Hills restaurants is worth going for. Here are some of the best dine-in restaurants in Farmington Hills, MI to start with.
The Takeaway
There is no doubt that Farmington Hills is a great place to live. With the close-knit community, great schools, friendly people, and amazing places to spend your time, this suburb seems to have it all. However, you do have to plan and budget a little before deciding to come and live here. Make sure to ask around, read online reviews of apartment complexes, like Botsford Place Terrace Apartments, and go with your instincts before making any final decisions.