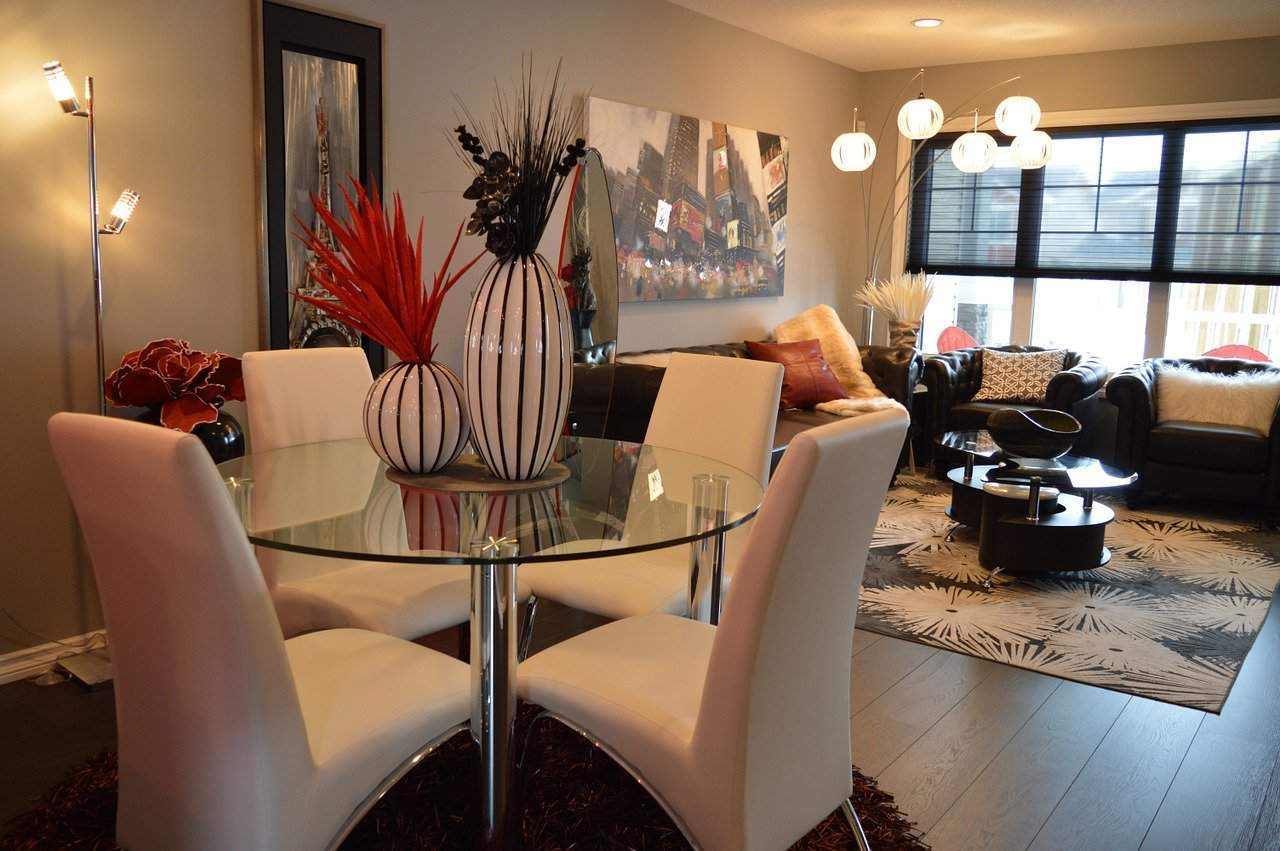 1 year ago · Justin Becker · Comments Off on 3 Bedroom Apartments or Houses for Rent: Which is Better?
Given the choice, would you go for 3 bedroom apartments or houses for rent in the city of Farmington Hills, MI?
Although you might have a rough idea of which option you would prefer, it isn't easy to decide whether to rent a house or an apartment.
On the one hand, going for a Farmington Hills house might come out as the best idea, due to having more space and rooms. However, Farmington Hills apartment rentals also come with several advantages, including lower costs and a closer location to the city center, along with other nearby cities, such as West Bloomfield.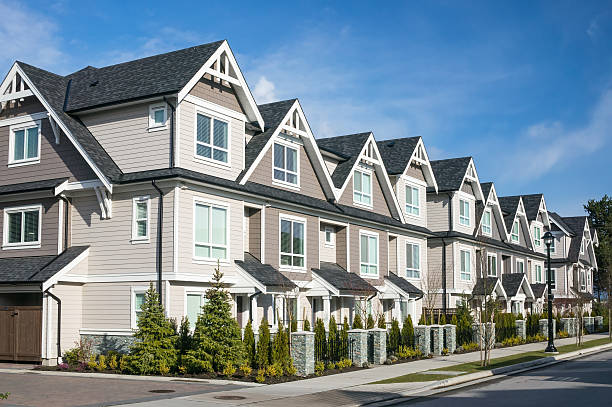 There isn't a wrong or right decision for choosing between renting an apartment and renting a house, in Farmington Hills, MI. Due to many people having different housing needs and financial circumstances, it all depends on the situation for each individual.
Let's go through the similarities, differences, pros, and cons involved when choosing between renting a house and a 3 bedroom apartment in Farmington Hills, MI. In the end, you should determine the best option under your personal circumstances.
3 Bedroom Apartments or Houses for Rent
Whether you're on the search for a house or a 3 bedroom apartment to rent in Farmington Hills, MI, there are several things that you should keep in mind.
For instance, using map data 2021 Google to search for rental availabilities in Farmington Hills, MI would help you locate a house or 3 bed apartment with ease. You should also have in mind amenities that you want, such as parking, air conditioning, and a washer/dryer.
Hopefully, the pros and cons of these two options, that we'll discuss below, will make your work easier. Nobody wants to search and select a 3 bedroom apartment in Farmington Hills, MI and find out later that they should've chosen a house to rent instead.
Without wasting any more time, let's go through the pros and cons of both options in Farmington Hills.
Pros of Renting a House
Let's look at why going for a house to rent can be a wise idea:
Privacy
If you're a private person, a house is ready to offer that rather than a 3 bed apartment. With a house, there is extra distance from your neighbors, thus improving your living conditions in the process.
Most two bedroom and 3 bedroom apartments in Farmington Hills are developed with thinner walls and, therefore, making it easier to hear noisy neighbors. If you love having packages delivered, it would be more secure in a house setting as well, compared to a 3 bed apartment.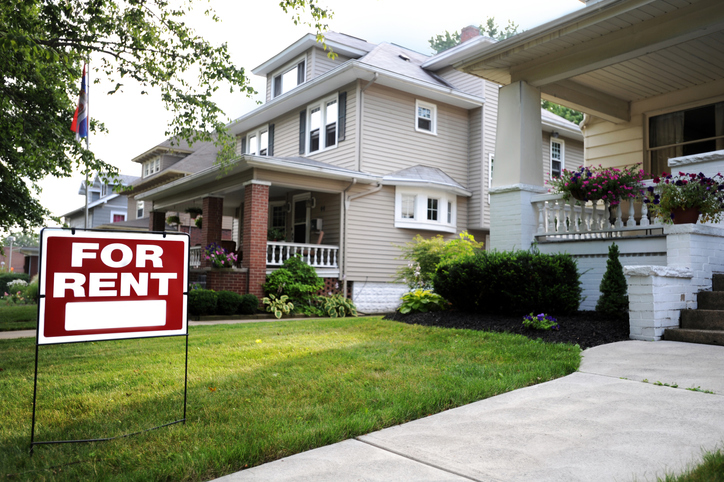 If you decide to settle in an apartment rental, you will have less control over your own privacy. You also have a little influence on choosing the type of neighbor you want to stay next to.
For instance, imagine living closer to a neighbor who has a daughter with a habit of playing drums at night. This isn't a pleasurable experience.
Extra Space
One of the main reasons you should select a house over a 3 bed apartment is because a house offers you more room and space.
If you happen to be someone who hosts relatives and friends often, you may have them stay for a night or two. A house won't only offer an extra room for your furniture to host your guests, but also it provides an exclusive outdoor area to entertain.
For instance, with a house, you are likely to host an outside event or a BBQ during summer if you've got an extra outdoor area.
If you own a car, you will also have your own private driveway and parking space, maybe even a garage.
There is also space for air conditioning, a washer/dryer, and pets.
Achieve Your Hobbies
When you rent a house, you don't have to worry about disturbing neighbors. You can comfortably take part in hobbies and leisure activities.
For instance, you can go on to play musical instruments, if it's your thing, without worrying about disturbing your neighbors. Going for a house will make more sense if you're into sports in the backyard as well.
Family Living
Farmington Hills houses offer enough space that is conducive for growing your family.
You'll have no worries about your children running towards your neighbor's door and disturbing them in the process. The house setting is also safe for your children.
Potential to Purchase
One major benefit of renting a house is that if the house appeals to you, you're able to contact property owners and talk them into a rent-to-own agreement. A rent-to-own agreement is ideal if you rent a house, but wish to own it in the future.
The good thing here is that a certain part of the average rent goes to the property's purchase price, eventually. With a 3 bed apartment, you can't purchase it.
Renting a house could offer you a chance to own it one day.
Potential to Sublet
If your house owner allows you, it is possible to rent a certain room out in your house.
This will let someone else contribute towards your monthly rent, thus, reducing your overall expenses.
Space for Pets
When you decide to rent a house, know that you'll have enough space for your pets to roam, including a private back yard. This is good news, especially for those who have a big dog.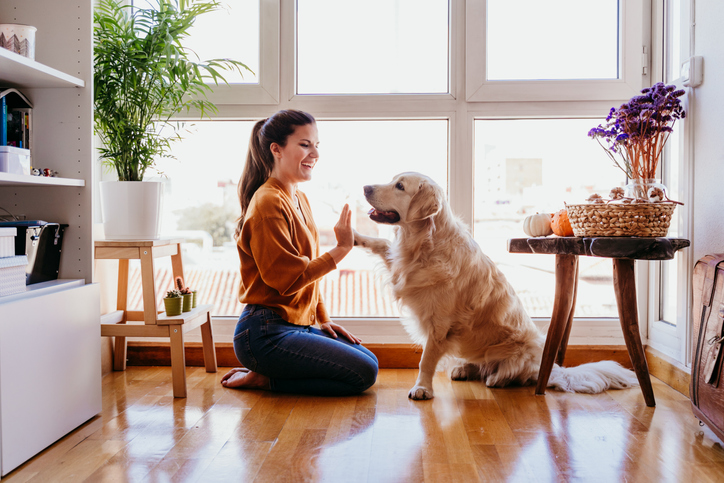 Cons of Renting a House
Here are reasons why renting a house won't be a good idea:
More Chores
With more rooms and more space comes more effort to keep everything in shape.
For instance, an outdoor space could expose you to more yard and grass to keep tidy. If you rent a house in cold weather, you will have to shovel the walkway and plow the driveway as well.
These may not be pleasant chores, especially for elderly people.
Less Convenience
One important factor in choosing between a house or a 3 bedroom apartment to rent is location.
With a house, you are likely to be in a location that isn't close to downtown areas or entertainment centers. Instead, you will get a house that is located in the suburbs.
Bottom line is that you will have to travel longer distances to access restaurants and shops.
Landlords
If you rent a house, you might get into more problems with the landlord.
The owner might have only that single property to rent and, therefore, have little experience dealing with tenants. This might raise disputes over simple matters.
This is why it's important, while conducting your search, that you contact property owners and vet them well before renting a house.
More Costly
When you search the rent trends, you will find it very evident that renting a house is more expensive than going for a 3 bedroom apartment. There are also additional costs incurred on maintaining a house.
Pros of Renting an Apartment
There are several cases where a 3 bed apartment could be better than renting a house. Let's explore the pros and cons of renting an apartment:
Less Expenses
Generally, you will find it more affordable to live in a 3 bedroom apartment than renting a house.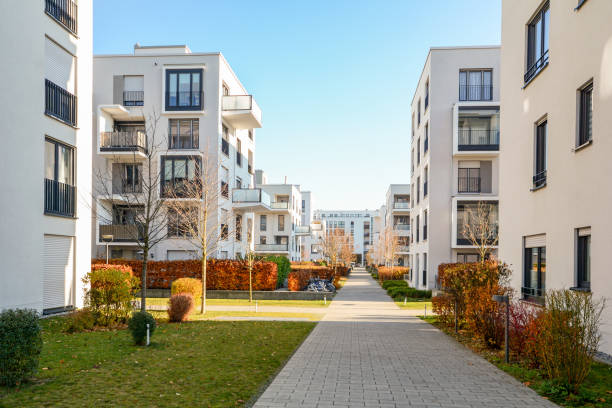 Apart from the average rent being reasonable, you'll also get a chance to pay for fewer rooms. There are also lower costs in utilities, and some are often included in the monthly rent.
Walkability
Apartment buildings are located closer to convenience stores and entertainment centers. On average, you'll walk just a shorter distance to get to where you want/need to go.
There are tools, such as online walk scores, that measure distances for you when you determine how far you'll be required to walk for certain things, even before you rent. When you conduct your search for listings, these web property sites provide scores on how drivable or walkable the distance can be.
Flexibility and Convenience
Living in a 3 bed apartment will provide you with more flexibility, especially when moving from place to place. This comes in handy, especially if you have a job closer to the city.
While conducting your listings search, you will find that there are also some apartments in Farmington Hills for rent that are fully furnished, thus saving you the moving time and costs.
Perks and Amenities
Most newer 3 bedroom apartments offer more valuable perks and quality amenities than you could ever imagine.
This may be in the form of wireless internet, covered parking, and a fitness center on-site. You could also get air conditioning, an in-unit washer/dryer, a balcony, and a dishwasher.
Less Maintenance
Maintaining a 3 bed apartment is easier. The landlord will do much of the work for you.
All you'll have to do is to keep your house tidy and neat, nothing more. If a problem arises in your apartment, someone will respond for maintenance quickly.
Cons of Renting an Apartment
There are several reasons why it might not be wise for you to rent an apartment:
Nuisances
When you live in a 3 bed apartment, you will notice that you're very close to your neighbors. This means that you might be forced to consume their noise, which you may not wish for.
There are additional challenges as well, such as unpleasant smells and sometimes infestations. You'll also sometimes encounter challenges such as leaking pipes from the unit above you, unappealing outdoor clotheslines, and lack of enough parking space.
Less Space
Although the smaller space in an apartment could save you on monthly rent and expenses, you may end up lacking enough space for your possessions.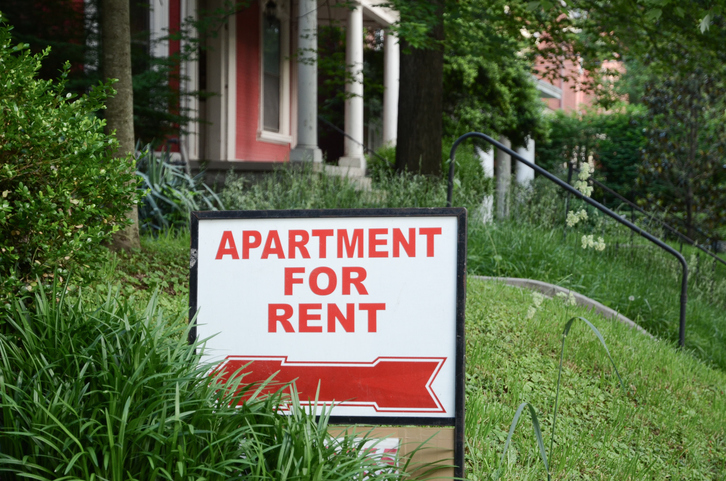 For instance, you could be forced to ditch some of your appliances and furniture due to a lack of enough room.
If you are OK with such a situation, it's right to donate your extra furniture to someone in need.
Restrictions
With apartments for rent in Farmington Hills, you may face restrictions and limitations to the improvements that you would wish to make. The chances of being allowed to keep pets in your apartment are also up in the air.
It is, therefore, important that you understand the restrictions and rules of the community before settling on an apartment.
Parking
Parking is another one of the challenges for those who live in 3 bedroom apartments, especially if the apartment is closer to the city center.
Many apartments don't offer designated parking. Also, parking somewhere else could lead to your vehicle getting damaged, or even towed.
When you search for an apartment to rent, you should prioritize parking.
Preparing Financially to Rent an Apartment or House
It would be best if you had your finances in place before you rent either a 3 bed apartment or a house in Farmington Hills, MI.
One important thing that matters to your landlord is your ability to comply and pay your monthly apartment rent or house rent on time.
If you get into a house or apartment in Farmington Hills, MI and realize that you might need to pay rent late, it would be wise to contact the property owners to inform them of such adjustments.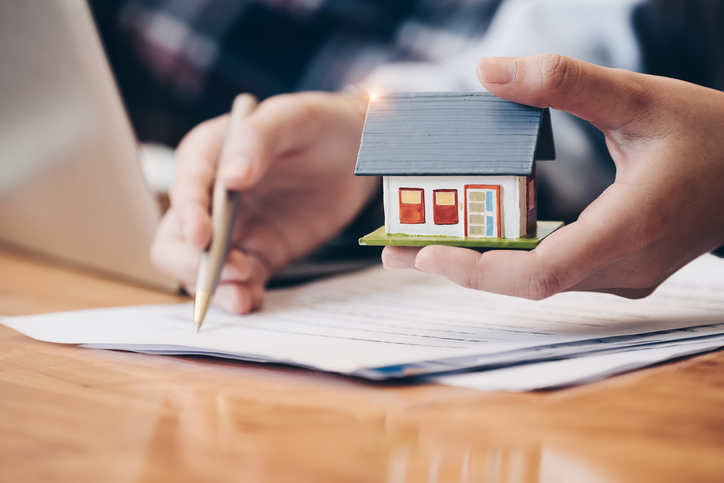 Most Farmington Hills landlords have a vetting process before accepting people to live in their property. This way they can help ensure that they are renting out to worthy tenants who will comply with timely payment of rent.
Landlords achieve this by checking your credit score and history, along with verifying your employment.
Before you decide to look for either a 3 bed apartment for rent or a house to rent in Farmington Hills, MI, you must have a sound financial standing. It isn't worth getting in trouble with your landlord or damaging your credit.
Better still, you should search all of the rentals in the city of Farmington Hills, MI by checking the Google map data 2021 and researching various zip codes.
This research will give you a better idea on the best locations in Farmington Hills so you can get the best rental for you and your loved ones.
The Apartment vs. Houses for Rent Argument: Final Verdict
These two options, in Farmington Hills, MI, have their similarities, differences, pros, and cons, as we have outlined above.
For instance, renting a house in Farmington Hills, MI will offer you more privacy, space, and overall peace. An apartment rental, on the other hand, will provide more flexibility, amenities, and fewer costs.
Looking at the two in Farmington Hills, MI, renting an apartment is more economical and is overall the better option for the masses since they address critical issues to the median household income and working-class families.
With that being said, the best choice is personal and depends on your overall wants and needs.
Most tenants prefer a place with air conditioning, a washer/dryer, and a balcony. The bottom line is, go for an option that makes you feel at home.