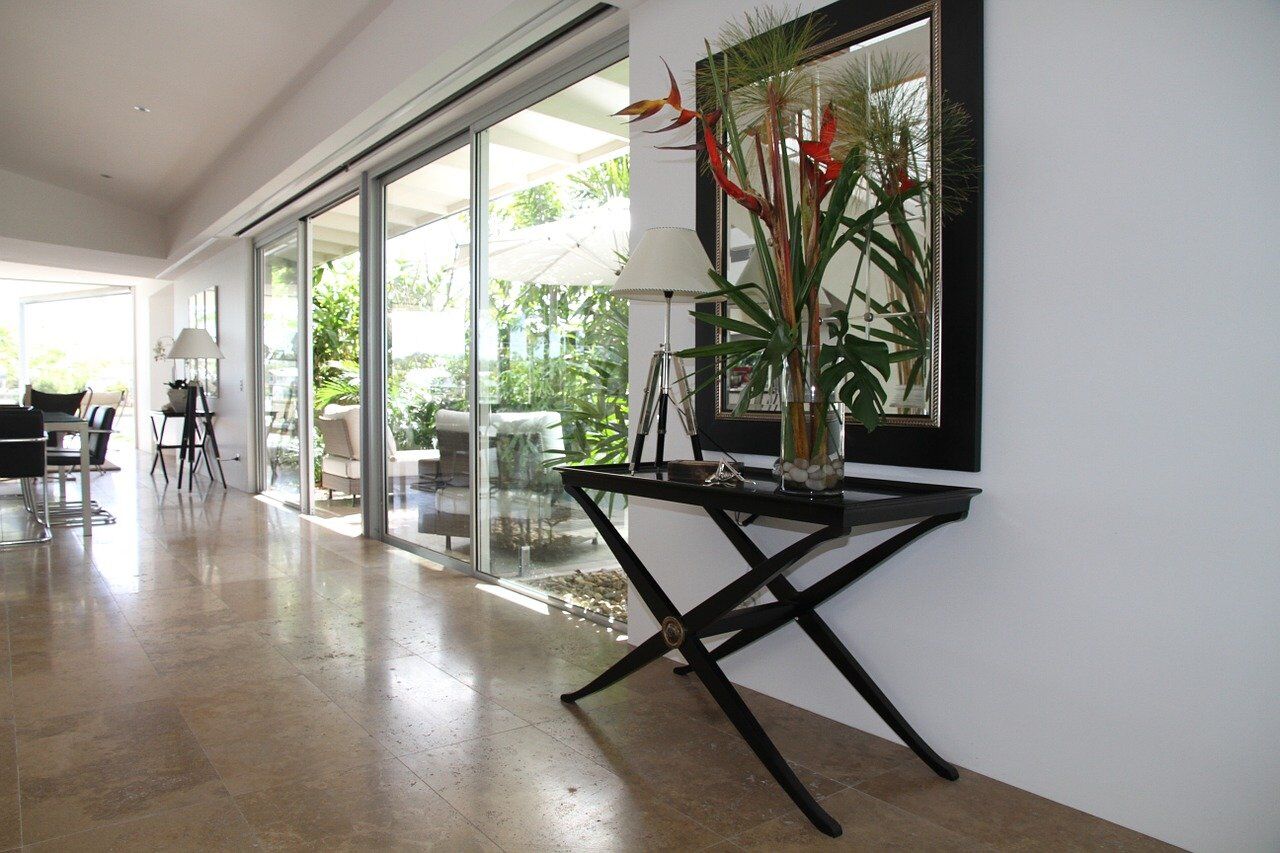 1 year ago · Justin Becker · Comments Off on The Process of Finding an Apartment
Whether you're a first–time renter or seasoned tenant, moving to a new apartment is always thrilling. However, the problem begins with the search process, which can be overwhelming if not properly planned.
It may feel much harder as a first-time renter because you've spent the majority of your life living under your parents' roof.
Even so, this does not rule out the possibility of finding suitable accommodations. If you can get past the nooks and crannies that come with relocating to a new flat, you can and will find your dream apartment.
Process of Finding an Apartment
"How do I locate the apartment?" "How do I figure out my rental budget?" "What documents do I need for my apartment application?"
All of these are regularly asked questions regarding seeking a new flat to rent.
As a result, it's not unexpected that more people consider the relocation more carefully than you might expect.
We understand that moving can be complicated, which is why we've prepared a guide to assist you in finding your new apartment fast.
Set Your Budget
Consider figuring out your budget first before deciding how many bedrooms you want in your prospective apartment.
Ideally, the budget should take precedence over practically everything, and this is where you should start.
You must stay within your rent budget. Be honest with yourself about how much money you make every month.
Consider the security deposit and first month's rent you will pay upfront before moving in.
Setting a range is acceptable because it provides you with various possibilities while looking for an apartment.
If you're unsure how to set your rental budget, stick to the gold standard of rent budgeting, which states that your monthly income should be three times your monthly rent.
A rent calculator can also assist you in determining how much rent you can afford every month.
When your income is limited, you may not be able to afford the great location you wish.
Even so, you shouldn't let that stop you from renting the apartment; you may split the rent with a roommate and still enjoy the new flat's benefits.
With that said, you must select a roommate with whom you can live in harmony, so set the guidelines and speak with your potential housemates upfront.
Narrow/Choose Your Location
The next stage in locating an apartment is to narrow down the options for where you want to live. After that, you may begin searching for available apartments in different neighborhoods.
Looking for an apartment online will help you locate the perfect spot fast.
When looking for an apartment, the location is crucial. As a result, think about choosing a location close to social facilities. For example, you may want to be closer to a coffee shop, food stores, hospitals, and movie theaters, just to mention a few.
In other words, a strategic location will give you ease of access to almost everything you need. When it comes to getting to work, you want to be within driving distance, right?
The atmosphere of the location is also worth noting. You will enjoy your stay if you are in a bustling location with plenty of interesting things to see and do.
So how do you tell whether or not the location you are choosing is among the best?
You won't know unless you hear from friends and family members that are familiar with the area. As a result, you might want to inquire about their opinions on the location you're thinking about.
Tour Apartments
After you've narrowed down your preferred area, it's time to look at apartments within your price range.
If the number of alternatives is overwhelming, consider taking a virtual apartment tour to save time and visit attractive apartments, or the ones that meet your criteria.
Before renting an apartment, be sure to check out the living space, the unit's aesthetics, the amenities, and the utilities.
This is also the time to determine whether or not the neighborhood is a good fit for you.
Ask Your Potential Landlord Questions
Making a hasty decision to move to a new apartment can end up costing you money in the long run.
You should interact with your potential landlords and know what to ask when apartment hunting so you can fully comprehend everything from the unit amenities to the rules and regulations.
Furthermore, knowing the neighborhood will assist you in settling in quickly and without conflict with your landlord or other tenants.
Here are some questions that you should consider asking your potential landlord:
Are pets allowed? If so, what is the apartment pet policy?
Are utilities included in my rent?
Is there ample parking space?
Is renters insurance required?
Can I paint the apartment?
How much is the rent and security deposit?
When is the rent due?
What's the penalty for late rent payments?
What's the cost of breaking my lease agreement?
How much is the apartment application fee?
If you can prepare your questions before visiting the apartment, it will assist you in learning the ins and outs of the neighborhood.
Rental Application
Proceed to fill out the rental application and pay the application fee after you're satisfied with the landlord's answers to your inquiries.
We assume you've read the lease agreement and cleared up any questions or concerns you might have about the provisions by now.
The leasing office or landlord will guide you through the apartment application process and may request some documents (such as proof of income) from you for screening.
It's a common occurrence in the industry, so don't be surprised if you see a landlord asking for recent pay stubs or copies of tax returns.
For example, the landlord might ask for recent bank statements (proof of income), credit report information, rental history or previous landlord contact information, and the details of a co-signer if you're renting your first apartment.
Personal references should be included in your application, as well as landlord references. If the landlord contacts your personal references, they will be able to vouch for you.
The previous landlords' information and the credit check/rental history are for safety and to establish your financial ability to pay rent.
A landlord is extremely protective of their own apartment and tenants; therefore, they go to great lengths to employ a third party to conduct the background and credit checks.
With that in mind, don't be hesitant to disclose any necessary information, as doing so could set a terrible precedent, potentially causing you to miss out on the application approval.
The landlord, in theory, reserves the right to approve or reject your application, so if you fully cooperate during the apartment application process, you'll have a better chance.
Move-In Date
The most important thing to do before moving is to document the condition of the unit. Let both you and the landlord be in agreement with the unit condition. Ask for maintenance requests if you need something fixed.
The day of your move-in is likely to be the most difficult, so have a strategy for how you'll handle everything.
You will want to ensure that everything, from the house items to the address, is updated to reflect your present status.
Making a move-in checklist is an excellent place to start.
Learn to Stay with Other People
If you're moving in for the first time, you should understand that people share amenities in most apartments. Also, be considerate by not being a noisy neighbor. This means don't do things like blasting your music loud.
Everyone loves peace. Some people work from home, while others come home fatigued from work, and the last thing they want is for their tranquility to be interrupted.
Develop a good relationship with your neighbors and the landlords. Your relationship with your landlord does not end here; you may require their assistance in the future when looking for a new place.
Apartment Search Tips
Moving to a new apartment entails a lot of work, so understanding a few tricks will save you time and money.
Here is a list of moving guidelines you should be aware of:
Be Strategic When Moving
Avoid moving during peak season if you want to save time and money.
During the moving season, rental demand is often high. As a result of the increased demand, rental prices rise.
Due to this price increase, the nicest apartment units that would interest you could easily be out of reach.
Additionally, because so many people are migrating, there is a strong demand for logistics. As a result of the increased demand, moving costs typically rise; for example, renting a truck will be costly.
Try moving during the off-peak season to save money on logistics and get a better apartment deal.
The landlord, after all, would rather negotiate a low rent than have the flat sit empty; for them, something is better than nothing.
Consider Living in the Suburbs
Rent prices in the city differ from those in the suburbs, therefore living in the city might be costly.
The best part about living in the suburbs is that you can get more affordable rent without sacrificing proximity.
Did You Know You Can Negotiate Rent?
Yes, you can! Most people are willing to give money without thinking about whether or not they may get a better deal by negotiating.
With that said, because you have some leverage in negotiations, you should always ask for a negotiated rent before agreeing to make any payments.
Once you've made any form of payment (let's say one month's rent or security deposit), you've lost your clout with the landlord, making it impossible to go back and negotiate a better bargain.
Consider Finding Rent Special Units
New apartments frequently offer a free month of rent or a discounted rent promotion to entice new renters. Take advantage of the deal and sign the lease for the items checked out for you.
Find a Roommate
It can be difficult to finance a new home, but sharing a room with a roommate will make it more reasonable.
You will be able to experience the benefits of being closer to everything you require without going over your budget.
Consider the Amenities
When choosing apartments, living space shouldn't be the only thing to look at. Choose your amenities wisely.
For example, do you want in-unit laundry or on-site laundry? How about renovated vs. unrenovated apartments?
The options you select will affect how much rent you pay. Upgraded apartments are frequently more expensive than their non-upgraded counterparts, so opting for an unrenovated unit can help you save money.
Consider the Floor Units to Pick
A property management company will often set a higher price for their ground-floor units compared to middle-floor units. As a result, selecting middle floor units will be less expensive, thus saving you money.
Similarly, flats at the top of the building have a beautiful view, but they are also rather expensive. As a result, you can save money if you can live with a middle unit that doesn't have the same view, or the same convenience as the ground floor condos do.
Final Thought
If you don't have a clear plan for how you'll navigate the rental market, finding an apartment can be difficult. However, with the advice and recommendations provided above, it's safe to say that locating your next house will be a breeze.
Also, to stamp your rental application, make sure your credit score is high. Since they want a serious tenant, a landlord takes a credit check/bank account very seriously.
If you have a low credit score, you may want to pay several months in advance to demonstrate to your landlord that you have a stable bank account. Make sure to always pay up your bill on time to keep your credit scores up.