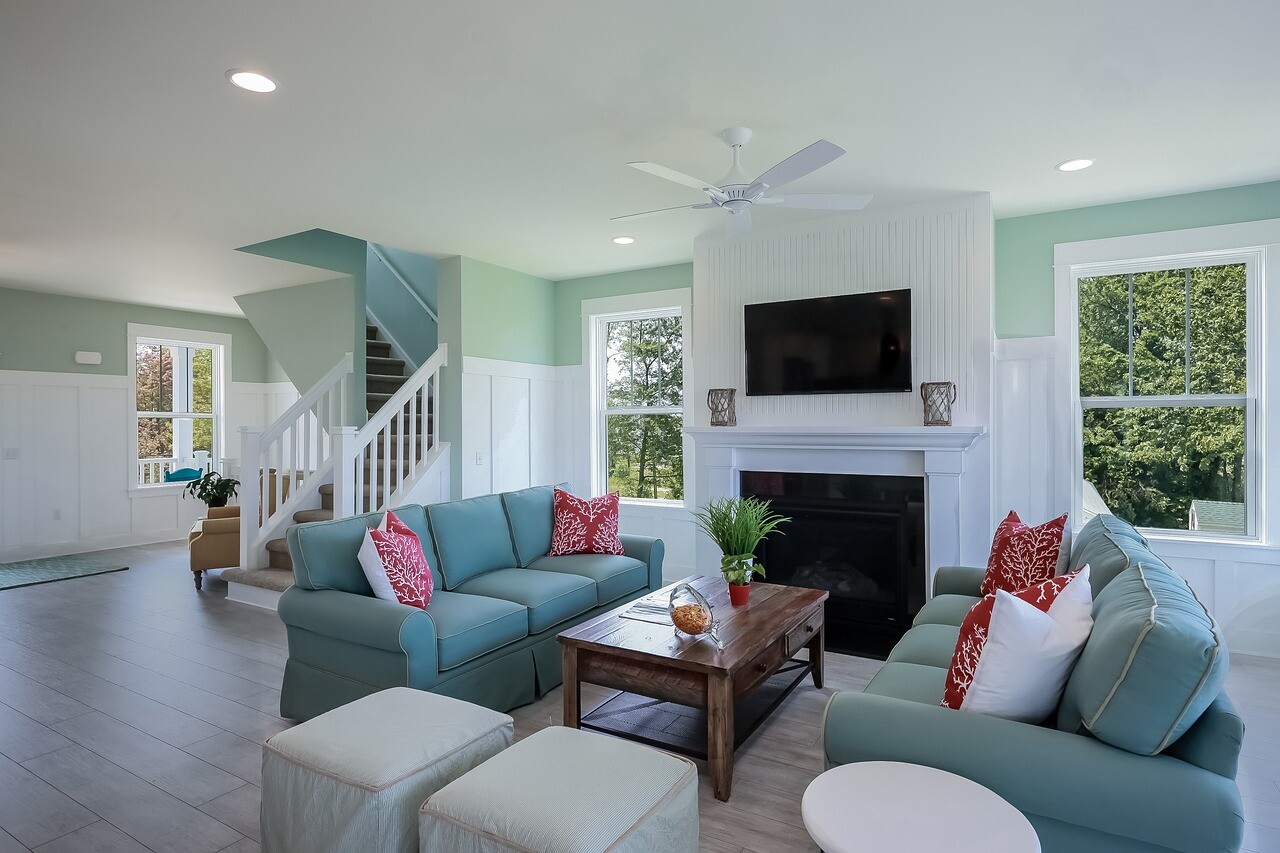 7 months ago · Justin Becker · Comments Off on Ultimate Guide To Finding Apartments In Farmington Hills, MI
Here is an essential guide aiming to give an insight into what measures to take in order to secure yourself an idyllic rented apartment in the very much sought after leafy suburban neighborhood of Farmington Hills MI. This article hopes to inspire you into going out and finding your dream rented apartment which truly fulfils your personal tastes and needs as a tenant, all whilst you will be able to benefit from fortuitously living in one of the safest and friendliest communities in the USA.
This is a suburban community with a rich history. Farmington Hills MI has undergone a transformation in recent decades, from a dormant small village very much apart from the hustle and bustle of the nearby cities like Detroit, to the thriving Detroit suburb that it is today. In this way, the history of Farmington Hills MI, much like many other places in the state of Michigan, is interwoven into the industrial history of the region. Detroit residents have flocked to relocate to Farmington Hills from the city of Detroit ever since the 1960s, and the economic boom that was in full swing at the time due to the successes of the Detroit based car firms General Motors and Ford.
Where should you start the journey of finding apartments in Farmington Hills MI to rent?
Book a viewing in person of apartments for rent, however entertaining scrolling through the 3D tours online may be!
Despite there still being measures such as social distancing and the wearing of face masks in place during the current COVID-19 climate, local online apartments for rent websites, though most now offer virtual 3D tours, state that you are nevertheless able to schedule a timeslot to go and view apartments in Farmington Hills MI in person.
Going in person to view an apartment prior to signing any documentation and entering into a lease agreement with the landlord is very much a recommendable action for prospective tenants for a multitude of reasons. One of the main reasons being it is an opportunity to check out for yourself if the however many bedroom apartment in Farmington Hills is indeed in good-quality condition, and that it has been properly maintained.
It is easy to fall in love with an apartment before viewing it in the flesh, thanks to wonderfully photoshopped images taken on high-tech expensive cameras and the virtual 3D tours, which can make any apartment look like a sight so splendid that it might as well have been featured on MTV's celebrity cribs in the early 2000s. You may even decide to bring along a friend or a family member to view with you, because a friendly second opinion is always valuable!
During the viewing, be sure to take precautions by looking out for any signs of damp, water damage, poor pipe work, flooring issues, etc. Keeping an eye out for maintenance issues is important to prevent the landlord or property manager at the end of your lease claiming that you have caused damage, which was in fact caused prior to your stay in the property. Better safe than sorry when researching exciting apartments!
How to get through the paperwork process faced when applying for an apartment in Farmington Hills
In order to apply to rent a Farmington Hills apartment, the first port of call in terms of paperwork will be the residential rental application form. The form provides the landlord with key information about the potential tenant, such as their employment history and income, which may indicate whether or not the rent will be paid on time and in full. Completing residential rental application forms is not mandatory by law, but a landlord does however hold the right to reject any potential renter who does not fill out a residential rental application form.
The next stage involves the renter signing a rental or lease agreement with the landlord. There are two different types of tenancy, a fixed date tenancy and a periodic tenancy. A fixed lease tenancy agreement will have a fixed start and end date, so the renter and the landlord will both know the exact dates when the lease starts and finishes. However, a periodic tenancy opens up the opportunity for a periodic (this may be monthly or yearly for example) automatic renewal of a lease agreement, provided that neither the tenant nor the landlord wish to terminate the lease.
Alongside signing the rental agreement, the renter must provide the landlord with a security deposit, which may cover the cost of any damage to the landlord's property if it were to occur. In Michigan the statutory security deposit amounts to one and a half a month's rent, so make sure you have some spare cash in your bank to cover this deposit cost!
Property websites can be a useful guide in helping to find an ideal rented apartment in the local area of Farmington Hills
There are a range of websites run by real estate companies which use their space as online portals to advertise their properties to potential customers. An important tool to look out for on rental websites to assist you in your hunt in finding an apartment are the customisable filters, which can be used to personalise property searches on websites.
Using the detailed filters featured on rental websites to find out more about apartments will allow you to be more specific in your searches, meaning you will be able to find out whether the apartment in Farmington Hills you are currently dreaming of renting one day has all of the much needed essential domestic appliances and mod-cons! Essential domestic items may include items such as a washer dryer, air conditioning, a dishwasher, a microwave, etc.
Search filters may also be used to retrieve information regarding essential household utilities; Does the apartment have Wi-Fi? Is there air conditioning? Such additional information may help you to decide whether you wish to agree to renting an apartment or not.
Apartments to rent in Farmington Hills come in all different shapes and sizes, and different prices too!
Another key question to ask yourself in your search for a Farmington Hills apartment is what sized space will you need? How many people will be living in the apartment? Are you a large single family, for example, requiring a more spacious apartment with a high number of bedrooms? Or are you a young single professional who needs a studio apartment?
You may not be surprised to hear that rental prices can vary fairly significantly depending on the size of the apartment and the number of bedrooms they have, be it a 1 bedroom apartment in Farmington Hills, a 2 bedroom apartment, and so on.
Here are a few figures on the average rent prices in Farmington Hills MI, based on the number of bedrooms an apartment in the area has:
| | |
| --- | --- |
| Number of Bedrooms | Average Rent Price |
| Studio | $795 |
| One Bedroom | $958 |
| Two Bedrooms | $1,202 |
| Three Bedrooms | $1,684 |
(data taken from https://www.apartments.com/farmington-hills-mi/#guide )
The figures in the table above show that average rent for an apartment with 3 bedrooms in Farmington Hills cost $726 more per month than 1 bedroom apartments, and $482 more per month than apartments with 2 beds. Therefore, there clearly is a big variation in average rent prices for apartments in the Farmington Hills according to the size of an apartment and the number of bedrooms an apartment has.
Keep in mind that certain amenities, whether it be in the apartments, like air conditioning or washer dryer, or on the grounds, like playgrounds or swimming pools, can affect rental rates as well.
Apartments in Farmington Hills MI
A neighborhood renowned across the US for being friendly and safe
Farmington Hills has a reputation for being a very safe neighborhood where its citizens are free to live a peaceful life. In fact the total crime rate in the area is 52% lower than the national US average, and the violent crime rate is 72% lower than the national US average.
Therefore, one of the major benefits of moving to Farmington Hills MI, is it's warm and safe ambiance as a place to choose to live.
Affordability and how to ensure you stick to a budget when looking for apartments in Farmington Hills
One of the principles that is crucial to adhere to when budgeting for renting an apartment in Farmington Hills is having a limit in terms of the amount of rent you are willing to pay per month.
On websites advertising apartments to rent in the area, such as forrent.com and apartments.com, there are filters to customize your search, which can be adjusted to allow you to search for apartments within a set budget range of lowest-highest rental prices. Using the customized search tools are a method which can help any person interested in renting an apartment to budget effectively when searching for one.
What reliable local amenities and services are available in Farmington Hills MI?
There are good quality options in Farmington Hills in regards to schools and educational options.
The local public education authority is the Farmington Public Schools District . The area has 22 public schools and 9 private schools (elementary and high schools), so whether you wish to send your child to a local public school or send your child to a fee paying private school, both options are available in the neighbourhood.
A very high proportion of residents have a Bachelor's degree compared to the national average. In fact, 53.4% of residents in Farmington Hills have a Bachelor's degree, which is almost double the national average.
There are a wide array of shops and restaurants in the area. Large chain supermarkets include Target on Grand River Avenue and Kroger on 12 Mile Road Rd Farmington Hills MI. As well as chain supermarkets, there are also smaller family run delicatessens available such as Fresh Thyme Market on Farmington Rd Farmington Hills MI.
The main hospital in Farmington Hills is the Beaumont Hospital, located on Grand River Avenue. The Beaumont Hospital has a strong reputation and offers a range of medical services including emergency surgeries and cardiac rehabilitation. One of the hospital's specialties is Osteopathy, it is the base teaching hospital for Michigan State University College of Osteopathic Medicine. Rest assured, you will be well looked after if you find yourself needing to go to the local hospital for any reason.
Farmington Hills MI, is most definitely an exquisite place to settle and rent an apartment.