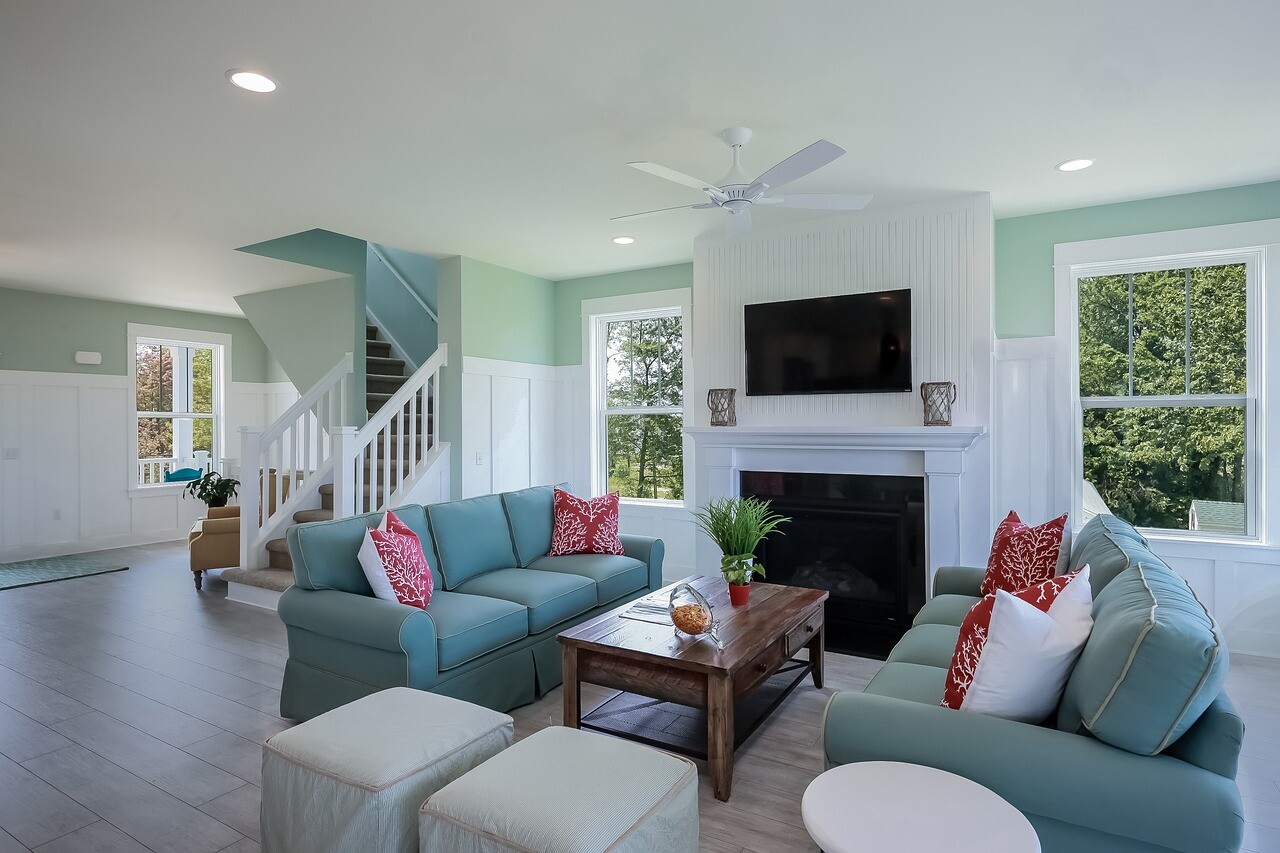 1 year ago · Justin Becker · Comments Off on Why is it So Hard to Find an Apartment?
Finding an apartment that's perfect for you means your budget, commute, preferences, and other personal needs should align with the unit you select.
With that said, many people are finding it difficult to find apartments that meet their needs at a cheaper rent rate.
Even though finding the perfect apartment for you might be difficult, everything may be easier if you're willing to put a little extra work into it.
Here, we help you understand why finding an apartment is difficult, along with guiding you on what is required to secure the best apartment within your budget.
Why is it So Hard to Find an Apartment?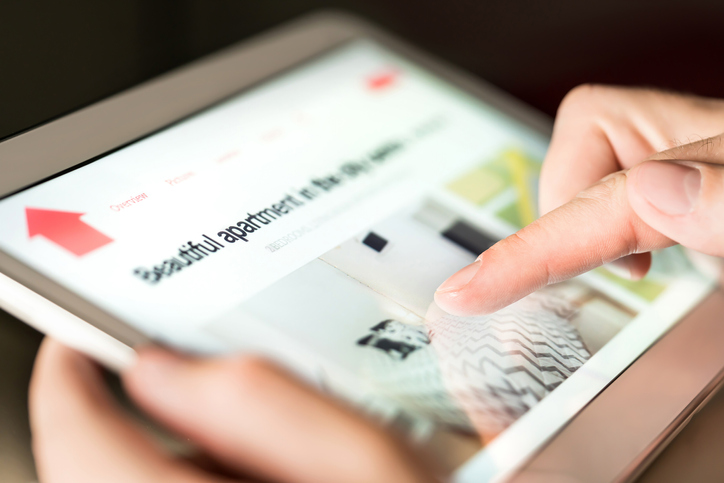 If you have ever looked for an apartment, you understand that it isn't an easy task. The following reasons are typically what makes this task so difficult:
Rising Rents
A hot market is always experiencing a rise in apartment rent. This can be attributed to apartment developers not matching the housing demands. More people are now currently looking for apartments than they were before.
There are also bidding wars among potential apartments for rent tenants. This is mostly experienced in a hot market, where apartments are in high demand. It's even more common in new properties.
In some cases, the rental fee jumps from as little as $500 to as high as $1,500 within a short period. Then, once it goes up in a hot market, it becomes difficult to lower.
The rise in home prices is even more for a two bedroom apartment
Since rent is increasing while the income in the job market is stagnant, people can't save enough to pay for the downpayment of buying their homes. Thus, more people are leaning towards renting apartments.
Tough Rental Rules
The law outlines several duties for the property manager and provides tenants with certain privileges. With that said, with such privilege comes responsibility.
For instance, every property owner must ensure that the apartments are secure and well maintained. In return, the tenant should pay rent on time.
Additionally, landlords are allowed to develop some rules and regulations to make their apartments habitable and desirable to all tenants.
With that said, some landlords make tough rental rules, which makes it difficult for some potential tenants to consider their units.
For instance, you might encounter apartments that don't allow tenants to keep pets. This makes it tough for pet owners to join such units.
Finding an apartment that has a friendly apartment pet policy requires more effort and research. Furthermore, it typically means an additional expense in monthly rent.
Choosy Landlords and Property Managers
Choosy landlords and property managers contribute highly to making it hard for tenants to get a rental unit.
Even after potential tenants have identified a property they like, they often wonder how long an apartment application takes to be approved. There are still several stages of documentation, interviewing, and referencing to be done by the landlord. This is how landlords weed out the good tenants from the bad.
Below are things you should do to avoid being rejected by a property manager:
Be Realistic with the Budgets
Good tenants are those that pay their monthly rent on time. Being honest with your budget guarantees the landlord that you'll pay without challenges.
Prospects that prove they have an excellent history of paying their bills typically get accepted.
Be On-Time for Property Viewing
Being late for an apartment viewing that you set up through online listings creates a bad impression that you aren't a punctual character.
If you expect to be late, communicate with your potential landlord..
Present Yourself Well
Whether it's the interview stage or the initial viewing, present yourself professionally throughout the entire process of renting an apartment. Remember, if it's an apartment you like, the key is selling yourself.
Dress in a presentable manner to impress the potential landlord.
Prepare the Documents
There are documents that you must present to the landlord in order to be considered to rent. Have them ready to make it easier for you to get a rental unit.
These documents typically include:
Proof of identity: This includes a drivers license or passport. If you're from abroad, provide your Visa.
Proof of earnings: Here, you provide proof of employment and earnings, such as pay stubs and bank statements, to show you can afford the monthly rent.
References: Some landlords require you to provide references from previous landlords.
Some landlords might even ask for your credit report. What credit score do you need to rent an apartment? A great credit score will make almost all landlords give you a chance.
Ask Questions
Asking relevant questions helps show your landlord that you're very interested in the rental unit. You can even ask real estate market related questions, but be prepared on what to ask when apartment hunting.
Be Responsive
Leave your address information and phone number with the landlord after your apartment tour. Vacancies do not typically last for long, so when they call you, ensure you pickup or return calls promptly.
Disagreement with a Roommate or Partner
It's sometimes hard to secure a rental unit due to disagreements with a partner or roommate. Your interest and rental unit needs might differ from those of a roommate or partner.
In such a situation, it might take you more time and effort to get a rental unit that meets your common interests.
For the case of a roommate, we recommend going for one you have common interests and needs with to make the process easier. It may be worth going through your own vetting process before settling on someone to live with.
Poor Amenities and Apartment Features
Most tenants want to settle in a rental unit that has the best amenities. Such amenities can include spacious parking, a swimming pool, playground, proximity to the best parks, shopping facilities, and schools.
The rental unit should also have the best features, including a washer & dryer, air conditioning unit, hard wired or wireless home security system, refrigerators, among others.
With that said, most apartments don't have all, or even some, of the above-desired amenities or features, making it hard to find quality apartments. Potential tenants will have to take longer to find what to look for when renting an apartment.
How to Get an Apartment with Ease
It's normal to get overwhelmed during your apartment search. This can be attributed to the several considerations that you need to have in mind, including what you want in a rental unit, where you live, and who you live with.
To help you have an easier apartment searching experience, we have highlighted major apartment hunting steps with advice on how to breeze through them:
Determine Your Rental Unit Budget
While looking for a rental unit, avoid making the mistake of overestimating your rental budget. We recommend that you be realistic with your rental budget by limiting yourself to the rent budgeting gold standard:
"Your income should be at least three times your monthly rent payment."
Sticking by this rule helps you avoid paying more rent than you can afford or being rent-burdened.
If you don't know how to set a rental budget, you can use a rent calculator. If your budget is limited, consider a roommate.
We also recommend that you consider new rental units since they provide rent specials to attract many new tenants. This might include things like a discounted security deposit or a free first month's rent.
Narrow Your Location
Begin by narrowing down your location of choice to a city level (i.e. metro cities, like San Francisco or the Bay Area). After that, start exploring the neighborhoods within the city to find an apartment that best fits your needs. You can achieve this by considering where to find apartments for rent online.
Ensure you consider the vibe, activity level, and location of the neighborhood you select. Such factors highly influence how you adjust to apartment living.
Consider being at least 30 minutes from the closest park, 45 minutes from the nearest grocery store, and a few minutes away from a commute network.
Tour the Apartments
The process of touring your potential rental unit is pretty straightforward. You visit the units and imagine how to make the apartment feel like home.
There is more to touring a rental unit than meets the eye. You should get an in-person look at the apartment and understand what happens behind the scenes.
Ask the Potential Landlord Questions
Below are some critical questions to ask the property manager before renting:
What do the trash collection policies involve?
Is renters insurance required?
Does the rental unit charge an extra fee for parking or pets?
Is there off-street parking? If yes, at what cost?
Do tenants pay for utilities separately, or are the apartments with utilities included?
Before you apply for the apartments, have your bases covered and understand the ins and outs of the property.
Keep in mind that pet deposits can go as high as $500. An extra monthly pet fee of between $15 to $50 could also apply.
The same applies to parking. With covered parking, you might have to pay as little as $40. However, garage parking is more expensive and might require you to pay as high as $100 per month.
Remember, always prepare a list of questions to ask your potential rental unit owner or leasing agent before touring an apartment.
Rental Application
If you're confident that the apartment you have toured is good enough, you can start the rental application process.
In most cases, the application process requires a fee of about $30-$50. You might have to submit your personal information during the process, including, but not limited to, identification, references, financial statements, and social security number.
The property manager applies this information in the tenant screening process. Ensure you complete the application process and provide all the required documents in order to give yourself the best chance of landing the apartment.
You might not be considered if you forget any critical information or document.
Move-In
This might be the most difficult aspect of your move into an apartment. Completing your move-in means completing critical tasks, such as managing utilities, changing your address, moving your belongings to the new apartment, furnishing the apartment, and more.
The moving task can be overwhelming at times, so be sure to refer to our guide on tips for moving into your first apartment.
Conclusion
Finding an apartment that aligns with your budget, commute, preferences, and other personal needs is not easy. With that said, things might become easier if you put in the right effort and time.
As we have seen, several factors contribute to the difficulty in the process of finding an apartment. As we have gone over, they include rental rise, tough apartment rules, choosy landlords, disagreements with a potential roommate, and poor amenities.
To make your apartment hunting successful, ensure you follow the guidelines that we have highlighted above.
We hope you get the best apartment in a safe and affordable neighborhood. Go for landlords that have a long-term market experience of offering quality rental units. Some have been on the market for as long as two decades, or more.