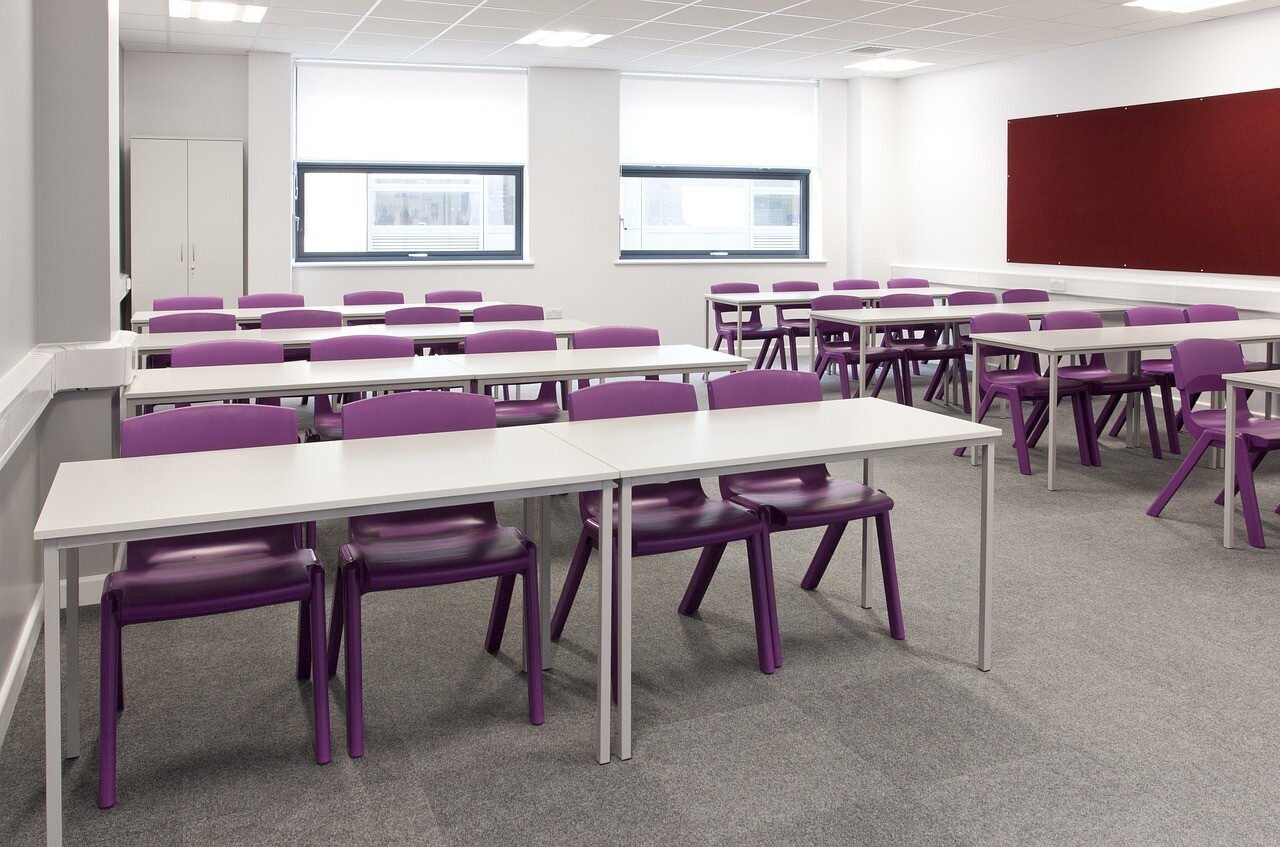 1 year ago · Justin Becker · Comments Off on Schools in Farmington Hills, MI: What You Need to Know
If you're considering relocating to Farmington Hills, Michigan with your family, you'll want to make sure that your children can attend decent schools, right? The truth is that schools play an important role in deciding where to reside.
With that in mind, apartment rates and amenities aren't the only things to think about when relocating to a new area – you also need to evaluate the closeness of schools, grocery stores, and public transport.
Considering all these factors will help you settle in Farmington Hills and enjoy your living experience.
Schools in Farmington Hills, MI
So, if you've never visited Farmington Hills, there are a few things you should know. To begin with, the city of Farmington Hills, MI is not to be confused with Farmington.
Yes, you read that correctly! The popular city of Farmington Hills, Michigan, is not the same as Farmington. Many people confuse these two cities since their names are similar, and they are close to one another. However, they are not the same city.
Furthermore, this city boasts one of the best living experiences in the country, no matter if you're a recent graduate or a parent with toddlers.
Farmington Hills is one of the most secure and wealthiest cities in the United States. It offers both children and adults a variety of activities, and with a 96% students graduation rate, the schools are among the best in Michigan. It is also a fantastic place to live because of the low crime rate.
With that said, here's all you need to know about the schools and students in the city of Farmington Hills, MI.
Everything You Need to Know About Farmington Hills Schools and Why They are the Best
Farmington Hills is known for its excellent educational institutions (producing top students), which explains why it is home to some of its most famous universities.
With that said, there are more than 20 public and private schools in the city to choose from, with numerous students' academic programs that are highly regarded. There are also five colleges and universities within a 10-mile radius of the city center.
For example, Farmington Public Schools is a public school district that serves the communities of Farmington, Farmington Hills, and West Bloomfield Township, within the state of Michigan. The population of this suburban neighborhood is estimated to be over 100,000 residents, according to the 2010 U.S. Census Bureau.
So, should you send your child to be one of the students at Farmington Hills schools? The truth is, if you desire an all-around institution that provides education and opportunities for talent development (nurture students with talents), the answer is YES!
Performance
There are a number of high-performing schools in Farmington Hills.
For starters, the town boasts a fairly high rate of educational attainment. According to the National Center for Education Statistics, bachelor's degrees are held by more than 55% of the town's residents, a figure greater than the national average of 31% (graduation rates).
There are also a number of school districts in the area that have received good ratings from GreatSchools.org, Oakland Public Schools and Farmington Public Schools being two examples.
Academically, these institutions succeed for a variety of reasons, one of which is their commitment to teaching and staff development. In addition, the schools have a high proportion of licensed teachers with more than three years of experience.
This city has a students-to-teacher ratio of 16:1, which is comparable to the national average and explains why students are doing well in the city.
A good example of a top school is Farmington High School, which has been ranked as the 570th best high school in the nation, according to Newsweek. The rankings are based on data from America's Best High Schools, a project by the organization Education Week, which includes over 20 million math and English test scores.
Also, the Farmington Public School System has consistently produced some of Michigan's highest test scores over the years.
Co-Curricular Activities
As a parent, seeing your youngest or oldest child with special abilities raises the question of who or where would be the best place for them to develop those abilities, right?
The good news is that most schools in Farmington Hills encourage students' talents through a variety of extracurricular activities. So, if your child has a special skill, you may rest assured that they are in good hands.
With that said, Farmington Hills schools will provide the ideal setting for your youngsters to participate in soccer, football, or basketball.
Picking a School
Relocating to a new city necessitates a greater effort in locating a suitable educational institution, but how do you go about getting ready for that?
You must first conduct a background check. You already know what you want, so doing some research ahead of time will make your search much easier. For example, you want a school that conducts frequent assessments to track students' progress (school improvement). Also, a background check can give you a lot of information about a school that your child might be interested in attending.
The students to teachers ratio, the distance between the school and your home, and whether or not it provides transportation are all aspects that bring us to our second point, location.
The school's location and safety are important factors to consider before deciding on a school. Isn't it true that a school should be a safe environment for students where they study and have fun?
So, is Farmington Hills, MI safe? To answer that question, Time Magazine, in 2018, actually ranked the city of Farmington Hills the best and safest city to live in all of Michigan. Before enrolling your child, check if the school's safety is adequate to protect the students within the premises.
Lastly, one of the most important things to consider when choosing a school is whether they have the resources and support networks to facilitate great learning. This includes the courses and teachers and how committed the school is to mental health and wellness.
Final Thought
Farmington Hills has one of the highest-ranked school districts in the state. The school district institutions rank among the top public schools for SAT scores, AP exams, and college readiness.
With that said, the Farmington Hills public schools and private schools provide a world-class education, which builds happy and successful students. So, whichever school you choose, it is important for your child to feel like they belong and that their peers and teachers love them.