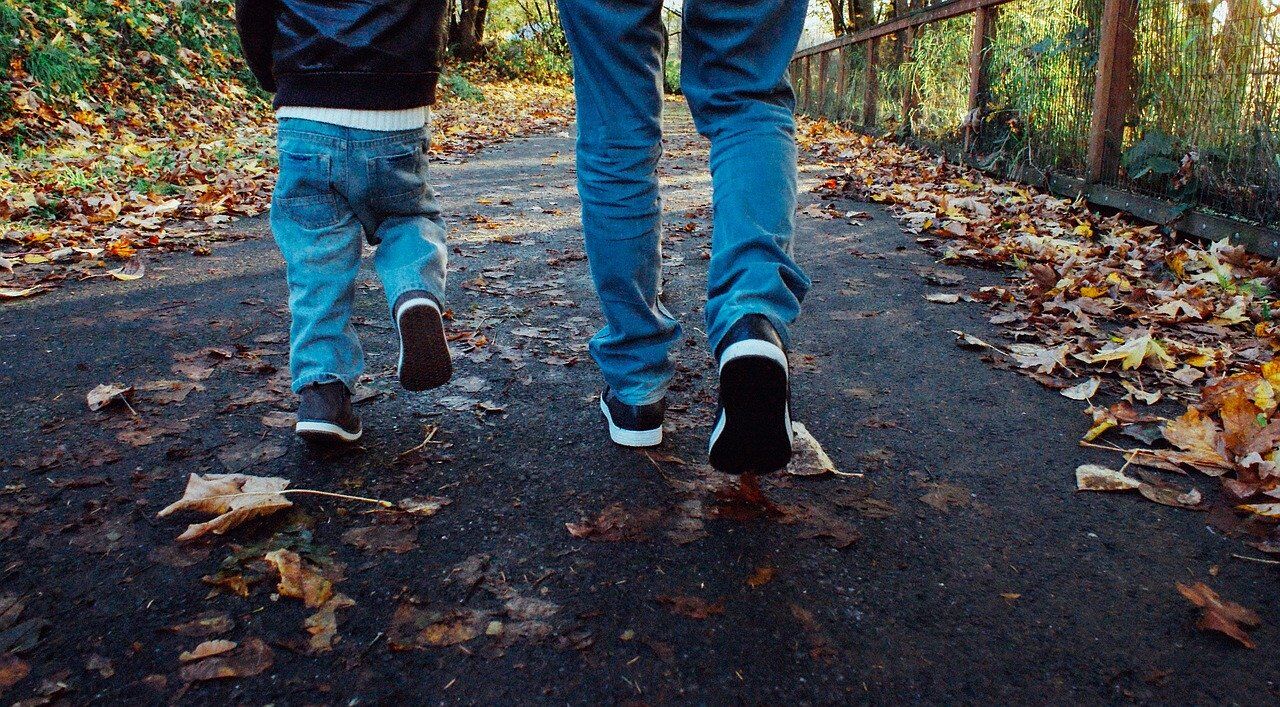 2 years ago · Justin Becker · Comments Off on Top 8 Farmington Hills Fall Activities
When you live in Farmington Hills, there is no lack of things to do. Everyone needs something to wind down or to pass their free time. When the fall season rolls around, the need to get out and take part in some activity gets even stronger.
Why are Fall Activities So Important in Farmington Hills? 
The fall season in Farmington Hills is a bit different from other times in the year. In Farmington Hills, fall means cooler weather, gentle breezes, and beautiful, unique surroundings with all the changing leaves. While the best summer activities in Farmington Hills are probably ones that cool you down, the top fall activities have a bit more variety.
Farmington Hills Fall Activities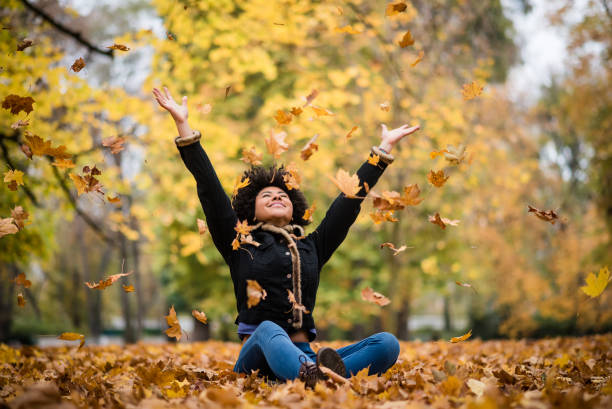 Farmington Hills has several parks, scenic places, and common areas where its residents can gather and have fun. Whether you are looking for a free event to enjoy with the family or a quiet time alone, Farmington Hills is sure to provide ample opportunities for the fall season.
Wondering what the best fall activities are in Farmington Hills? We may not be able to cover every single one, but here are our top eight choices:
1. Visit a Park
If you want to fully enjoy the fall season in Farmington Hills, visit one of its gorgeous parks. The most famous park in this locality is Heritage Park, which offers hiking trails, fun events for the whole family, and a beautiful view no matter where you sit.
Make sure to look up the website for Heritage Park and other parks in order to know about all the events on offer this fall. The events usually cater to kids of all ages as well, so everyone in Farmington Hills has something to enjoy.
Other than the greenery, these parks have attractions, such as adventure trails, playgrounds, picnic spots, and so much more! The TreeRunner West Bloomfield Adventure Park is an excellent option for those who want to have a thrilling time. You can also check out the best Farmington Hills parks and see which one suits best.
2. Try the Delicious Dining Options
Farmington Hills has a wide range of dining options, so make sure to try some of their top restaurants this fall. There is always the option to pick up your food and head to the park for a picnic or simply enjoy it on your own balcony. However, the dining experience at most restaurants here can be a lot of fun too.
Whether you go for a pizza or sushi, each establishment in Farmington Hills has its own unique atmosphere. You can choose a quiet and refined experience or go for a more boisterous, family-friendly space. Your children ages and the menu on offer will be just two important factors in your final decision.
While the choices of restaurants in Farmington Hills, MI are numerous, a few of the must try locations include Dhaba Indian Kitchen, Tomatoes Apizza, the Basement Burger Bar, and the Breakfast Club.
3. Experience the Franklin Cider Mill
The state of Michigan and Farmington Hills in particular have a few defining things when it comes to the fall season. Cider mills are one of these, especially the Franklin Cider Mill in the Farmington Hills locality. This may not be in the city itself, but it is the nearest one for Farmington Hills residents.
This cider mill has a lot to offer, especially in the fall. You can enjoy fresh donuts there, along with caramel apples, cheese, jellies, and several kinds of butter! It is also a place for the whole family to hang out and buy their favorite kinds of apples – HoneyCrisp, Empire, and Macintosh are just a few examples.
Along with the Franklin Cider Mill, you may also enjoy Long's Family Orchard and Parmenter's Cider Mill located in Northville. Along with delicious food options and produce, these places may host several events for children and adults of all ages. They are also a good way to support the local Farmington farmers.
4. Immerse Yourself in the Rich History
One of the main benefits of living in Farmington Hills is the rich history of Farmington Hills, MI behind the place. If you enjoy history or your children are at the right ages to appreciate this educational venture, make a list of all there is to see in the vicinity. You can also pay a visit to the Farmington Community Library to look up all the historical sites and events in the area.
Some of the best places to soak up all the history in Farmington Hills are the Wilson Barn, the Frank Lloyd Wright Affleck House, the Oakland County Pioneer & Historical Society, and Nankin Mills.
5. Go to the Fall Festivals
Farmington Hills also has a happening festival schedule, with the fall festivals being the best of the lot. These are mostly family-friendly events where people of all ages can enjoy the planned adventures. Just a few of the fall-themed events in which you can indulge in further exploration include:
A corn roast festival located at the Farmington Farmers & Artisans Market
The Plymouth fall festival nearby
The annual Victoria festival located in Northville
Hayrides on Friday nights at Heritage Park; these are free for children under 2 years and require registration
Upland Hills Farm Fall Festival on Saturdays and Sundays in October; this includes hayrides, exploring the pumpkin patch, a variety of food trucks, piping hot doughnuts, farm shows, pony rides, and magic shows
The Great Fall Festival at Maybury Farm; it has wagon rides and a corn maze among many other activities
6. Enjoy Downtown Farmington
If you are looking for a fairly relaxed and simple pastime, Downtown Farmington is probably the best place. Unlike the big cities, Downtown Farmington is not a wild and happening place. However, it does remind you of the hustle and bustle of a city like nearby Detroit.
Here, you can visit some charming Farmington Hills shopping malls, find unique souvenirs, and get refreshments from family-owned, local eateries instead of fast food chains. There is also a skating rink at the shopping center here, which is a nice way to relax and have fun. If you still know little about Downtown Farmington and would like to explore this place, you can also check out everything you need to know about Downtown Farmington Hills. After knowing more about the place, you can easily plan a memorable get together with family or friends.
7. Know about the Halloween Events
When the fall season rolls around, people might begin to talk about Halloween events taking place in Farmington Hills. One such place where you will see people going is Canterbury Village. Just a few of the events here include Halfway to Halloween, Fright Village, and the Halloween Stroll. You would be surprised to know that Canterbury Village can be one of the best places to shop in Farmington Hills!
Other than this, here are some other Halloween events you can know about in Farmington Hills:
The Erebus Haunted Attraction at 18 South Perry St., Pontiac
The Glenlore Haunted Forest, an illuminated forest featuring light shows at 3860 Newton Road, Commerce Township
The StoneWall Pumpkin Festival at the Rochester Hills Museum at Van Hoosen Farm, featuring pumpkin carving, pumpkin lighting, and other fall activities
The Haunted Corn Maze and Haunted House at Bonadeo Farms at White Lake Road on Highland Twp
8. Visit the Farmington Community Library
The Farmington Community Library is a great place for introverts, book lovers, or anyone who wants a quiet place to spend some time. However, it is also a spot where teachers and students can get their resources along with being a welcoming space for working on projects. You can visit the Farmington Community Library website for a complete and updated list of events.
The main aim of the Farmington Community Library is to give its visitors an environment that fosters educational activities, learning events, and recreational choices for both kids and adults. To this end, it offers special programs, such as Baby Sign Language, 1000 Books Before Kindergarten, and the Battle of the Books. There are also frequent author visits, which sometimes include documentary makers as well.
The Farmington Community Library offers educational options for people of all ages. It is a brilliant opportunity to utilize those fall holidays!
The Takeaway
With so many events and locations available during the fall in Farmington Hills, there is simply no excuse to be bored at any point in this season. Some people's idea of fun might involve a quiet night, but we highly recommend getting out and seeing what this lovely city has to offer! The quaint Downtown Farmington is always worth a visit, but there are several inside options such as the Farmington Community Library.
Overall, the best fall things to do in Farmington Hills, Michigan come within a wide range. So, you can pick and choose according to your goals, interests, personality, children's ages, and so on. Do not hesitate now; pick one of the above and start your fun fall season today!