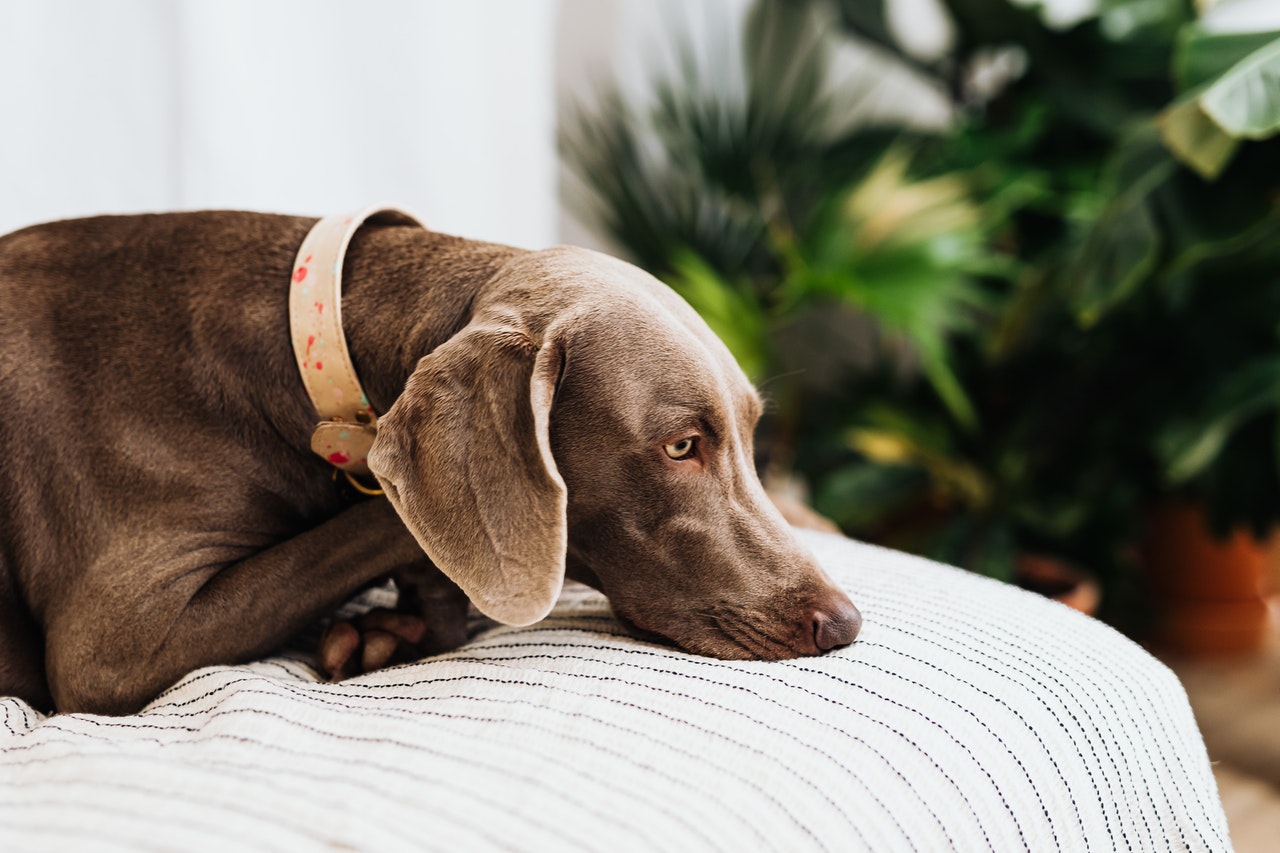 2 years ago · Justin Becker · Comments Off on The Top Dog-Friendly Places in Farmington Hills, Michigan
Moving to a new city and a new apartment means learning the lay of the land, which can be challenging enough on its own. When you also have a furry, four-legged friend, they also need to get acclimated, too.
One of the best ways to ensure your family pet feels comfortable in its new surroundings is to help your pet explore the new apartment (learn how to find apartments that allow dogs here). Obviously, during the move, it is best to keep your pet away from the actual move-in day activities and have a place/area set up for him or her when the movers have left.
As you and your dog settle in, make sure you gradually ease them into their new routine. If at all possible, you should try to take your dog out and about with you, especially in the beginning. Dogs can become anxious if you leave them in a new apartment that is unfamiliar to them right away.
Dog-Friendly Places in Farmington Hills, Michigan
To help ease your pet's anxiety, here is a brief synopsis of the top five dog friendly spots in Farmington Hills. Utilizing this list will make it easier for you to take your dog with you on small errands and spend some quality time with him or her outdoors.
Top Dog-Friendly Stores
In Farmington Hills, there are several pet stores and stores that allow you to bring in your dogs. That said, if you are looking for a nearby pet store, then the following are all top-notch places to take your pet:
●     Petco
●     Pet Supplies Plus
●     Premier Pet Supply
If your dog has enough food and toys, and does not need to be groomed, then you can also check out some local retail stores that allow you to bring in your pet.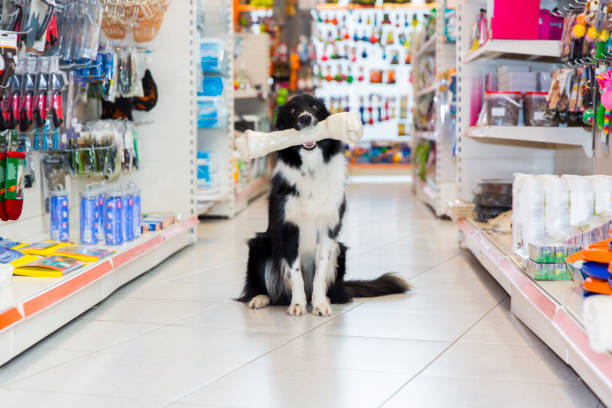 Here, our top dog-friendly store really depends on the errand you are running. For instance, if you need a few new home décor items, then HomeGoods or T.J. Maxx on Orchard Lake Road in Farmington Hills are both dog-friendly. If you need some affordable work shirts, then Old Navy is yet another retail store on Orchard Lake Road that allows you to bring your pet.
Regardless of what stores are pet-friendly, you should always call ahead to make sure the store or manager will allow you to shop with your dog. Note, some stores require your pet to be on a leash at all times or only allow well-mannered pets.
Best Dog Parks
In terms of dog parks, you definitely have your pick in Farmington Hills. Presently, there are over 50 dog parks within a 20-mile radius of Farmington Hills.
The city itself has amazing dog parks, like William Grace Dog Park and Rotary Park. However, our top pick for the best dog park, which is located just outside the city limits of Farmington Hills, is none other than Orion Oaks Dog Park.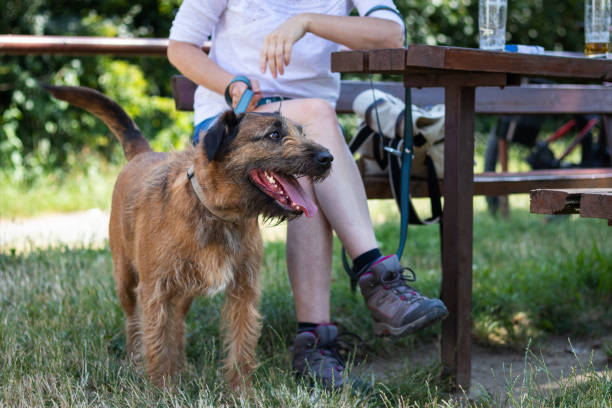 This 24-acre fenced in recreational space for pets gets rave reviews from both owners and their dogs. A few notable features here include a lake with a dock/ramp for dogs, ample doggy trash cans and bags, plus more.
If you feel like staying within the city, then you should definitely stop by Paws in the Hills. This particular dog park is located just off Shiawassee Road and has ample open space for your dog to run around.
Top Dog-Friendly Restaurants
The good news is there are several casual restaurants in Farmington Hills, MI that allow you to bring your furry best friend with you to dine-in. If you and your pup are looking for a quick bite to eat, then the following are all great fast eats to try:
●     Panera Bread
●     Einstein Bros. Bagels
●     Potbelly Sandwich Shop
Alternatively, if you are looking for a more casual dining experience for you and your pet, then California Pizza Kitchen is an excellent option.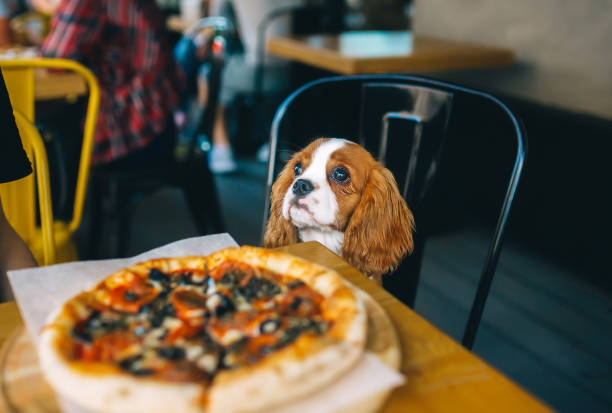 That said, our top pick for a dog-friendly restaurant is Wicked Table. This modern, yet casual, eatery serves lunch/dinner and offers delicious American Cuisine. Here, dogs are allowed on the patio. Wicked Table is located just off of 10 Mile Road. The hours of operation are 11:00 am to 2:30 pm and 4:00 pm to 10:00 pm, Monday through Saturday.
Best Hiking Trails
Finding a nice hiking trail to work off that amazing lunch from Wicked Table is not too difficult either. There are several nature trails with walking, cycling, and hiking trails within the vicinity of Farmington Hills.
Our top pick here is Shiawassee Park. This dog-friendly nature park is a semi-secluded spot that is also great for you and your family. Shiawassee Park has a playground area, tennis courts, baseball areas, a large pavilion, and a gazebo. Plus, there is a large open space for your dog to socialize, along with paved trails for your leashed pup. This park/hiking trails spot is clean, never too crowded, and has trash cans with bags for cleaning up after your pet throughout the open green space. It is truly one of the best Farmington Hills parks to bring your dog to.
First-Rate Dog-Friendly Hotels
If you are looking for a pet-friendly hotel for friends or family in town with additional pets, there are a handful of Farmington Hills hotels that can assist you. In general, this is a great idea when you have a large number of guests in town and need a place for them, along with their pets, to stay. Typically, these pet-friendly hotels or accommodations allow guests to have small pets for the duration of their stay.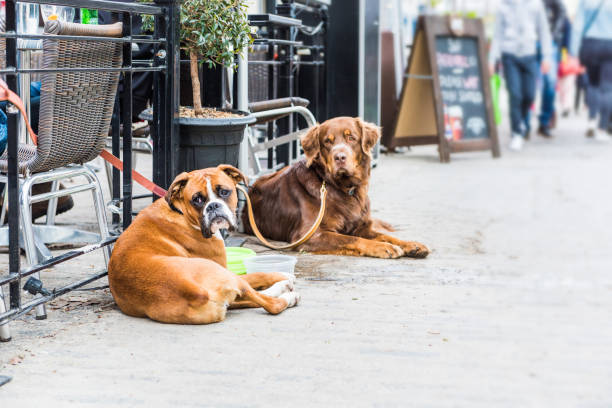 Our top pick here is definitely Hawthorn Suites by Wyndham in Farmington Hills. Located just off of Hills Tech Road, this contemporary hotel allows both cats and dogs. Moreover, a well-behaved pet may be left in the room unattended. With that said, most hotels require that pets be in a carrier or crate when housekeeping comes into service or clean the room.
A few other notable hotels in the area that are pet-friendly include Knights Inn Farmington Hills and Extended Stay America Detroit of Farmington Hills. There are also several Airbnb and vacation home rentals in the city that allow pets, too.
Bonus Dog-Friendly Spot
Lastly, an additional spot for you and your pet that is a must-visit is Heritage Park. Located on Farmington Road, this park truly has it all for you and your family. This well-known outdoor space in Farmington Hills has:
●     Beautiful Walking Trails
●     Nature Centers
●     Soccer Fields
●     Multiple Playground Areas
Spend the afternoon with your kids and furry friend relaxing, while basking in the sun. Here, you will find a picnic area, several sites surrounding the history of Farmington Hills, MI, an abundance of wildlife, and more. Plus, once you settle into your apartment, do not forget to also check Lakeshore Park, Carpenter Lake Nature Preserve, Hines Park, and Marshbank Park when you get the chance — you and your pup will have a blast.
Take Away
Ultimately, these are just a few amazing spots in your new city that you and your dog can enjoy. With that said, it is important for your pet to have recreational spots that he or she can relax in.
Moving to a new place can be stressful for you, so it makes sense that a new change of scenery could be disorienting and traumatic for your family pet as well. Thus, in order to keep your pup cool and calm, explore the city with him or her. After a few weeks, both of you should feel right at home in your new surroundings.