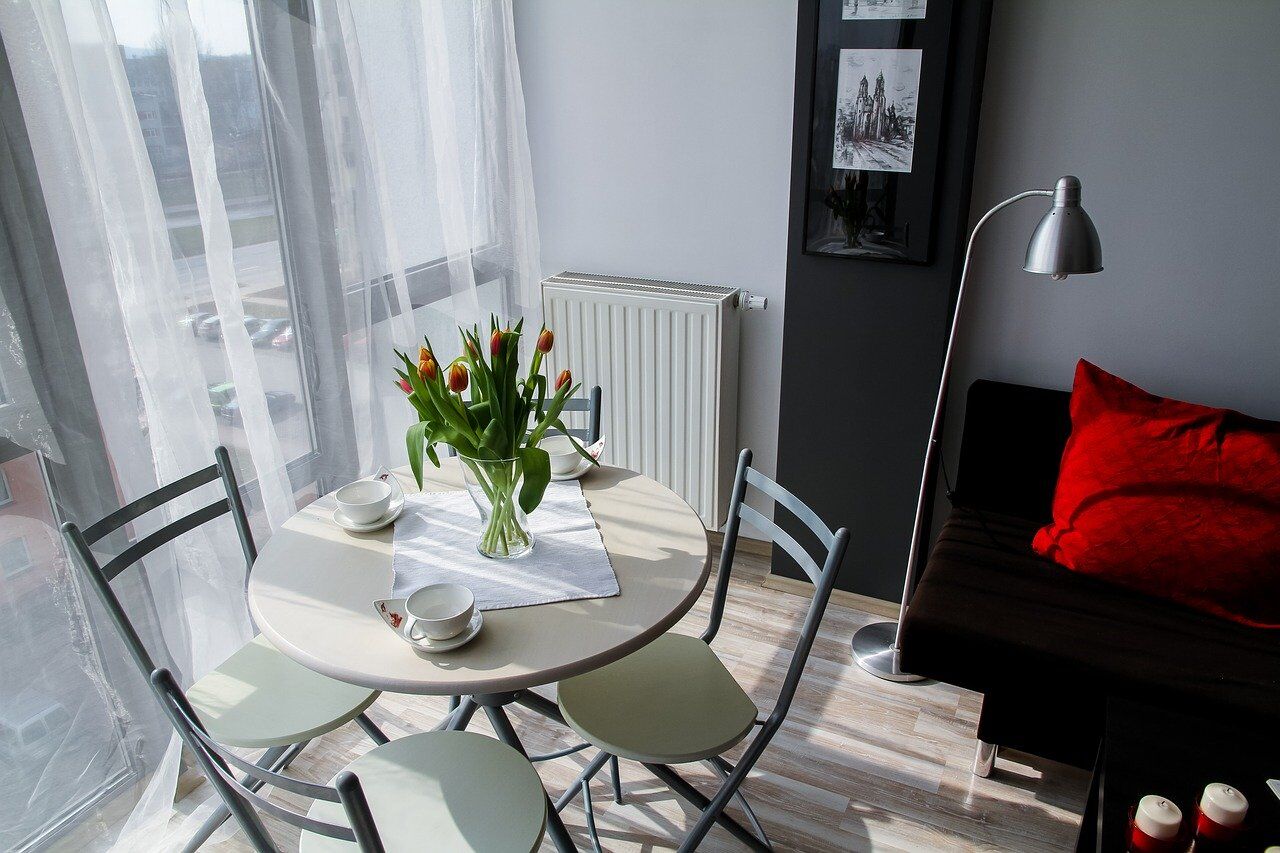 2 years ago · Justin Becker · Comments Off on What to Look For When Renting an Apartment
There are several things to consider before signing on that dotted line when looking for an apartment.
You must perform a comprehensive inspection before signing the leasing agreement. This way, you may rest assured that you'll have everything you need for your next apartment.
Knowing that the apartment you're going to move into is in good condition relieves the stress of apartment hunting. Make a point of asking as many questions as possible when inspecting the unit.
Before putting pen to paper, be sure you're all reading from the same page. As a result, you and the landlord will have an easy time working together, with no unneeded conflicts.
What to Look For When Renting an Apartment
So, when it comes to renting an apartment, what do you search for?
Well, there isn't a one-word answer to that question; instead, there are several boxes to check before deciding whether or not the apartment is perfect for you.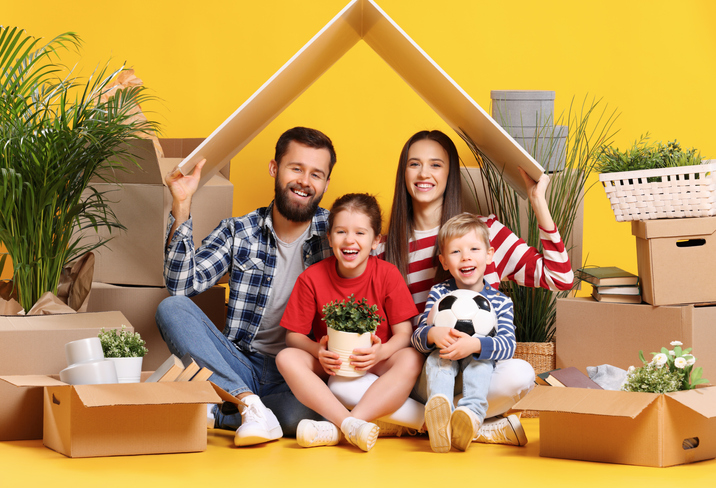 To make your inspection procedure more manageable, you should first create a checklist. If you're looking for your first apartment, making a checklist is a good idea.
Even though inspection is necessary, you don't want to spend too much time on it, thus employing a checklist will help you save time.
If an apartment tour is next on your to-do list, whether you're a first-time apartment renter or a seasoned renter, we've compiled a list of everything you should look for.
Why is it Necessary to Inspect an Apartment Before Renting it?
Inspecting an apartment before renting minimizes the likelihood of a future dispute with your landlord over the property's condition. Furthermore, the inspection assists you in obtaining a more secure and pleasant living environment.
An inspection will assist you in quickly identifying issues and resolving them with the landlord. If any alterations or repairs are required, the landlord will accommodate your requests because they want to fill the vacancy as soon as possible.
If you fail to resolve any repairs with your landlord before signing a lease, you may be held liable in the future, and the cost will be deducted from your security deposit.
Here's what to look at when searching for apartments for rent:
Check the Apartment in General
Living Room
Bedroom
Kitchen
Bathroom
Utilities
Check the Apartment in General
Start with items like electrical outlets and lightning and tick them off your list before moving on to the rest of the necessities.
So, let's see what you should be on the lookout for so you can cross it off your to-do list.
Electrical Outlets
It's critical to double-check that all of the electrical outlets are operational. You probably don't have a multimeter with you to test the outlets; as such, find a local hardware store and purchase a tester.
It might cost you a couple of bucks, but it's worth it rather than end up with an unnecessary cost for buying and repairing the outlets after moving in. Go ahead and test the outlets!
Carry out this procedure for each electrical outlet to ensure that they are all in good working order. If you notice a defective outlet, notify the landlord so that repairs can be made before you move in.
Check the Walls
When it comes to wiping out your security deposit, walls are one of the most common culprits.
If there are any holes or scratches in the walls, contact the landlord to get them repaired. Also, make sure there aren't any structural flaws that could allow water to leak through.
On top of that, check if the walls have been freshly painted; you don't want to move in with unkempt walls.
Lighting
Check that the lights in the flats are working. Turn them on and off in all rooms to make sure they work as they should.
If one or two are faulty, notify the landlord right away so that they can be replaced. You don't want to have to pay for light bulbs after you've moved in.
Windows and Doors
Safety is unquestionably crucial. Examine the condition of the doors and windows. Check that they work correctly by opening and closing them.
Examine the door locks to ensure that they are in good working order. A broken lock might cause you a lot more hassle and loss than you imagine.
If you notice any issue with the locks, notify your landlord. Replace the windows in the same way.
Double-check all your exterior windows, especially if you're on the first floor.
Check all the Flooring
Check all of the rooms' flooring to ensure they meet your expectations. Check the carpet for any holes, stains, or other issues.
If there are, make sure the landlord takes care of it as quickly as possible before moving in.
Thermostat
A malfunctioning thermostat might cause your utility bill to spike at the end of the month. Check that the temperature on the thermostat corresponds to the temperature in the room.
Check that the thermostat is working properly. If there is a problem, notify the landlord so that it may be repaired or replaced.
Smoke Detectors
Examine the smoke detectors in the apartment to see if they are in good working order. If this is not the case, request that the landlord make the necessary repairs.
It's important to remember that a smoke detector in an apartment might be the difference between life and death.
Living Room
Make sure you have everything you need if you're moving into a furnished apartment.
Before you move in, double-check that the couches and coffee table, among other things, are in good condition.
Bedroom
This is one of the apartment's most crucial features. Some people even utilize their bedrooms as workstations. So, before moving in, conduct a comprehensive inspection.
Here are a few things to look for in your apartment bedroom:
Check the Closet
Check to see that the closet is in good working order and that the doors open and close properly. Furthermore, the closet is a popular hiding location for roaches, so make sure yours isn't one of them.
Bed
Make sure the bed is in good shape if you choose a furnished apartment. Isn't it true that you don't want to sleep in a wobbly bed? Before moving in, double-check that it's properly tightened.
Kitchen
Another critical area to consider is your kitchen, where you should make sure all of your kitchen appliances are in order before moving in.
When inspecting the kitchen, pay attention to the following items:
Oven and Stove
Check to see that the oven and stove are in good working order. Turn them on and off to make sure they're working correctly. Also, double-check the doors to make sure they're all working.
In the case of an electric stove, turn them on and test it with a splash of water to ensure that all of the heating elements are working.
Do make sure that fire extinguishers are easily accessible in the complex, just in case.
Sink
Check that the water in your sink is clean. Turn on the water and make sure the water pressure is where you want it to be.
Make sure your sink doesn't have any leaks. If it does, you'll probably notice odors in the future. Request that your sink be repaired as soon as possible by the property manager.
Cabinets, Counters, and Drawers
These are key aspects in the kitchen, and you'll want to make sure they're in good working order.
Examine the doors, for example, to see if they are in good working order. These can also be used as a hiding spot for roaches, so ensure there are no signs on any of them.
Refrigerator
Make sure that the refrigerator's door is in good working order. Also, double-check if the refrigerator is cold enough to generate ice. Confirm that the ice smells right and that the fridge isn't emitting any weird odors.
Bathroom
To detect difficulties in the restroom, you must be highly vigilant. As a result, double-check each feature to make sure it's in good working order.
When inspecting the bathroom, keep the following in mind:
Check the Shower
Is your shower heating up properly? It's crucial to keep track of how long your shower takes to warm up. If you're happy with how the water heats up, double-check the water pressure to make sure it's up to par too.
Toilet
Check for toilet leaks. The last thing you want in the bathroom is a mess.
Make sure the toilet flushes properly as well. The toilet bowl should also fill up as rapidly as it is supposed to.
Before continuing, check to see whether the lid is broken or if there are any cracks. In general, the bathroom should be clean and free of any unusual odors.
Sink
Check if the sink faucet is working properly by turning it on and off and making sure there is no water dripping. If this is the case, your water bill is likely to rise. Also make sure the water pressure is sufficient.
Also, check underneath the sink for leaks and ensure the plumbing is in good working order; otherwise, this could be another source of leaks.
Utilities
Utilities are important aspects of any residence. If your apartment utilities aren't working properly, you're going to have a lot of bills at the end of the month.
Examine each one to ensure that it is in good working order.
Laundry
In the case of in-unit laundry, make sure everything is in working order. Inspect the washer and dryer, for example, to make sure they're both operational. Examine the exhaust and make sure it's also in good working order.
Before proceeding forward, turn on the appliances and make sure they work properly.
Heating and Air-Conditioning
Are the heating and cooling systems in good working order?
If your air conditioning system isn't working properly, you'll be paying a lot of money for electrical bills.
As a result, double-check the water heater to make sure it's in good working order. Also, make sure the hoses don't have any leaks.
Other Things to Consider When Leasing an Apartment
Apart from the features in the apartment, you must consider other factors when choosing one.
Here is what you should consider during your apartment search:
Strategic Location
If your apartment is ideally positioned, you will have everything to gain.
When leasing an apartment, you must consider several factors, such as the distance between your apartment and the school. Consider the proximity to public transportation.
If your apartment building is far from your workplace, you'll almost certainly spend more money on commuting, hence raising your budget.
Also, if your apartment is close to shopping malls and hospitals, you won't have a hard time visiting them.
Friendly Neighborhood
Even though the apartment is well-located and has all of the amenities you require, you may still choose to live in a welcoming setting.
Check to see if the apartment management allows pets and, if so, what is the maximum number of pets allowed.
Furthermore, because each apartment complex has a different pet policy, you should investigate the terms to see if they are acceptable.
What is the amount of the pet deposit?  Before you move into your new apartment complex, double-check with the apartment management. Also, you should check out the pet fee. You should also be aware that pet rent varies depending on the type of residence.
Safety in the Neighborhood
When it comes to renting an apartment, safety is at the top of the priority list.
Some cities or neighborhoods have a high crime rate; is the location you're considering one of the highest-crime areas?
Ask about the break-ins around the apartment complexes in your desired location.
Before deciding on a site, you should also conduct some of your own online research on apartment listings and gather statistics.
What about the apartment's security standards? Is there a security system in place? What other safety mechanisms do they have in place to keep you safe?
All of these are important issues to consider when renting an apartment in any city.
Rent Prices
Before you go for an apartment hunt or think of how many bedrooms you want, first things first, how much rent are you planning to pay monthly?
Use your monthly income as the basis when on the apartment hunt for apartments for rent.
The cost of the apartment every month is the most significant factor to consider when you start looking for an apartment. It's the center of your housing search.
Depending on your rental charge, it will be easier to find an apartment once you've crossed a line and settled on a range.
You should also examine the rental fee and the cost of living in the area where you intend to reside.
The cost of living varies by city. For example, how much you'll spend on food and utilities in New York City is likely to differ from what you'll spend in Farmington Hills.
As a result, while looking for an apartment, include it in the cost of living.
Consider Cost Sharing
If the rental charge or the place you wish to live in is out of your price range, splitting the expense with a roommate can help. You'll still get the benefits of living there, but at a lower cost.
While splitting the costs is not a bad idea, consider the benefits and drawbacks of living with a roommate. It's not easy sharing an apartment with a roommate.
Before you move in together, be sure you agree on key points.
Parking Lot
In an apartment complex, the parking situation, at times, can be difficult. If you own a car, you will require a parking space in the parking lot. If your apartment offers designated parking, you won't have to worry.
The Lease Agreement
Before moving into an apartment, you must sign a rental agreement. Essential factors, such as utilities, among other things, should be kept in mind.
What is the procedure for breaking a lease, for example, if you suddenly want to move out? Request that the property manager clears the air if the apartment lease does not provide a clear path ahead.
Even though your apartment search took a long time, don't believe your work is finished; your apartment lease is one of the most crucial documents you'll ever sign. It will determine your interaction with the apartment management.
Also, the apartment lease will define exactly what the landlord will do, and what you will do as well.
How to Prepare for a Move
After the apartment tour, you ticked off every item on the checklist and signed the perfect apartment lease; now all that's left is for you to move in.
If this is the first apartment you're moving out of, where should you begin? It may seem as simple as moving in, but the stress of moving to a new apartment can be overwhelming.
With that said, here are some tips on how to get ready for your move-in day:
Notify Your Landlord
A detailed guide to moving out is included in the apartment agreement. Make sure you let your property manager know ahead of time before moving to your new apartment.
Failure to do so will result in the loss of your security deposit. Many property managers would prefer getting notice at least 30 to 60 days earlier.
If you burn your bridges, you'll almost certainly pay the price afterward. If you leave without paying for the damages, for example, the landlord may sue you, which could harm your rental history while looking for a new apartment in the future.
Furthermore, this could harm your credit score, which can be tough to improve quickly.
Most landlords will inquire about your previous rental history on your next rental application, and this information may determine whether your apartment rental application is accepted or refused.
Hire Professional Movers in Advance
Unless you have only a few household items and also have your means, moving to your new apartment can be complicated to handle yourself.
Consider finding a reliable moving company that can help you clear the stuff at your apartment a few months before the actual moving day.
Also, if you're moving to a new apartment during the summer, the competition is relatively high for moving companies; you might want to do it earlier to avoid missing out on your date.
During the summer, college students modify their lives, with some joining and others leaving to look for new places to live.
Prepare the Budget
The upfront costs (months rent, security deposit, application fees, and moving cost) of your move to your new apartment will be influenced by the goods in your apartment. Make a budget and figure out how much you'll spend on the move.
Fortunately, you can do it quickly and easily by requesting free quotes from moving firms via the internet.
Buy the Right Moving Supplies
Don't squander money on unnecessary supplies; moving is already costly.
If you have a lot of books and a few hanging clothing, for example, you should get the proper kind of boxes to fit your personal belongings.
When emptying your apartment, getting the appropriate size and form will make all of the difference.
Understand the Rules of Professional Moving
You should be informed of what can and cannot be loaded into your moving truck before it comes. For example, flammable things are not permitted in the truck, and your most critical document should be kept with you, rather than in the back.
Pack Before the Truck Arrives
Because truck drivers have a set schedule, pack your belongings before the truck arrives at your apartment. This will not only make your move go more smoothly, but it will also save time for all sides.
Double-Check Everything
After you've removed everything from your apartment, double-check its condition and, if feasible, take pictures.
If you wish to get your deposit back, do a final apartment walk-through with your property manager and clear any damages that may have occurred.
Final Thought
If you want to rent an apartment, there are a few things to keep in mind. This will not only make your life easier, but it will also save money that you didn't need to spend in the first place.
Generally, ensure the apartment you want to rent has everything you need before moving in. For example, if there is assigned parking, you won't have to worry about your spot after leaving your workplace.
Moving to a new apartment can be an exciting time, but you must plan if you want everything to go smoothly.