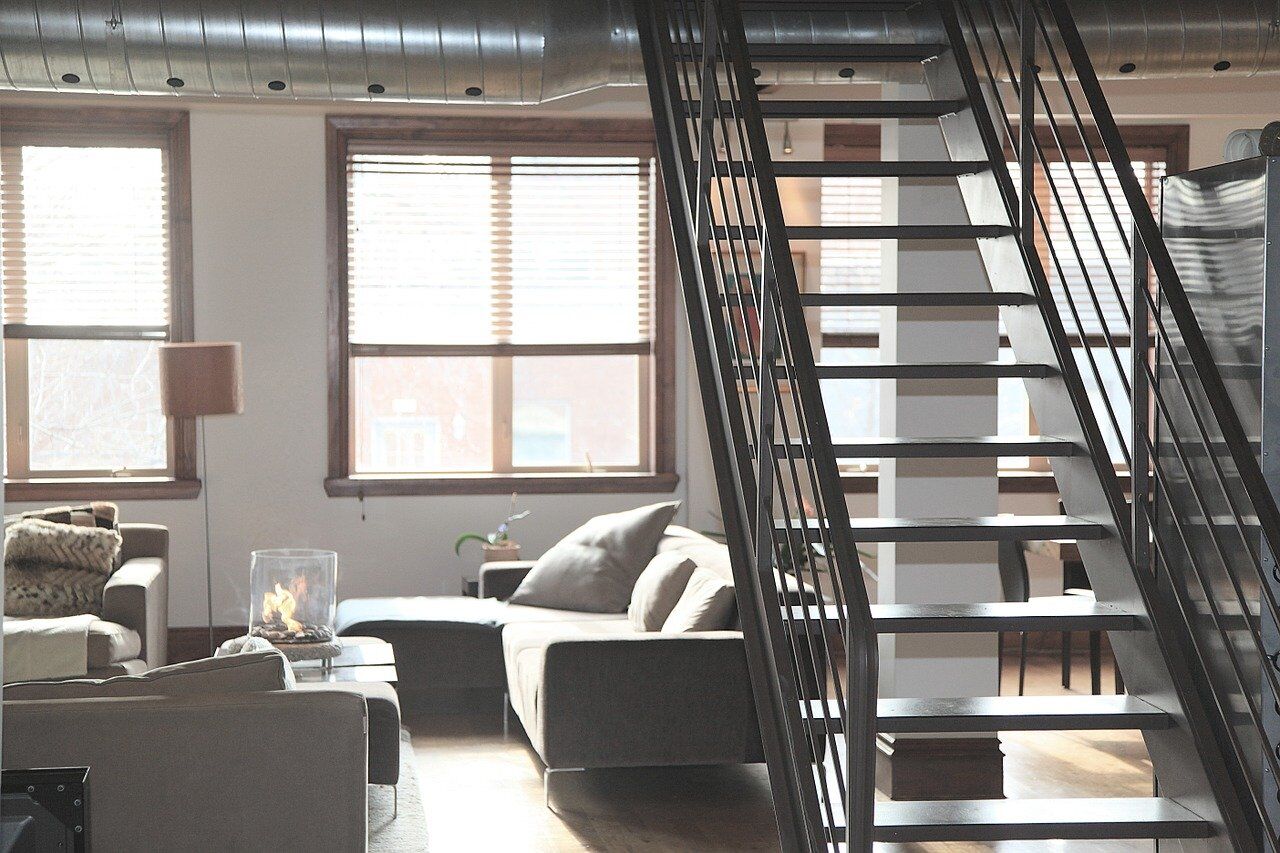 1 year ago · Justin Becker · Comments Off on Apartments For Rent In Michigan – 10 Reasons Why Botsford Place Terrace Apartments Are The Best
Finding the apartment of your dreams is not always easy. That being said, thanks to Botsford Place Terrace Apartments in Farmington Hills, Michigan, renting a fantastic apartment can become a reality. Botsford Place Terrace rentals offers luxurious, yet affordable, apartment living in the centralized location of Farmington Hills.
In general, apartment living is all about convenience. Think about it, you're not responsible for repairs or general maintenance, which is very convenient if you ask us. What's more, apartment living provides you the opportunity to be a part of a community, which is important.
Of course, you may be asking yourself, what makes Botsford Place Terrace rentals so unique? Well, there are at least ten reasons why you should get apartment for rent in Botsford Place Terrace in Michigan.
10 Reasons Why Botsford Place Terrace Apartments Are The Best Apartments For Rent In Michigan
Financial
For starters, here at Botsford Place Terrace property, a classic one bedroom apartment will not cost you thousands of dollars a month. Both classic and upgraded one bedroom units will actually cost you less than $900 a month. Moreover, tenants are not responsible for paying for water, heat, gas, or trash removal.
Similarly, all available two bedroom units include these utilities and are listed for less than $1,000 a month. Even Botsford Place's three bedroom units are reasonably priced with utilities included.
Furthermore, all apartments for rent units come with a fresh coat of paint, new carpeting, possible hardwood floors, blinds/window treatments, sizable bathrooms, and modern kitchen layouts (classic and upgraded). Thus, you're truly getting more for your money. In fact, rental rates like these are practically unheard of in this area of Michigan, so it is no wonder that available property here fill up fast.
Amenities
Communal amenities are yet another reason Botsford Place Terrace Michigan rentals are the best around. Remember, apartment living comes with a handful of amazing amenities for your convenience. Well, here your contemporary unit comes with a whole host of great community perks too. For example, Botsford Place Terrace property offers 24-hour on-call maintenance support, an online resident portal system, wonderful outdoor areas, personal storage lockers, recreational facilities, on-site laundry services, and more. Additionally, just outside the apartment complex, you will find bike paths, nature trails, and affordable gyms. Ultimately, these are just a few examples of the perks waiting for you at Botsford Place Terrace property.
Location
As briefly mentioned, this apartment for rent in Michigan complex is located in the beautiful city of Farmington Hills just near Detroit MI and Ann Arbor Michigan area. If this is your first time coming to this city, you will be pleasantly surprised by all that it has to offer.
Young professionals, growing families, and retirees flock to this area. As a result, there is a range of stores, restaurants, and businesses that cater to all age groups.
Furthermore, the public schools in Farmington Hills are highly regarded, and there is a low rate of crime, as well as an ever-growing job market. There is also a wealth of entertainment options and museums like Park West Gallery, which has contemporary art shows and fantastic exhibits on a regular basis.
Pet Policies
Another big concern for most renters is their future complex's pet policies. Most of us know the joy and companionship that comes from having a furry, or maybe not so furry, member of the family. Thus, Botsford Place Terrace property is happy to allow pets, and without a laundry list of conditions.
Not only are large dogs allowed, but renters are also allowed multiple pets. This works out great with the several dog parks and scenic areas within walking distance. This means you and your pet can spend some quality time together in the great outdoors. Plus, there are pet supplies stores and several local vets just around the corner.
Parking
Botsford Place Terrace property also has ample parking for its residents and their guests. Often, more than not, parking can become an issue with apartment living. Typically, there is not enough parking for guests, or people find that their neighbor has intentionally, or unintentionally, parked in their spot again. However, here at Botsford Place Terrace property, this simply is not the case. The parking lot has enough spaces for everyone, and generally, each apartment has at least a space or two reserved for its occupants. This means you don't have to drive around for several minutes, searching for a place to park. Plus, the parking lot itself is well-maintained and adequately lit for everyone's safety.
Floor Plans
In addition to having an expansive parking lot, Botsford Place Terrace property real estate has spacious floor plans. One bedroom units are typically 750 square feet, two bedroom units have 950 square feet, and three bedroom units offer 1,150 square feet of living space.
Thus, as you can see, you and your family have some roomy options. Note, both classic and upgraded floor plans are the same in size and square footage. Nevertheless, the classic layout has standard real estate apartment features and expected comforts. In contrast, the upgraded units have spa-like bathrooms, hardwood flooring, new kitchen features like custom countertops, and sleek-looking cabinetry for a more open, luxurious feel.
Still, all available layouts include a large living room, bedroom(s), a bathroom with shower/tub combo, and a modern kitchen.
Community
Generally, when you move to a new place, there is a period of adjustment, especially if you don't know many people in the area. However, here at Botsford Place Terrace property, we strive to make new residents feel right at home, and we are more than happy to assist you with getting the lay of the land.
Moreover, since Botsford Place Terrace property is a family-owned and operated apartment complex, there are real people at the main office/front desk who are here for you.
Events
There are also regularly scheduled resident appreciation events hosted by the management. These appreciation events are the perfect opportunity for new residents to see what their community is all about and to mingle with neighbors, as well as other members of the surrounding community.
Size
Botsford Place Terrace property is a medium-size apartment complex. Thus, you're more than just a tenant or occupant; you're a member of the community.
So often, larger complexes barely remember their residents' names and faces. In contrast, smaller apartment communities can feel as though everyone is in your business, including the management team. Yet, for most renters, a medium-sized community feels just right—everyone knows your name, but no one is all up in your business.
Does this sound too good to be true? Well, at Botsford Place Terrace property, it is just a part of the everyday apartment living experience.
Accessibility
Botsford Place Terrace property has a well-planned location in Farmington Hills just near Detroit MI. This city is conveniently located near three major freeways: 1-275, 1-696, and M-5. Thus, getting around the Metro-Detroit area, Detroit MI and Ann Arbor by car is easy.
If you don't own a vehicle, there is a wonderful public transportation system you can take advantage of as well. In terms of everyday conveniences, there are a variety of stores, parks, schools, banks, churches, non-profit organizations, and shopping centers just around the corner. Beaumont Hospital and the Jon Grant Community Center are also just down the road.
Flexibility and More
Lastly, Botsford Place Terrace property offers its residents flexibility with leasing options. Thus, overall, Botsford Place understands what people expect from apartment living and therefore offers amenable lease-terms, amenities, policies, and so much more.
Conclusion
Ultimately, finding an apartment that is right for you and your family is going to take some time and research, but it is hard to overlook such an amazing complex like this one. So, if you're interested in renting the best apartment in Michigan, don't delay. Contact Botsford Place Terrace for more information or stop in today—you might just find yourself picking out your new forever apartment once you're there.
Contact us for more info and to schedule your appointment!