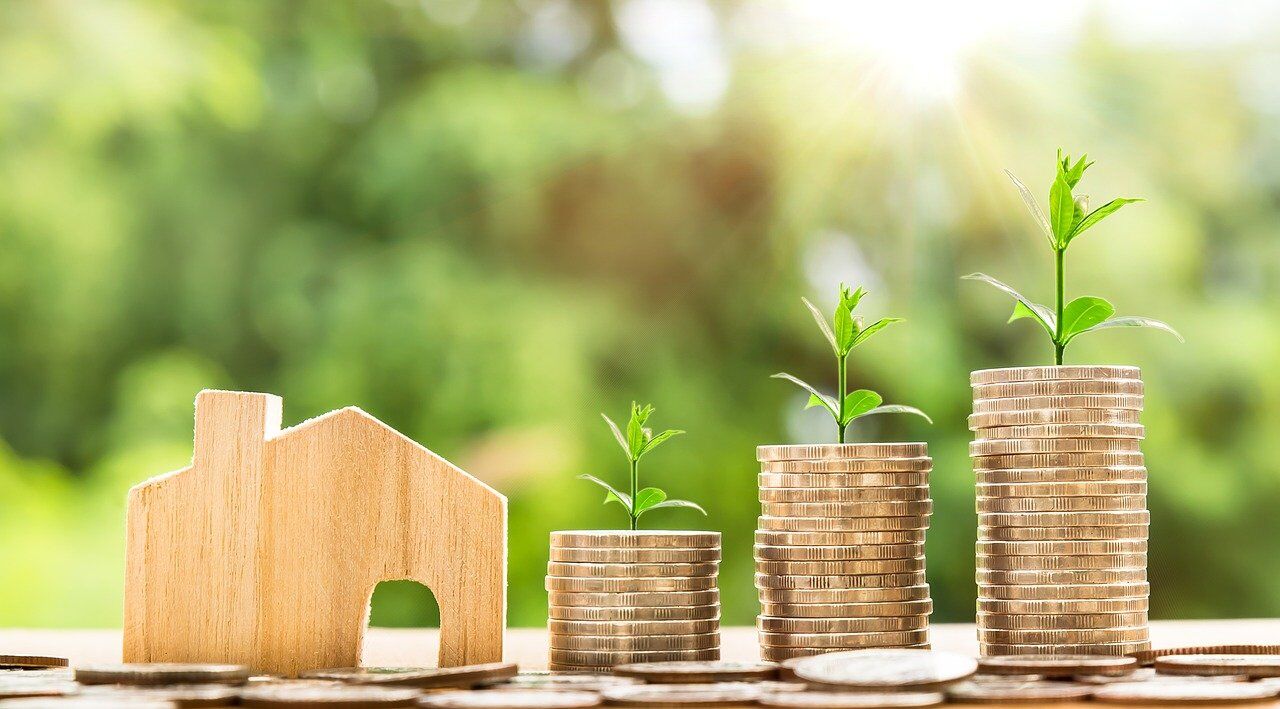 2 years ago · Justin Becker · Comments Off on Is Renters Insurance Required in Michigan?
It's a good idea to get renters insurance to protect your belongings.
Moving is expensive, and the fact that you have so much to pay for drains your bank account quickly, so it's only natural to try and cut costs.
With that said, renters insurance should not be one of the additional living expenses you cut from your budget.
With renters insurance, you will be able to recover your items without spending a dime in the event of damages or personal liability losses to your property and more, depending on what your insurance policy covers.
Is Renters Insurance Required in Michigan?
Unlike auto insurance, Michigan renters insurance is not required by law in the state of Michigan. Nonetheless, some Michigan landlords may refuse to rent to you unless you have renters insurance.
In general, you might be unsure why it's necessary to purchase a policy due to the renters insurance premium. What you may not realize is that you will be sharing the building with a large number of people, so the accident that may cause you damage may not be your fault.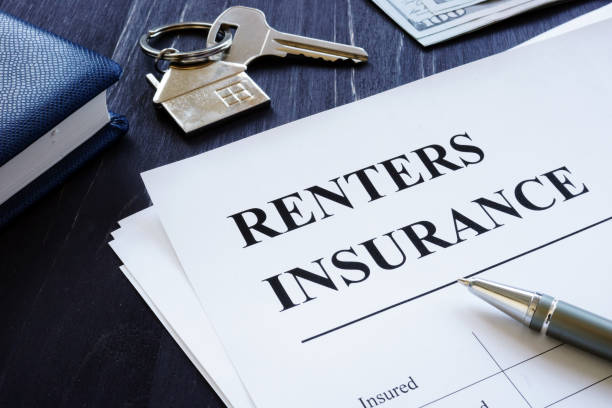 As a result, theft, fires, and water damage are common occurrences in the apartment community, and there are numerous potential risks. Therefore, your property or personal belongings are in jeopardy and require some level of protection.
For example, it's only natural to protect valuable items from loss if you own them. After that, it becomes necessary to obtain renters insurance.
Besides, it is less expensive to purchase Michigan renters insurance than to suffer a loss of a valuable item, because most renters insurance policies are less expensive.
Will the Landlord Insurance Cover My Belongings?
The simple answer is No! Your belongings will not be covered by the landlord's insurance.
Landlord insurance, like homeowners insurance, is designed to protect the landlord's property rather than the contents of the building.
Michigan renters insurance premium is designed to cover the contents of the property; therefore, if you want to protect your possessions, you must purchase Michigan renters insurance.
What Does a Michigan Renters Insurance Policy Cover?
Michigan renters insurance will cover you if you lose your personal belongings due to a variety of circumstances. Michigan renters insurance, for example, will protect you from fire, water damage, lightning, wind, vandalism, vehicle damage, and theft.
Your renter's insurance will pay for any damage you cause to another person's property too.
Also, if your home is rendered uninhabitable as a result of a loss or natural disaster, your insurance coverage may be used to cover the cost of a temporary residence until your home is restored to livable condition.
Furthermore, if a visitor is injured in your apartment and you are found to be liable for the damages, renters insurance may cover the cost (liability coverage) of the hospital bill (medical payments).
How Much is Renters Insurance in Michigan?
The average cost of renters insurance in Michigan is typically anything from $10 to $20 a month. On the other hand, the national average cost for renters insurance is $17 per month.
The true cost of your renters insurance in Michigan, however, will be determined by several factors, including the location of your property and the contents of your policy, just to name a few.
For example, if you stay in a location with a higher crime rate, then there are chances you'll pay a higher rate for the renters insurance costs.
Personal property coverage of $40,000 is recommended, with liability coverage of $100,000. Increasing these amounts will ensure that you have adequate coverage for personal property and liability coverage, without having to spend any additional money.
Even though Michigan is one of the best places to live, statistics show that one in every 63 residents is a victim of property crime. As a result, purchasing renters insurance will aid in the protection of your personal property.
How Do You Lower Your Renters Insurance Cost?
Take advantage of insurance company discounts if you want to save money on renters insurance. Also, consider finding companies that offer lower renters insurance rates than the national average.
You might want to take a look at the following bargains:
Renewal or Claims Free Discount
Most renters insurance in Michigan has loyalty programs. The next time you renew your coverage, check out for a discount to save money.
Safety Discounts
Most insurance companies will give you discounts for installing security features, such as smoke detectors, fire extinguishers, and fire alarms, among other things.
Multi-Policy Discounts
Another discount you might want to take advantage of is multi-policy. Most insurance companies will give renters a discount if they have multiple lines of insurance with the same company. For example, buying a personal property policy and auto insurance policy bundled together.
As such, if you own a vehicle, bundling up auto insurance with Michigan renters insurance will give you a better deal than buying from separate companies. Auto insurance rates are one of the highest in Michigan and taking discounts will be a good move to save money.
With that said, first double-check with the company to see if such discounts are available.
Best Renters Insurance Companies in Michigan
There isn't a single Michigan renters insurance provider from a pool that is right for you. Furthermore, determining which company is best suited to your requirements can be time-consuming.
Fortunately, we've compiled a list of the best insurance companies in Michigan to consider when purchasing a renter's policy.
Cheapest Renters Insurance in Michigan: Allstate
Allstate offers one of the cheapest renters insurance in Michigan. It's hard to beat their prices.
Michigan renters who have Allstate auto insurance may be able to get renters insurance for as little as $4 per month if they choose to add it as a line of insurance. The national average for renters insurance is $326 a year, or about $27 a month.
Allstate renters insurance in Michigan is known for its affordability, and they offer discounts for clients over 55 years old and retired.
Best for Customer Service: Frankenmuth
Frankenmuth Insurance is one of the best renters insurance providers in Michigan because of its outstanding customer service.
The fact that they've been in business for so long is a testament to their exceptional customer service.
Additionally, most Michigan renters start with renters insurance before moving on to Frankenmuth auto insurance, which indicates that they receive the best customer service.
Best for Covering High-Value Items: Michigan Farm Bureau
As said earlier, not every renters insurance company is perfect for your needs. You need to find out what renters insurance company suits your needs perfectly.
With that said, if you have high-value items, choosing the Michigan Farm Bureau for renters insurance will be ideal. Items such as jewelry, electronics, and instruments may be ideal candidates for Michigan Farm Bureau renters insurance coverage.
Since Michigan Farm Bureau offers a variety of insurance policies, including auto, business, farm, and others, most renters may be eligible for a discount if they have multiple policies with them, such as Michigan renters insurance (personal property policy) and auto policy.
Best for Protecting Belongings at Full Value: Nationwide
Nationwide insurance offers unique coverage when compared to other renters insurance companies.
Nationwide renters insurance can cover your items from fire, water, and theft. For example, you'll get compensated fully for the items damaged.
Best Overall: Farmers Insurance
Farmers Insurance is another renter insurance company that most Michigan renters are familiar with because of its excellent services.
For example, Farmers Insurance is the best renters insurance company, if not among the best, that offers a quick and easy claim process, as well as being one of the best companies in Michigan for low renters insurance rates.
Farmers Insurance has a discount for renters with multi-policy (an example would be if you buy personal property and auto policies). Additionally, you may qualify for another discount if you stay in a house with safety features, such as fire extinguishers, fire alarms, and so on.
Tips for Buying Renters Insurance
Renting is typically less expensive than purchasing a townhouse or home because you are not responsible for repairs, maintenance, property taxes, or homeowners insurance.
The disadvantage of renting is that your landlord is not responsible for the contents of your apartment. As a result, if anything happens to your possessions, you'll be fully responsible for the cost.
Fortunately, renters insurance protects your belongings in the event of a fire or natural disaster. You'll be reimbursed according to your insurance policy's coverage.
However, before purchasing renters insurance, it is necessary to understand which package to select.
Here are some of the best tips for purchasing renters insurance:
Know What isn't Covered
When purchasing renters insurance, the most common mistake is to assume that the policy covers everything. Frequently, this perplexity leads to complete disappointment, which can be costly later.
A wide variety of items can be covered by a renters insurance company. As a result, before purchasing a policy, double-check what is covered.
Some renters insurance policies, for example, may not cover damage caused by earthquakes or floods as part of the policy package. As a result, you may need to purchase separate coverage for these types of events.
Before purchasing a Michigan renters insurance policy, it is recommended that you obtain complete information about the package you are purchasing, including the items covered, and what is not covered.
Choose the Right Coverage Amount
Budgeting for your renters insurance policy is necessary. Ideally, your renters insurance policy covers your possession in case of damages. Most people have belongings worth over $35,000, on average, according to State Farm.
With that being said, the exact amount of renters insurance coverage you need may vary, and that's why it's important to understand the value of your belongings.
Having said that, taking an inventory will assist you in determining this before budgeting for insurance coverage.
You should be aware that your renters insurance policy does not cover your personal belongings. As a result, you should consider purchasing a separate policy for your personal belongings. Your car, for example, isn't covered by renter's insurance.
Additionally, comparing rates is one of the best ways to find cheap renters insurance since renters insurance prices vary.
Understand the Different Coverage Types
Consider the different types of coverage before purchasing renters insurance. Choose between an Actual Cash Value and a Replacement Value policy, for example.
Depreciation and wear and tear are some of the factors they will consider when determining the value of your damaged items under the Actual Cash Value policy. As such, you may not get the deserved compensation for the item damaged.
However, if you choose the Replacement Value policy, you won't have to worry about depreciation or wear and tear because the company will pay the claim based on the item's current market value.
Of course, you may have to pay more for a Replacement Value policy in case you have valuable items that need replacement.
Bundle Your Renters Insurance Policy
If you already have an auto insurance policy with a company, confirm if they offer renters insurance as well.
If you take out a renters insurance policy with them, you'll likely qualify for a multi-policy discount and save money over purchasing a policy from a different company.
On average, you could save anywhere between 10% to 30% if your company offers some discount on their policies.
Final Thought
When it comes to purchasing insurance for belongings, Michigan renters have a variety of options, such as auto and renters insurance. As such, finding low renters insurance rates isn't as challenging as you may think.
Most people, on the other hand, are unaware of the scope of their renters insurance coverage, which is why it's always a good idea to get full details on the items covered in the insurance policy.
Ensure the policy has liability protection by providing medical payments coverage for non-guests when they get injured at your apartment.
You can also save money by taking advantage of company discounts. Taking multiple policies from the same company, for example, increases your chances of qualifying for higher discounts.
Finally, decide whether you want to buy a Replacement Value policy or an Actual Cash Value policy. Each has advantages and disadvantages, so weigh your options and choose what best suits your needs.