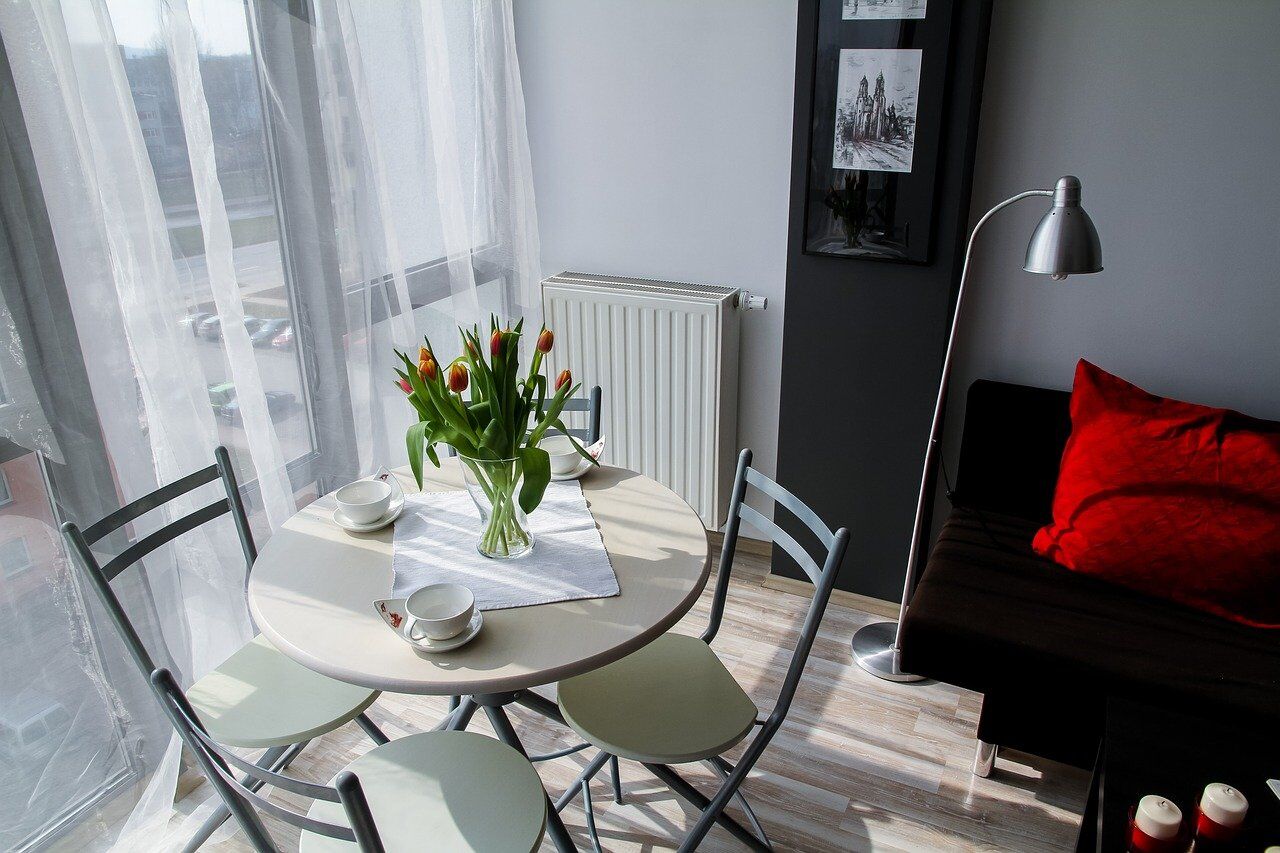 1 year ago · Justin Becker · Comments Off on Best Places to Live in Michigan: Top 5
If you're considering a shift to Michigan, you probably have some leeway in deciding which city to live in.
This state of many lakes is known for its cold and snowy winters, mild summers, affordable housing, and relatively low cost of living. The search for a dream home can be challenging, but Michigan could have the perfect place for you.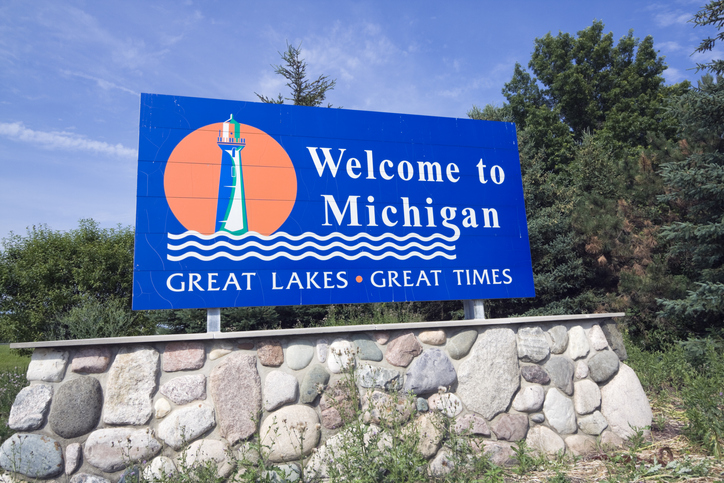 Should You Live in Michigan for the Long Run?
The median home value of Michigan is quite low when compared to other states in the U.S. There are also a decent amount of job opportunities, as this state is known for being the base of the auto industry in America.
The winters may be long and harsh in Michigan, but one can bear them if the quality of life is good enough. Relatively low crime rates, good public schools, and high city rankings all make Michigan an excellent option if you're planning a move.
The search for an apartment could be much easier when you narrow it down to a few Michigan cities.
Best Places to Live in Michigan
The median home value in Michigan is going up, but apartments are still a fairly affordable way to go.
If you're currently hunting for an apartment to live in Michigan, check out the best cities for your requirements. You may want different things out of your new home, such as proximity to areas, like Grand Rapids, lovely city parks, or amazing public schools.
Can We Have it All When We Live in Michigan?
The good news is that Michigan is one of the most beautiful states to live in, along with being one of the most modern ones.
You get a lovely freshwater shoreline, family-friendly destinations, and many upscale amenities, such as golf courses, nature trails, ski areas, and all kinds of parks with rivers and streams galore. After all, Michigan is a state where there is a natural water body within six miles of wherever you are.
So, can you visualize yourself living in the Great Lakes State yet? Wondering which city to go for? Let us help you out with our selection of the top five best places to live in Michigan.
1. Farmington Hills
Farmington Hills, Michigan is at the top of our list for several reasons. This might not be the most glamorous of cities in the Great Lakes States, but it is a beautiful Detroit suburb that's worth your consideration.
What's So Special About Farmington Hills?
The most striking aspect of Farmington Hills is its wealth of natural beauty.
Michigan itself is considered to be one of the most beautiful states in the entire country. When you settle in Farmington Hills, Michigan, you can be sure of gorgeous surroundings no matter where your apartment is located.
Other Aspects to Consider
Don't make the mistake of thinking that beauty and greenery is all that recommends Farmington Hills. This suburb contains more than 80,000 residents and has facilities to cater to all their needs.
While it is not very near Grand Rapids, there are enough activities and events here to make Farmington Hills a happening Detroit suburb as well. Check out some more of the many reasons to move to Farmington Hills.
Around 53 percent of all Farmington Hills residents have a college degree at least. There are also excellent public schools with much higher average test scores than the U.S. national average. If education for your children is a concern, Farmington Hills wins out here.
There are also a decent number of job opportunities here, which is to be expected with the population level. The median home value is around $207,200 at the moment, and will probably go higher with time.
The average rent is upwards of $1,000, but the expected income is also higher than the national average here. Overall, you can have a nice cushion of income to bear the slightly higher daily living costs.
There are several other perks of choosing this place. The safety of Farmington Hills is one of them, with the crime rate being around 66% lower than the U.S. average. This makes the place safer than around 80 percent of all U.S. cities.
Finally, we can't ignore the great benefits of the culture in this city. The lively downtown area and several art galleries are worth exploring. Overall, there are several activities to improve the mind and provide a rich experience for all age groups.
2. Okemos
This is yet another Michigan city that ranks high on many lists for the best places for living in the U.S. Needless to say, it's also one of the top choices you can make when living in Michigan.
With that said, keep in mind that this is one of those cities where the population is relatively small. At present, it boasts just above 22,000, however its attractive shores and stellar education system draws in many new residents with each passing year.
This city in Ingham County also provides a high quality of life for most of its population. What's even better is that the housing here is cost-effective.
There are also a lot of safe parks, hiking trails, a nature center, and a historical village. The latter has a chapel for memorable events like weddings or any other celebration. You can also enjoy the full village experience with a fishing pond, general store, and more.
If you're a fan of fresh produce, Okemos is probably the best city in Michigan for your family. In addition to the great education in the public schools here, you have access to several small farms with all the nutritional food one can desire. You won't find this convenience in a big city like Detroit!
3. Beverly Hills
Beverly Hills in California is a glamorous place, but the Beverly Hills city in Michigan is very far removed from that. If you want a fast-paced big-city lifestyle in this state, you're probably better off in Detroit, however if you prefer the smaller cities or Detroit suburbs, this place is the one for you.
With an ideal location in Oakland County, the Michigan Beverly Hills has just around 10,500 residents. It has a charming lifestyle with less plastic use, and a tight-knit, welcoming community.
The crime here is also fairly low, with a mere one percent risk of property crime. You can also choose from the stateliest properties in Michigan here, with several types of houses and apartments available. Best of all, the cost wouldn't be sky-high.
If your apartment search places high priority on a park, you're in luck, because Riverside Park is right in the vicinity. In any case, you can be sure of access to several city parks when you live in Michigan. There's also Beverly Park here, which is great for both hiking and biking.
You also won't have to search much for various eateries, as there are a lot of restaurants on Southfield Road. Several brand name retailers and specialty stores are also available to satisfy your shopping requirements, so there's no need to go to Detroit unless you're in the mood for some really large malls or shopping centers.
4. East Grand Rapids
Located in the Wolverine State, East Grand Rapids is among the best living options in this area. The 2022 World Report put it in 34th place on the list of the Best Places to Live in America. While this was a step down from its 13th position in 2016, it's still the 4th best place for retirees, according to some other sources.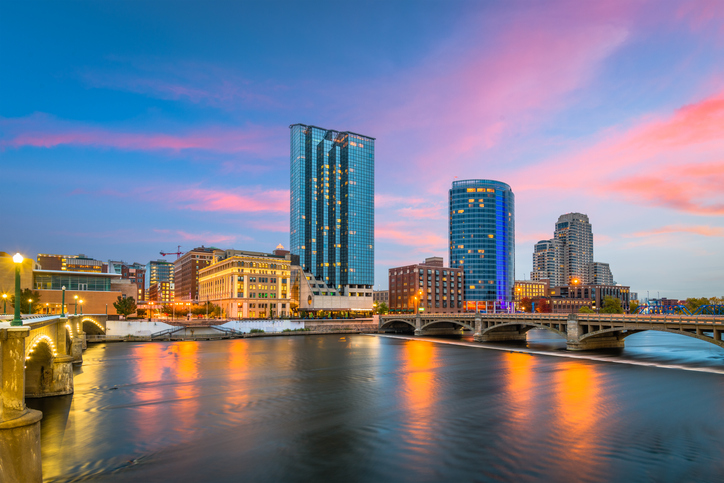 Overall, this could be your dream location when you want to live in Michigan. It's a suburb with around 11,000 residents and high-performing public schools. There's also a fairly steady job market with high pay rates, so you don't have to travel all the way to Detroit to avail job opportunities.
The average income here is almost twice that of the national average. So, you know this Michigan city has a lot to offer and it might be time to move out of your current apartment and start living in cities like this
5. Ann Arbor
Ann Arbor is the location of the well-known University of Michigan. With that said, it is much more than just a university town, though the college-like youthful atmosphere is definitely a part of living here. It has about 116,000 residents and is within the vicinity of Washtenaw County.
This is also where you can find the Huron River, which spans a whopping total of 130 miles. With the lovely parks, low crime rates, progressive culture, festivals, and nature areas, you wouldn't miss other places, like Grand Rapids.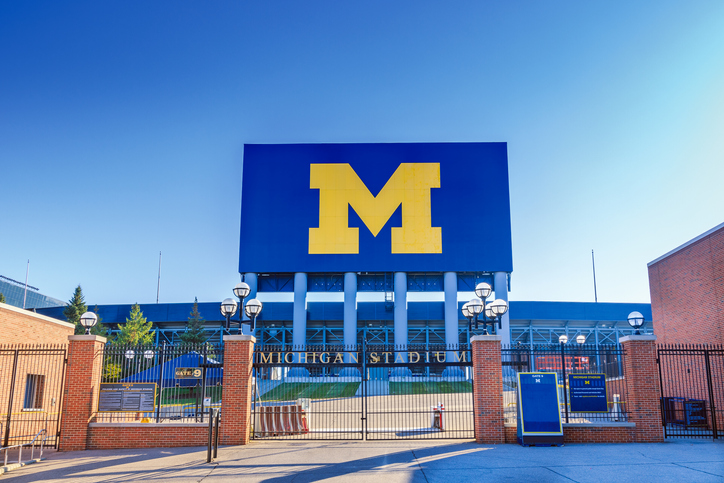 If you choose Ann Arbor to live in Michigan, keep in mind that the Detroit airport is under an hour away. In addition to this, a first rate education, clean neighborhoods, and a generally high quality of life makes all residents happy here. One may not even get so many benefits while living in Detroit.
It's no wonder that Ann Arbor was the number one choice for many sources listing the best cities to live in America, and Michigan in particular. It also has some of the best public schools in the state and is even one of the top choices for singles who want to live in Michigan.
With all of these perks, it might seem like the cost of living here is high. Fortunately, this is not really the case. The cost of renting an apartment might be lower than you think; especially against major cities like Detroit.
The Takeaway
As far as city rankings go, it does seem like Farmington Hills might be the best choice for most people. If you have kids to bring up or just want a safe facility that also offers a lot of activities, this is the place to be.
According to both the World Report and personal feedback, it does seem like the Farmington Hills can be the best place to live in Michigan.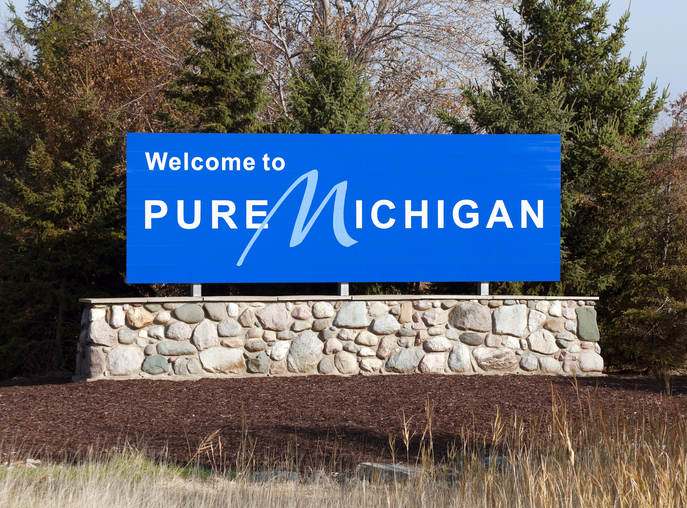 With that said, if you crave something quieter and more laidback, some of the other options on this list may be the best places for you. There are also some affordable housing options, especially if you're in search of an apartment.
Before you decide to live in this state for good, though, do check out the Michigan eviction laws to know your rights as a renter.