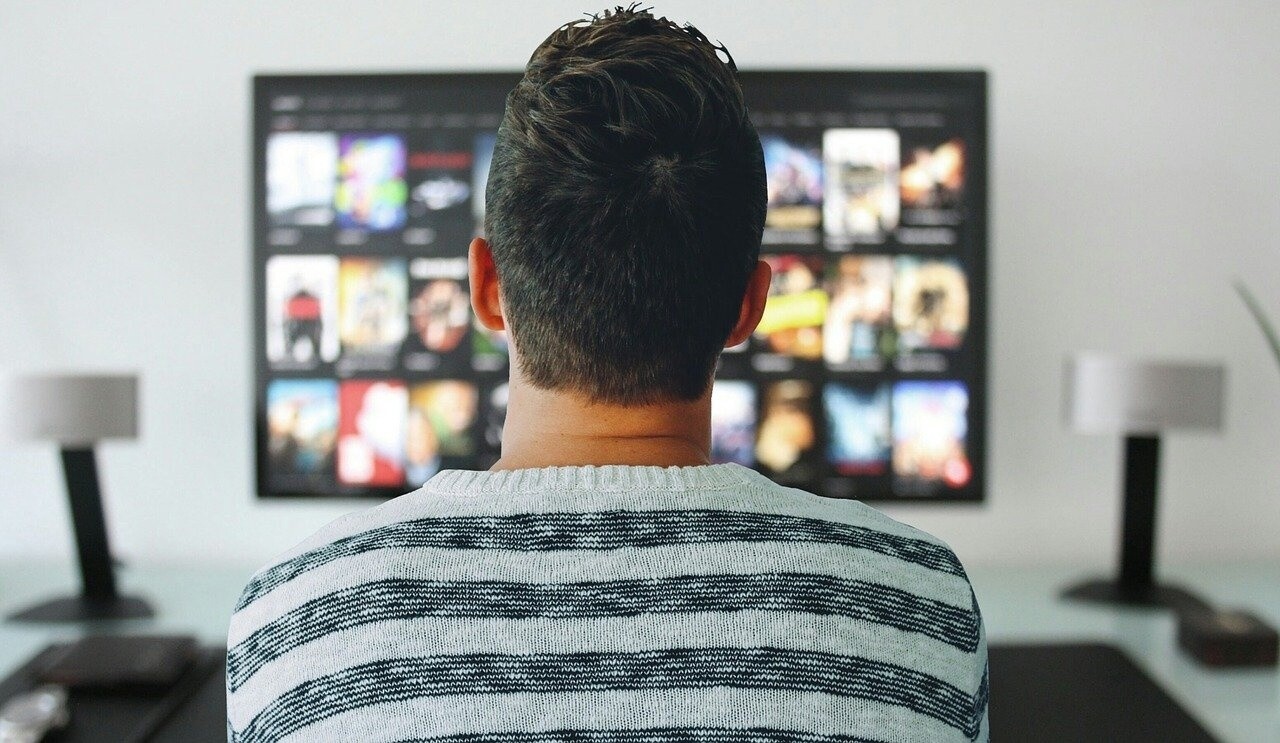 2 years ago · Justin Becker · Comments Off on Fun Things To Do in Your Apartment While Social Distancing
We're living in historic times; a time when communities, businesses, arts groups, sports organizations, festivals, and other organizations are embracing the "New Normal" of working from home.
If someone had told you a few years ago that you would be spending more time at your apartment than anywhere else at this time, you would have laughed them off!
With that said, the truth is that it is difficult for all of us, and it is even more difficult for those who have active social lives.
Fun Things To Do in Your Apartment
Just because you're locked up doesn't mean you have to be bored! There are more entertaining activities to participate in at your house during this time of year.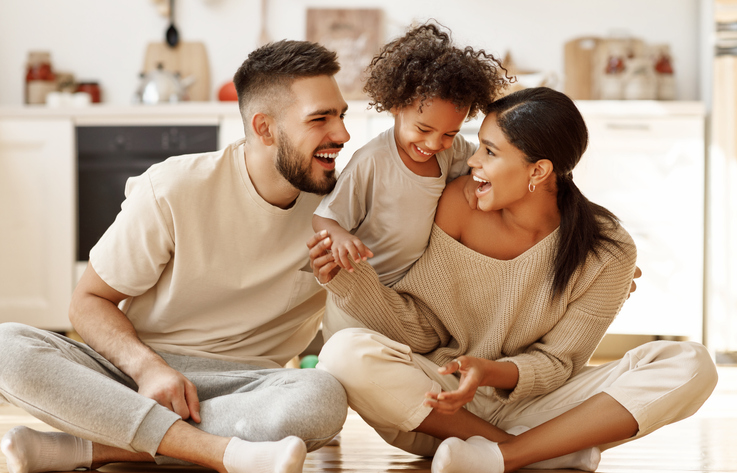 Even if some or all of your pals and family members are far away, there are so many ways nowadays to still connect and make memories with them, while still staying safe.
Here's a list of things to do that will entertain, distract, engage, and help you pass the time while social distancing:
Give Your Apartment a Face Lift: Repainting and Thorough Cleaning
Now is the time to do all you claimed you wanted to do with your spare time when you said you needed more of it. Begin by thoroughly cleaning your apartment, or at least one entire room.
In the past, it was common to frequently run out of time, making it only possible to partially clean your apartment, instead of properly doing so. With that said, now that more people are socially distant, you should have more time to give your place a good deep cleaning.
Reorganizing your apartment can drastically improve its appearance too.In addition, remember to do your laundry as well. The truth is that living in a clean atmosphere will make you feel a lot better, and it is a great way to make your apartment smell good.
You can also refresh the look of your space by repainting it. You should, however, consult with your landlord before proceeding.
The look of the room is usually strictly regulated in most residences. With that said, it is much better if your landlord gives permission in writing for you to change the room's paint color. Also, consider spray paint for your kitchen cabinets to give them a newer look.
If you don't have any stunning decorations on your living room walls, you might want to consider hanging some wall art. This has the potential to boost that very same room's attractiveness.
If you don't have the funds to invest in enhancing the appearance of your apartment, don't panic; there are lots of ideas you may use to achieve the goal of a living room makeover. You can use the things you already own to create a stunning look.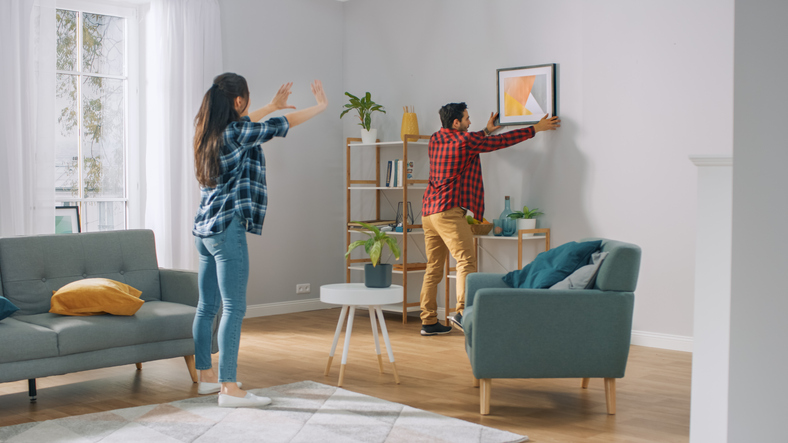 You might, for example, want to arrange objects in odd numbers to produce a unified design. Consider moving a pair of pendant lamps around to create a new focal point, such as hanging them over your bedside table.
Similarly, organize your stuff, like photo albums and other important documents. Delete what you don't need to maximize space in an apartment.
Learn TikTok Dances (Everyone is Doing it!)
TikTok has evolved into an almost irresistible virus, spreading even quicker than the looming Coronavirus. No matter if you are young, middle–aged, or elderly, many people cannot leave their phones once logged in.
Keep yourself occupied by participating in the most popular dances. Learn the moves and then record yourself; who knows, you might be the next big thing.
The truth is that becoming famous today is far easier than 50 years ago. Surprisingly, you can do so with very little effort.
Apart from the fame, it's a lot of fun to join millions of people online to accomplish a common goal.
Learn How to Play an Instrument
Famous instrumentalists did not come into this world just knowing how to play instruments; instead, they learned, practiced, and became experts through time.
For the time being, learn to play an instrument and sing along to some of your favorite tunes. The beauty of learning how to play instruments is that it takes a short period of time to master them.
You can think of it as an obstacle course and dedicate your extra time to learning the instrument.
You can start with a less expensive guitar or a regular piano and embark on a journey to something new and exciting. If you have any relatives or pals who know how to play, ask them to teach you.
You could also wish to check for YouTube tutorials (it's free) to help you improve your skills. If you have money, you can also buy various instrument tutorials on the web.
FaceTime Friends and Loved Ones
Facetime is such a fundamental thing that many people take it for granted, yet it's suddenly proving to be useful.
Now that you can't be with your loved ones, calling them via video call will relieve boredom and allow you to catch up on what's going on in their lives. Another option is going Instagram Live with your pals and hearing what's going on with them.
More significantly, simply checking in on your friends or family members via text or standard voice call is a gesture of love and concern that I'm sure they will value.
Start Content Creation and Make Passive Income
Many people have become millionaires as a result of content creation. You can connect with millions of people worldwide, whether you're documenting or vlogging your daily life adventures or podcasting your knowledge on a certain niche.
It can be a fun activity to do if you love cameras, while also making money.
Please note, doing content creation requires a level of consistency; just start, and the rest will take care of itself.
Make a Movie Quarantine List
You undoubtedly have a big list of movies in mind that you wanted to see on streaming services, but you were prevented due to lack of time. Now is the moment to watch them and cross them off your list.
Binge Watch: Look for a New Series
Services, like Amazon Prime, Netflix, and Hulu, were created specifically for this period. You can spend the time watching an excellent series with your pals or family members.
If you're not sure where to start, look up trending series on the internet or ask friends what they think should be added to your collection of shows to watch.
Then get your drinks, throw blankets, and snacks ready and let the binge watching begin!
Cooking and Baking: Learn New Recipes
Cooking can rapidly transform the ambiance when you're locked inside. You can experiment with new recipes and improve your food preparation techniques. It's not a bad idea to even try something new!
The first few rounds may not be of great quality, but you will master the art of cooking a particular recipe after some time.
You may find a plethora of recipes on the internet to try out. You can even make plans with your friends to take on a major challenge.
That could be the ideal moment to learn how to create a new drink using a cocktail shaker as well.
Get Lost in a Good Book
Many people claim that they don't have enough time to read. Well now you have all the time in the world to read as many books as possible.
Make a list of books you want to read and spend time checking them off your list, one by one. If you're stuck for great ideas, consider your favorite show and read their book, if they have one.
Learn to Solve the Rubik's Cube
The Rubik's cube is a famous 3D combination puzzle invented by Hungarian sculptor and professor of architecture Ernő Rubik.
It's a game that everyone can pick up and play. Look for Rubik's cube-solving tutorials on YouTube. Then, set up a competition with your friends to see who can solve the Rubik's cube the fastest.
Binge Listen to a Podcast
There are a plethora of podcasts to choose from, so pick one that interests you and get started.
Whether you're interested in politics, food, or something else entirely, listening to podcasts will keep your attention from wandering, along with keeping you entertained.
Attend Virtual Concerts
You can still enjoy your favorite musician playing even though everyone is stuck inside and physical concerts are cancelled.
Virtual concerts have exploded in popularity during this pandemic, and you may keep yourself occupied by participating.
Exercise Together
Online exercise classes have grown in popularity over the last few years. Many fitness experts offer online lessons so you can maintain your health while passing the time.
Game Night
If you're looking for a way to have some fun while being stuck inside, gaming can be a good option.
With friends, gaming can be a great way to spend time. Make a gaming night for yourself and let the fun begin. There are plenty of games online you can buy and engage with your buddies.
Build a Puzzle
Puzzles are a fun way to pass the time, and they are widely used as a stress reliever.
Order a few puzzles and get started; not only will you enjoy the game, but you will also be challenging your mind to solve problems.
Take a Virtual Tour
You may go to practically any destination in a matter of seconds from the comfort of your own home, and it will feel like a real life experience.
Google Earth is set up to provide you with unique perspectives of areas you never knew existed.
Visiting places virtually is a life adventure where you can partake any time with your buddies and discover strange things (especially with Google Maps).
If you have no idea where to start, below is a list of places you can begin with. These are the best virtual tours to take when you have some free time. Only one question remains, which one should you choose first?
Detroit Institute of Arts
The White House
High Museum of Art, Atlanta
The Louvre
NASA
National Museum of the United States Air Force
Smithsonian National Museum of Natural History
Walt Disney World
You can also view a virtual apartment tour, or two, if you are looking to relocate in the near future.
Indoor Garden Ideas
Start an indoor garden (it requires a small space) if you don't have access to an outdoor space and want to consume greens, even in the winter.
An interior garden does not require as much area as an outdoor garden, and it's features will be determined by the aesthetic you are attempting to achieve.
Learn (or Brush-Up On) a Language
To keep oneself occupied, pick up a new language or brush-up on one you already know. Expanding your horizons with apps like Duolingo, or free online materials, is a good method to start with.
Learn How to Code
It's never too late to start a new life or learn something new. Coding is a vital skill that can help you get a job or create a startup by building a solution.
Typically, to become a junior developer, you need six months of training in the following languages:
HTML: 15 Days
CSS: 15 Days
Javascript: 2 Months
Bootstrap: 15 Days
Git & Github: 15 Days
React: 2 Months
You can also give your children some fun and creative introductions to coding.
Do a Fashion Show
Put on a fashion show with your children to see if they've outgrown their outfits. It's a great method to find out what they need, while also reminding them of clothes they might have forgotten about.
A fashion show won't be fun without stage decoration. Create a runway with Christmas lights to give a unique experience for the kids.
Become an Animal Expert
Request that your children choose their favorite animals and create a show about them. Look up information on the animals your children choose on the internet to help.
Have the kids dress up when it's time to present what they know about their favorite animals. It's a pleasant hobby that also serves as a teaching tool for children.
Extra Activities for Those with Access to a Backyard
An outdoor area can give you more room for games with your family members. Consider doing the following activities with your family if you have access to an outdoor space:
Have a picnic
Scavenger hunt
Jump rope
Campfire
Final Thought
Staying indoors isn't for everyone, but the activities listed above are a creative way to keep you occupied long enough and help forget about your troubles. Keep your spirits up by participating in as many challenges and activities as possible.
Getting stuck at home means you have more time to prepare for your next outdoor trip, such as visiting places where you can experience the aura of northern lights.