A three bedroom apartment is more unique and difficult to find than a two bedroom or one bedroom apartment. Regardless of the rarity, 3-bedroom units can provide a sufficient luxury living space for families, young adults, or couples.
For your information, a spacious 3-bedroom apartment comes at an extra rental expense. However, it could be worth it, thanks to the extra space for pets and kids. Learn more about how much square footage do I need for an apartment here.
So, how do you find a luxury 3-bedroom unit near you? Keep reading to find out.
Luxury 3-Bedroom Apartments Near Me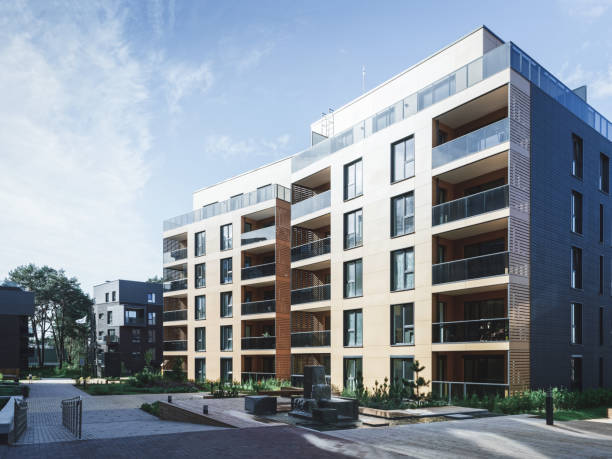 Finding a luxurious 3-bedroom unit becomes easy with the right information. Let us provide such information below:
Go for Botsford Place Terrace Apartments in Farmington Hills, MI
If you are looking for a top-level rental unit in Michigan, we recommend considering three–bedroom units at Botsford Place Terrace Apartments in Farmington Hills, MI. For your information, Farmington Hills, MI is ranked among the safest cities in the U.S.
Three bedroom rentals in Farmington Hills, MI are perfect for all types of people, including young professionals and large families.
Botsford Place Terrace Apartments is closer to recreational destinations and fine Farmington Hills parks. One such park is Heritage Park, where you can have access to constant fun that promotes a very healthy lifestyle.
Additionally, you will have access to the Clarenceville School District, which is among the top school districts in Farmington Hills, let alone throughout Michigan.
You will also interact with other exciting amenities and features, such as:
●       Secured entrances
●       Below average monthly rent
●       On-site laundry facilities
●       Playground and picnic area
●       Reliable transport network
Benefits of Renting a 3-Bedroom Apartment in Farmington Hills, MI
Renting a three-bedroom unit presents several benefits over a two or one-bedroom apartment. Some of these benefits include:
Sufficient Living Space for Your Family
Even though you might come across apartment complexes offering 4-bedroom units, 3-bedroom apartments are the most common large apartments that you will find. Such a rental unit presents an extra space that enables you to accommodate all your needs.
The extra bedrooms in the apartment mean that your guests and kids will occupy their own space. You can also use the extra bedrooms for other purposes if you do not have kids. For instance, most people convert the extra rooms into storage rooms, craft rooms, or home office space.
You Can Accommodate More Pets Easily
Renting a three-bedroom unit is a great option if you own pets. With the extra room, pets will have more space to run around and play. You can also position their crate, bed, and other accessories strategically. You will even have more space for adding extra pets, if you so choose.
Room for Growth and Purchasing More Furniture
It is not just about how many bedrooms that you need. Three bedroom apartments don't just have more space than two and one-bedroom units because they have more bedrooms, they also typically have larger shared rooms. For instance, a three-bedroom unit's living room or kitchen space is often bigger than a one-bedroom unit. This gives you more freedom to buy more furniture and add other pieces. You can also accommodate more guests at a time.
Considerations While Looking for the Perfect Three-Bedroom Apartment in Farmington Hills, MI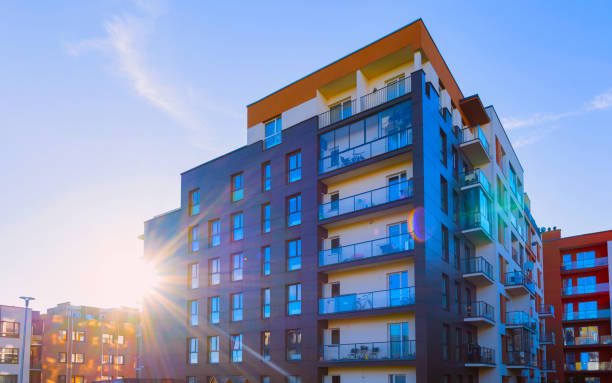 Consider the below factors while looking for a luxurious 3-bedroom apartment:
Price of the 3-Bedroom Unit
The first thing to consider should be your budget. FActor in your budget when considering the price of a luxury apartment. If you can afford the 3-bedroom unit, then go for it.
We recommend researching to determine the rental rates in the area. If the average rent is high, but you still feel like settling in the neighborhood, identify other ways of reducing your expenses. This might include spending less on utility costs. Find apartments in Farmington Hills, MI with utilities included here. You can also negotiate for a reduced rent. All in all, you need to understand the rental market rates in your neighborhood in order to get yourself the best deal.
Apartment Quality
Do not always trust the pretty pictures you might have spotted when looking where to find apartments for rent online. We recommend visiting the rental unit in person for inspection. The landlord or property manager can easily fix problems, such as wall scratches and broken blinds, however deeper problems should serve as a red flag. During your inspection, check for issues, such as lead paint, dirty air filters, broken air conditioning systems, water damage, leaky faucets, bug problems, and rodents.
Apartment Location
Where is your potential 3-bedroom apartment located? First, the location of a rental unit plays a major role in its price and available amenities. For instance, rental units closer to an urban center present more access to amenities, but are more expensive.
If you normally commute to work daily, select a 3-bedroom apartment in a location that has access to transport systems. If you have pets, make sure there is a pet park within the neighborhood limits. A good neighborhood has access to shopping centers, schools, eateries, medical facilities, and entertainment spots.
Available Amenities in the Three Bedroom Apartment
This is one thing that many prospects ignore while looking for a 3-bedroom apartment. You should go for an apartment with amenities of your preference. In most cases, amenities are included in the average rent prices. Units with more amenities often charge higher monthly rent rates. Since landlords understand how important amenities are, they often use them to attract more tenants.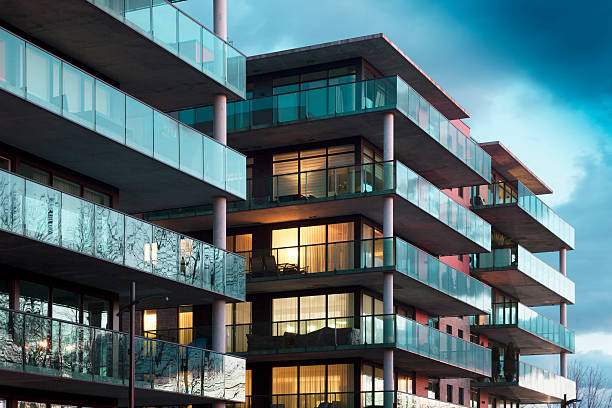 Let us look at important three bedroom amenities to consider:
Community Amenities
These are usually shared among tenants occupying a certain apartment, which include:
Recreational amenities, such as a fitness center, swimming pool, community garden, barbecue areas, and common areas.
Pet amenities, such as dog parks, pet washing stations, and pet-friendly units.
Transportation and parking amenities, including bike storage, a secured garage, access to transportation, and guest parking.
Other amenities, including laundry facilities, extra storage, security guards, and community events.
In-Unit Amenities
These amenities can be found inside your three bedroom unit. They are only accessible to your family or guests, and include:
Granite countertops
High-speed internet
Hardwood floors
In-unit laundry
Dishwasher
Natural light
Air conditioning systems
Energy-efficient appliances
Landlord or Property Manager
The type of landlord you choose can break or make your renting experience. You will find it tough to get a landlord that lacks boundaries and has bad ethics. We, therefore, recommend meeting your potential landlord and/or property manager(s) in advance, either in-person or through video call. You can even go further to ask your potential neighbors about their relationship with the landlord. For instance, a good landlord will always prioritize apartment maintenance and repairs any time they are needed. They might also take into account a reduction in monthly rent if something can not be serviced in a timely fashion.
How to Locate Luxury 3-Bedroom Units
There are several avenues to locate a perfect 3-bedroom apartment for your family. This includes online platforms, asking for referrals, or visiting apartment communities in-person. Let us consider all of these options below:
Find Reputable Apartment Agents
Whether you are from Michigan, or any other state in the U.S., you can find real estate agents around your neighborhood. If not, for whatever reason, you can do a quick search online for some of the most reliable agents around.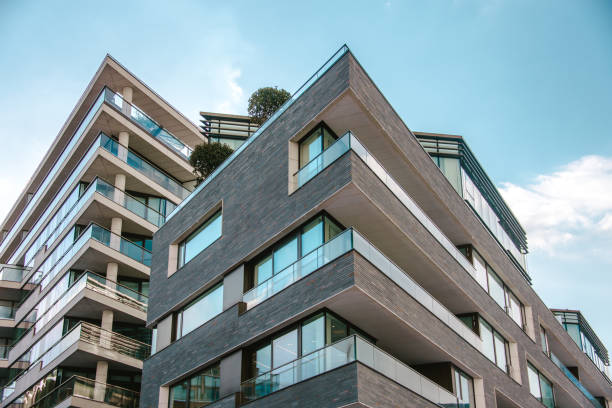 With that said, be keen not to fall into the hands of scammers. We recommend checking for online reviews to determine how legit the agents are. You can also ask for a referral from a friend or family member in order to find a reliable agent that they have interacted with in the past.
Most agents have all types of units in their rolodex, including three bedroom, two bedroom, one-bedroom, and studio apartment units.
Ask for Referrals from Close Friends and Family Members
There is a high chance of having a friend or family member who knows where to find luxury apartments. They are the first people you should ask for a referral if you are looking for a luxurious three bedroom unit. You might even be lucky enough to neighbor one of them.
Visit Potential Luxury Apartment Communities In-Person for Inspection
There is no better approach to apartment hunting than to visit your potential future three bedroom apartment in-person. If you are married or are planning to have a roommate, bring them along for their input on your final choice.
Visiting the apartment in-person will enable you to do a thorough inspection before occupying the unit. You will also determine whether the location and social infrastructure match your expectations. This is the best time to meet the landlord and know what to ask when apartment hunting. You can even try and negotiate for a better average rent deal.
Visit Top Online Platforms to Find Three Bedroom Units
With the apartment rent services shifting online more and more, you stand better chances of getting a three bedroom unit from reputable platforms. However, be warned that there has been an increase in scams in the online space,so buyer beware.
We recommend only using reputable and verified online apartment sites. Check online reviews and ratings to determine legit platforms. Let us consider some viable options:
Facebook Groups
You can find luxury apartments on Facebook Groups or Facebook Marketplace. With that said, the Facebook Marketplace has limited options. Sign up on Facebook and search for groups covering rentals within your location of preference. You can find potential roommates in such groups or even chat directly with the renters, too.
Realtor.com
Without question, Realtor.com is among the most trusted and reputable apartment resources. This platform is run by the National Association of Realtors and only allows listings from property managers and owners. You can filter rental units here based on features, neighborhood, and pricing. We recommend this site to anyone who wants to rent in Farmington Hills, MI or near the Motor City.
Apartments.com
By far the most popular rental platform on our list is Apartments.com. It offers a good reputation, impressive filters, and millions of apartment listings. The site even has a local guide that offers potential renters specific information relating to top schools, popular units, and market rent trends. If you want to rent in Farmington Hills, MI, or even the neighboring city of West Bloomfield, Apartments.com is one of your best options to find your next home.
Craigslist
Many landlords post their apartment openings on Craigslist. However, since this site does not vet postings, you should be very careful about who you interact with. With that being said, you can still get quality three bedroom Farmington Hills apartments here.
The Final Verdict
Finding a luxury 3-bedroom apartment in Farmington Hills can be tough if you lack the relevant information. You should be aware of reliable sites where you can find quality three bedroom units. Select any of the sites we have highlighted above to start your search. You should also consider several factors, including apartment price, quality, location, amenities, and landlord.
If you are looking for an apartment in Michigan, we recommend checking out 3-bedroom apartments for rent in Farmington Hills, MI. We do not doubt that their features will meet your expectations!