Browsing online and viewing virtual apartment tours are both excellent ways to find your new apartment, but they will not provide you with a complete picture of the property or its surrounding areas. This is why you should always make apartment tours a top priority while looking for a new home.
Virtual apartment tours will not provide you with all of the information actual in-person apartment tours provide. However, you, like many others, may be concerned about how long a tour will take when looking for an apartment, right?
How Long Does it Take to Tour an Apartment?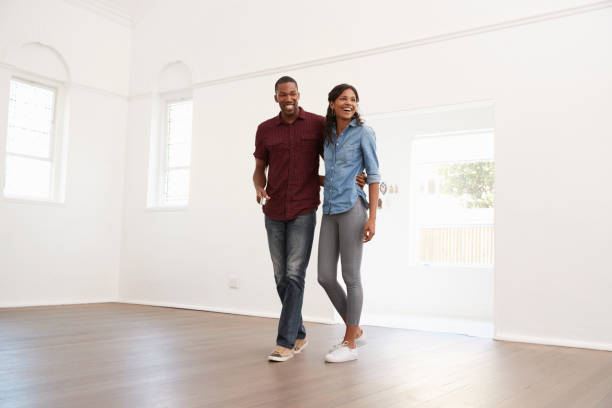 An apartment tour takes anywhere from 30 minutes to about an hour, on average, but it may take longer if you have additional questions for the property manager to answer. That said, the more concerns you have regarding the apartment, the longer your tour will be. However, it is often good to make sure the property manager addresses your concerns before signing the lease agreement.
Apartment tours can take much longer if you are not prepared, which is why it is recommended that you plan ahead of time. This entails, among other things, formulating your inquiries in a clear and specific manner and determining the number of apartments to visit. This is why you need to know what to ask when apartment hunting.
In addition, making an apartment checklist of items to keep an eye on will help you save time that you would otherwise spend being unsure if you have covered everything.
How Far in Advance to Book an Appointment for an Apartment Tour?
Generally speaking, an apartment tour can be scheduled days or weeks in advance. However, if the apartment is brand new and/or in high demand, you should schedule your apartment tour as soon as possible.
How Many Apartments Should You Tour?
Most people look at two to three apartment complexes before making a decision. However, it is often dependent on individual tastes and preferences. For example, some people may visit up to 10 apartments in a single day before deciding on their future residence.
Please note that it is crucial to spend enough time viewing an apartment to ensure that everything is in working order before paying a security deposit or any other form of payment. Be sure to ask the property manager to resolve any issues you have regarding the apartment.
What to Look Out for During an Apartment Tour
As previously stated, the way you prepare for your apartment tour can make or break your experience. Make a list of items to keep an eye out for when viewing the unit.
If you have no idea how to go about it, here are ideas for an apartment tour checklist that you can use:
Modern Living Room
You want to make sure that the new living room is large enough to meet your needs. A larger living room is necessary if you have oversized furniture; otherwise, you will wind up with a cramped space in which you can hardly walk around. Learn how to maximize space in an apartment here.
Check the locks on the front door to see if they are in good working order. If the apartment has already been occupied before, check to see if the floor is sturdy and free of buckled-up tiles. Another item to look at is the walls. Are there any cracks in the walls? Are the walls and paint in good condition?
Also, check the lighting. Turn on and off the light switches to ensure they are in good working order.
TIP: Apartment buildings with natural lighting will help you save money on your energy bills because you will not need to use the lights throughout the day. Having said that, check to see if the windows are large enough to allow more light in. Find out other ways on how to save money while living in an apartment here.
Kitchen
You want to make sure your kitchen is up to the challenge because it is likely one of the most used rooms in your apartment. Whether you like a closed or open kitchen layout, the most important thing is that it be functional.
It is nerve-wracking to move into an apartment and then schedule a repair request the next day. Scrutinize every part of the kitchen, including the cabinets, the sink, and the appliances to avoid any unpleasant surprises. Also, be sure to examine whether there are any leaks in the plumbing.
For cabinets, open them and determine if they have enough space to accommodate your utensils. A larger kitchen is also a bonus for an apartment, but if space is not a concern, at least ensure the items stated earlier are in working order.
Bathroom
The bathroom is another place where leaks are common. Check to see whether there is any faulty plumbing. Also, check the water temperature and water pressure; some units experience low water pressure, which could be daunting when taking a shower.
If everything is working to your liking, move on to something else. Flush the toilet and check whether it is functional. If it is not, ask the property manager to fix it.
Another thing to consider is the size of the bathroom. You do not want to feel cramped while showering.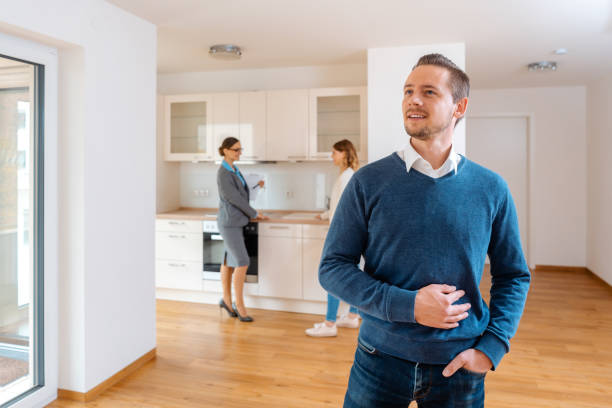 Everywhere Else
Does the apartment have an on-site laundry room or in-unit laundry machines? If this is a concern to you, make sure you choose one that fits your needs.
If you have a car, you want to make sure the apartment has an assigned parking spot, or at least ample parking. This is because unassigned parking sometimes can be chaotic and you may end up parking far away from your unit or on the street.
Of course safety is important, too. Check to see whether the apartment has a smoke detector. Is there a surveillance system in place at the apartment building? Also, make sure the apartment complex has fire extinguishers. If the apartment does not have a fire extinguisher, ask the property manager to explain.
The circuit breaker panel in the apartment is another thing to look at; does it appear to be secure? Generally speaking, if you don't think it is safe enough, let the property manager know and they should make the necessary improvements.
Check the power sockets and make sure they all have power. If there are any faulty sockets, ask the property manager to replace them.
Is the thermostat working? Keep an eye on this as well. Also, check the window A/C unit or central air conditioning to make sure it is functional. How about the ceiling fans, are they working?
Another thing to watch out for is the property manager's behavior. If it is in a landlord's character to be stubborn, you can't change it; it's better to look elsewhere. This is the reason why you should also talk to other residents about their rental history or experience and get their feedback about the landlord in general. If there are an excessive number of complaints, it is a sign that you have come to the wrong place.
Lastly, it is crucial to know the crime rate of the surrounding buildings. If neighbors complain about their belongings being stolen, that should be a red flag that the area is not safe.
Questions to Ask During Apartment Tour
Make sure you know what to ask your prospective property manager before going on an apartment tour. This is the time to become acquainted with the rules and regulations of your apartment complex and the surrounding neighborhood.
Consider the following on your apartment tour:
What are the terms of the lease agreement?
What is the rent price?
Are utilities included in the rent?
*Some apartments include utilities in the rent, so be sure you know what kind of utilities you will be liable for when you pay your rent. Ask the property manager to clarify the utilities included. Also, read our guide on how to find apartments with utilities included.
Is there a grace period for rent payment?
When is rent due and how will you need to pay?
How often will the rent be raised, and by how much?
Is the actual unit/apartment community pet-friendly? Is there an apartment pet policy?
**If you have pets, you may want to make sure the apartment allows pets, and if there are any restrictions. The property manager should notify you in advance before paying a security deposit, one month's rent, and signing the lease agreement.
Is there a break-lease clause?
***You should get this straight from the property manager, and you should know the cost of breaking your lease before you sign it. However, there are always exceptions, such as active military service and domestic violence, among others. It is good to have a conversation about this provision with the property manager as well.
Things You Should Never Do while Touring Apartments
As terrifying as it may sound, you should never do certain things while touring apartments. This will make your apartment tour run more smoothly, while also saving you time and money.
Here are some of the things you should not do when touring apartments:
Do Not Forget to Bring Measuring Tape
Measuring tape is a must-have piece of equipment because, for instance, you will want to make sure the living room space is big enough for your furniture. If you do not have one, visit any local hardware store and buy one. It will cost you less than $20.
Do Not Arrive Late to the Showing
Do not turn up late in the evening if your booking is for the morning or midday. Property managers or leasing agents are always on the lookout for red flags, and showing up late can get you in trouble. Be punctual, you want to give a good impression, especially if the apartment is high on your list.
Do Not Come without Questions
It is a huge mistake to show up at the landlord's door without questions pre-prepared. If you fail to do so, you may miss critical information that could cause you to break the apartment's rules once you move-in, or you could miss critical details that may affect your apartment living experience. Also, an apartment tour takes longer when unprepared.
Spend some time figuring out everything that could have an impact on you as you adjust to apartment living, then create a list of questions based on your findings.
Do Not Assume Cell Service will be OK
Most people overlook the cell service because of the assumption that it will work perfectly as it should. Well, do not make that mistake! Make sure everything works before you leave the apartment.
Final Thought
Although an apartment tour takes typically 30 minutes (sometimes at least an hour), proper planning will help you spend less time viewing the apartment while still getting what you need.
During the apartment tour/apartment hunt, be on the lookout for a rental scam or fake apartment listing. If the property manager or leasing office/leasing agent asks you to pay to see the apartment, it is most likely a ruse. Do not move forward with such apartment listings.
Fake apartment listings are common in the rental market, and, therefore, being aware of the red flags will help you navigate the market without losing a dime. According to an analysis by Apartment List, 43.1% of Americans have come across or been victims of a rental scam (this includes phantom rental scams). So be careful out there and happy apartment hunting.