Whether you are a resident of Farmington Hills or are just visiting, there are several must-visit spots to see and experience. Heritage Park is definitely one of the top options in this category. You will simply be surprised at the range of activities on offer here!
When you search for the best parks in Farmington Hills, MI, Heritage Park almost always tops the list. What is really great about this spot is that it caters to everyone's idea of fun.
The Location of Heritage Park
Heritage Park can be found at 24915 Farmington Rd, West of Farmington Road. It is also between Ten and Eleven Mile Road. For more directions and information, there should be a contact number or map on the website for the City of Farmington Hills.
Heritage Park in Farmington Hills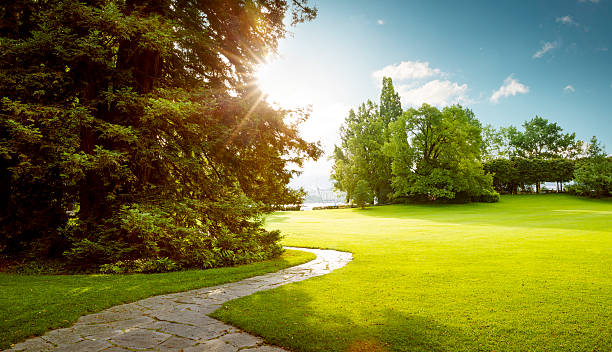 So, what is it that makes Heritage Park among the top Farmington Hills parks? Let's now have a look at what Farmington Hills' Heritage Park offers for its visitors:
1. The Amazing Nature Center
There is a large nature center within Heritage Park, which also has a historic farmhouse nearby. If you want to see how it looks before visiting, there are several pictures of the center and the families enjoying themselves there available online.
The Nature Center in Heritage Park has ample open hours for anyone to visit and spend a long time enjoying all the facilities. If you have kids, they might enjoy the year round day camp and educational classes. These induce:
The Junior Naturalists Club for ages 5 to 11: A hands-on nature discovery program that explores different monthly themes
Nature Makerspace for ages 6+: Children will make creations and designs inspired by nature with the aim to solve challenges in the real world; this develops STEM skills and the natural curiosity present in kids
O.X. Club for ages 7-11: This club offers school-going kids an adventurous time in exploring nature after they are done with the school day; it also introduces interesting outside activities during the winter season, including snowshoeing, bird watching, outdoor survival skills, and animal tracking
There are many interpretive exhibits in the nature center, including a backyard habitat, native fish aquariums, bird viewing areas, a life-sized animal habitat, and displays of live animals.
If they want, families might even reserve the facility for private use; the rates are very reasonable. So, you can see if this could be the perfect spot for a family reunion!
2. Hiking Trails, Walking Trails, and Other Activities for Nature Lovers
Overall, Heritage Park measures around 211 acres, with 4.5 miles of hiking and walking trails. These make the park great for family fun, long walks, icy activities, and a lot of adventures. You can start with the Nature Discovery Trail from the north side of the park; this would be near the sledding hill. The trail leads to the Nature Center and the storybook walk, which is a relatively recent addition that is great for families.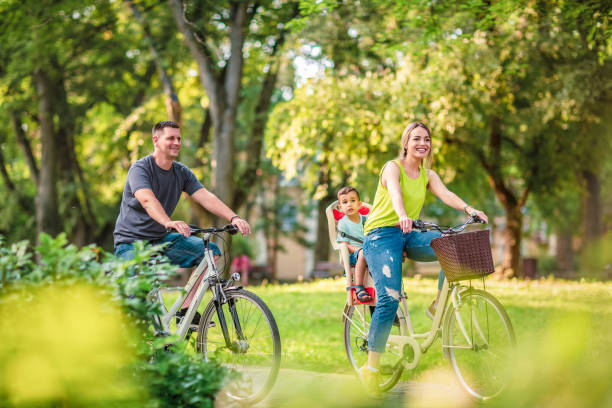 There is also a playground where kids can experience hands-on play and learn about nature by exploring it firsthand. Visitors can also use a splash pad to conduct nature study while the wooden forts are a favorite among kids and preteens.
Examples of Interactive Exhibits on the Nature Discovery Trail
The Nature Discovery Trail measures around 0.18 miles, making it kid-friendly in more ways than one. Along with leading to the Nature Center, the trail itself offers many interactive exhibits along the way. Just a few examples of these include:
A spot with bruins and tables, both filled with loose nature parts such as pieces of bark, twigs, rocks, and pine cones; kids can use these to experience new textures, shapes, or building activities
A path with a rope fence along the way, where children can hold on and close their eyes while experiencing various items
An area with smell boxes where children can experience various smells and scents without the related risks (a skunk's smell is the best example)
The Native American Longhouse where there are pelts on the rafters, as well as a display of the indigenous tools used by the natives of the land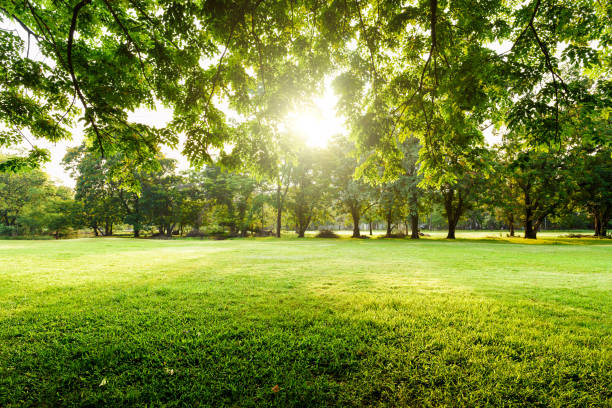 Examples of Other Trails in Heritage Park
For those who like striking out and experiencing nature on their own, Heritage Park has several options such as Meadow Trail, Orchard Trail, and River Trail. Some visitors have even seen deer eating the berries growing along the tall brush!
Each trial in Heritage Park is so well-maintained that even those who have difficulty walking can get some exercise without having to risk falls and bumps along the way. The Valley Trail is sometimes called the heart and lung trail on account of the walkers getting in a good workout on it.
There are some things that everyone in Farmington Hills, MI knows to be true, and one of them is that Heritage Park is an excellent place to exercise. Go there every single day and you will soon start noticing an upturn in your fitness, overall health, and, perhaps, even your mood!
 3. Fun Activities for Adults
In Heritage Park, Farmington Hills residents and visitors can find loads of activities for every age group. We have already mentioned the hiking and walking trails, where one can experience peace and quiet while getting some exercise in. In Heritage Park, Farmington Hills has the go-to place for any sort of outdoor activity in the winter, as well as the summer.
If you are looking for things to do in Farmington Hills during the fall, Heritage Park has a great group picnic shelter. There are at least two sand volleyball courts for the warmer seasons.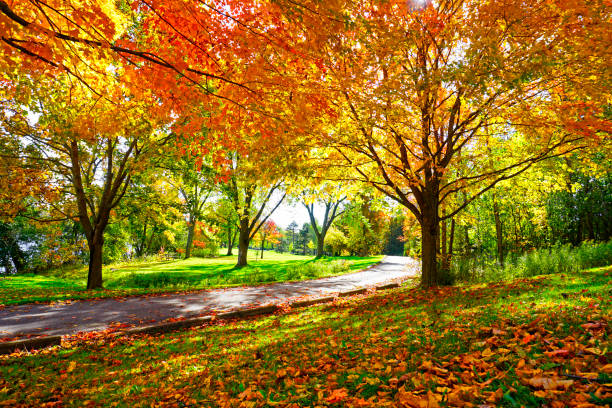 Do you want to try out cross-country skiing or go down a sledding hill? Or perhaps you are in search of sand volleyball courts or a splash park? You can get all of these, along with more relaxing activities, in Heritage Park. The walking and hiking trails are always a treat for nature lovers. Even just relaxing on a bench is always an option.
The Takeaway
All in all, if you are looking for reasons to move to Farmington Hills in Oakland County, places like Heritage Park can be a majorly favorable factor! Having a Nature Center and numerous other activities in your vicinity can enrich your life in many ways. In any case, do pay Heritage Park a visit as soon as you can.