Are you looking for an extremely safe city that still has a vibrant downtown? If so, Farmington Hills, Michigan is right for you.
Not only is Farmington Hills ranked one of the safest cities in Oakland County, but it is in fact one of the safest in the entire United States. The city also boasts of a recently renovated downtown, which includes several restaurants, boutiques, and a vintage cinema.
You are also surrounded by gorgeous natural environments here, making Farmington Hills simply a fantastic place to live.
While there are several apartments for rent in Farmington Hills, MI, one complex stands out against the crowd.
Here are all the reasons why you need to check out Botsford Place Terrace Apartments.
Apartments for Rent: Farmington, MI
Botsford Place Terrace Apartments is in an Excellent Location
Botsford has an excellent location surrounded by everything you may need in your daily life.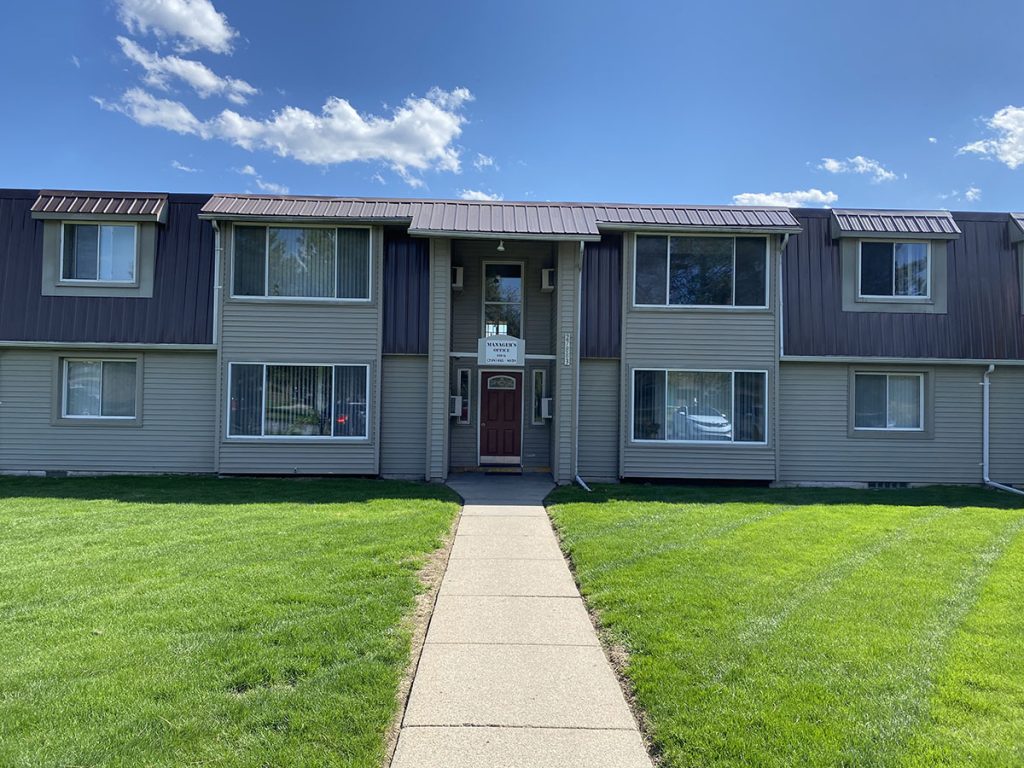 Are you a college student attending classes? Botsford Place Terrace is surrounded by some of the top elementary schools, top middle schools, and top high schools in the state of Michigan. It is also less than 10 minutes away from Schoolcraft College, 14 minutes away from Madonna University Drive, and only 16 minutes away from Oakland Community College.
If you are a young professional or retiree, you will also enjoy being close to several diners, shops, and various entertainment options, like the Farmington Civic Theater.
Botsford Place Terrace is also close to the wonders of nature, being only minutes away from hiking trails and parks, including Woodland Hills, Memorial Park, and Heritage Park.
Botsford Place Terrace, of Farmington Hills, MI, is conveniently located just 30 minutes from the Detroit Metropolitan Wayne County (DTW) Airport. Here, you can be close to everything without giving up that homey, comfortable feeling.
The Units are All Spectacular
Botsford offers the best of apartment living through their luxurious design and in-unit features.
Did you know that each one bedroom apartment for rent here, in Farmington, MI, has its own unique style?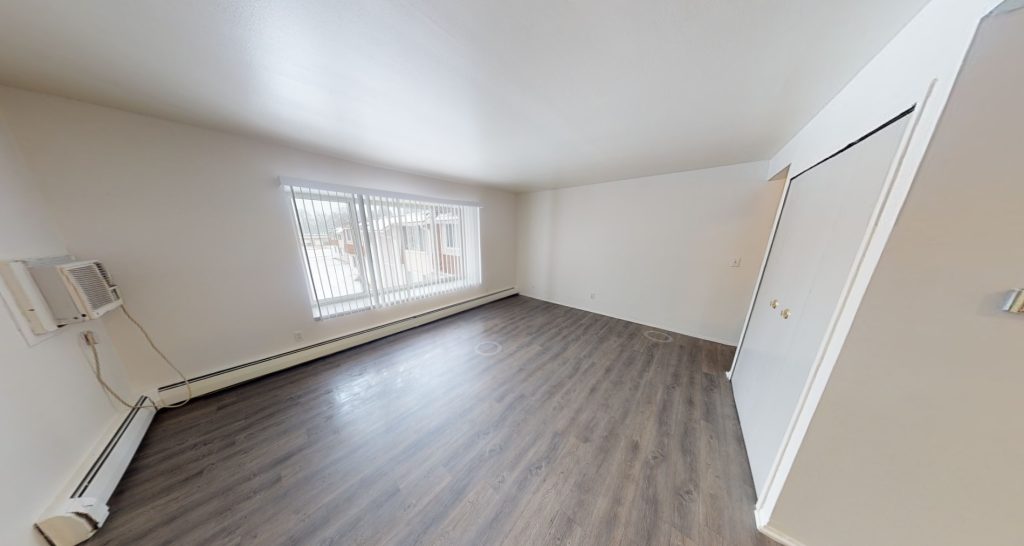 The units have all the modern home comforts you are looking for, with plush carpeting, a spacious living room, as well as an open kitchen complete with a dining room.
The two bedroom apartment for rent layouts here in Farmington are also quite a masterpiece when it comes to comfort and relaxation. They have walk-in closets, vinyl flooring, as well as updated cabinetry.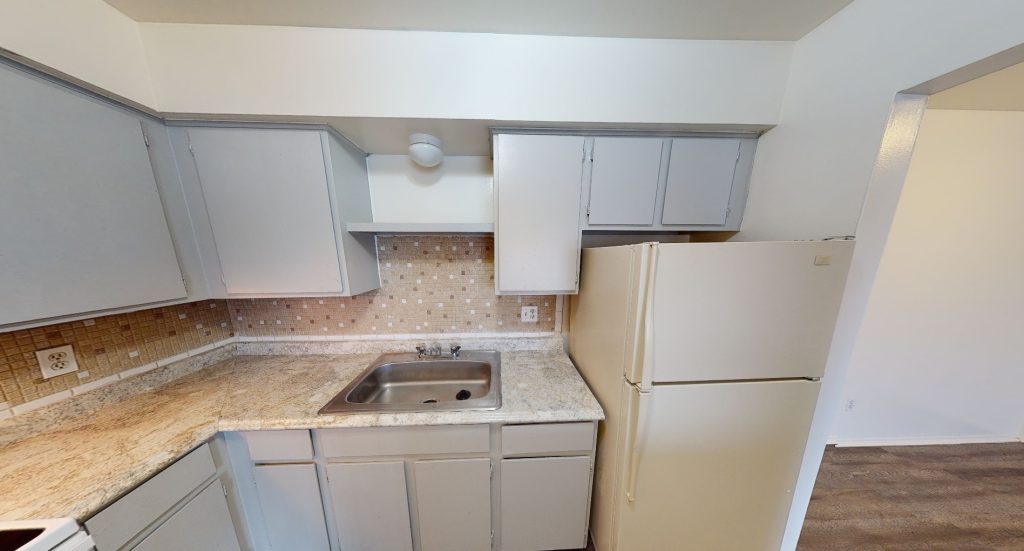 When you step into one of these units, you will feel like it was made just for you. Botsford Place Terrace wants you to not only get a sense of luxury, but to also have all the home comforts you enjoy.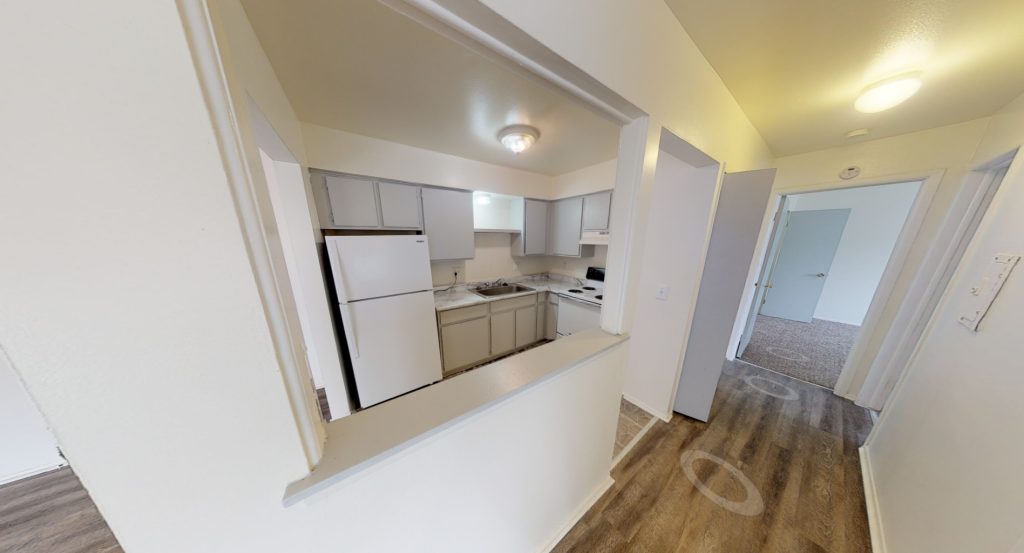 For instance, there is a refrigerator, garbage disposal, and other brand name, modern appliances. That is why the one, two, and even three bedroom apartment units here (no studio apartment layout) in Farmington, MI are affordable, with the average apartment rent ranging from $875-$1,175 per month, yet still breathtaking in design.
Your apartment rent also includes most utility costs, such as garbage disposal/trash removal, gas, water, sewer, etc.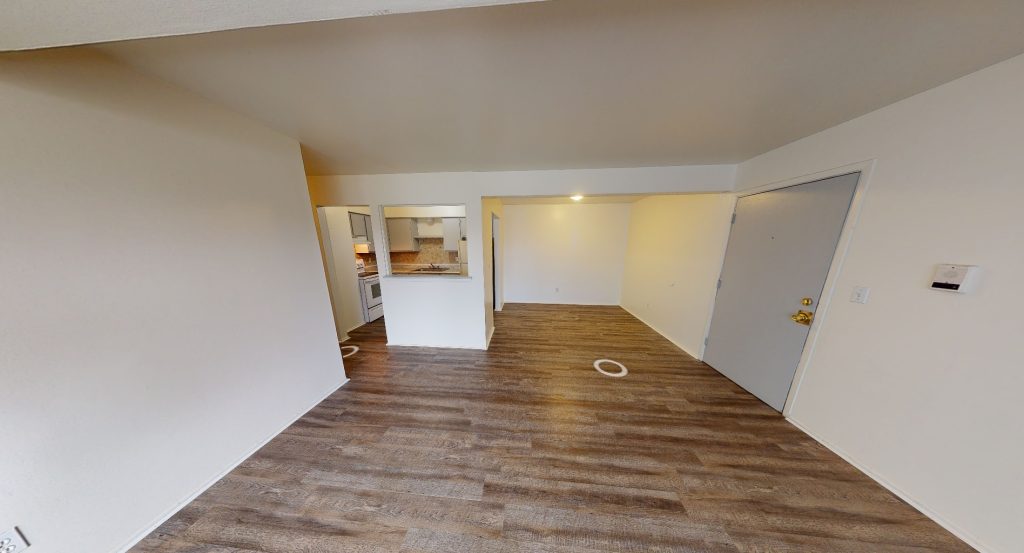 Botsford Place Terrace is where luxury truly meets affordability.
There are five different floor plan property types to choose from, and they are all equally amazing:
●      One Bedroom Classic – Average Rent: $875/mo.
●      One Bedroom Upgrade – Average Rent: $915/mo.
●      Two Bedroom Classic – Average Rent: $950/mo.
●      Two Bedroom Upgrade – Average Rent: $1,000/mo.
●      Three Bedroom – Average Rent: $1,175/mo.
Find the one that matches all of your accommodation requests, and call today to schedule your tour.
There are Plenty of Community Features
The care they take with their Farmington Hills, MI apartments does not just end with their units, as they make it a point to offer only the best of community features as well.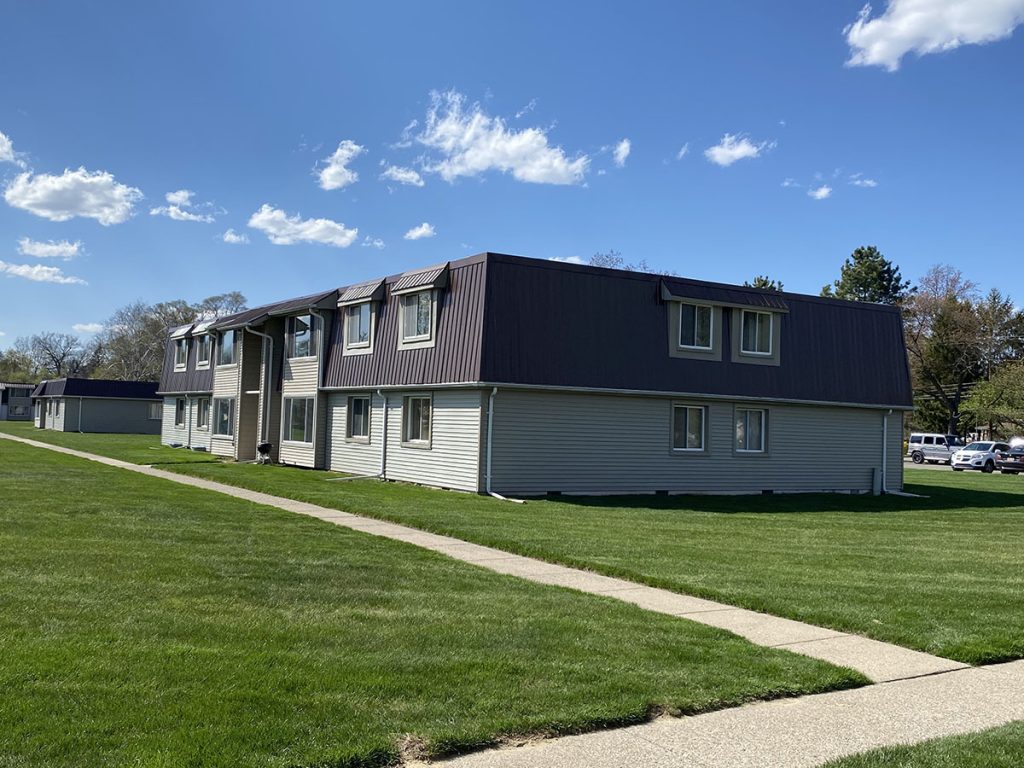 First and foremost, they offer only the utmost in security measures. Not only will you get controlled access to your unit, but as mentioned before, Farmington, MI is one of the safest cities in the United States.
They also offer:
●      24/7 emergency maintenance
●      On-site laundry facilities
●      Package services
●      On-site management
●      Resident portal for tenants to make payments and maintenance requests online (ensuring digital accessibility)
●      Picnic area
●      Basketball court
●      Playground
If you are a young family, you will appreciate the playground's features and its safe, secure atmosphere.
No matter if you are a retiree, young family, student, or working professional, you will also appreciate the fact that they have ample parking. You can rest assured that you will not have to worry about circling the lot looking for space. These are just a few of the ways they make life easier for you.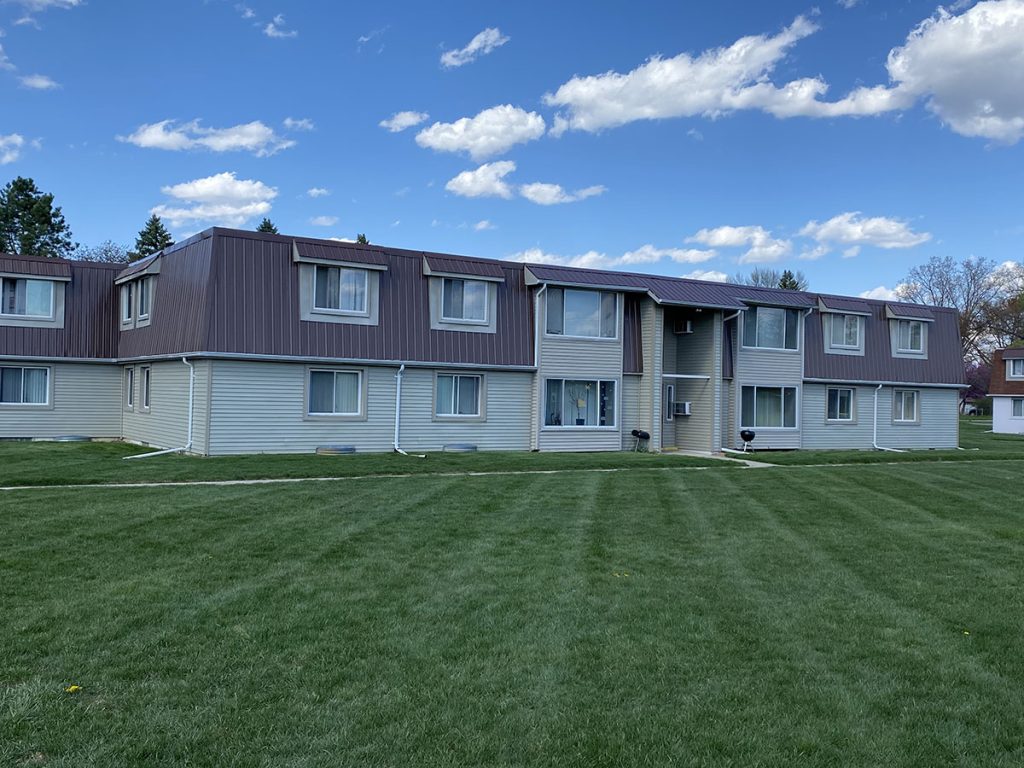 On top of all of that, they want their residents to feel like a tight-knit community, so they offer many fun and exciting social events on the property. You will get to know your neighbors with their Resident Appreciation Events, while making long lasting memories in the process!
Pets are More than Welcome
At Botsford Place Terrace, in Farmington Hills, MI, they understand that your pets are a part of the family too, so your fur babies can come along with you!
In fact, they have an extremely reasonable pet policy in comparison to other apartment rentals that Farmington, MI has to offer. There is a one-time pet fee of $250, or a $500 non-refundable fee if your dog is over 30lbs. While there is a limit of two pets, the monthly fee is only $25 for one pet and $50 for two pets.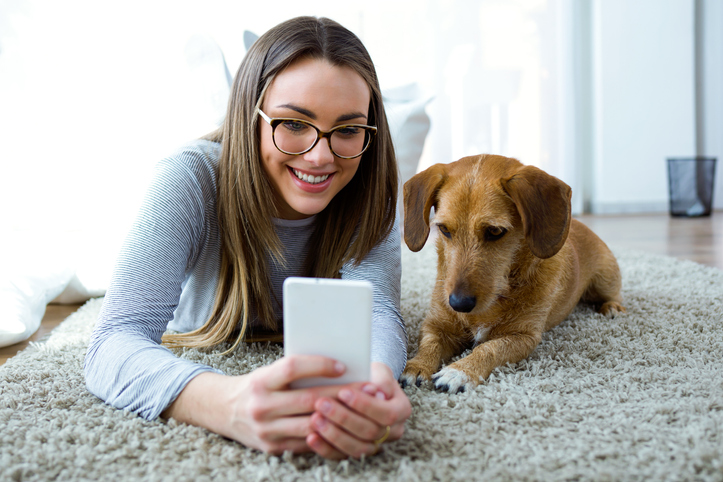 You can check out the website for specific details on breed restrictions, pet insurance, and all other apartment related info involving your furry friend.
Botsford wants your pet to feel like part of the family, so they even have special pet amenities. Not only do they offer plenty of green space, but there are also designated potty areas for your pets throughout the property.
You will also love the fact that there are several dog parks within a 20-mile radius of the community, including Orion Oaks Dog Park. Located just outside Farmington, this 24-acre pet park features a lake with a dock, several trash cans with courtesy bags, and plenty of seating areas for you to enjoy nature with your canine friend.
Don't want to make the drive? Not to worry! There are plenty of dog parks and nature trails surrounding the area, including Farmington Hills William Grace Dog Park and the large, scenic Olde Town Park.
The Staff is Amazing
If you are looking for an apartment in Farmington Hills, MI, then you want to make sure that you are getting the best treatment possible.
Too often, renters get excited about an apartment complex, only to find that the staff does not offer excellent customer service or attention to detail. Thankfully, you do not have to worry about that at Botsford Place Terrace Apartments. Here, they make an effort to put their residents first.
Did you know that Botsford Place Terrace has 24-hour on-call maintenance support? They understand that emergencies can happen, and they do not want you to ever be in a situation where you cannot get immediate help.
Their maintenance team is bar none one of the best in the business, and they are on-site always during business hours, and on-call the rest of the time. This means they can get to you fast and efficiently. No more waiting for your problem to be addressed, like what might happen at other Farmington, MI apartment complexes.
Botsford also has an excellent office and support staff. Want to know where the best restaurants are? Want more information about an upcoming social community event? You can reach out to their 24/7 team and ask any accommodation requests you might have! They are more than happy to help you out.
They are also family-owned and operated, meaning that they understand the importance of putting residents first. They are customer-focused and believe that no problem is too big, or too small. They take pride in assisting their tenants and building up a strong community in Farmington, MI.
Botsford Place Terrace Apartments Makes Renting Easy
Whether you are a young professional, retiree, or student, Botsford knows that your time is valuable. That is why They make renting at their apartments in Farmington Hills, MI extremely easy!
You can schedule an appointment right on the website or go on a virtual apartment tour of any of the units, right from the convenience of your home computer or phone. They are also available to answer any questions you may have regarding their stellar apartment community.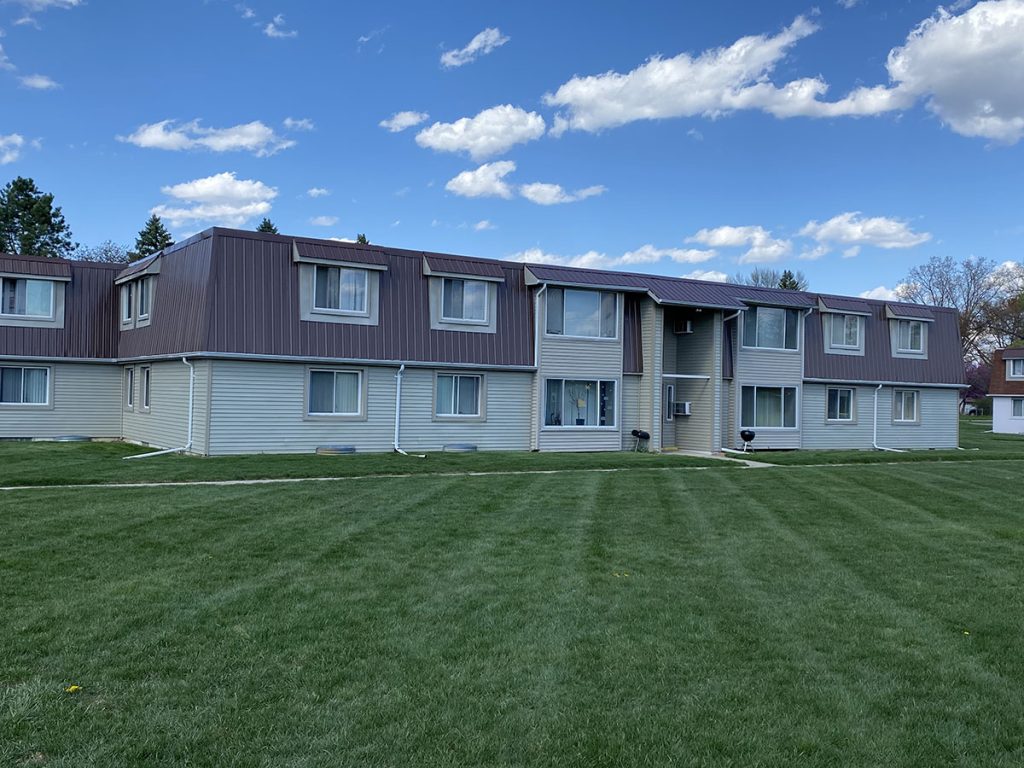 Need to inquire about features of an apartment in Farmington Hills, MI? Ask away! Want more information about the surrounding area? Their team is more than happy to help.
If you are looking for an apartment for rent in Farmington, MI, then look no further. Botsford Place Terrace Apartments has exactly what you need, and then some! Experience luxury living at an affordable price today.
Call and schedule an appointment or check out a virtual tour today!