Floor Plan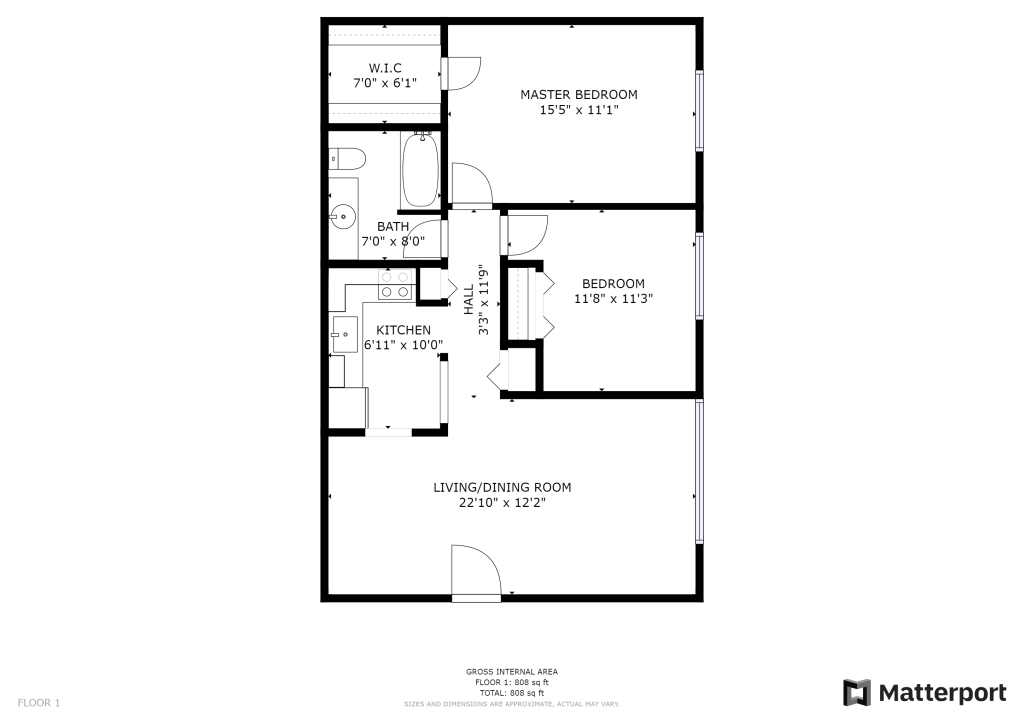 Image Gallery
Overview
Two Bedroom Apartments for Rent in Farmington Hills, MI
Need a little more room? Then end your apartment search now because our classic 2 bed/1 bath apartment homes at our Botsford Place Terrace Apartments real estate property, in the city of Farmington Hills, MI, are for you.
A whole 200 sq. ft. larger than our studio apartment/classic 1-bedroom apartments in Farmington Hills, MI and upgraded one bedroom apartments in Farmington Hills, MI, our classic 2-bed apartments to rent in Farmington Hills, MI are ideal for couples, young professionals, retirees, growing families, or even a single person who loves their space.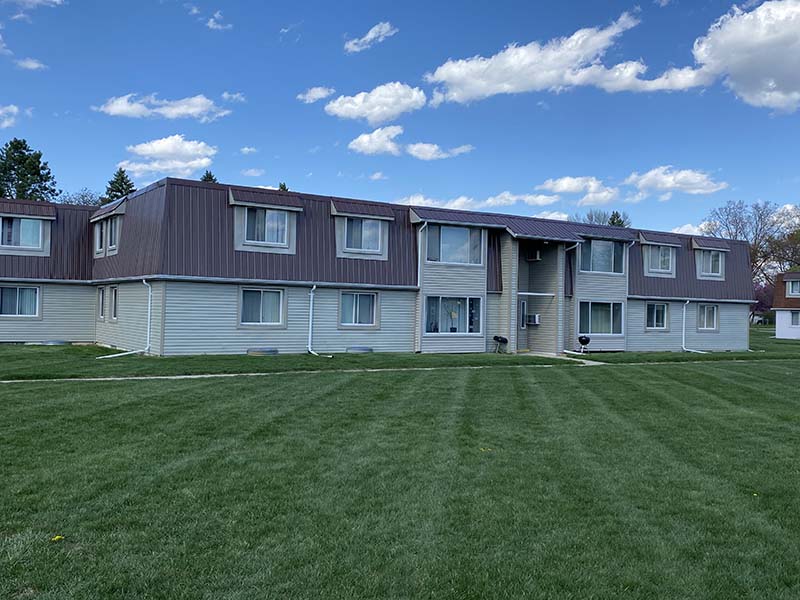 Though we don't offer furnished apartments, what you will find in our Farmington Hills apartments to rent is an abundance of living space, extra storage spaces, brand name appliances, like a refrigerator and oven/range, a spa-like bath, an air conditioning unit, and so much more.
Our Top Two Bedroom Apartment Classic Features
Obviously, one of the top features of our 2-bedroom apartments in Farmington Hills, MI here is the extra room. Having a whole other room for a roommate, guests, your child, or for your home office is definitely an apartment highlight worth mentioning here.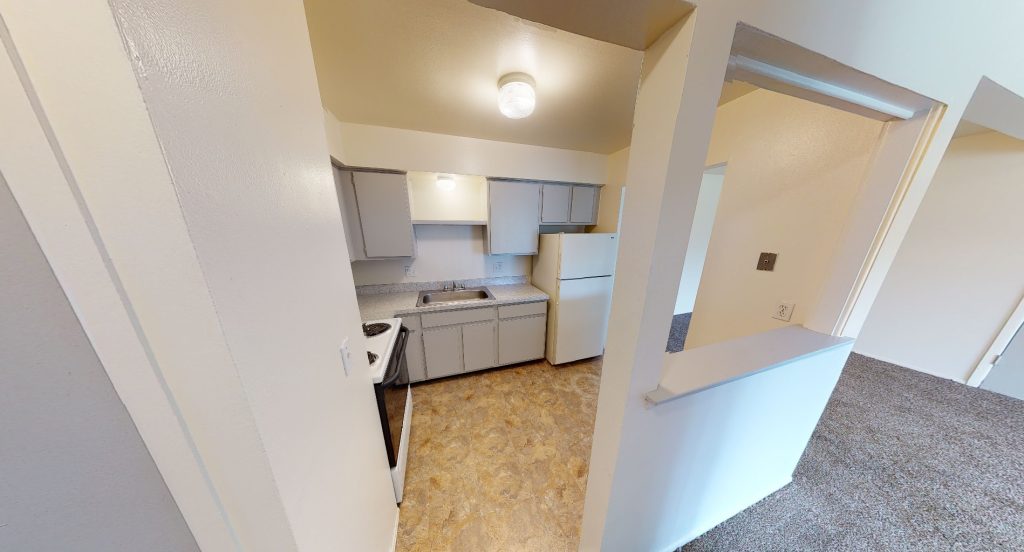 This additional space is roomy, to say the least, and is something to consider — even if it is just you and your four-legged friend moving in; that's right we are cat and dog friendly.
Familiarize Yourself With Our Two Bedrooms Classic Floor Plan
What makes our classic 2-bedroom apartment in Farmington Hills, MI so special is its traditional layout with modern home comforts, which is all available at an affordable price.
Master Suite (15'2 x 11'1)
The master suite is ideal for a king-size bed, furniture, and a personal sitting area (we highly recommend dividing this space into two with a transitional setting area for a homier feel).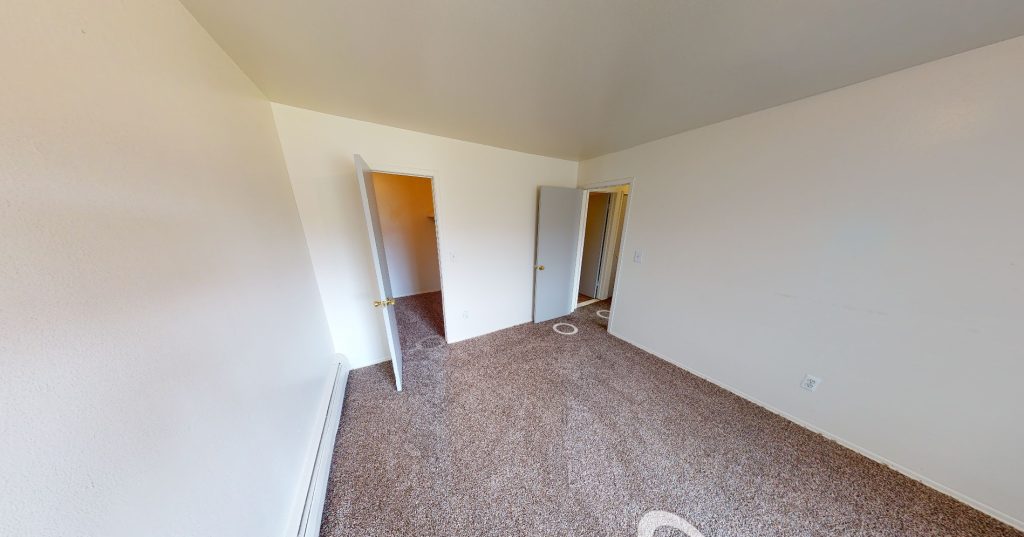 Here you will find plush stain-resistant carpeting, an enormous walk-in closet and tons of natural lighting from the oversized windows.
Second/Guest Room (11'8 x 11'3)
As briefly mentioned, the extra room in these units for rent in Farmington Hills is the perfect size for a home office, a playroom, additional storage space, a guest room, or even an art studio — the possibilities are endless here.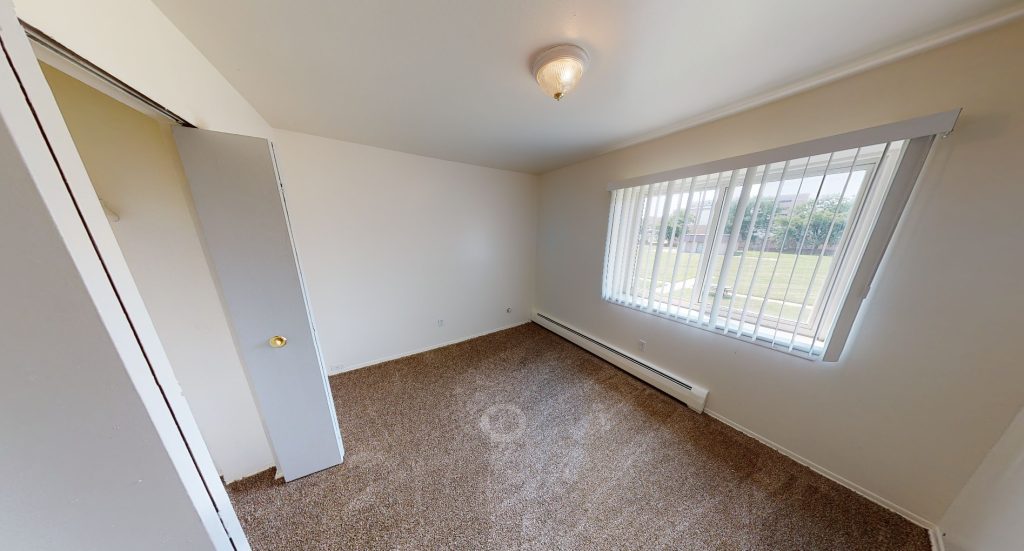 Seriously, you can use the space as a hobby area, a Zen-den, a game/tv room, or even transform it into your own personal fitness center.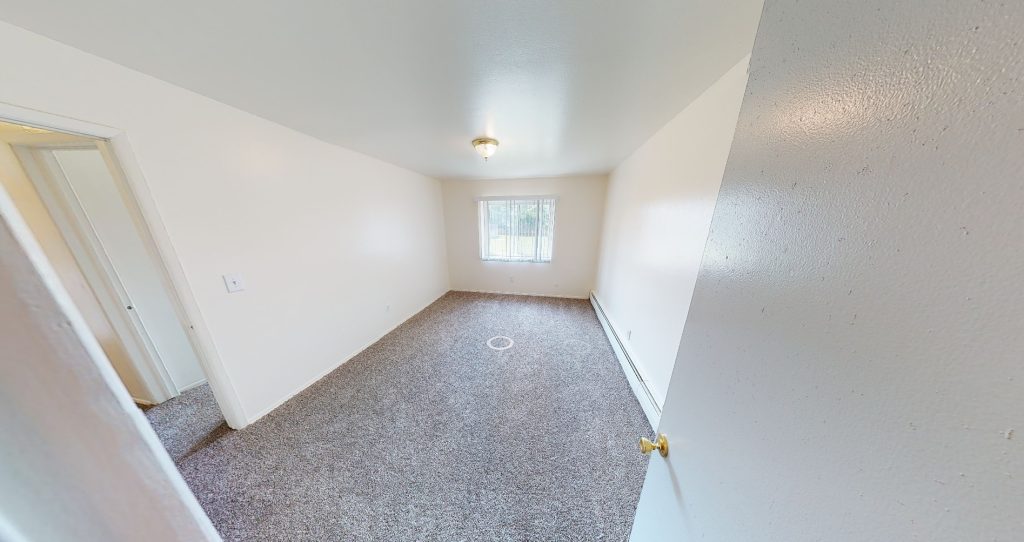 With a multitude of options, why not take advantage of the space the 2-bed apartments to rent in Farmington Hills offer? Plus, there is a large-sized closet and an abundance of natural lighting in this contemporary second room.
Spacious Walk-In Closet (7'0 x 6'1)
With such a large walk-in closet in the master suite, you can safely store all of your belongings in this storage space. What's more, this closet can easily be transformed into your dream closet or personal dressing room with just a few closet organizing pieces and containers.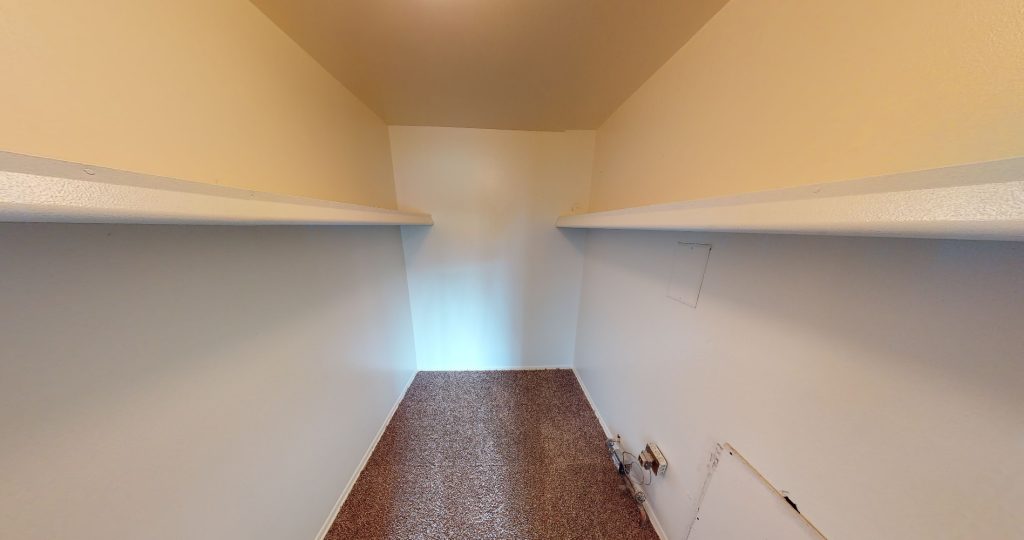 Long Hallway (3'3 x 11'9)
Our 2-bed classic floor plan has a long hallway with plenty of storage (linen closet, pantry space, etc.). This hallway offers the perfect amount of distance between both bedrooms and the entertaining space/living room, in this 2-bedroom apartment, in Farmington Hills, MI, for rent.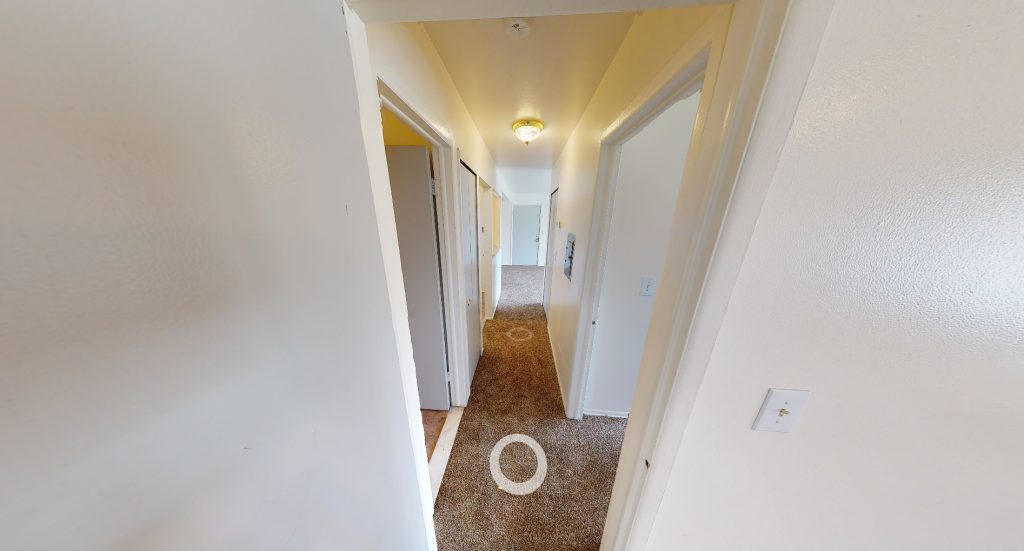 So often, one of the things people dislike about apartment living is the feeling of being on top of everything — the next room, your neighbors, and so on. In these apartments to rent, however, with this extra-long hallway, you definitely do not get that feeling at all.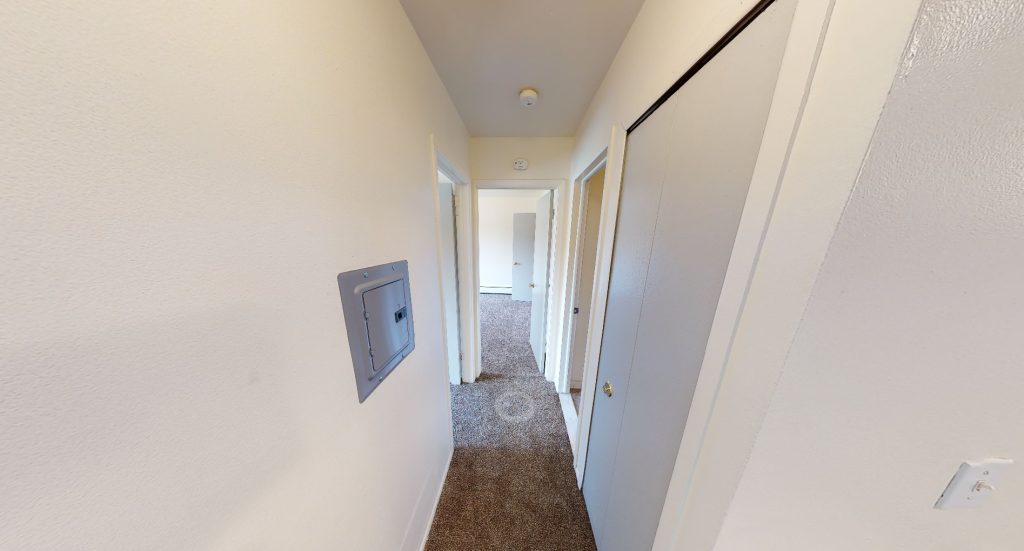 Gourmet Kitchen (6'11 x 10'0)
Come home to a classic mid-sized gourmet kitchen with custom light-colored cabinets, easy-to-wipe-down solid surface countertops, an understated backsplash and high-quality appliances.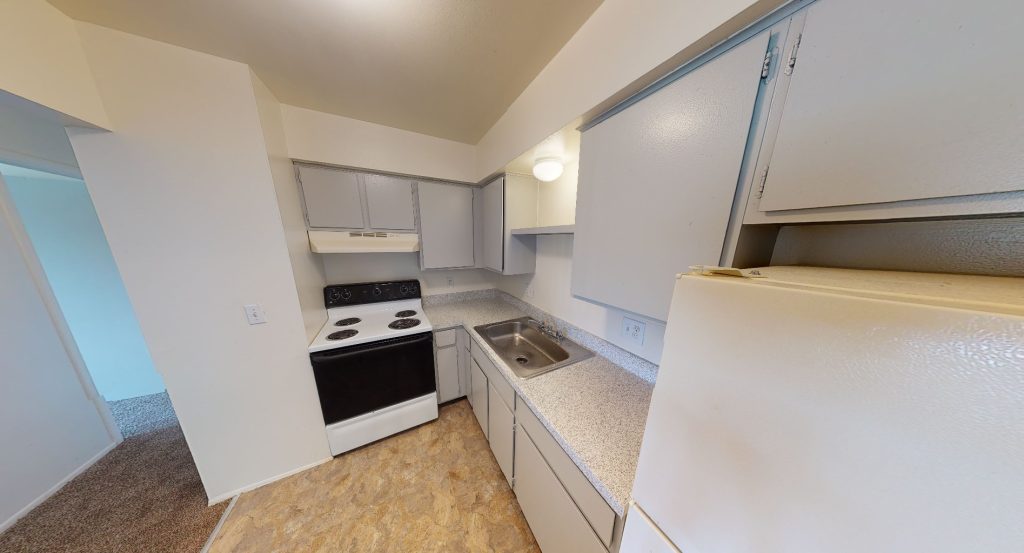 Main Living Room and Dining Area/Space (22'10 x 12'2)
Here, the main living room and dining area are combined for a larger than life living space that you can design/decorate however you desire.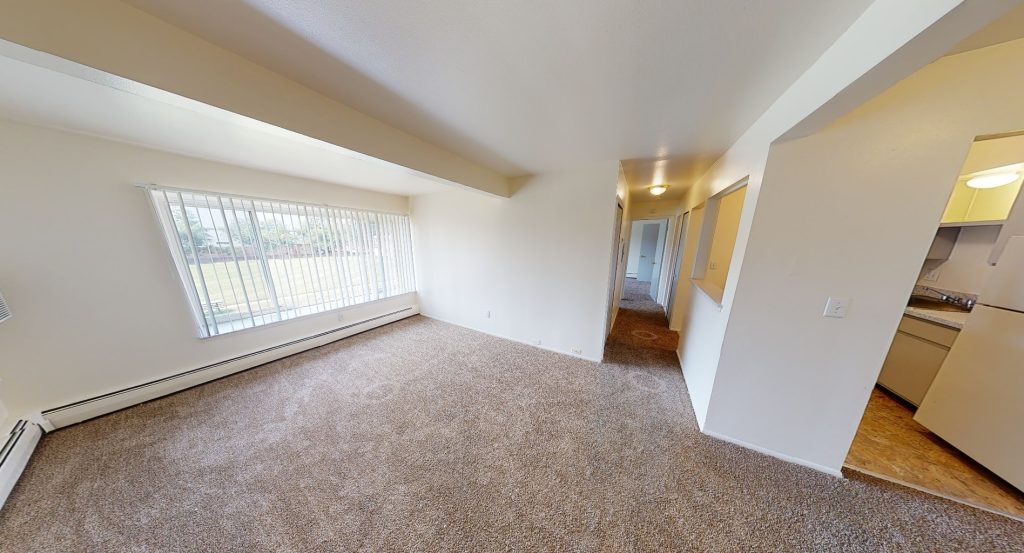 Residents typically opt for stunning dinette and full living room sets, that include an entertainment center, couches, side tables, bookshelves, and more.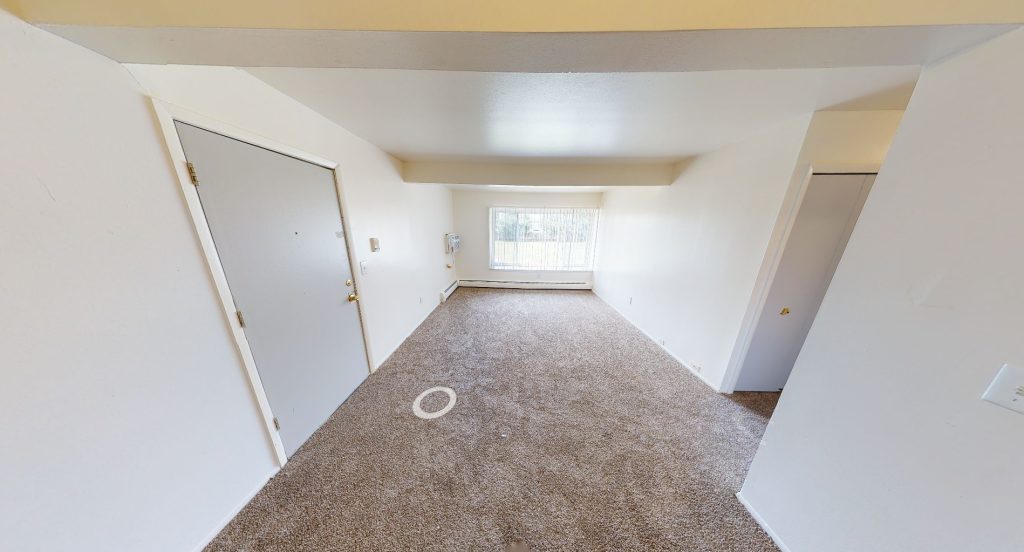 All of our apartments in Farmington Hills, MI have air conditioning units included here as well. Simply put, you can have it all in this space.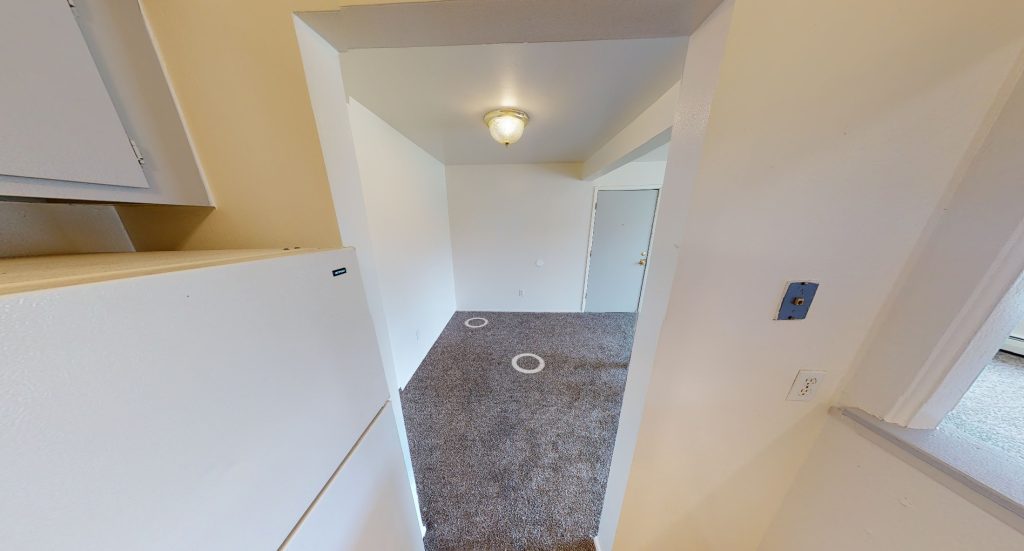 Spacious Bathroom (7'0 x 8'0)
Our classic 2-bed apartments for rent boast a traditional style bath with ample storage compartments, an oversized vanity, with tons of counter space, easy-to-clean vinyl floors, and light hues with great finishing touches.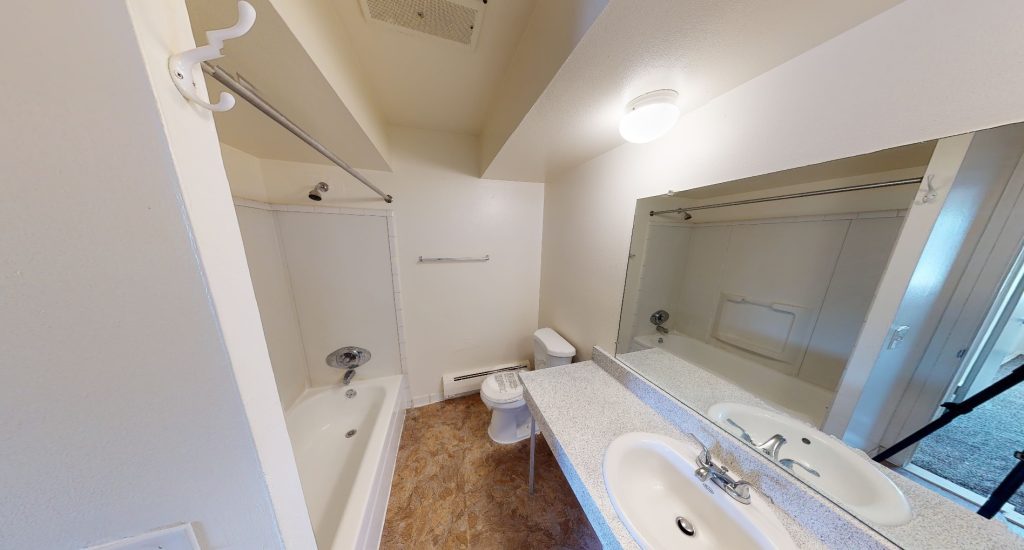 Available Apartment Home Luxuries
Enjoy our standard apartment home luxuries that are available in all of Botsford Place Terrace Apartments' units, no matter if its our 3-bedroom apartments for rent in Farmington Hills, MI, two bedroom or one bedroom apartment, which include:
●      Deluxe Stain-Resistant Carpeting
●      Neutral Tones and Colors
●      Resident Controlled Heat & Air-Conditioning
●      Vinyl Floors in Kitchen and Bath
●      Master Suite Walk-in Closets
●      Energy-Saving Light Fixtures
●      Oversized Living/Dining Room
●      High-End Appliances
●      Oversized Bathroom Vanity
●      Tub/Shower Combo
●      Designer-Selected Cabinetry
●      Gourmet Kitchen
●      Internet & Cable Ready
●      Pleasant Suburban Locale
Average Rent: Pricing for our 2-bed classic apartment homes include utilities, such as water, gas and trash removal. Apartment leasing includes a one-time application fee, security deposit requirement, and monthly rent payments. We simply offer some of the best apartments in Farmington Hills, MI with utilities included.
You can check out all other apartments for rent in other zip codes, like Farmington Hills, MI 48335, Farmington Hills, MI 48334, and Farmington Hills, MI 48331, and you still will not beat our average apartment rent price.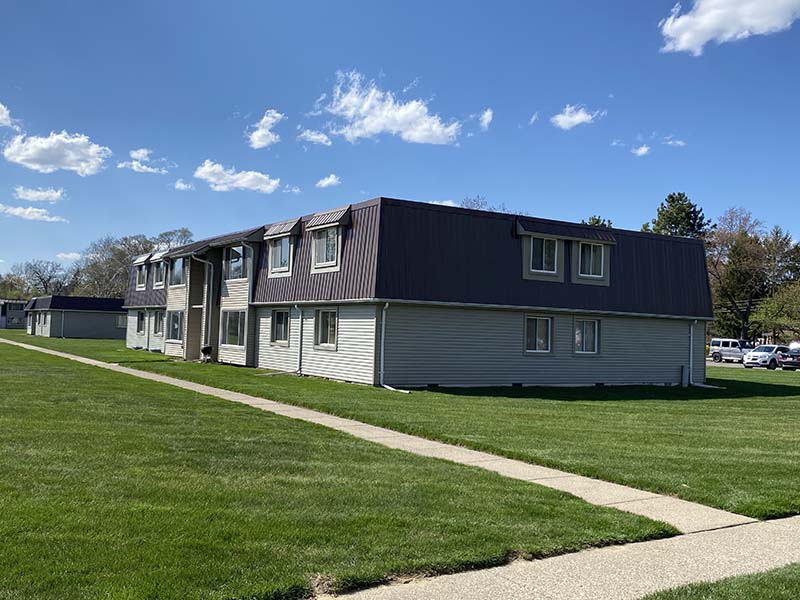 Resident Parking: All of our 2-bed Farmington Hills, MI apartments for rent come with one designated parking spot, plus a second spot, upon request. Guest parking is available as well.
Pet Policy: Tenants are allowed one to two pets (either cats or dogs on our approved breed list). Our cat and dog friendly apartment pet policy does include a one-time non-refundable fee and monthly pet apartment rent.
Our community is the perfect place for your pets to grow up at. With acres of land at our property, for your pets to run around and play, along with numerous dog parks just a short distance away, your furry friends will be in pure heaven at our complex. We pride ourselves on being pet-friendly because we understand that they are important members of the family too.
If you do have a furry baby or a four-legged best friend, then contact the leasing office for further assistance regarding our cat and dog friendly policies, pet approval process, and any other apartment related info you may need.
Added Apartment Community Highlights
●      Convenient Location (see data map)
●      Controlled Access Security Pass & Secured Entrances
●      Regular Security Check Procedures
●      24/7 and Emergency Maintenance
●      On-Site Washer/Dryer Laundry Facilities
●      Available Additional Apartment Storage
●      Realistic Cat & Dog-Friendly Pet Policy
●      Open Green Spaces
●      Grilling Pavilion
●      Management Sponsored Social Events
●      On-Site Management
●      Picnic Area and Playground
●      Nearby Health and Wellness Services
●      Near Several Top Elementary Schools, Top Middle Schools & Top High Schools
●      Easy Access to Public Transportation
●      Below Average Rent Rates
Take Away
Our community is located on Independence Street, in the lovely city of Farmington Hills, MI and is only minutes away from other major cities, like West Bloomfield, Orchard Lake, Novi, Southfield, Detroit (aka the Motor City), and Downtown Farmington.
Beaumont Hospital Farmington Hills and prominent Farmington Hills Schools, like Dunckel Middle School & Elementary School and Farmington High School, are just around the corner.
Plus, we are near great Farmington Hills shopping malls, restaurants in Farmington Hills, endless entertainment options, like the Farmington Civic Theater, and recreational facilities.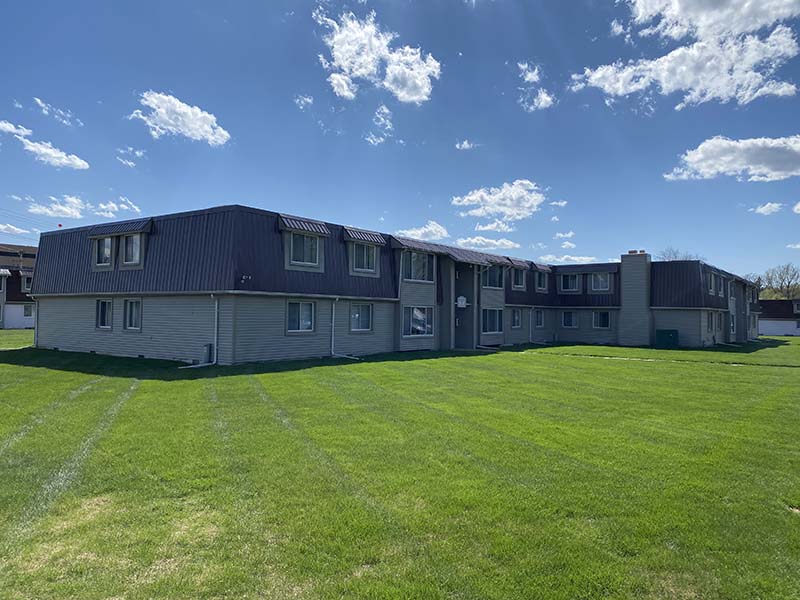 There is so much to see and do here in this Oakland County city that we are sure you will love living here, not to mention that our rates are well below the average rent in Farmington Hills, MI.
So why not stop your apartment searches and give us a call, or send us a message via our web property to schedule your visit today and find out our availability?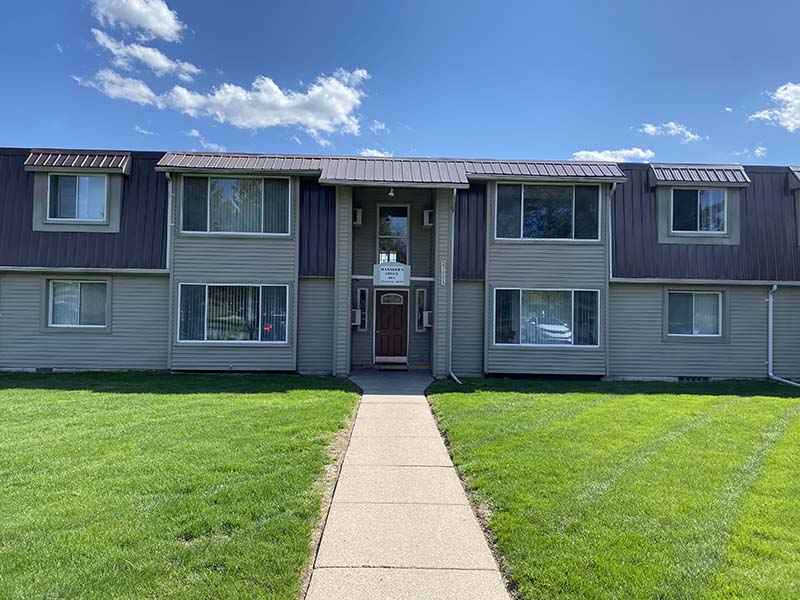 Our helpful and friendly staff are ready to serve all of your accommodation requests and to hold your hand through our step-by-step rental process. Also, feel free to view a virtual apartment tour at your convenience.
We can't wait to show you all the ins and outs of our Botsford Place Terrace Apartments real estate property, located at 27883 Independence St, Farmington Hills, MI 48336.
.