2 Bedroom Apartments: Farmington Hills, MI
Size: 950 sq.ft.




Rent: $1,100*



*year round rate
*water and gas included
*electric bill NOT included
Virtual Tour
Floor Plan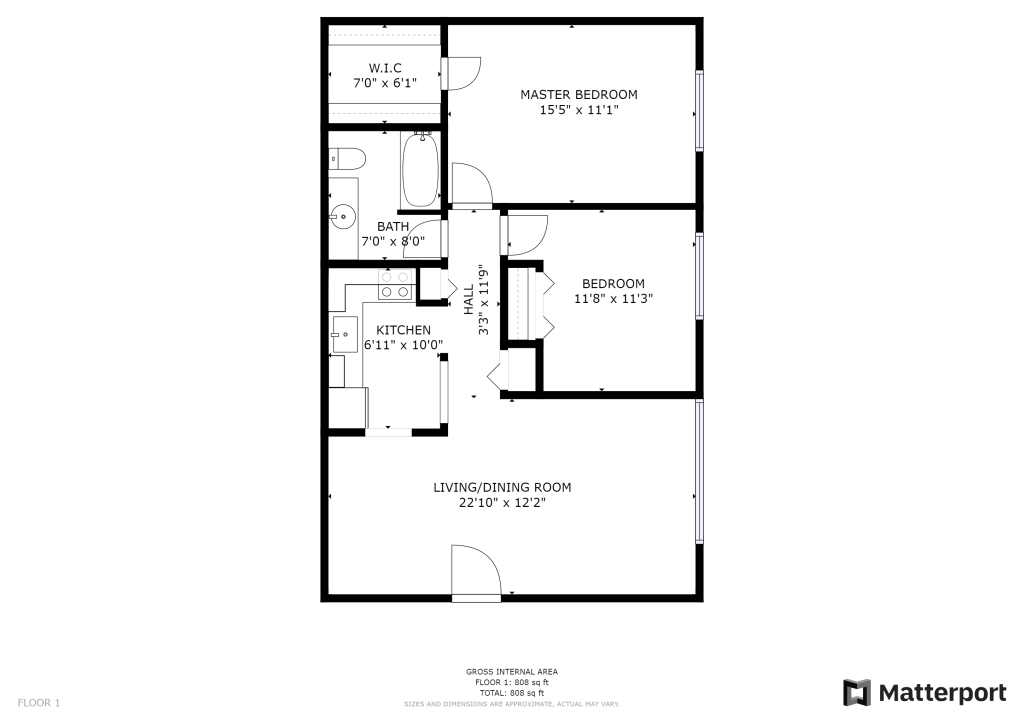 Image Gallery
Overview
2 Bedroom Apartments: Farmington Hills, MI
If you want a cat and dog-friendly multi-bedroom apartment home with stunning upgrades and features, then look no further than our 2 bed/1 bath upgraded apartment homes for rent here at Botsford Place Terrace Apartments.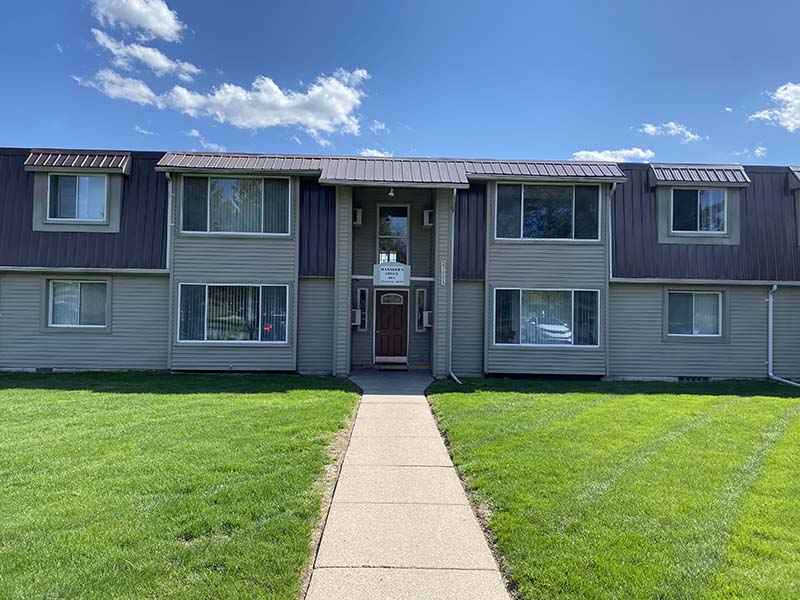 Unlike the common Farmington Hills studio apartment, with us, you will find a spacious floor plan with a gourmet kitchen, energy-efficient appliances, modern brushed nickel hardware and lighting, plus so much more.
Stunning 2 Bedroom Upgraded Features
Our 950 square feet upgraded two bedroom apartments for rent in Farmington Hills, MI layout features a fully equipped kitchen and separate dining area. Each bedroom has its own closet space, large windows to let in natural light, neutral tones, plush carpeting and limitless design/décor possibilities.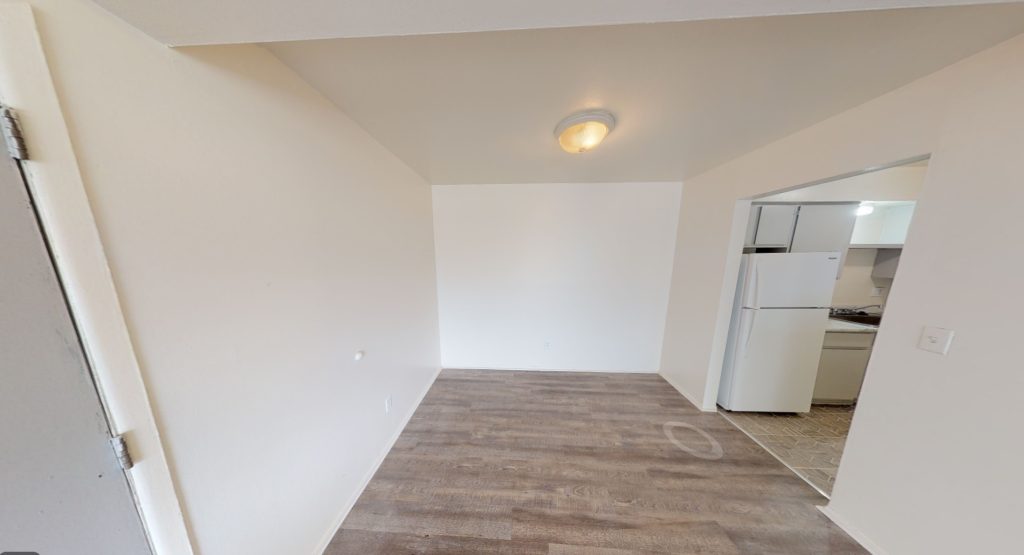 Even though we do not offer furnished apartments, a few notable upgrades you won't find in our Farmington Hills, Michigan classic 2-bedroom or 1- bedroom apartments in Farmington Hills, MI include:
Granite-Like Countertops
Stylish Hardwood Floors
Upscaled Bathroom Features
There is also new cabinetry, a convenient kitchen pass-through/half wall, oversized windows and luxurious window treatments available with this particular upgraded floor plan.
Master Queen/King Sized Bedroom (15'5 x 11'1)
The oversized master suite, in this upgraded Farmington Hills unit for rent, is a wonderful space that can fit even a California King bed, or your standard king or queen.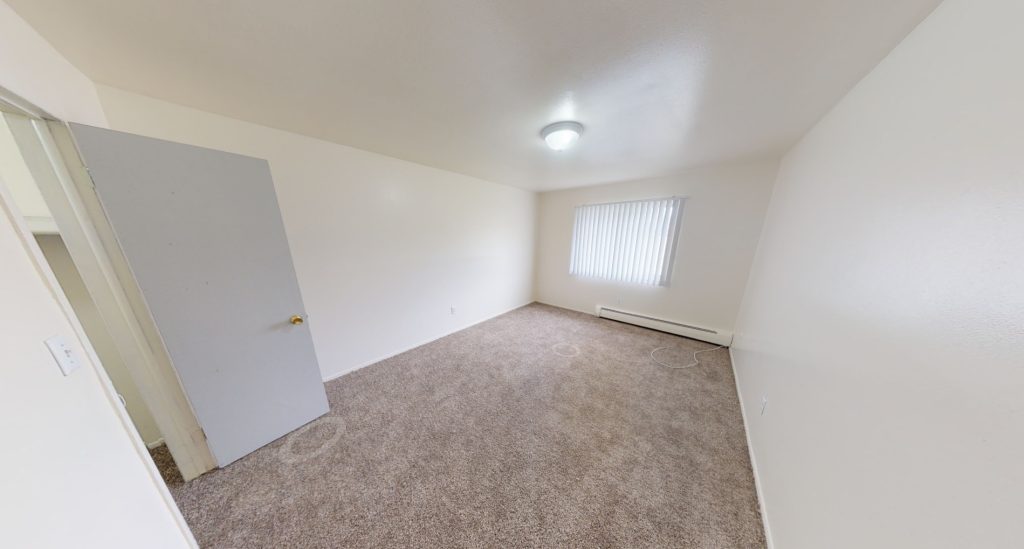 You can also fit a full-sized bedroom furniture set, a desk, bedroom entertainment center, or even additional seating.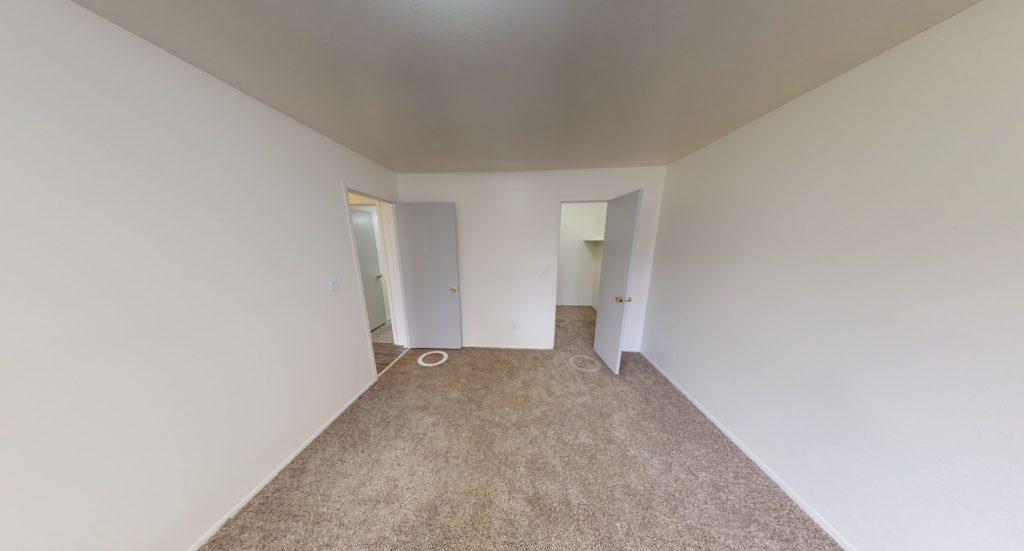 Second/Guest Bedroom (11'8 x 11'3)
This sizable second room is great for guests, or to use as an actual bedroom.
Here, you can fit a queen or king bed, along with a complimentary size bedroom furniture set.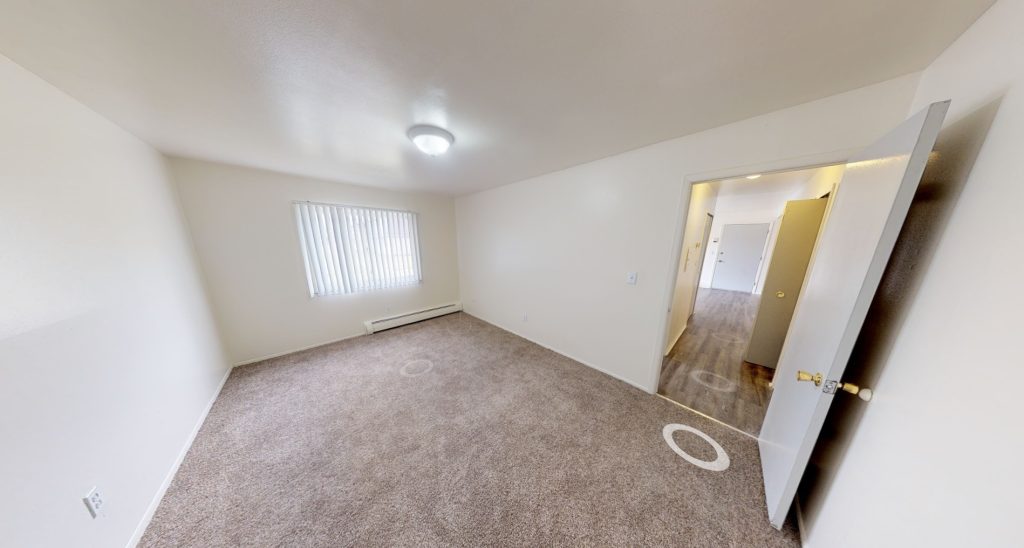 Alternatively, you can use this added space as a fitness center, dog-friendly room, or even a home office, especially if you are working from home.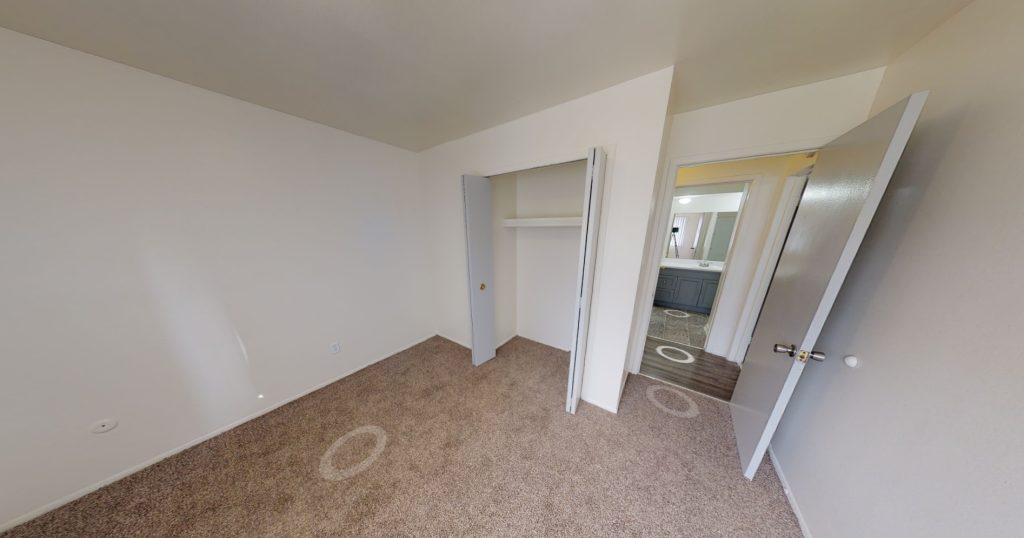 Spacious Walk-In Closet (7'0 x 6'1)
Of course, our Farmington Hills, MI upgraded 2 bedroom apartment for rent floor plan also has an incredible and spacious walk-in closet.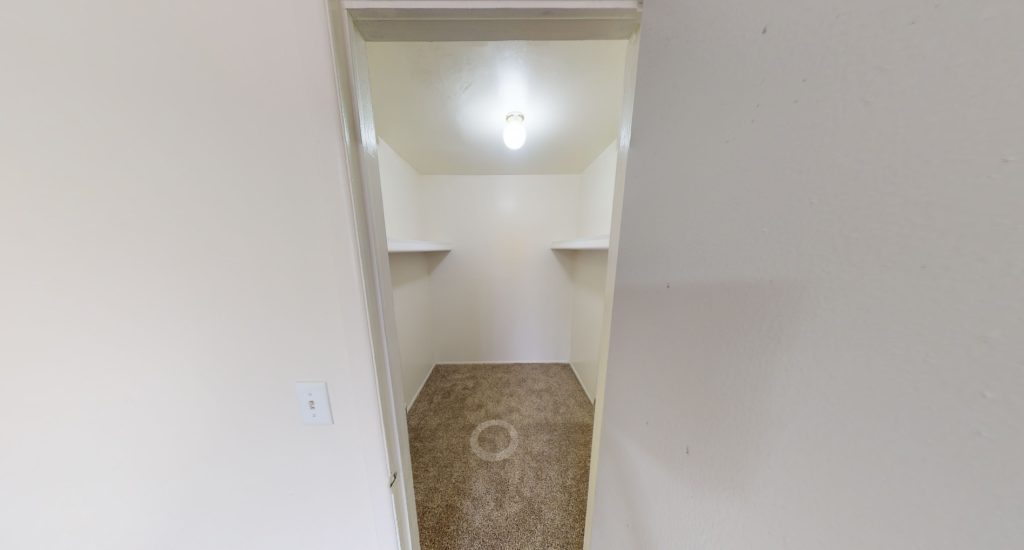 At our Botsford Place Terrace Apartments property, in Farmington Hills, MI, we know how important it is to have ample storage, especially when it comes to apartment living.
As a result, all of our 2-bed apartment units for rent have a large walk-in master suite closet, linen storage, a front foyer or hallway closet, and extra storage space in the additional bedroom.
Long Hallway (3'3 x 11'9)
This hallway offers the perfect amount of distance between both bedrooms and the common entertaining space in these Farmington Hills, MI apartments for rent.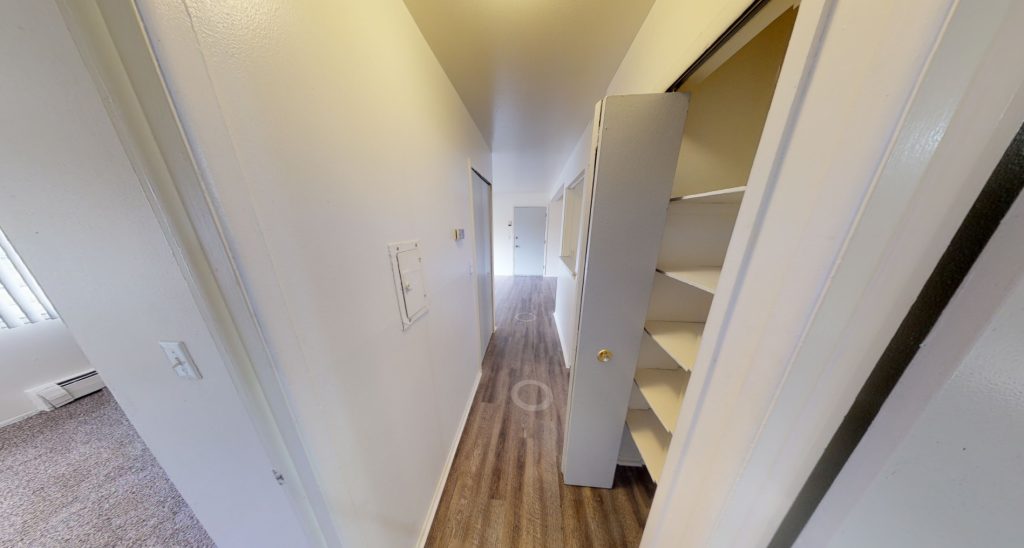 Plus, with the pass-through/half-wall in the kitchen, the entire area feels more open and inviting.
Lavish Gourmet Kitchen (6'11 x 10'0)
A new spin on the classic mid-sized gourmet kitchen is just what this floor plan needed to take the entire space to the next level.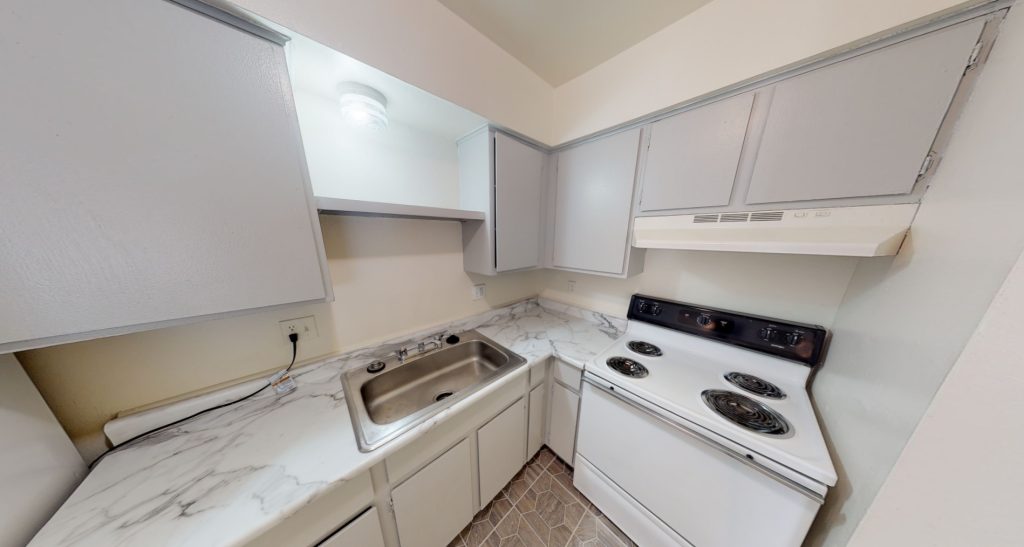 Here, you will fall in love with the granite-like countertops, vinyl floors, custom cabinetry, name brand appliances, and everything else that this modern kitchen has to offer.
Main Living Room and Dining Areas (22'10 x 12'2)
Working with a combined living space is usually tricky, due to the lack of square footage, but that is simply not the case here.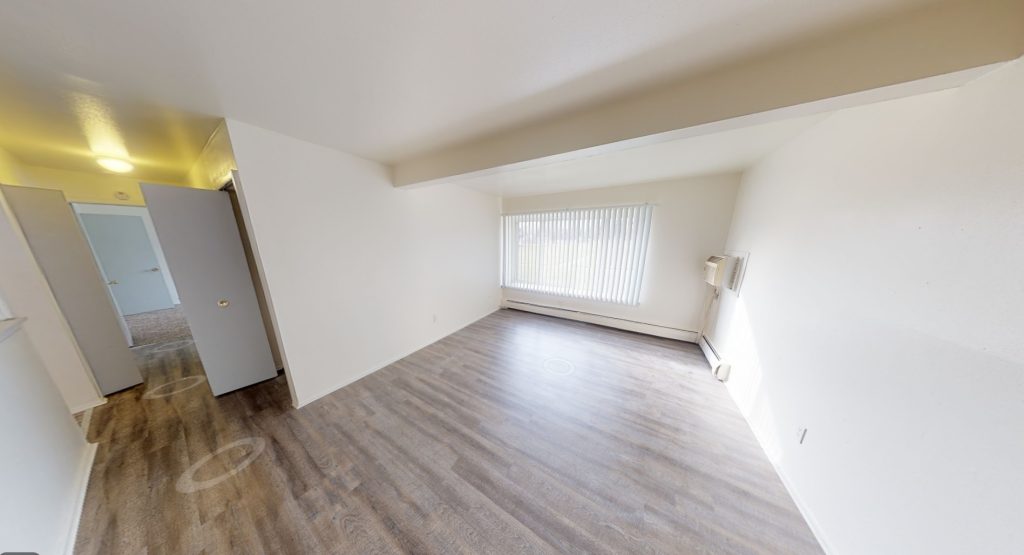 Our Farmington Hills, MI 2 bedroom upgraded apartment homes to rent have a spacious main living room, which comes with a thru-the-wall air conditioning unit and spacious dining area which offers all of the square footage you could ever need for entertaining and enjoying your apartment.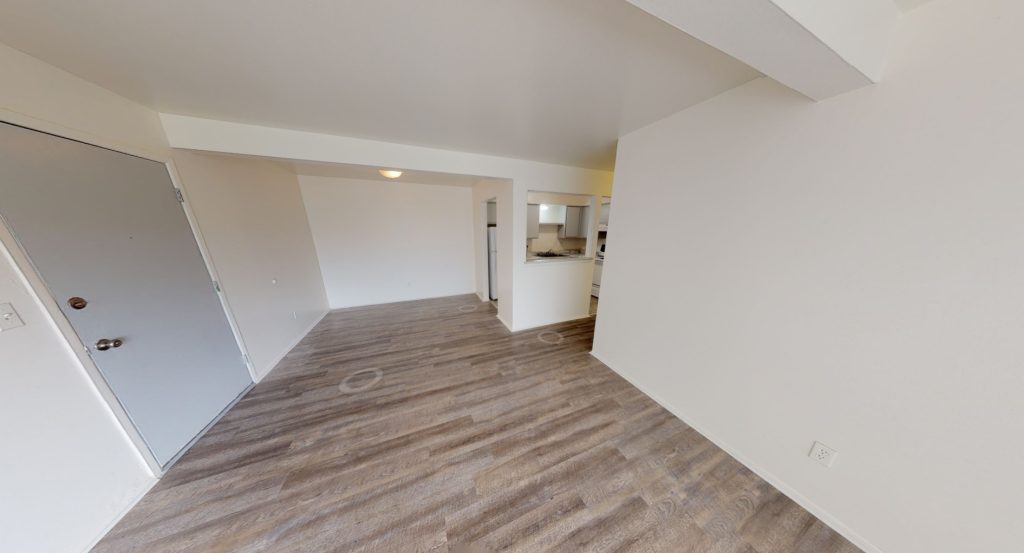 Spacious Bathroom (7'0 x 8'0)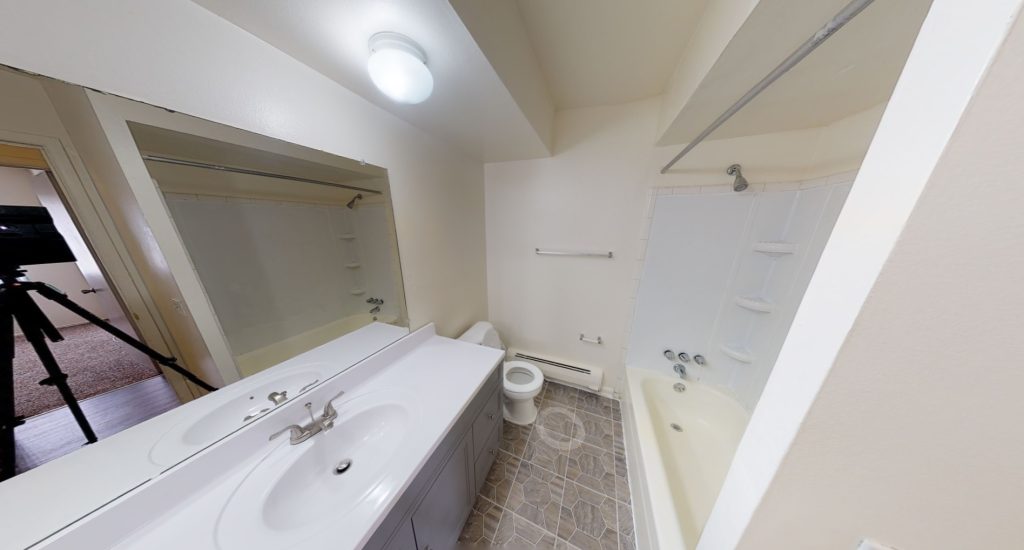 Our 2 bedroom upgraded units, in Farmington Hills, have contemporary bathrooms, with an oversized vanity, that has tons of counter space, stunning vinyl floors, modern hues, and great lighting.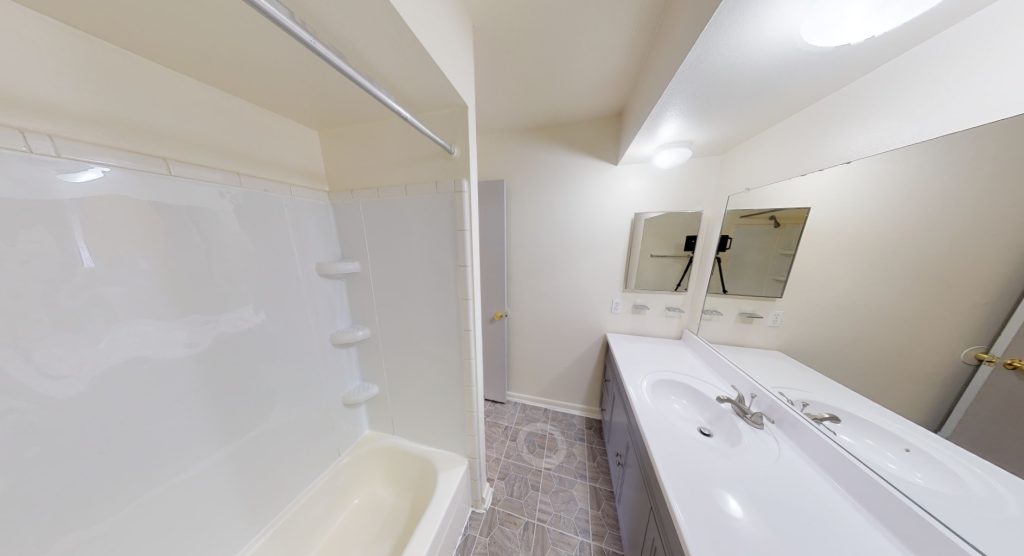 Available Apartment Home Indulgence
Enjoy our standard Farmington Hills, MI apartment home to rent luxuries, which are available in all of Botsford Place Terrace Apartments' upgraded one bedroom apartments in Farmington Hills, MI, two bedroom apartment, and 3-bedroom apartments for rent in Farmington Hills, MI, including the following:
●      Plush and Stain-Resistant Carpeting
●      Neutral Color Palette
●      Spacious Floor Plans
●      Resident Controlled Heat
●      Thru-The-Wall Air Conditioning Units
●      Vinyl Kitchen and Bathroom Floors
●      Wood Plank-Style Flooring
●      Generous Closet, Linen and Storage Spaces
●      Energy-Saving Light Fixtures
●      Granite-Like Countertops
●      Name Brand Kitchen Appliances
●      Oversized Bathroom Vanity
●      Luxury Tub/Shower Combo
●      Contemporary Cabinetry
●      Oversized Living/Dining Room
●      Internet & Cable Ready
●      Additional Storage Space/Locker
●      Community Washer/Dryer Machines
●      Below Average Rent Rates
Here at our Botsford Place Terrace Apartments property, the average apartment rent is based on the specific apartment for rent selected, lease term, background security check and move-in date. Pricing and availability are subject to change, and square footage displayed is approximate.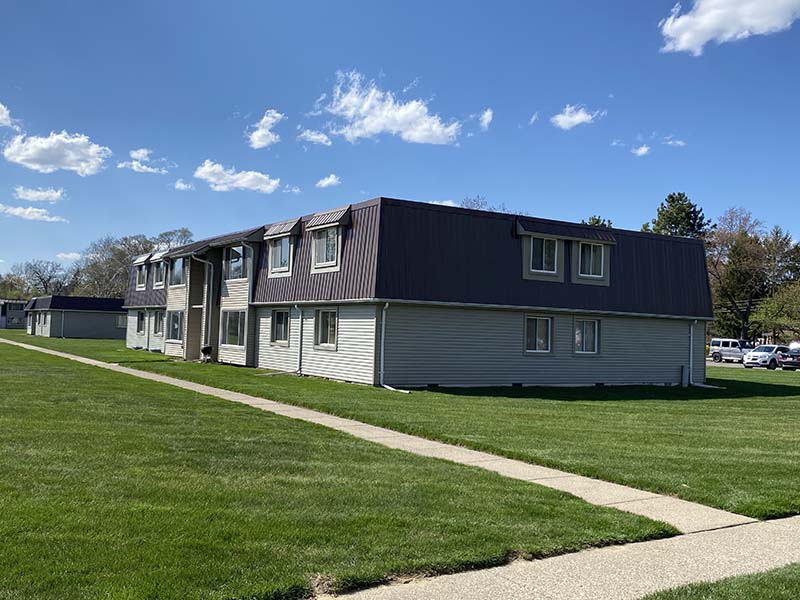 Apartment Leasing: Includes a one-time application fee, background security check, security deposit requirement and monthly rent payments. Minimum lease terms and occupancy guidelines may apply.
Rent Rate includes: Your average rent covers a portion of your utilities, such as water, gas and trash removal. Additional utilities, taxes and fees may apply. We simply offer some of the best apartments in Farmington Hills, MI with utilities included.
Resident Parking: All upgraded 2-bedroom rentals come with one designated parking spot, with an option for a second spot upon request. There is also no shortage of guest parking available.
Pet Policy: Our cat and dog-friendly apartment pet policy includes a one-time non-refundable fee and monthly pet rent.
If you are planning on having a pet, please contact the leasing office in Farmington Hills, MI for further assistance regarding our policies and pet approval process, along with any other apartment related info you may need.
Added Apartment Community Features
●      Convenient Location
●      Controlled Access and Secured Entrances
●      Emergency Maintenance
●      Laundry Facilities Located on the Property
●      Very Cat and Dog-Friendly Pet Policy
●      Lush Open Green Property Spaces
●      Picnic Area and Playground
●      Grilling Pavilion
●      Management Sponsored Social Events
●      On-Site Management
●      Close to Everyday Conveniences
●      Adjacent Health and Wellness Services
●      Close to Several Top Elementary Schools, Top Middle Schools and Top High Schools
●      Accessible Public Transportation
Take Away
You will find an overall relaxed ambiance at our Botsford Place Terrace Apartments property.
To recap, our expansive apartment homes to rent feature fully equipped kitchens, spacious walk-in closets, and more property space then you will know what to do with.
At Botsford Place Terrace Apartments, in Farmington Hills, MI, our residents enjoy a wealth of amenities both within and outside of our contemporary, cat and dog-friendly apartment community.
When looking at the map, you will notice that our apartment homes to rent have a convenient location in Oakland County, being only minutes from all major freeways, and we are close to several major cities such as Detroit, MI (aka the Motor City), Ann Arbor, MI, Grand Rapids, MI, Rochester Hills, MI, West Bloomfield, MI, and Oak Park, MI.
You will find ample Farmington Hills shopping malls, desirable restaurants in Farmington Hills, everyday conveniences, entertainment galore, renowned hospitals, emergency services, and so much more just a short drive away.
Take a virtual apartment tour, or schedule an in-person showing today of our 2 bedroom rentals in Farmington Hills, Michigan so we can help you find the perfect place for you to call home.